We're calling it, Bottega Veneta's neon wellies are here to stay
All products featured on Vogue are independently selected by our editors. However, when you buy something through our retail links, we may earn an affiliate commission.
When Daniel Lee sent neon wellies down the Bottega Veneta runway in early 2020, we had no idea how crucial the practical rubber boot would soon become.
At the time, all eyes – and iPhone cameras – were on the AW20 collection. It was just two years after the young British designer took over as Bottega Veneta's creative director and #NewBottega fanfare was reaching a fever pitch. Unsurprisingly, the offering quickly went viral, as fan accounts and Bottega enthusiasts tried to narrow down which accessories to get on the waiting list for.
This was, of course, pre-Covid and pre-Bottega Veneta's Instagram adieu. The collection's sturdy leather boots and fringe bags sparked more interest than the freaky flat wellies, aka the Puddle boot, peeking out from under tailored trousers.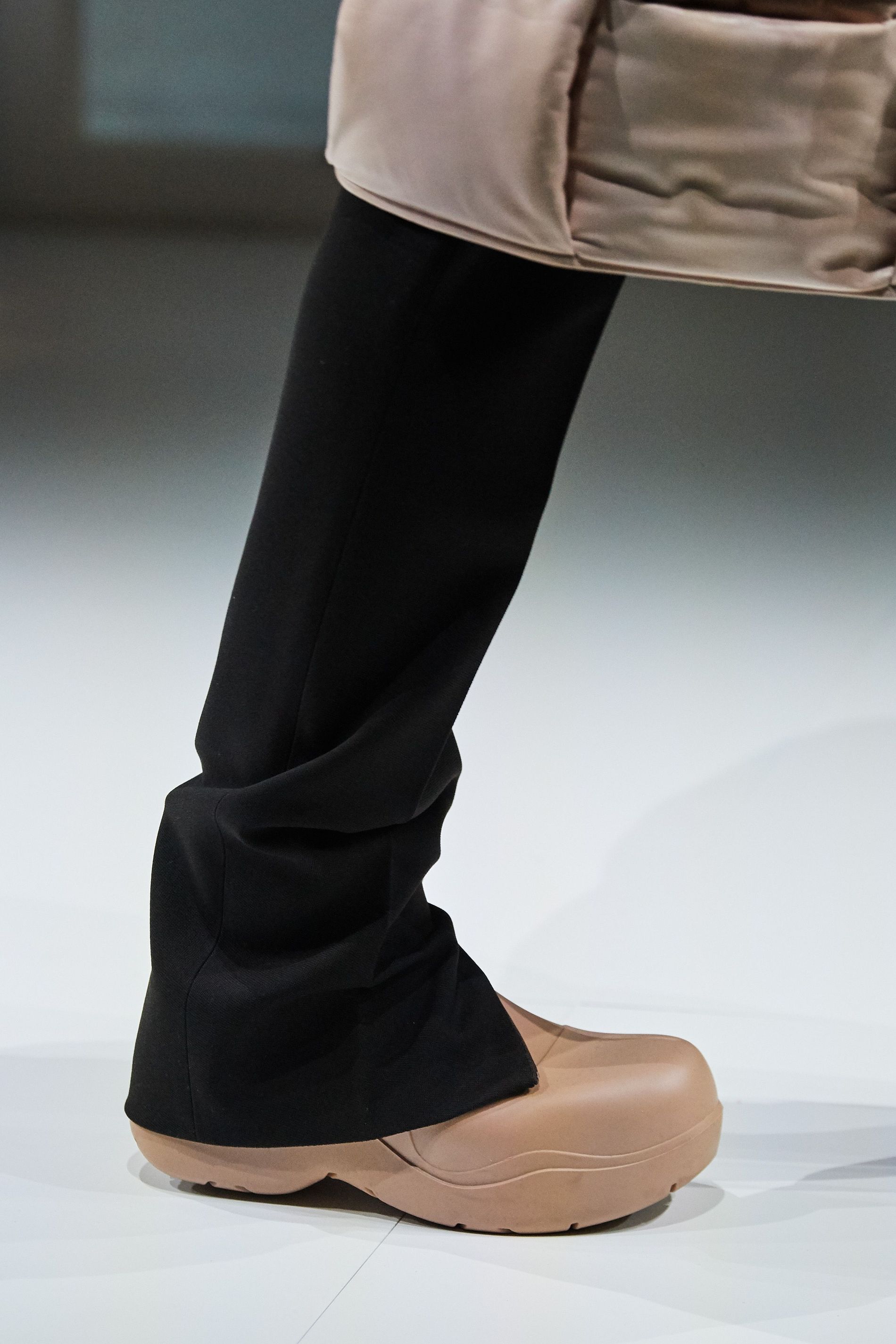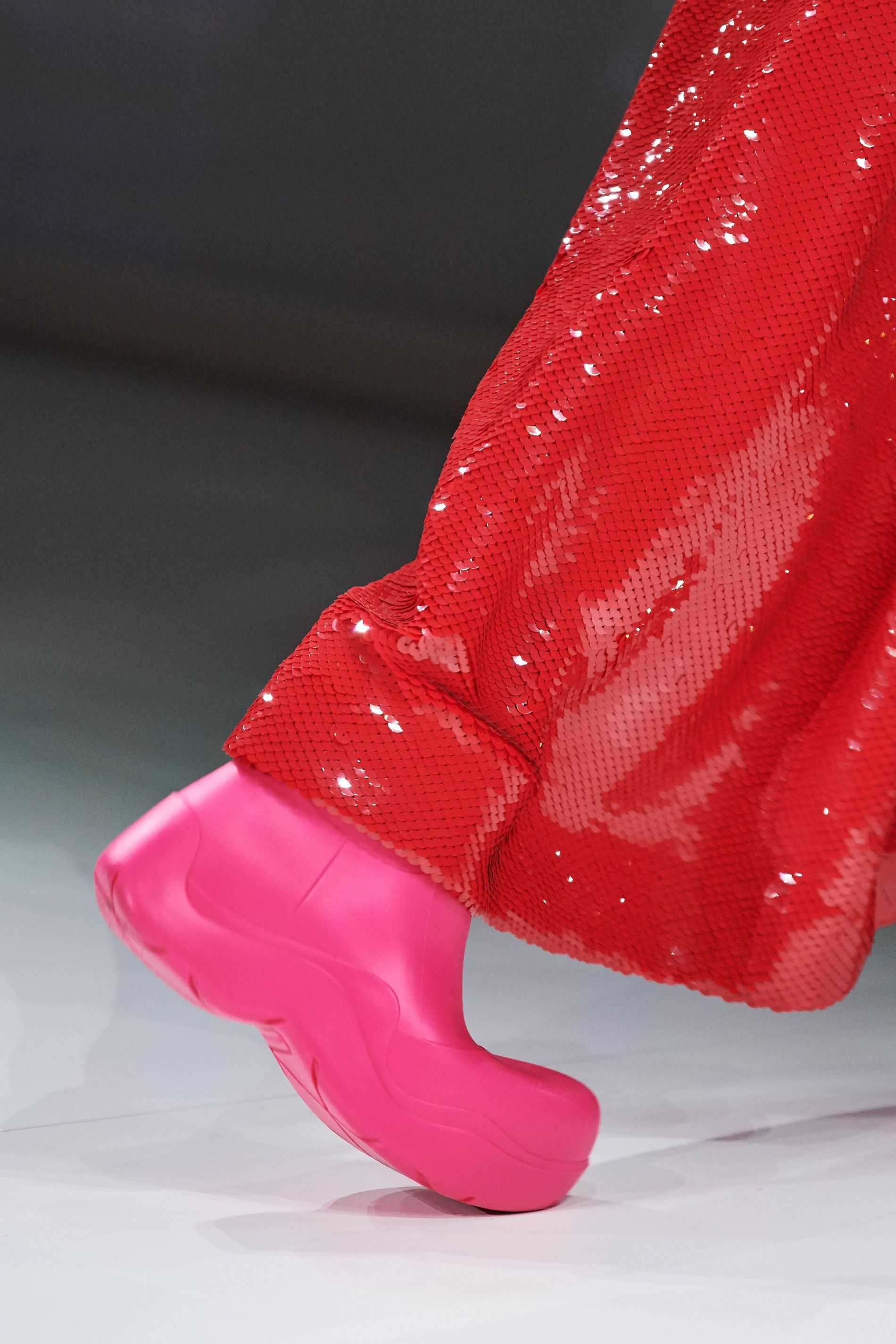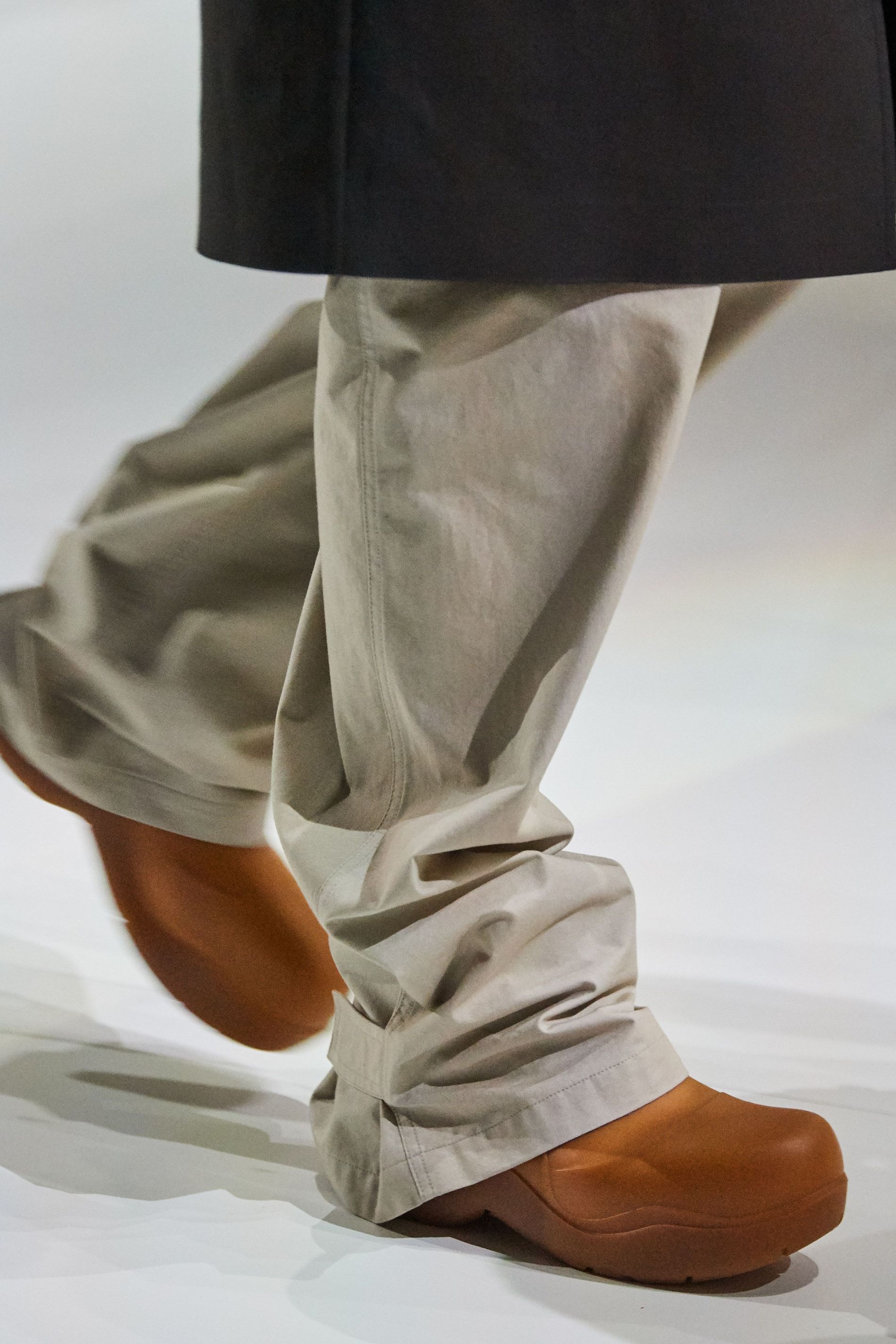 By the time the collection dropped, our shoe needs had drastically shifted. High heels were swapped for more practical outdoor footwear and a fresh iteration of hiking aesthetic, or "gorpcore" (short for 'good old raisins and peanuts') came stomping into our wardrobes.
Still, the humble Bottega Veneta Puddle boot wasn't flying off the shelves the same way the brand's signature square toe mules and chunky 'Lug' boots did (thanks, Kanye). Arriving in five colourways ranging from easy-to-adopt black to in-your-face "kiwi" and "lollipop" (pink), the instantly-recognisable Puddle was a slower burn. It did, however, pick up headlines for being made from fully biodegradable polymer rubber, free from synthetic chemicals – a strong alternative to vegan leather and a leap in the right direction for environmentally friendly luxury products.
Bottega Veneta
Puddle boot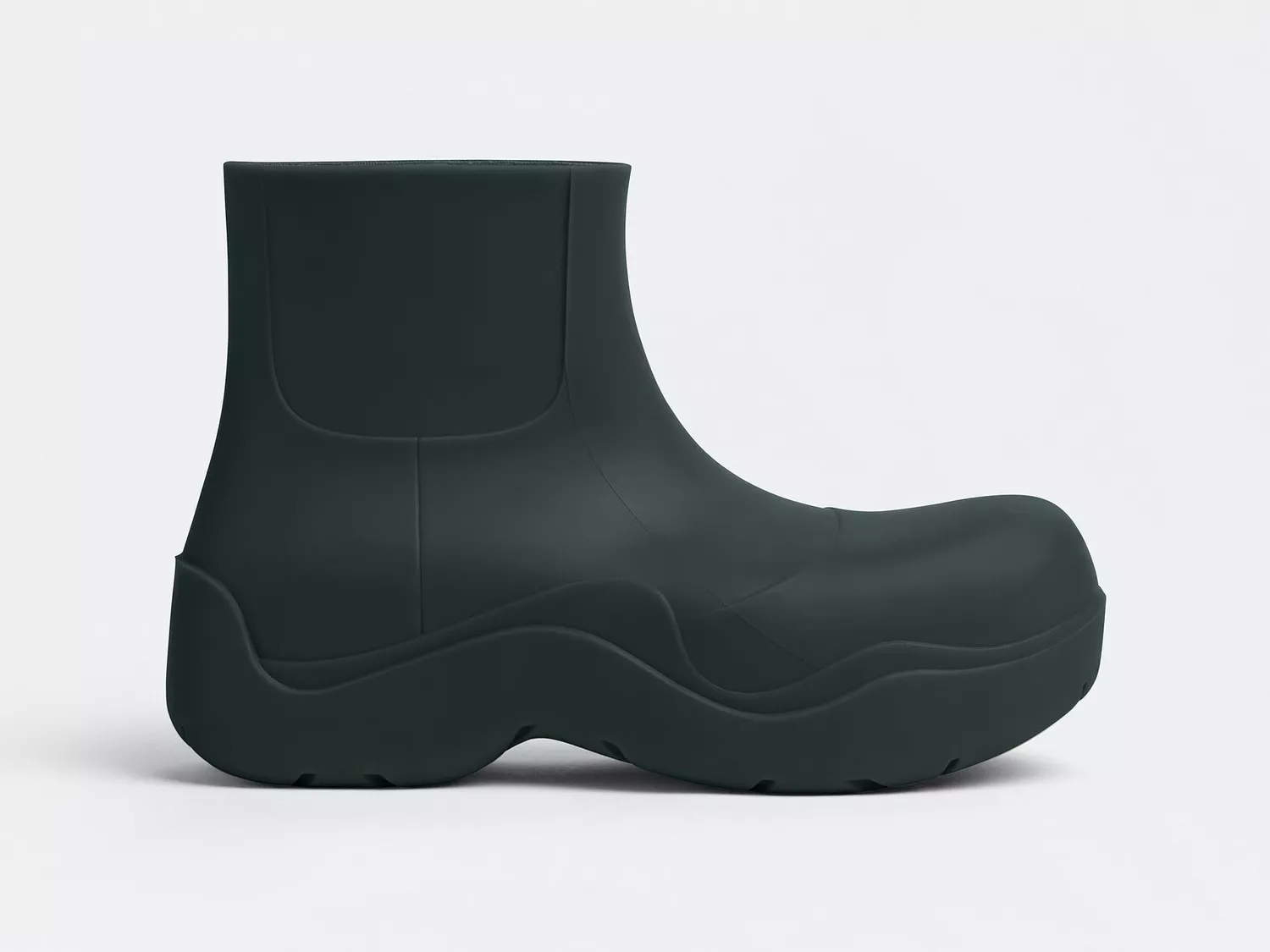 By the end of 2020, the Puddle boot had made its way to the feet (and feeds) of Justin Beiber, Rosie Huntington-Whiteley and Pernille Teisbaek, who all, in their own way, began to embrace gorpcore. The boots were praised for their comfort, lightweight design and the one-piece waterproof mould (you'll be surprised by how many designer wellies are neither comfortable nor waterproof). On top on the practicality and cult-like status, the boots retail for the somewhat affordable price of €490, which is around half as much as the brand's signature leather boots.
Bottega's wellies are not what one would call feel-good footwear. They're no Amina Muaddi sparkly heel, for instance. Even to the most dedicated shoe enthusiast (like me), they never quite made it to the top of my Bottega Veneta shoe wish-list (which continues to stretch on and on).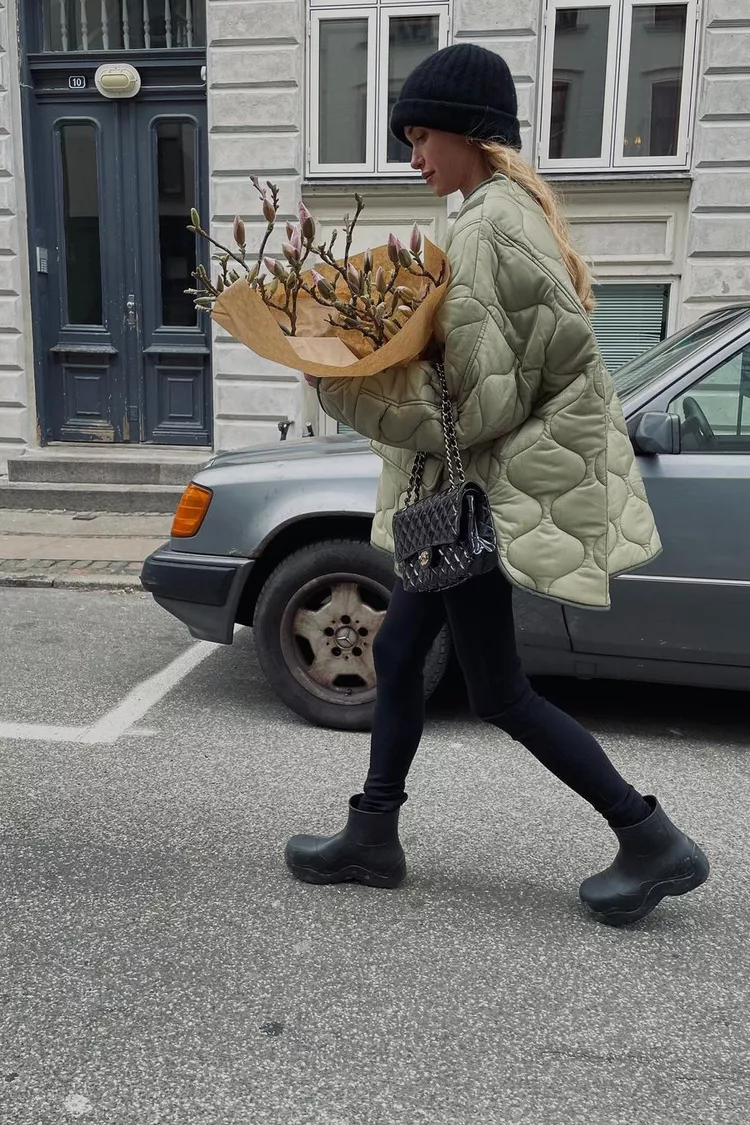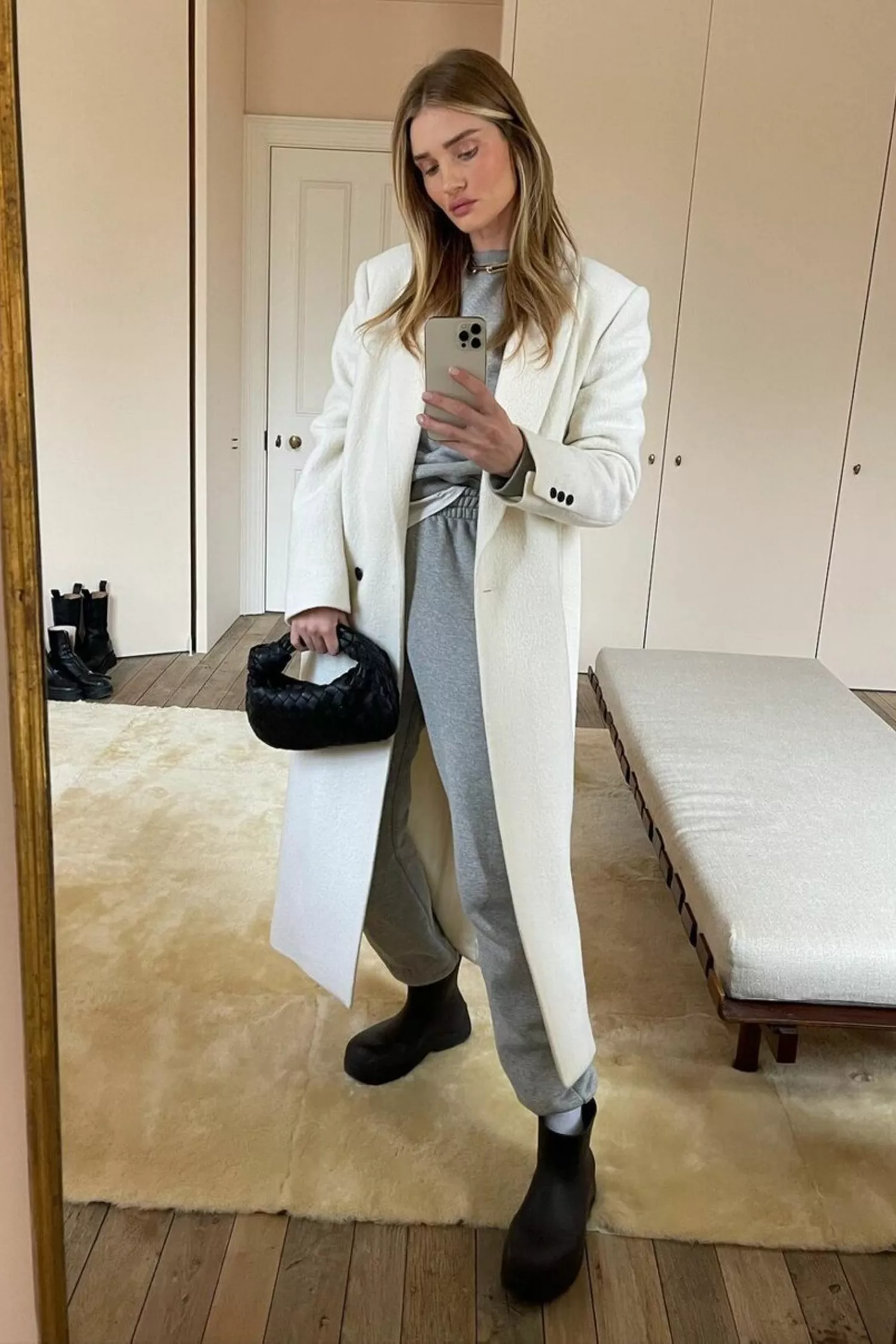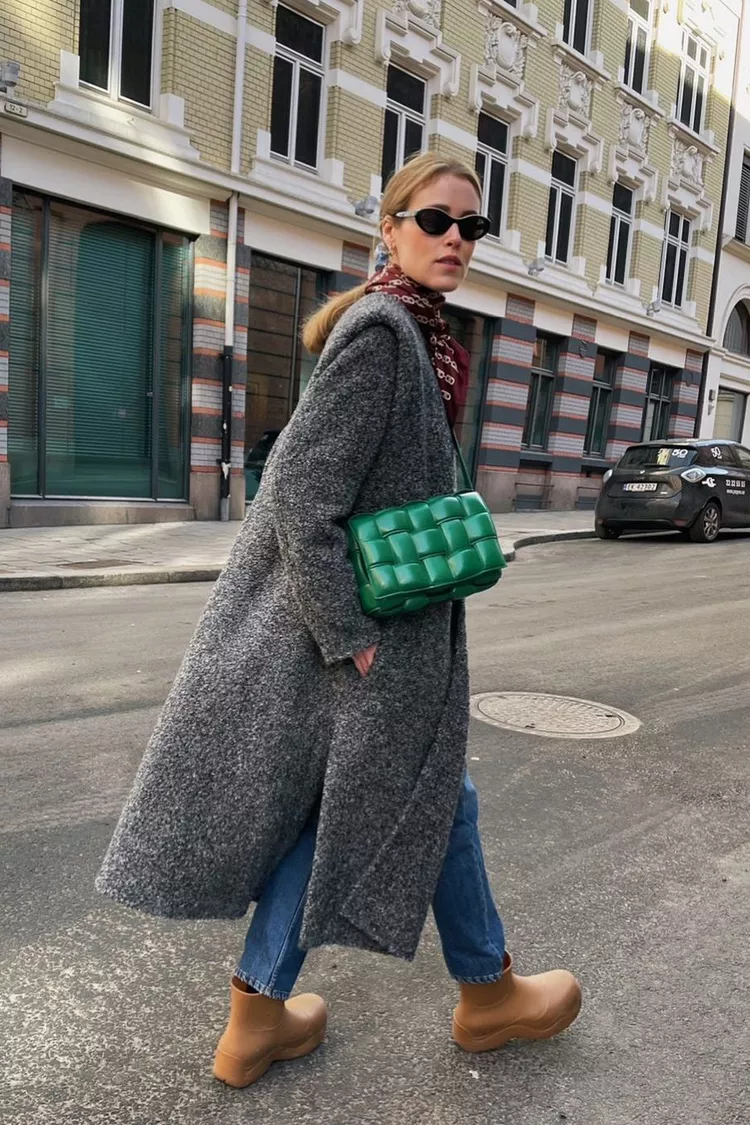 However, the ugly shoe trend has evolved far beyond its visual representation. Sales of rubber footwear have soared in the past year and never have so many designer wellies been offered at luxury online retailers. It isn't about ugly for the sake of ugly (I'm looking at you, Balenciaga), this is about sheer practicality, while maintaining a clear aesthetic.
So, when it comes time to pick some new autumn boots, I can't think of a more perfect choice than the bulky Puddle. It will pair perfectly with my more relaxed wardrobe and a pair of straight leg jeans.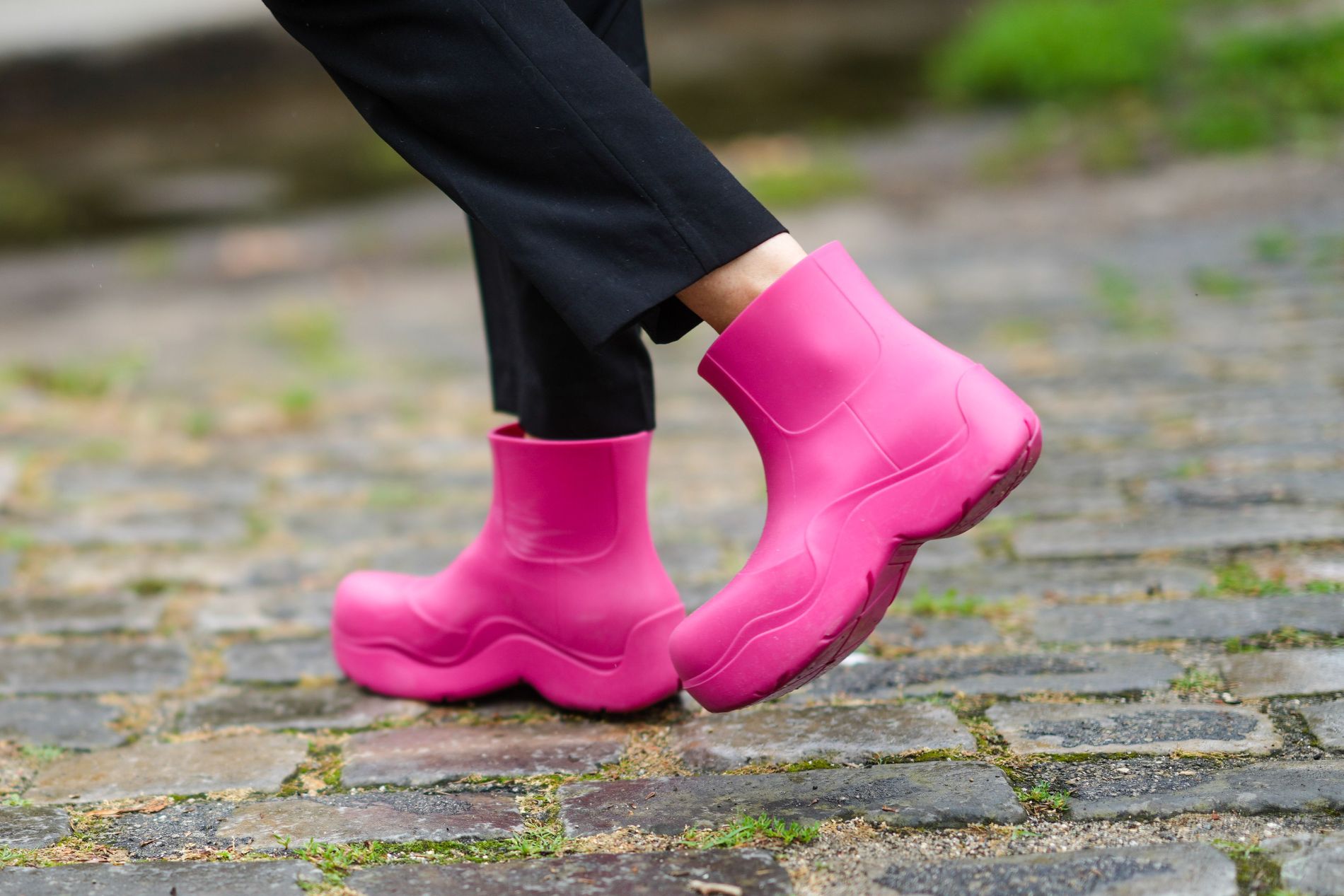 Photo: Getty
To the sceptics that needed to see if these funky luxury wellies would hold up beyond a season, you can rest assured that Bottega Veneta's Puddle boots are here to stay. Available in a fresh swath of colours a brand new silhouette – hello, knee high – there's a Puddle for every mood and outfit. There's even a glitter version – a feel-good shoe, winter edition.