Your favourite past-season looks have been repurposed into a shiny new capsule wardrobe
All products featured on Vogue are independently selected by our editors. However, when you buy something through our retail links, we may earn an affiliate commission.
Innovative ways to be more sustainable have always been front of the mind for the Ganni Girl, which is what makes the Danish brand so exciting to watch.
For the label's latest drop, creative director Ditte Reffstrup headed into the Ganni store rooms and warehouse to find unused fabric rolls and unsold clothing. What resulted is a 22-piece capsule collection made entirely of reworked and repurposed materials. For the Ganni fan it's also a trip down memory lane with the keen eye spotting recognisable patchwork seer- sucker, leopard print and fabrics of seasons past. It's a responsible wardrobe that makes transitioning to the cooler months all the more fun.
And as the brand continues to create systems that deal with excess stock, our fingers are crossed for more of this treatment in the future. "I love the challenge of working with past season prints and fabrics," says Reffstrup. "For this capsule, I've been looking through the archives, bringing back signature silhouettes reimagined in clashing prints and different fabrics. The collection feels familiar, in a good way - like meeting an old friend."
The collection is in stores and online now, and we at Vogue Scandinavia have already made our picks.
Allyson Shiffman, senior fashion writer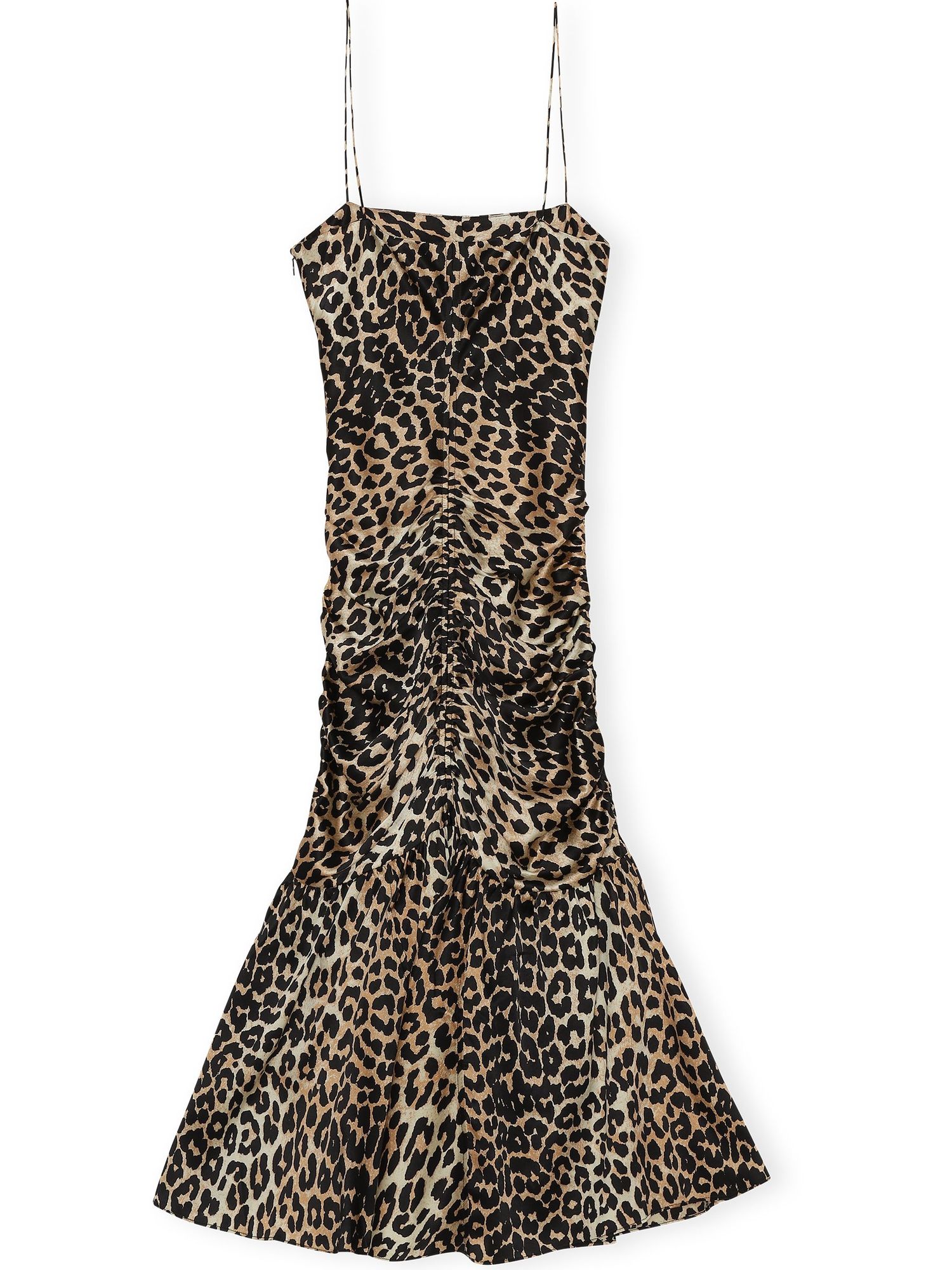 Photo: Ganni
"There's something punk about confidently wearing something that's totally not your style, and this dress is totally not my style. Yet somehow I... love it? I'd 'Allyson it up' with an oversized leather blazer and very square loafers. Jungle realness – meow."
Mona M Ali, diversity and inclusion editor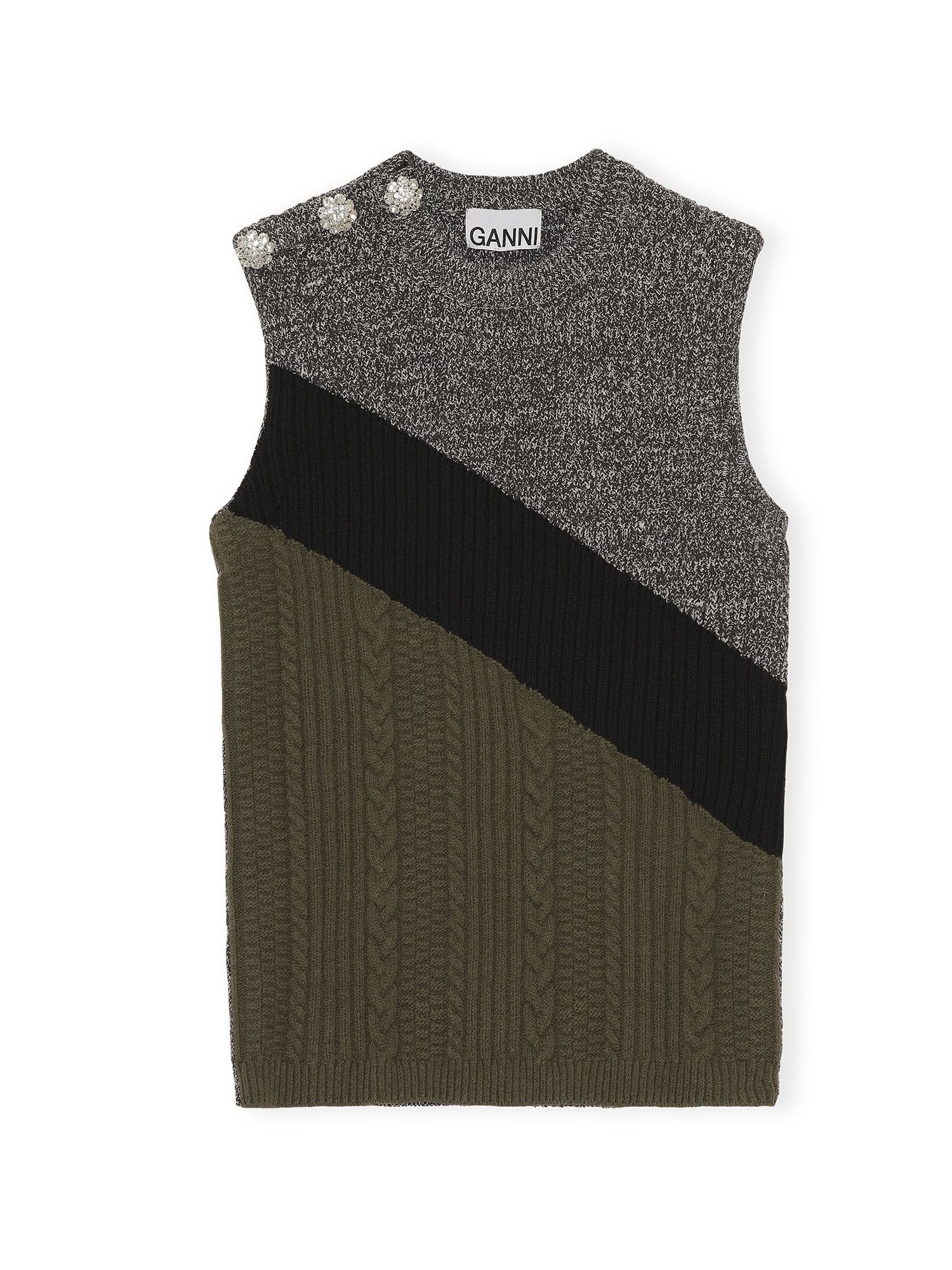 Photo: Ganni
"I'm really enjoying this three material combo on this knitted vest. It's very easy to style it over a simple shirt with jeans or over a fun dress. The glitter buttoned details gives it party feel. It's a timeless yet exciting piece to have in your wardrobe."
Eliza Sörman Nilsson, deputy digital editor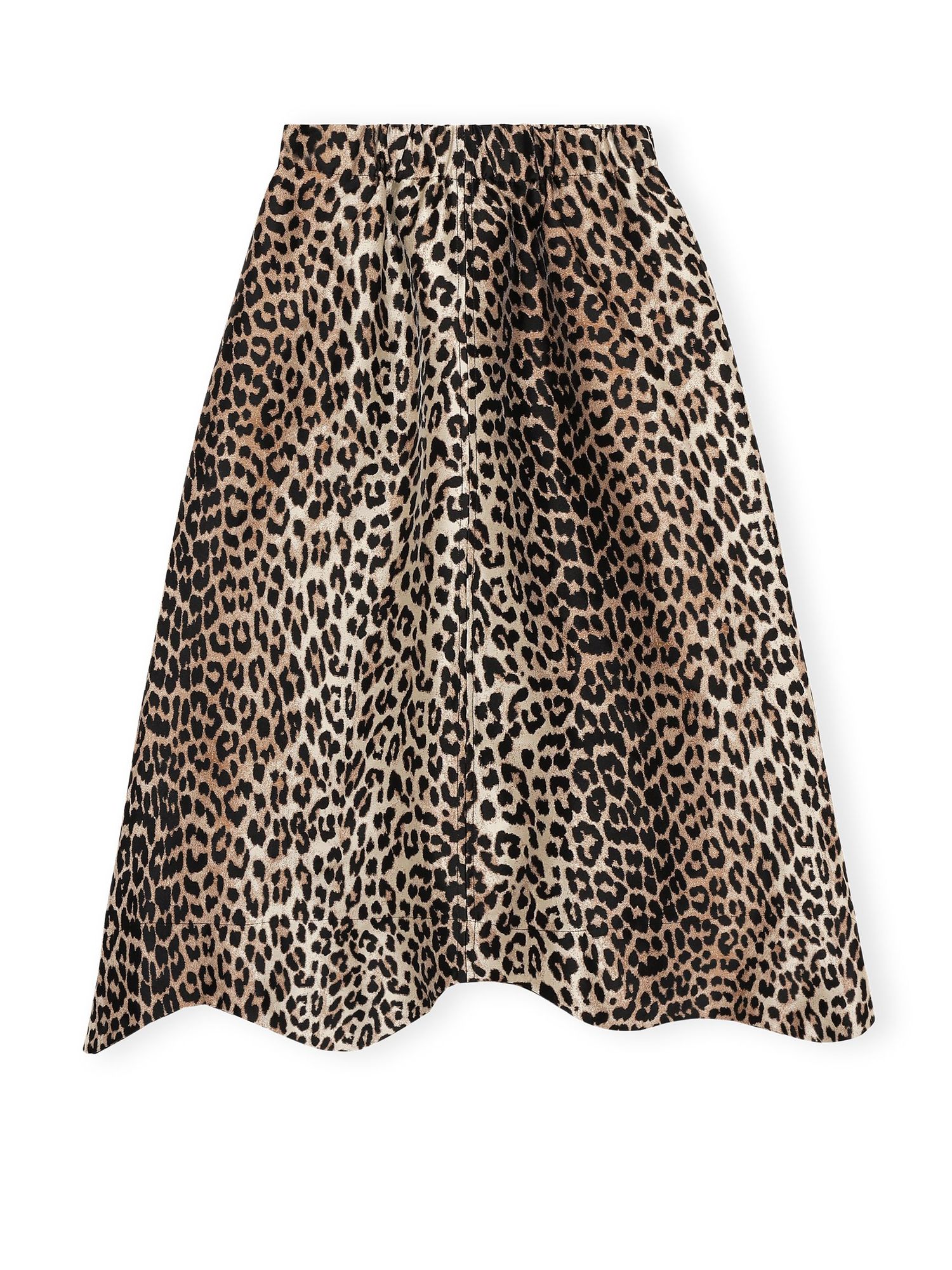 Photo: Ganni
"I loved the baby-doll dress in this print first time around, so this reincarnation instantly caught my eye. This autumn I'll be wearing it with skivvy, boots and gold hoops. Come summer, it'll be my go to for garden parties."
Esteban G Villanueva, junior beauty editor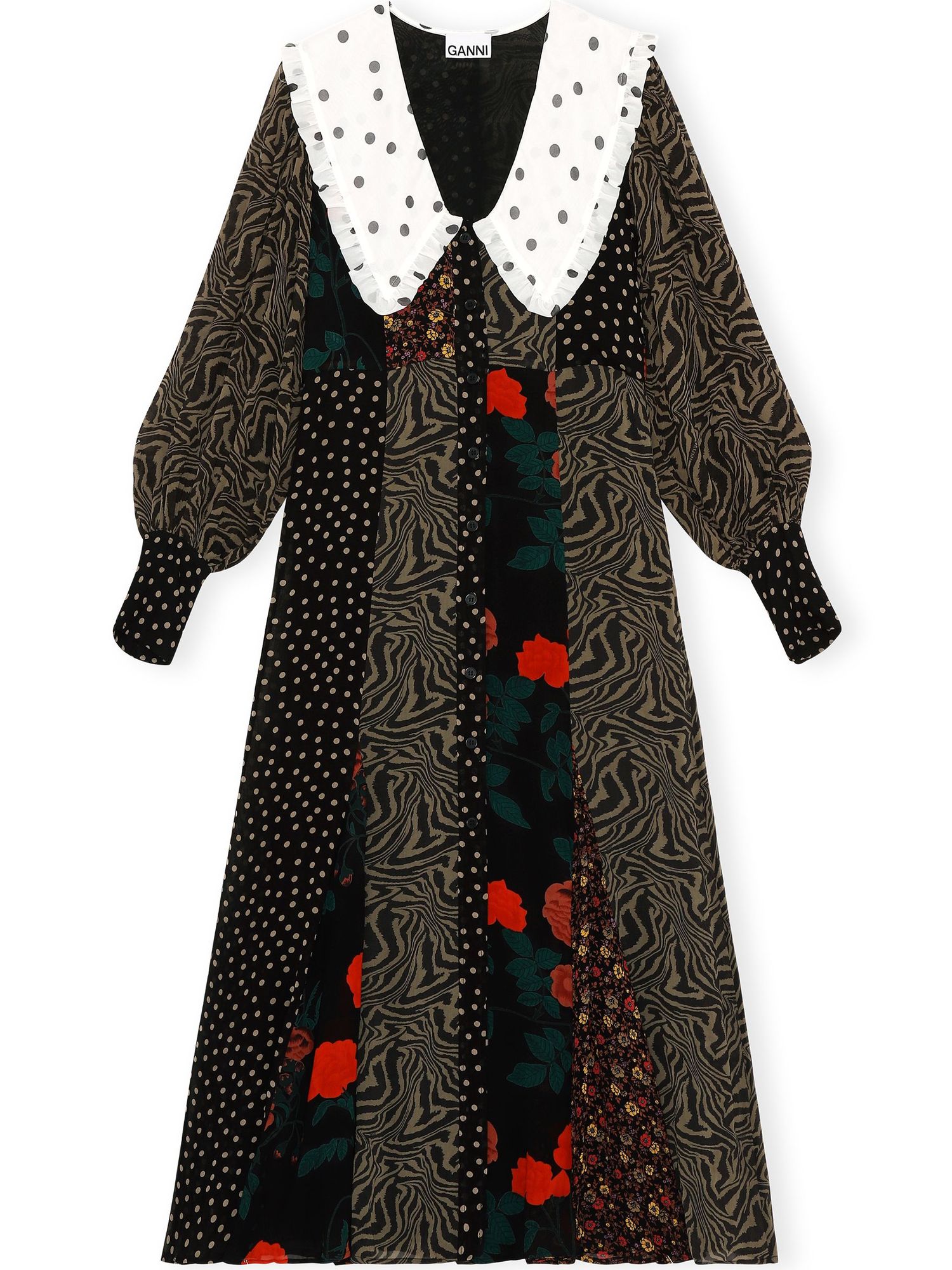 Photo: Ganni
"I'm very much into Spooky Season and this dress is giving me a 'dark prairie' aesthetic meets Sally from the Nightmare Before Christmas. It's the perfect balance of a sweet prairie look that had a dark turn right before autumn."
Amelie Langenskiöld, fashion assistant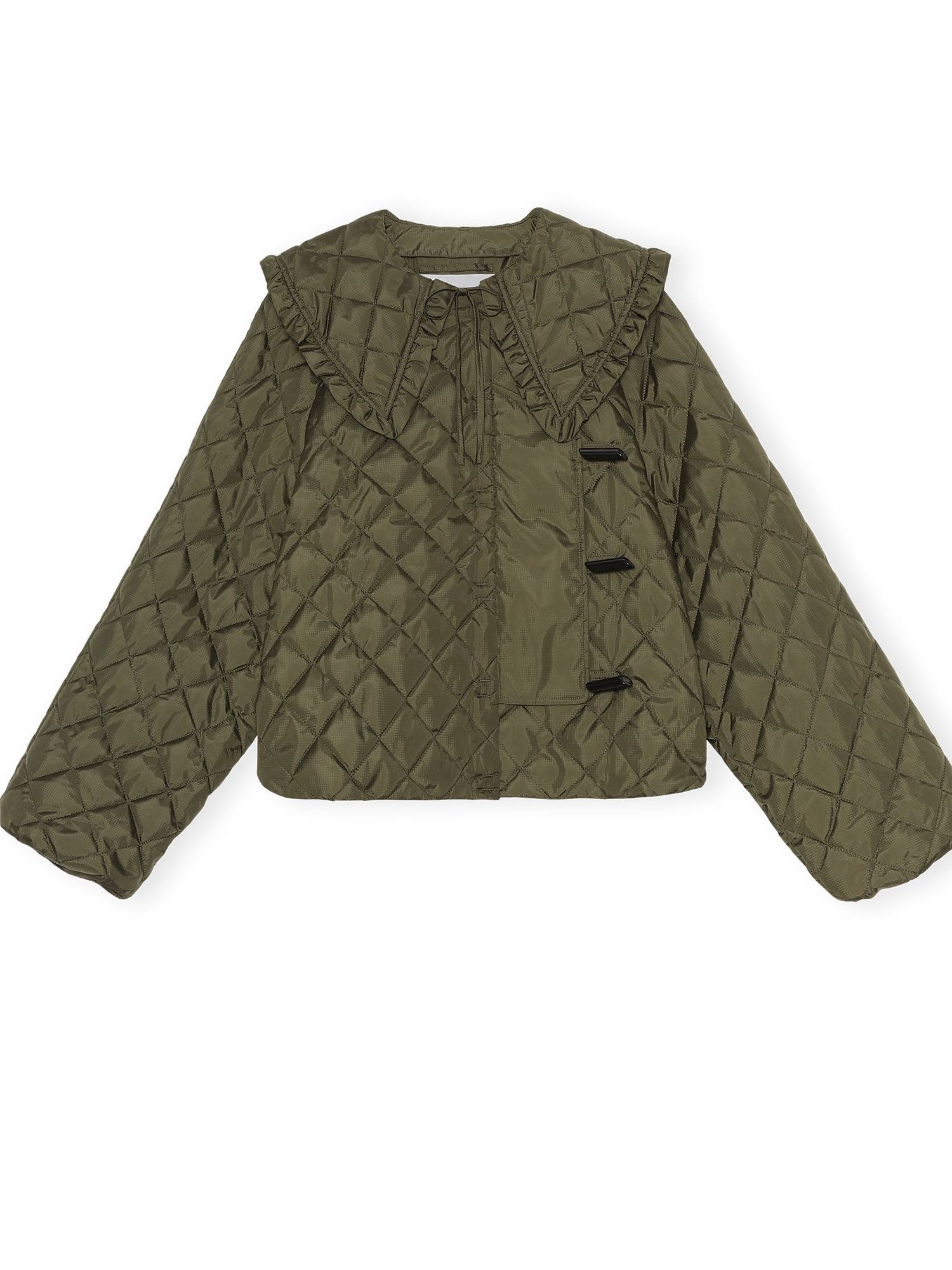 Photo: Ganni
"The effortless beauty in khaki-toned clothes seems to draw my attention over and over again. The second I saw this jacket it was a definite 'I need this moment'."
Doris Daga, music expert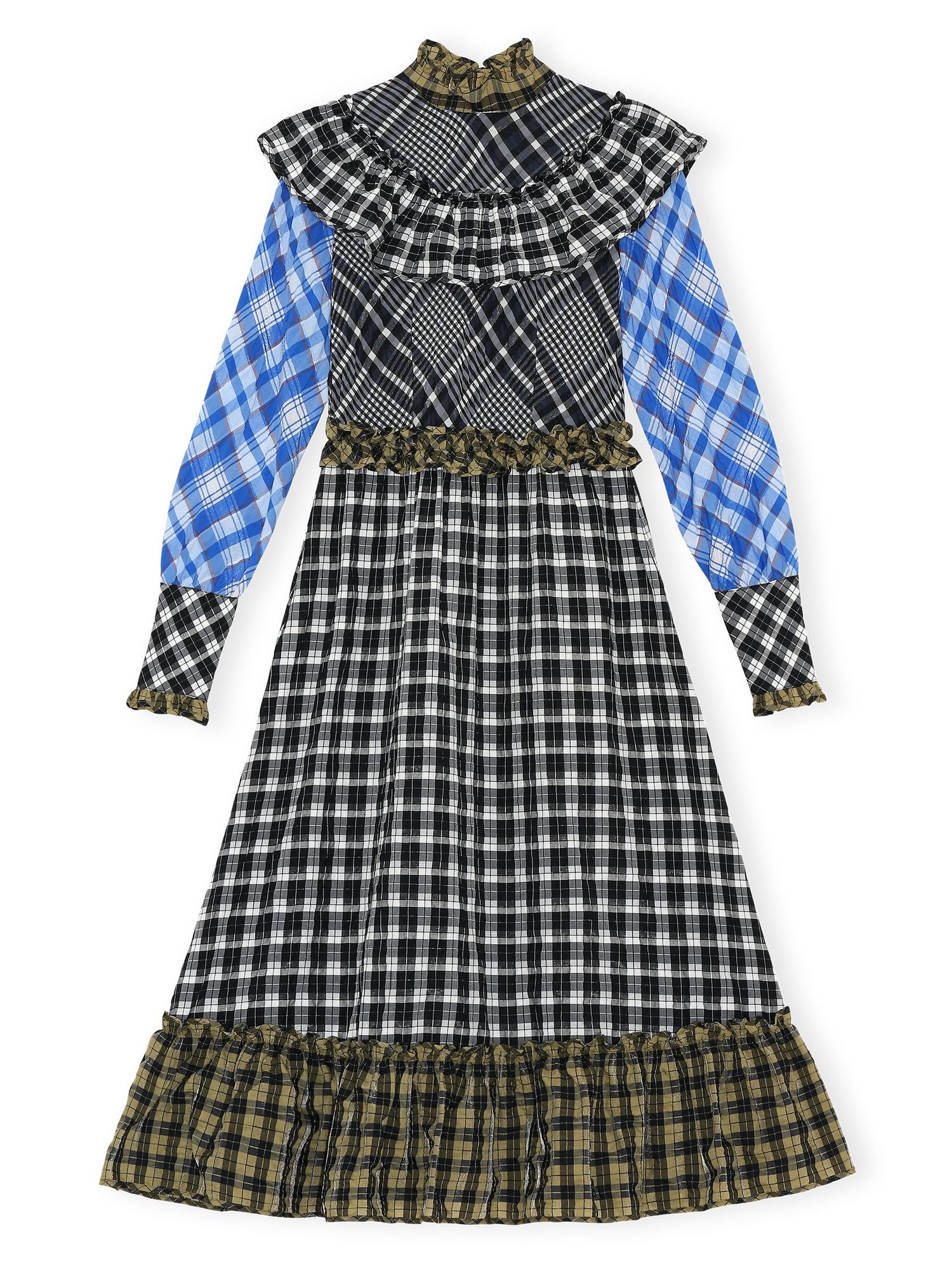 Photo: Ganni
"This multi-plaid prairie look is what I imagine Katrina Van Tassel from the 1999 classic 'Sleepy Hollow' would wear today. Why stick with one print if you can have four? The blue sleeves balance out the Scandi black and white, with the yellow details to match the changing colors of the leaves. My heart sings for this true coven-chic moment."
Josefin Forsberg, junior fashion writer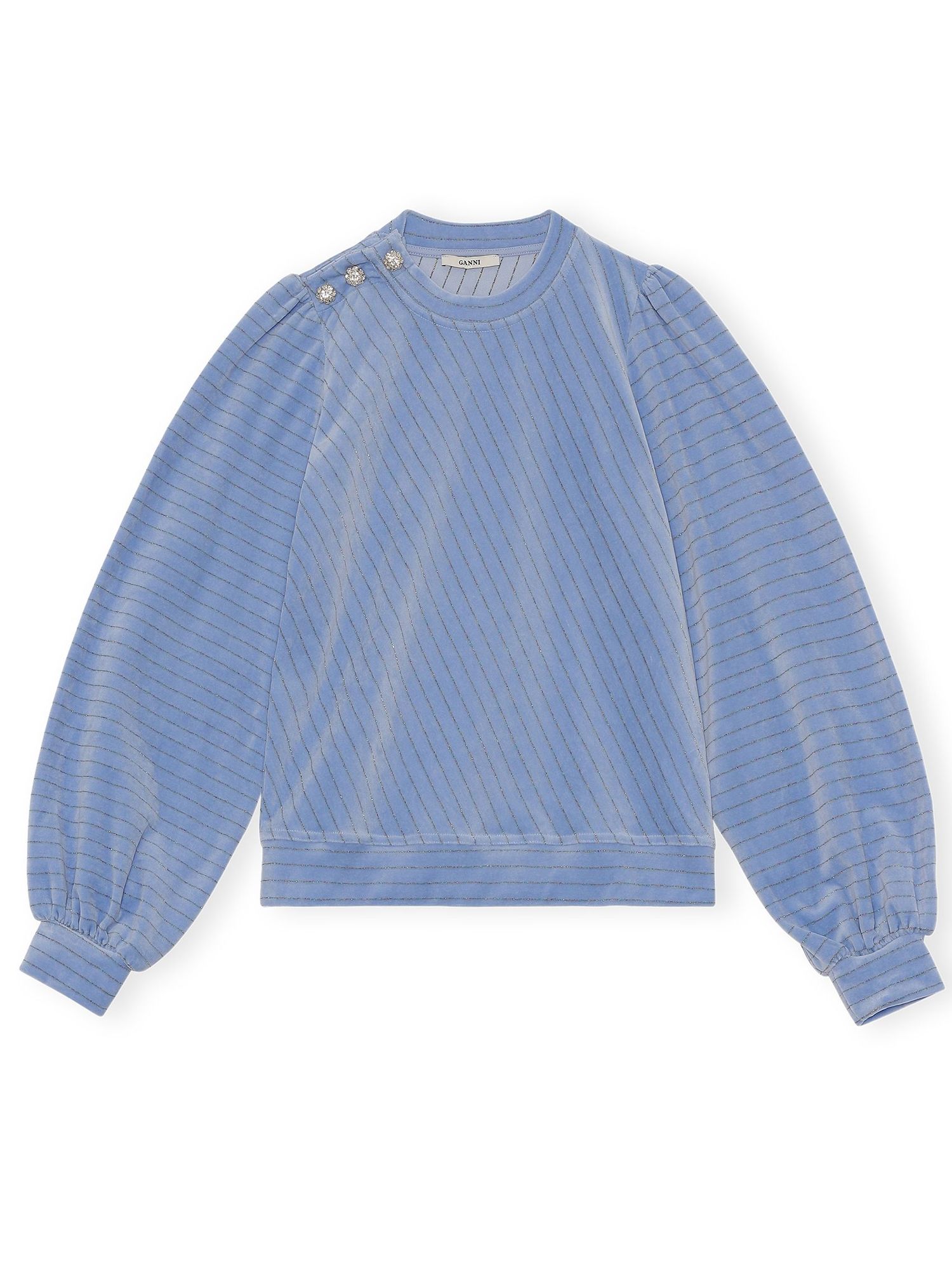 Photo: Ganni
"As a seasoned Stockholmer – born and raised in the Swedish capital – I am well versed in tackling autumnal dressing and indecisive weather. As such, I know the importance of statement sweaters. More fun than a regular knit but still muted enough to be paired with almost anything, this baby blue iteration with shoulder detailing and balloon sleeves from Ganni fit the bill perfectly."