The collection runs from a UK size 4 to 24
When Ester Manas received an Instagram DM from Ganni's creative director Ditte Reffstrup following her eponymous brand's first runway show in 2021, she thought it was fake. "I was shocked," the French designer tells Vogue via Zoom, from her Paris studio. "I didn't respond at first; I thought it can't be real."
Despite the false start, the two women felt an instant connection when they eventually met. "After five minutes, I knew it would be a good collaboration; we both respect each other," Reffstrup says from Ganni's headquarters in Copenhagen.
Perfect for those currently planning their summer vacations, the 10-piece capsule collection, landing on 16 June, is inspired by post-beach holiday dressing. "We really wanted to have the feeling when you've been to the beach all day or by the pool, and you're looking forward to going out," Reffstrup describes. "That feeling is one of the things I treasure the most when on holiday."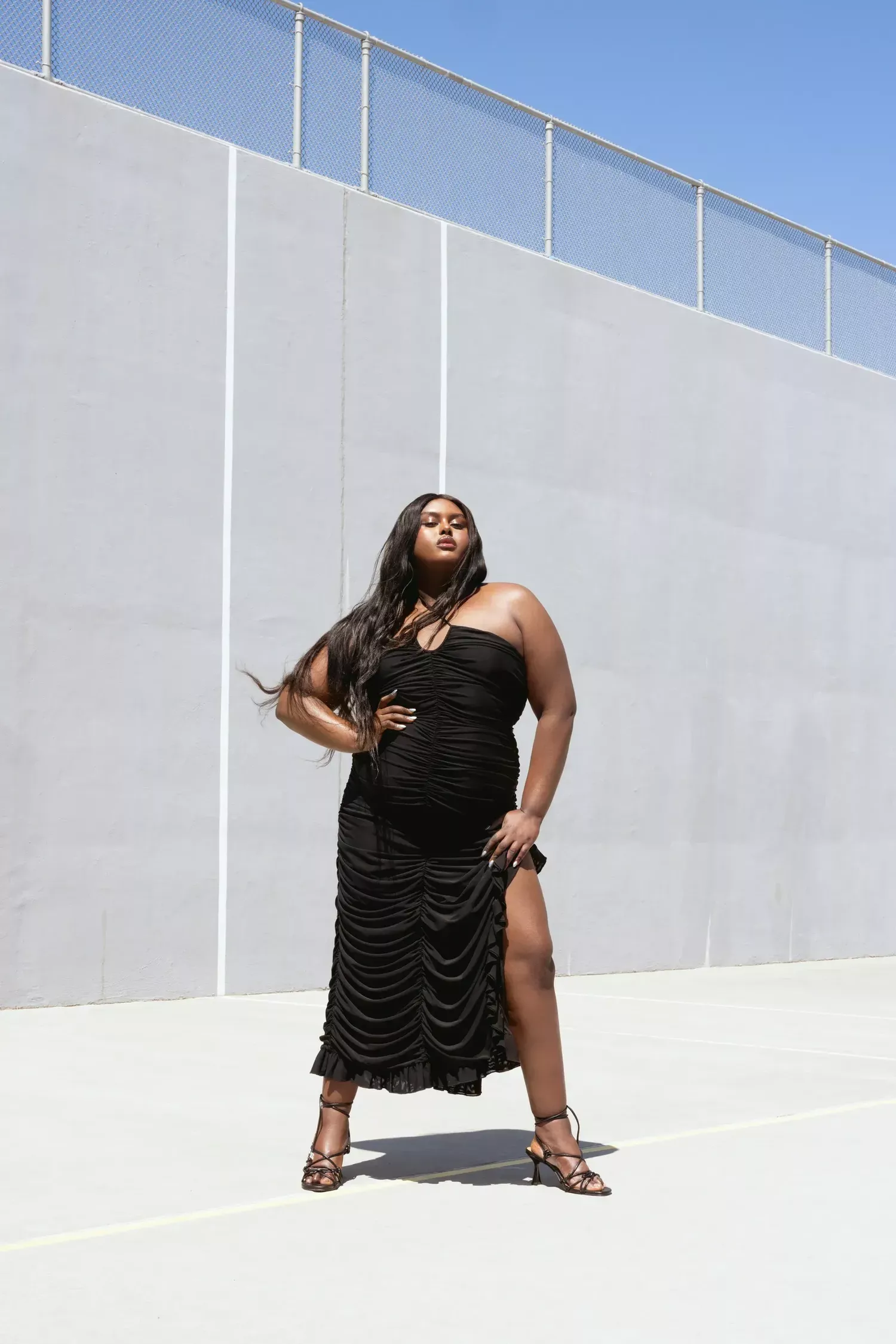 Ganni X Ester Manas's summer vacation collection. . Photo: Courtesy of Ganni
Combining both brand's signatures, there are slinky, ruched dresses in aqua blue and burgundy, as well as swimwear featuring Ester Manas's signature criss-cross neckline. "It was nice because there are a lot of similarities in our style, so it was very organic," Balthazar Delepierre, Ester Manas co-founder and designer, explains of the collaboration. "We both share a big interest in colour," Manas adds.
Of course, size inclusivity was a key part of the capsule collection, which – like Ganni's main line – is available in sizes EU32 to 52 (UK 4 to 24). At their first meeting, Manas told Reffstrup of how, during her time at fashion school, she met resistance when trying to cast plus-size models for a show. "I was told, 'She's got to be really beautiful, if she's big,'" Manas recalls. It's a story that resonated with Reffstrup, who says she's often felt that fashion is "not a very inclusive industry."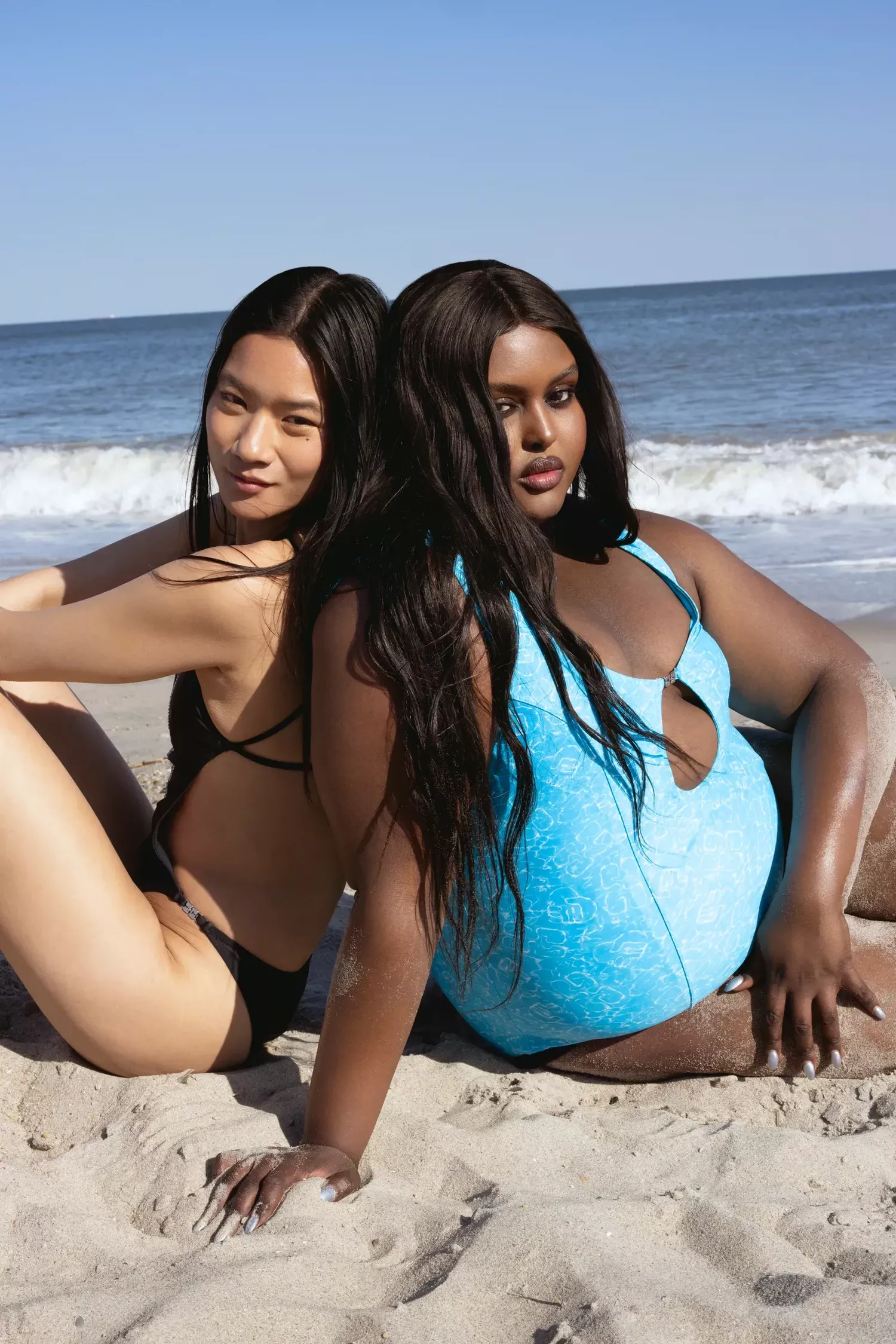 The 10-piece capsule includes swimsuits ranging from size EU32 to 52. Photo: Courtesy of Ganni
While swimwear is a tricky category when it comes to sustainability, it was important for both brands that the collaboration was as eco-friendly as possible. Materials used include certified organic cotton, certified recycled polyamide and recycled polyester mesh. "At every step of the process, there was a reminder that we don't do anything without thinking about sustainability," Delepierre says, with Manas adding that the project helped them visualise the approach they want to take as a brand over the next 10 or 15 years.
With Ester Manas (a joint LVMH winner in 2020 and a finalist for this year's ANDAM Prize) clearly in the ascendant, Reffstrup is glad that she reached out when she did. "I'm very proud of this collab," she says. "I feel very lucky I messaged you that early because maybe it would have been too late today."