We spy supermodel Elsa Hosk launching a new eyewear line with Christopher Cloos. Learn more in this Vogue Scandinavia exclusive
Ineffably stylish Elsa Hosk is the new co-owner of eyewear brand Christoper Cloos.
The news came today as the Danish brand announced the launch of the company's first collection designed specifically for women. As the name 'Cloos x Elsa' indicates, the Swedish supermodel is behind the design of each of the pieces.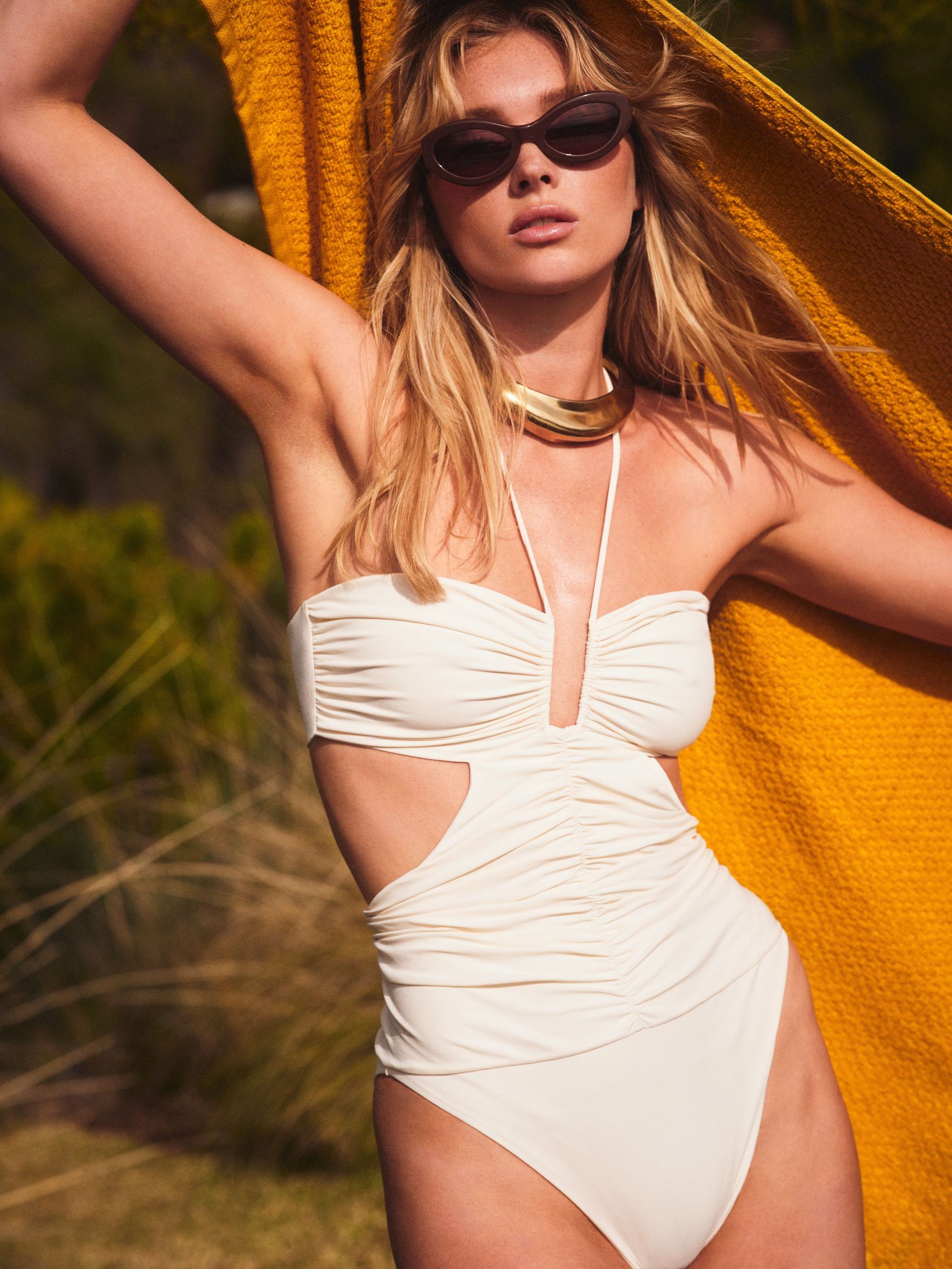 Photo: Zoey Grossmann
Marking the Swedish stars first moves in the world of eyewear design, she speaks exclusively with Vogue Scandinavia about the underlying inspiration for the collection. "I have always loved the 1960s and 1970s California vibe, the vintage 1950s Hollywood, 1960s music scene and the 1970s surf culture," Hosk explains. "I have collected eyewear since I was 14, so I drew inspiration from my own vintage archive when designing the four styles for Christopher Cloos."
The Cloos x Elsa collection comes in both sunglasses and blue-light glasses, and each frame is made of biodegradable material. On the inside of the case is Elsa Hosk's signature, and the spectacles cloth contains a special message from her to the buyers.
Watch the exclusive launch video here:
The Cloos x Elsa Sunglass collection comes in two signature colours – Noire (a classic black acetate) and Ristretto (a tortoise colour way) – and the brand new Chocolat, a chocolate brown. The lenses are available as both normal and blue light. This is just the first step in a long-term partnership, with additional frameworks being released in the coming months.
On a finishing note, Hosk adds; "A great pair of frames are the perfect accessory because no matter what you're wearing, if you have a perfect pair of frames you're always going to look and feel cool."