Bring the elements in with an exclusive Alexandrov Klum print
The world looks to our interiors as a masterclass in clean lines - the pinnacle of chic simplicity.
But while the look is as much about what isn't there than what is, we are acutely aware the term minimalism isn't entirely accurate. Interior design is about being selective. It's about filling the space with pieces you love – pieces that tell a story, pieces that if you held an ear close enough would have a beating heart.
And no heart beats quite as quickly as Mother Nature's, which is why artist duo Alexandrov Klum's latest work for Vogue Scandinavia is a much needed salve for your lonely walls.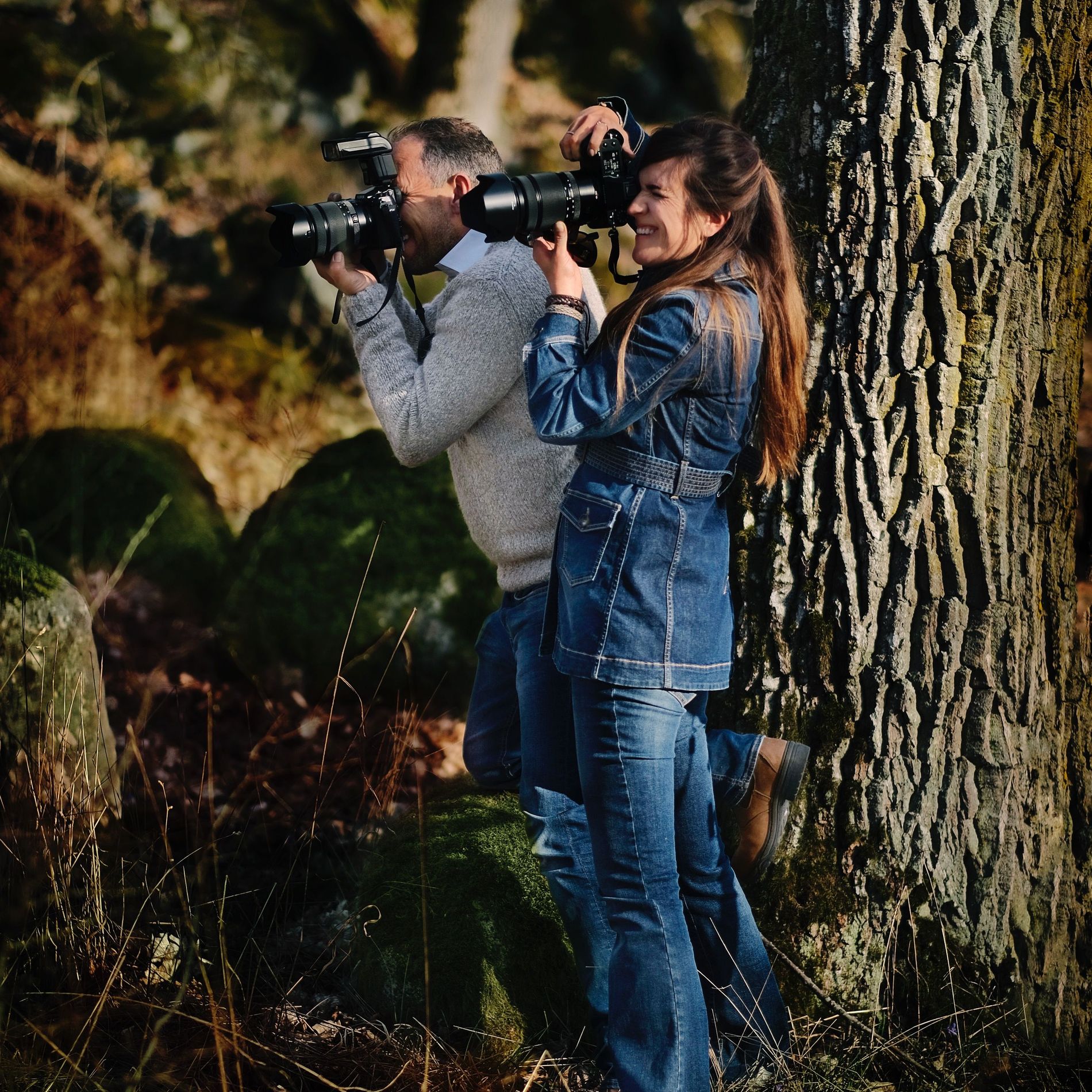 Photo: Ludvig Almås
For 10 days in November 2020, Iris and Mattias Alexandrov Klum lived in the forests of Småland, Sweden. This allowed them to create art that not only unifies nature, wildlife and mankind, but also reminds us that home isn't just the four walls we around us - it's the earth we walk on.
"When we look at the relationship between humans and nature, we see such a deep chasm between the modern human being and the living natural world," says Iris. "In this project we want to return to basics or rather, 'merge with nature'.
And after the year that's been, what better time than now to bring the elements in, to using our interiors to forest bathe.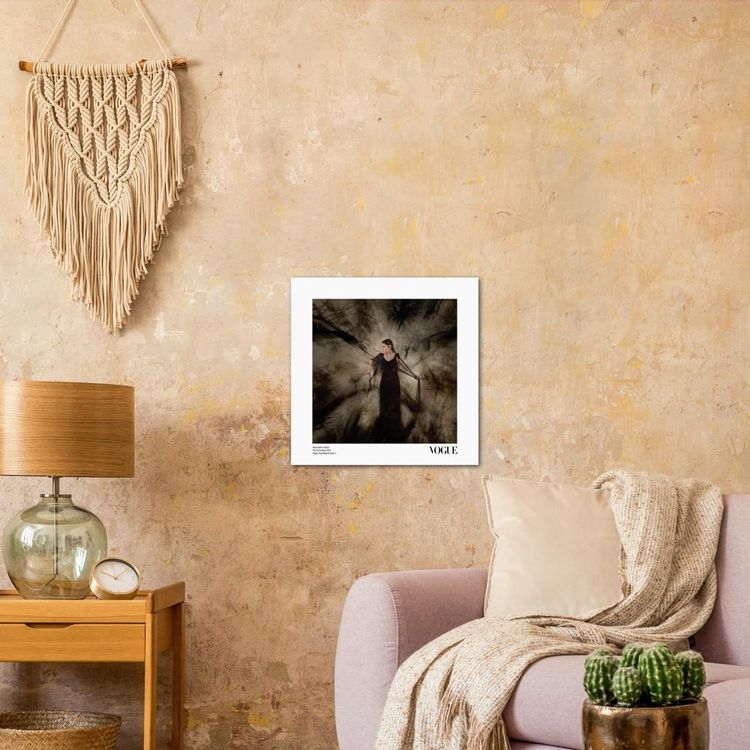 Photo: Alexandrov Klum
There are two limited-edition prints available in the collection: Merging with Nature and The Becoming. Each print is unique, yet in their own way tells of our relationship with nature, inducing a sense of wanderlust.
As we know, it's not only about sparking joy in the home, it's also about creating awe. And that's what these works are all about.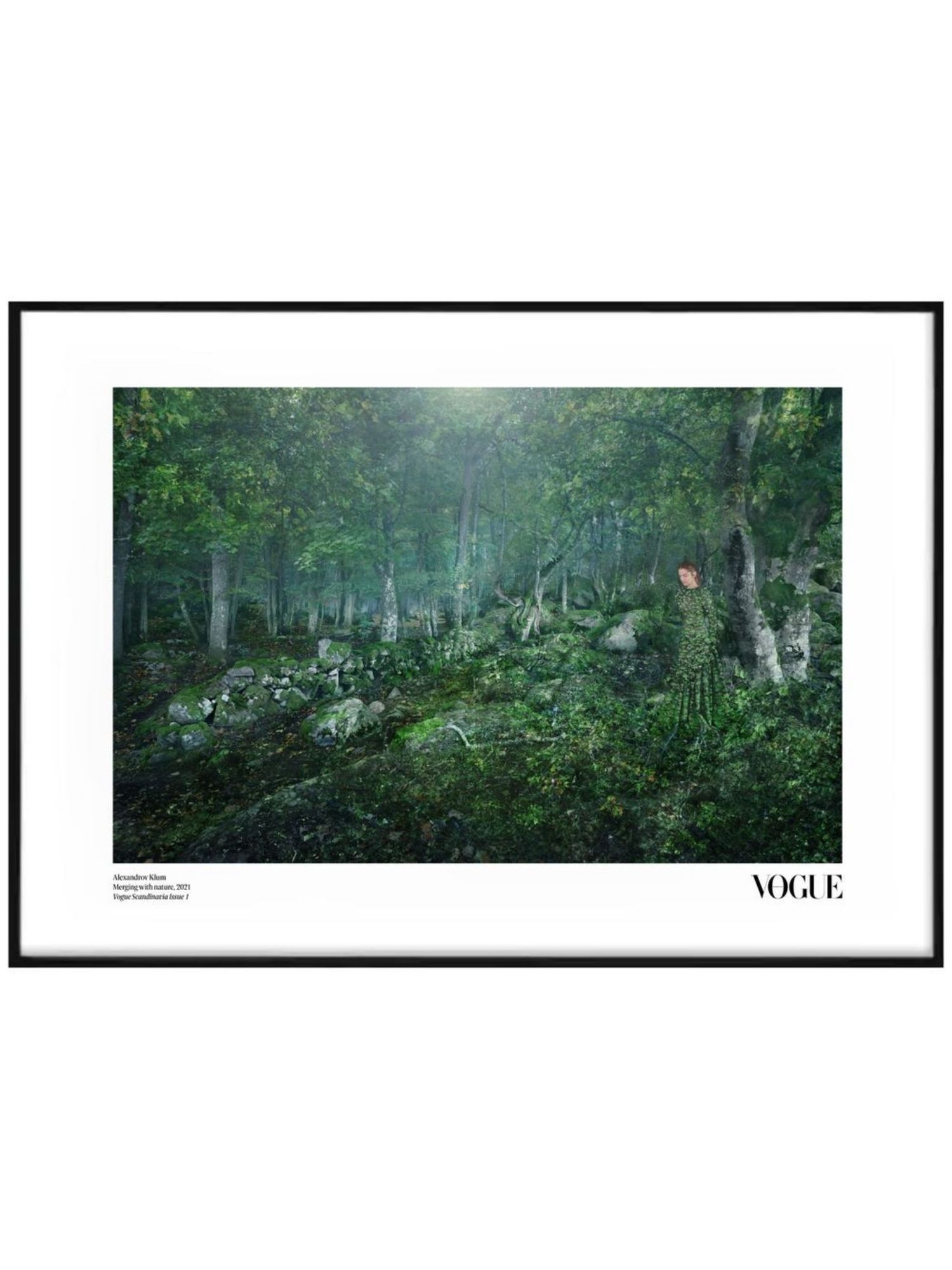 Alexandrov Klum Limited Edition Poster
Vogue Scandinavia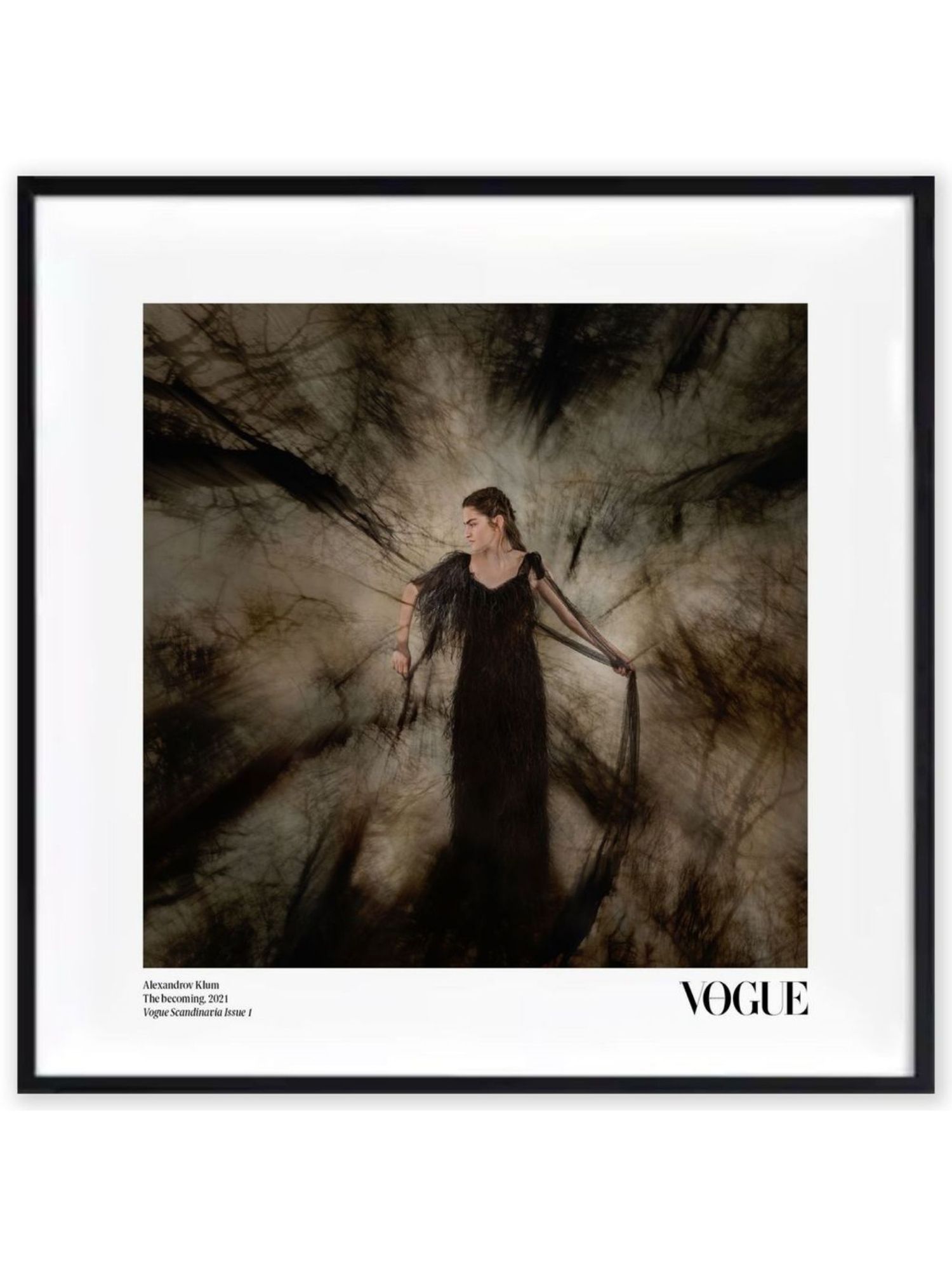 The Becoming limited edition poster
Vogue Scandinavia