When it comes to curvy couches and pouffy pouffes, bigger is definitely better
Undoubtedly no one has missed the trend of bulbous furniture that has skyrocketed among Scandinavian and international influencers alike. Mostly modular, the instantly recognisable styles have vintage sensibilities that lack the minimalist austerity that we are used to seeing coming out of the region. The chubby chairs and couches on our Instagram feeds have the same interior omnipresence as artfully arranged shelves, coffee table books and curvy mirrors.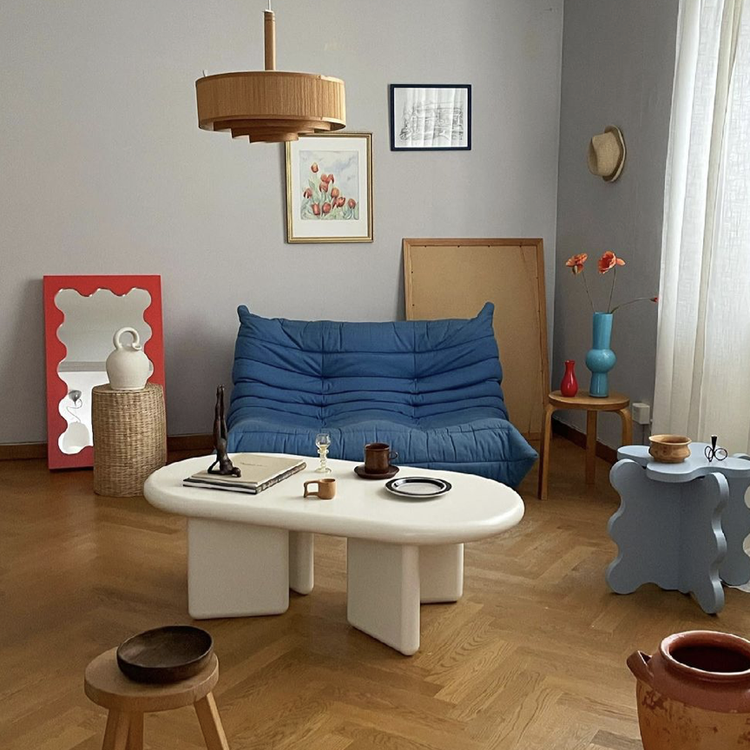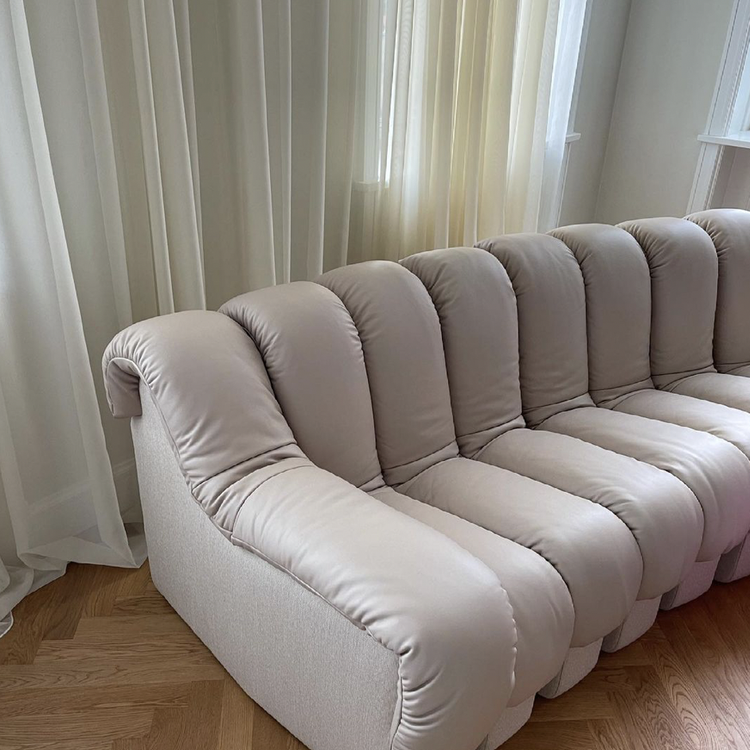 Seen in the homes of Emili Sindelev, Pernille Teisbaek, and Linn Eklund, there's no surprise that we're all coveting these curvaceous designs. After all, fashion insiders are steadily turning the retro settees into social-media eye candy with newfound zest. But is there another reason why we are so obsessed with full-figure furniture? During the pandemic, we were all seemingly longing for familiarity and home-comforts. Nostalgia, if you will. Maybe the soaring popularity can be attributed to the puffed-up proportions? Or perhaps, it's because a majority of the popular styles have literally been plucked from the past.
Ligne Roset
Togo Large Settee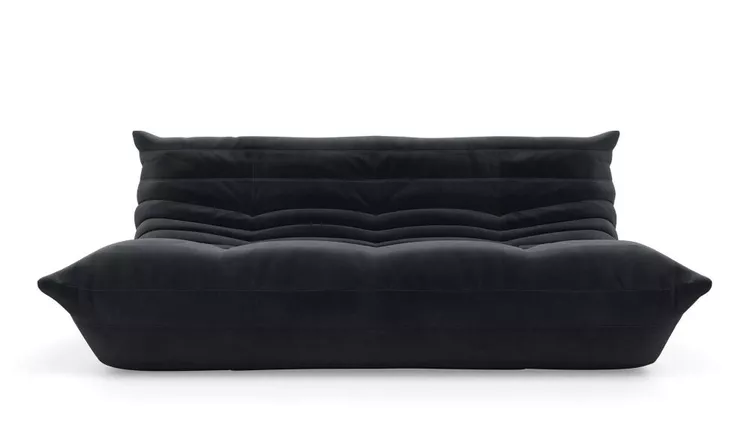 Take, for instance, the Togo furniture line; A collection of sofas, loveseats, accent chairs, and ottomans designed in 1973 by Michel Ducaroy and produced by French manufacturer Ligne Roset. Defined by a distinct curvature and sunken profile, the design sits low-to-the-ground. With the look of a slightly deflated balloon, the silhouette is covered with indented lines and ruffled crevices.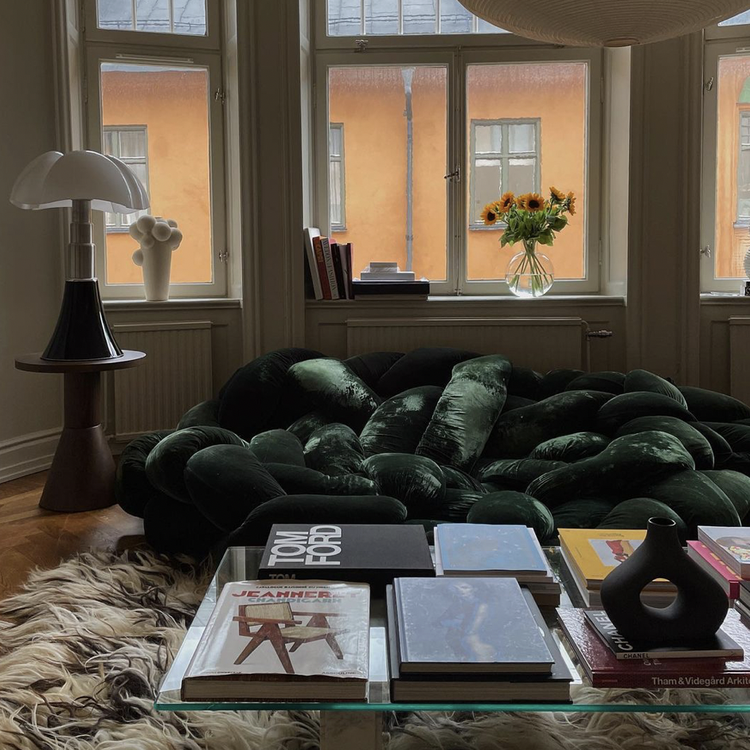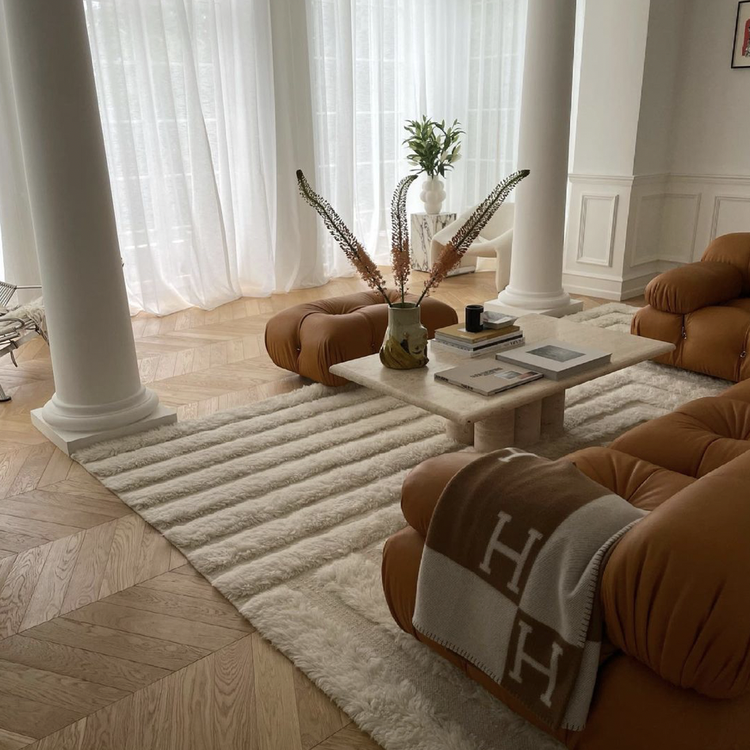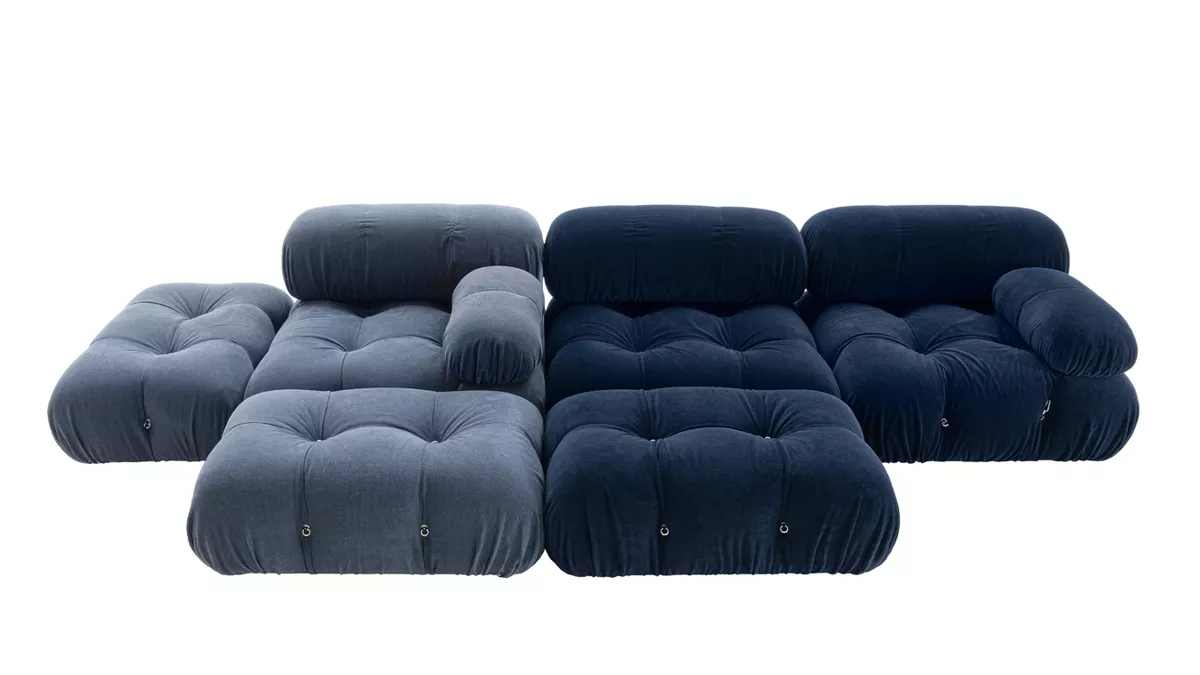 The Camelonda couch by B&B Italia comes in a variety of options and combinations. Photo: B&B Italia
Then there's the Camaleonda. Another modular bubble-couch beauty from the 1970s courtesy of architect Mario Bellini. Produced by B&B Italia, the couch comes in a myriad of colours and finishes which can be combined every which way to suit every which lifestyle.
But not all rotund recliners have a long history. It was arguably Tom Dixon's FAT collection that reintroduced the trend when it launched in 2019 when his curvaceous lounge chair began populating the more design-conscious corners of Instagram.
Gustaf Westman
Chunky table mini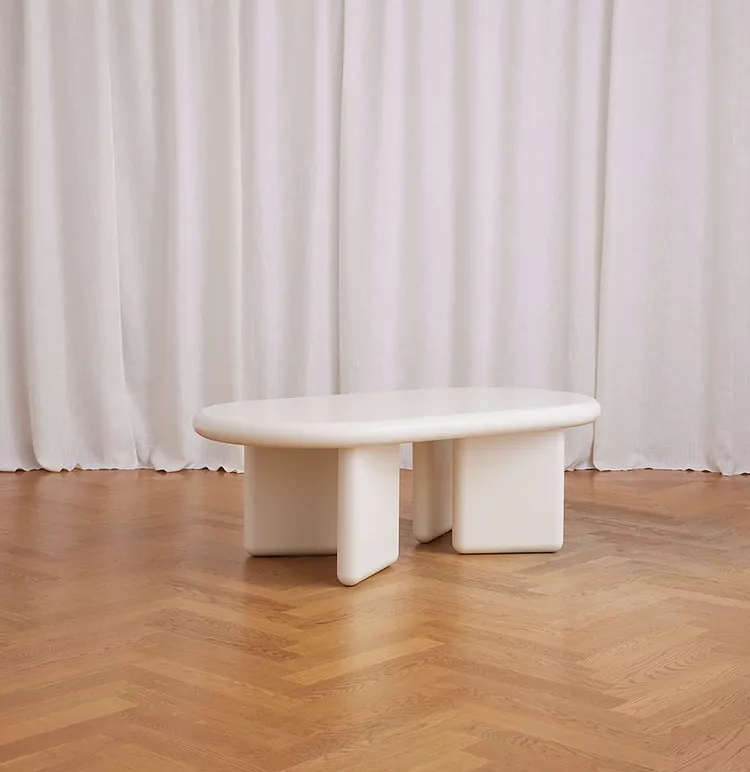 The trend, however, isn't exclusive to lounge furniture. Swedish interior designer Gustaf Westman, for example, also explores curves when creating his furniture. His oval chunky mini table and chunky mirror see no straight corner in their design but embrace the chubby aesthetic.
Below, a selection of picture-friendly plump interior additions to your home. Shop chubby sofas, chubby chairs and curved pouffes below:
---
Our favourite chubby furniture to buy now