Which mirror is the fairest of them all?
All products featured on Vogue are independently selected by our editors. However, when you buy something through our retail links, we may earn an affiliate commission.
Over the past year, you may not have looked in the mirror as often as usual.
Lockdowns across the globe put paid to socialising and, with it, the need to get dressed up and go out. Ironically, consumer enthusiasm for mirrors has soared: in 2020, online luxury marketplace 1stDibs saw a double digit increase in searches.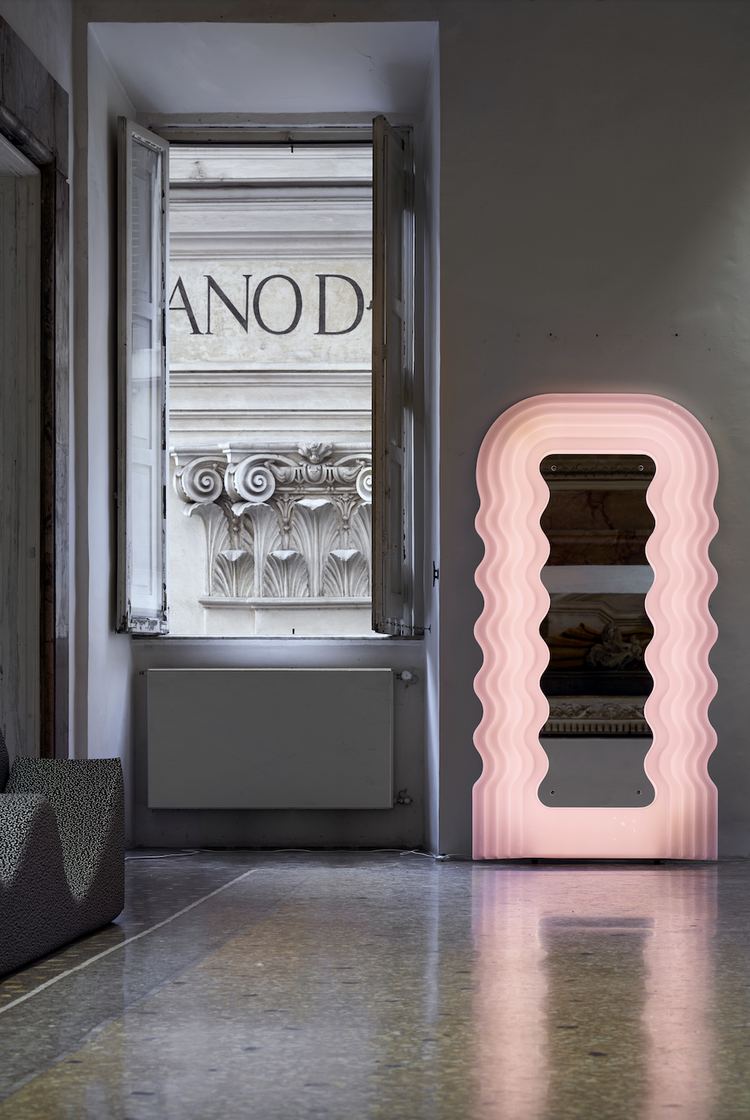 Ettore Sottsass Jr's Ultrafragola mirror, Centro Studi Poltronova. Photo: Pietro Savorelli
'I think it's safe to say that interest in interiors has exploded over the past year,' says Swedish designer Charlotte Rey, co-founder of studio Campbell-Rey. 'Mirrors are certainly having a moment. Like windows, they bring a lot of light to a room and create life and movement, as they reflect and change the space.'
The monotony of pandemic restrictions has left us starving for newness and excitement. So it's no wonder that when forced to stare at our own four walls, we chose to fill them with mirrors. 'I think we've all needed variation in our home environment and mirrors really do that,' says the popular Swedish designer Beata Heuman, who recently published her first book, Every Room Should Sing. 'And a mirror is the one thing that really changes the feeling of a space. It's an effective way of adding depth and height and it's a great alternative to artwork, which would normally be a lot more expensive.'
Certain designs, such as the Ultrafragola by Ettore Sottsass for Poltronova and Gustaf Westman's candy-hued, curved creations have captured the Instagram zeitgeist in recent months in a way not dissimilar to some catwalk trends. 'Today, there's a great cross-over between fashion, art and design,' says Rey. 'People are as interested in great mid-century furniture pieces or contemporary art as they are in the latest fashions.'
Covetable mirrors like those designed by Sottsass and Westman now have their own cultural capital. Jeanette Madsen, the creative director and co-founder of Rotate Birger Christensen, posts selfies taken in the reflection of her F.A.33 mirror by Gio Ponti; journalist Linn Eklund raves about her Westman mirror on Instagram and influencers Emili Sindlev and Nnenna Chen frequently receive thousands of likes for pictures taken in and of quirky mirrors.
'Designs like these are very Instagrammable and at the same time quite simple – they look great in a photograph,' says Heuman. 'Anything that grabs the attention is successful on Instagram. In these cases, the mirror becomes part of the selfie, part of the message.' During the pandemic, influencers have relied on self-portraiture in lieu of photographs taken at events to keep their followers happy. Owning a must-have mirror not only adds something extra to an image, but signifies the taste and style of the person behind the camera. An Instagrammable mirror is arguably both literally and metaphorically self-reflective.
When choosing a mirror, 'consider a larger one than you'd first imagined – it makes a space feel more generous and this is seldom a bad thing,' says Rey. She recommends Reflections Copenhagen for statement pieces, collectors' items from Studio Oliver Gustav in Copenhagen and the dark tinted ombré mirrors from Danish design duo Studio Roso for Fritz Hansen.
Heuman agrees that the placement and size of mirrors should be unexpected. 'In my first flat I didn't have a massive budget, but I would buy cheap mirrors and put them over doors. It draws the eye upwards and it reflects the room. You could also have a lamp in front of a mirror, which creates a whole other mood and atmosphere.' Heuman has recently introduced a mirror with a striped frame to her ready to buy collection, based on a design she created for her own home. 'It's quite a simple idea and a lot of people have asked me about buying one.'
Above all, be bold in your choices. 'The advent of social media has created a global market and a window into creatives' homes,' says Rey. 'It means people have new found confidence in a more 'out there' expression of taste.' One thing's for certain: buy a good mirror and you're bound to fall in love with the reflection.
---
Curvy mirrors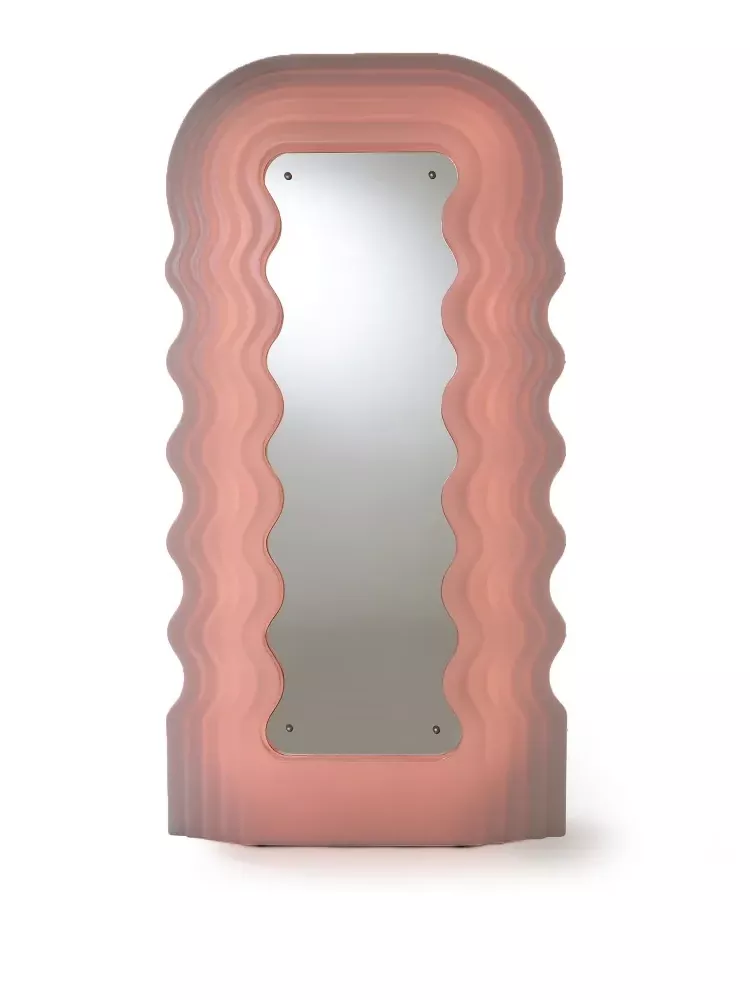 Ultrafragola Mirror
Poltronova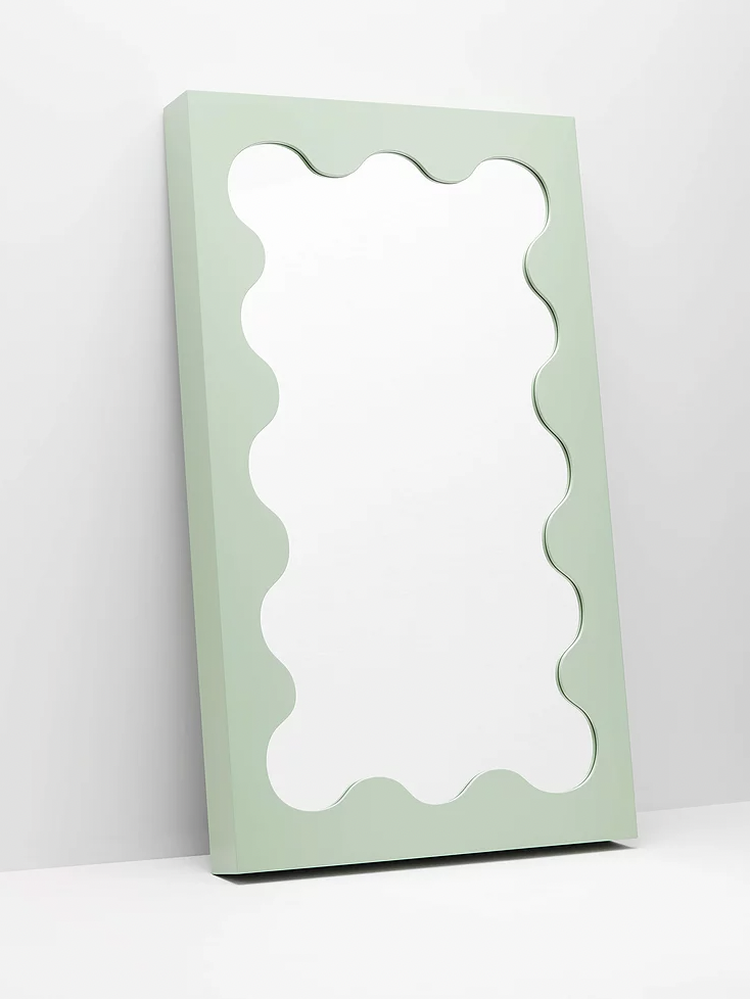 Curvy mirror
Gustaf Westman