Tailoring takes on many forms, from soft suiting to sharp shouldered... This season, however, our trend of choice is checkered
All products featured on Vogue are independently selected by our editors. However, when you buy something through our retail links, we may earn an affiliate commission.
When it comes to workwear there's nothing like a suit. As one of the trends in our October-November issue, we find the garment an essential part of our new office attire, especially in a comfortable over-sized silhouette. Yet while examining this power-piece, we found ourselves drawn to checks, no matter the size or shape. Houndstooth, tartan, or somewhere in-between, we opt for the plaid print this season.
In our editorial 'Look Alive', we chose to highlight Stella McCartney's iteration. A nod to men's suiting, the blue and red houndstooth print allows for a number of colourful or monochromatic pairings, while the black lapel and buttons offer a graphic element to the overall look. Blazer aside, the tailored trouser with bulbous bell-bottoms are destined for a dance-floor destination.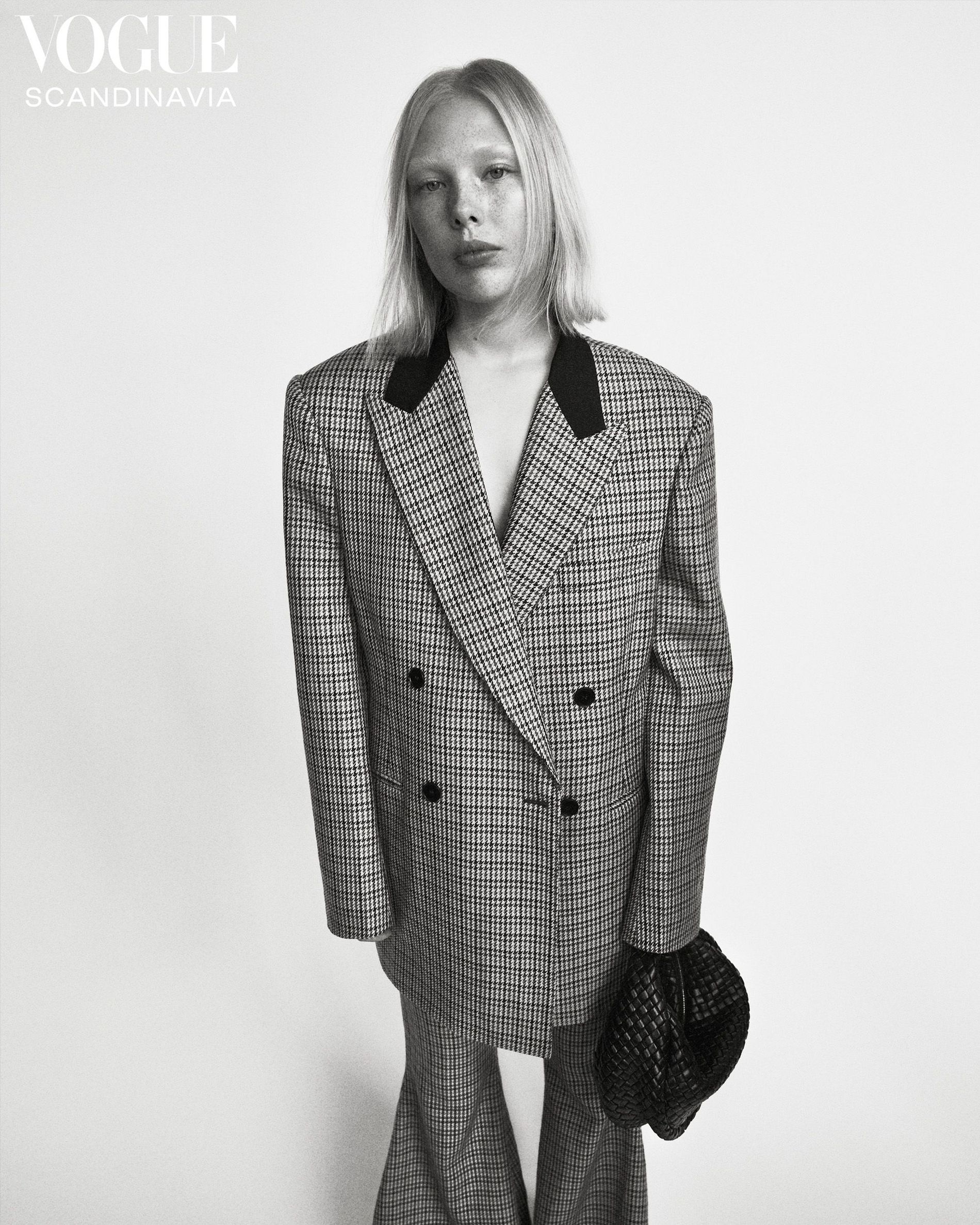 Suit jacket, €1,350, Suit trousers, €695. Both Stella McCartney. Leather handbag, €2,750. Bottega Veneta. Photo: Marcus Ohlsson
Examining the autumn/winter runways, we see an apparent affinity for the check, no matter the silhouette. The pattern was present throughout, whether printed on jackets nipped in at the waist or straight-laced menswear cuts.
At Altuzarra, creative director and founder Joseph Altuzarra opted for dramatic flair in his hourglass silhouette. Wide lapels and sharp yet dropped shoulders were cinched by a single button at the waist, balancing the voluminous long trousers billowing around the model's feet. At Emilia Wickstead, the skirt took centre stage, paired with a classically cut double-breasted blazer and opaque black tights. At Alexandre Vauthier, the buttoned-up sensibility of a blazer was turned on its head as the 1980s inspired silhouette was paired with nothing but a black bra top.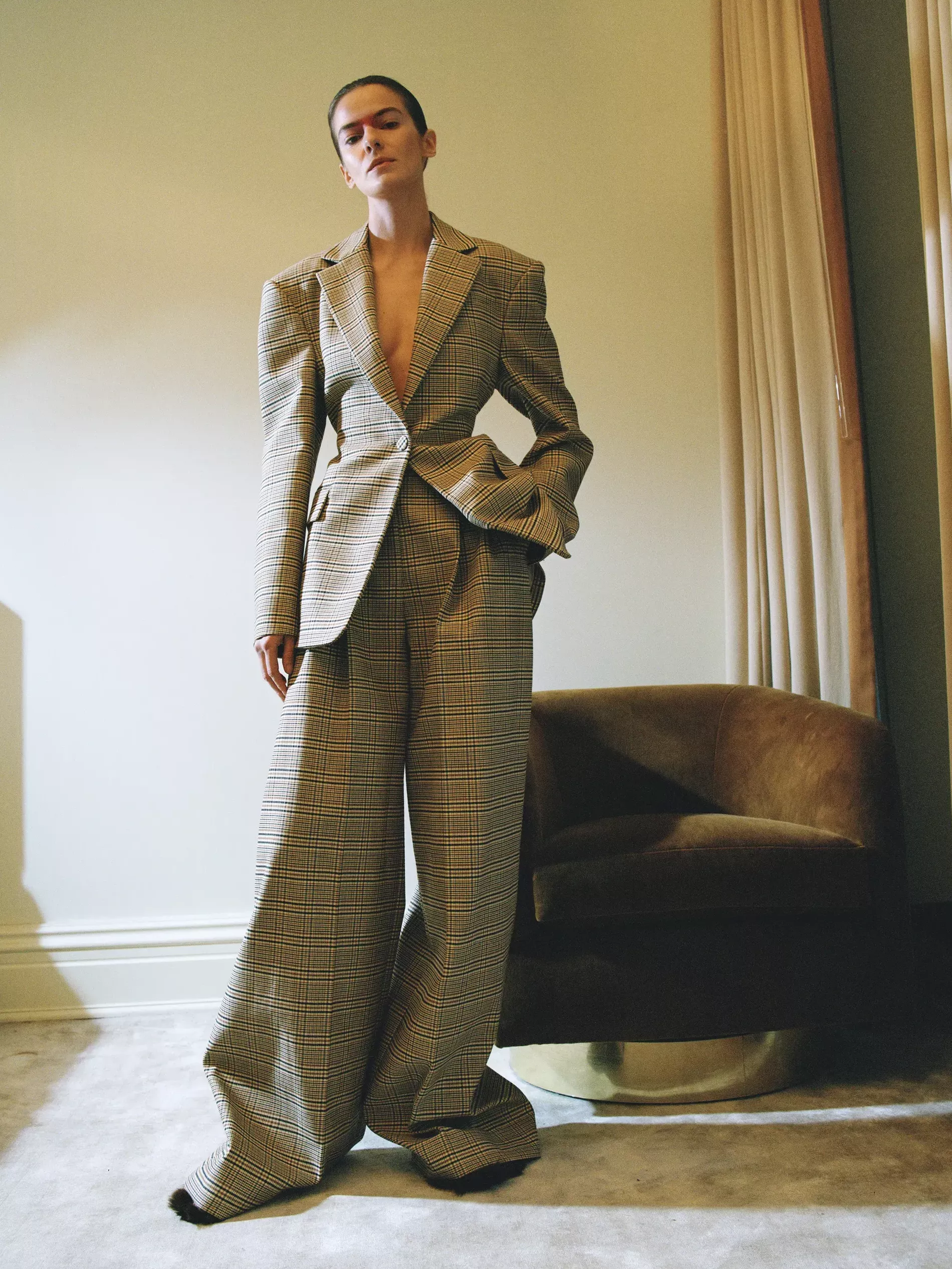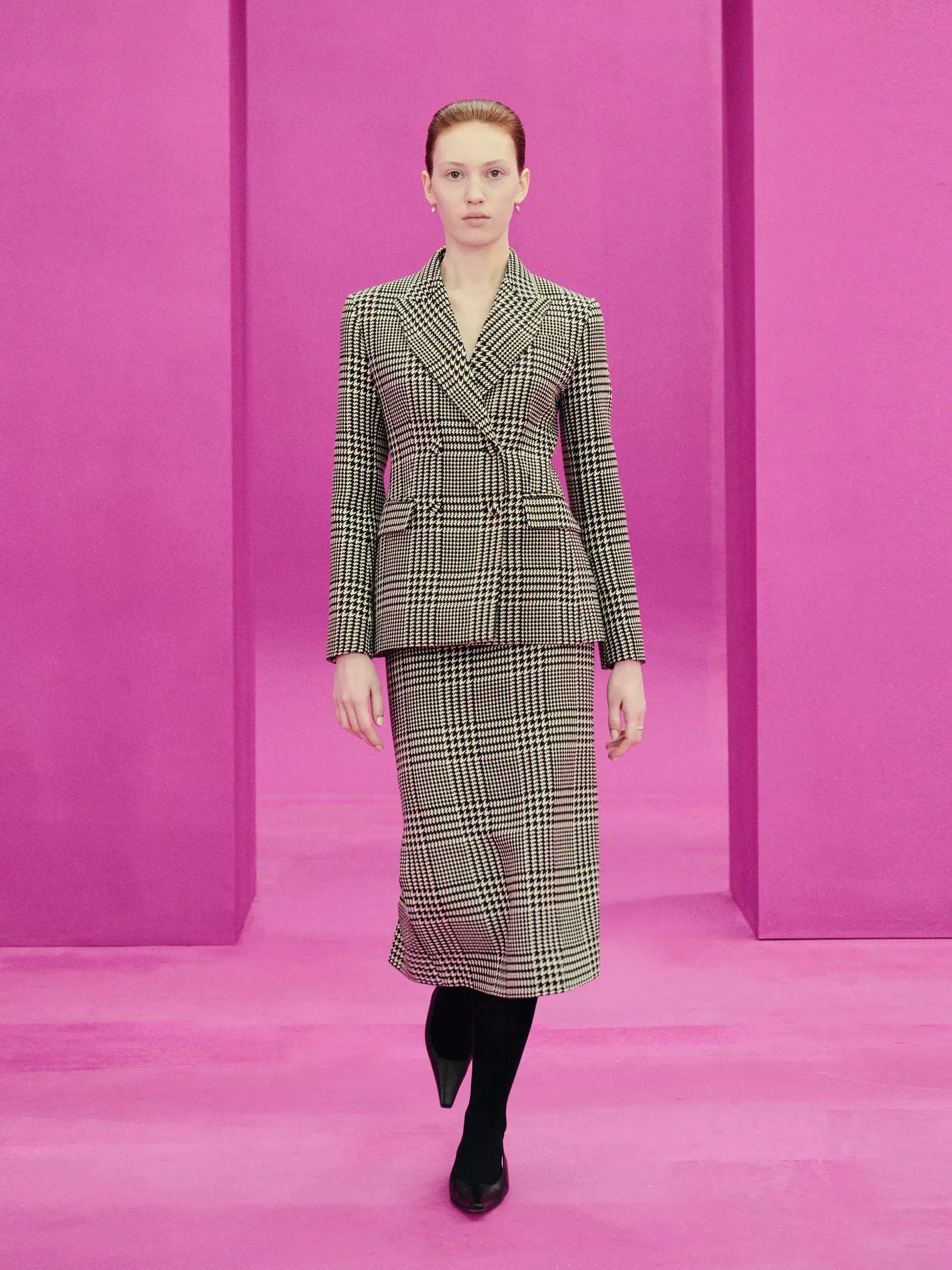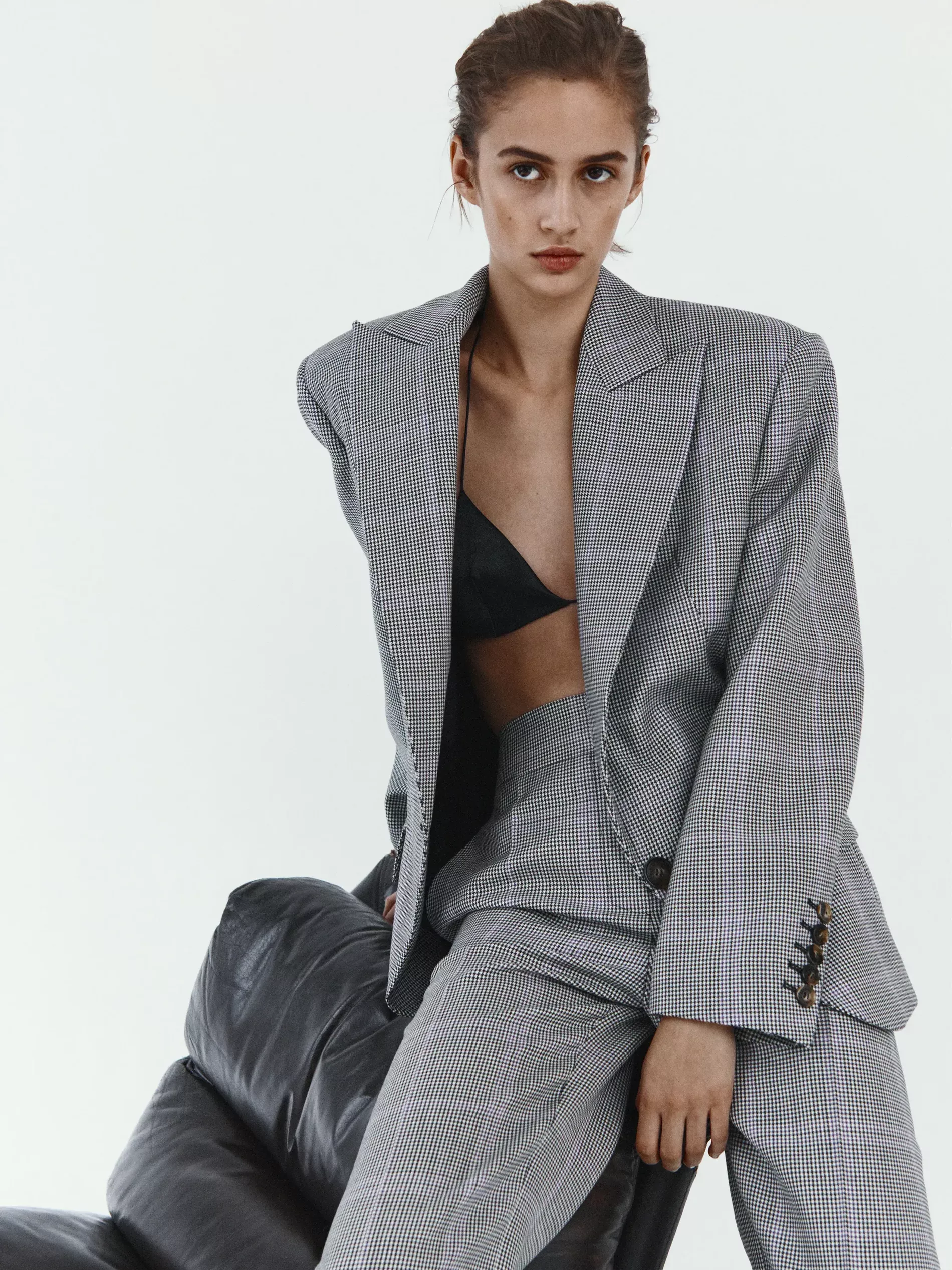 How do I style a checked suit?
A wide-shouldered double-breasted suit easily transitions from day to disco, all in the change of a shoe. Why not tailor your tailoring to suit your plans for the day?
A boyish sneaker works well when taking wide strides in the office or running between meeting. The sporty shoe helps lessen the strictness we often associate with suiting; just how opting for a t-shirt instead of a button-up makes a blazer lean towards street-style rather than stuck-up.
A statement heel slipped on to lengthen the leg, on the other hand, instantly elevates the look. Neon colours is undeniably in, and while these highlighter hues tend to be daunting to style it all comes down to the prints and patterns. Pick a shade in your check and match your accessories to it for cohesive results.
We assure you that these checks are a foolproof investment. Whether worn matchy-matchy for the ultimate statement or separate, you'll gain instant gravitas in a suit.