As we return to the office, there's no need to sacrifice comfort for style
All products featured on Vogue are independently selected by our editors. However, when you buy something through our retail links, we may earn an affiliate commission.
The disparate offerings from the FW21 runways make up a sartorial landscape of highs and lows, from the tiniest miniskirts and flimsiest dresses in lamé and sequins to the unfussy ease of low slung wide-legged jeans. The contrasting clothing options we have at hand is a coping mechanism; a means to decipher the coming post-pandemic era of dressing.
One of the areas most diluted with disarray is office wear. For almost two years, we've traded our dressy casuals for sweats and a nice top, slowly suffering from the ever-growing zoom fatigue. Having worn the same rotation of fuzzy socks, leggings, hoodies, and sweaters, getting dressed for any event more exciting than the virtual after-work drinks has the majority of us dazed and confused. But, fear not, Vogue Scandinavia has scoured the upcoming sartorial season. And the consensus? Comfort is key. Below you will find our guide to the workwear you need in the new normal.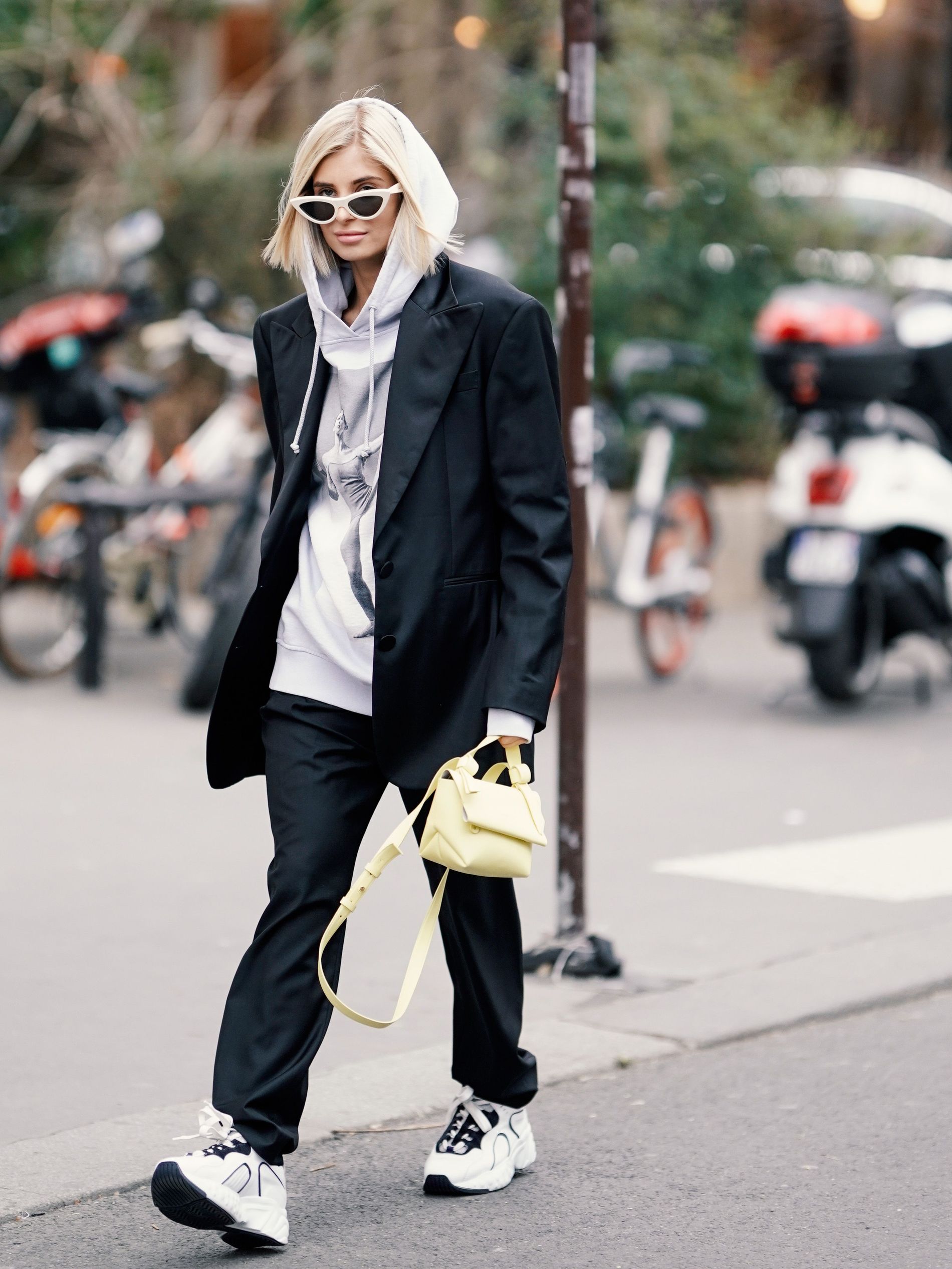 Xenia Adonts on the streets of Paris. Photo: Getty
Suit up
Including suits in an article for workwear is about as groundbreaking as florals for spring, but this season's tailoring takes on a new era of contradictory styling. Instead of wearing full office regalia, we layer our most voluminous suits with our most informal attire. Think slinky sleepwear slips paired with loafers and tweed, a swaddling of sweatshirt underneath a sharp shouldered suit, or perfectly tailored trouser topped off with trainers. It is safe to say that high-low dressing is here to stay.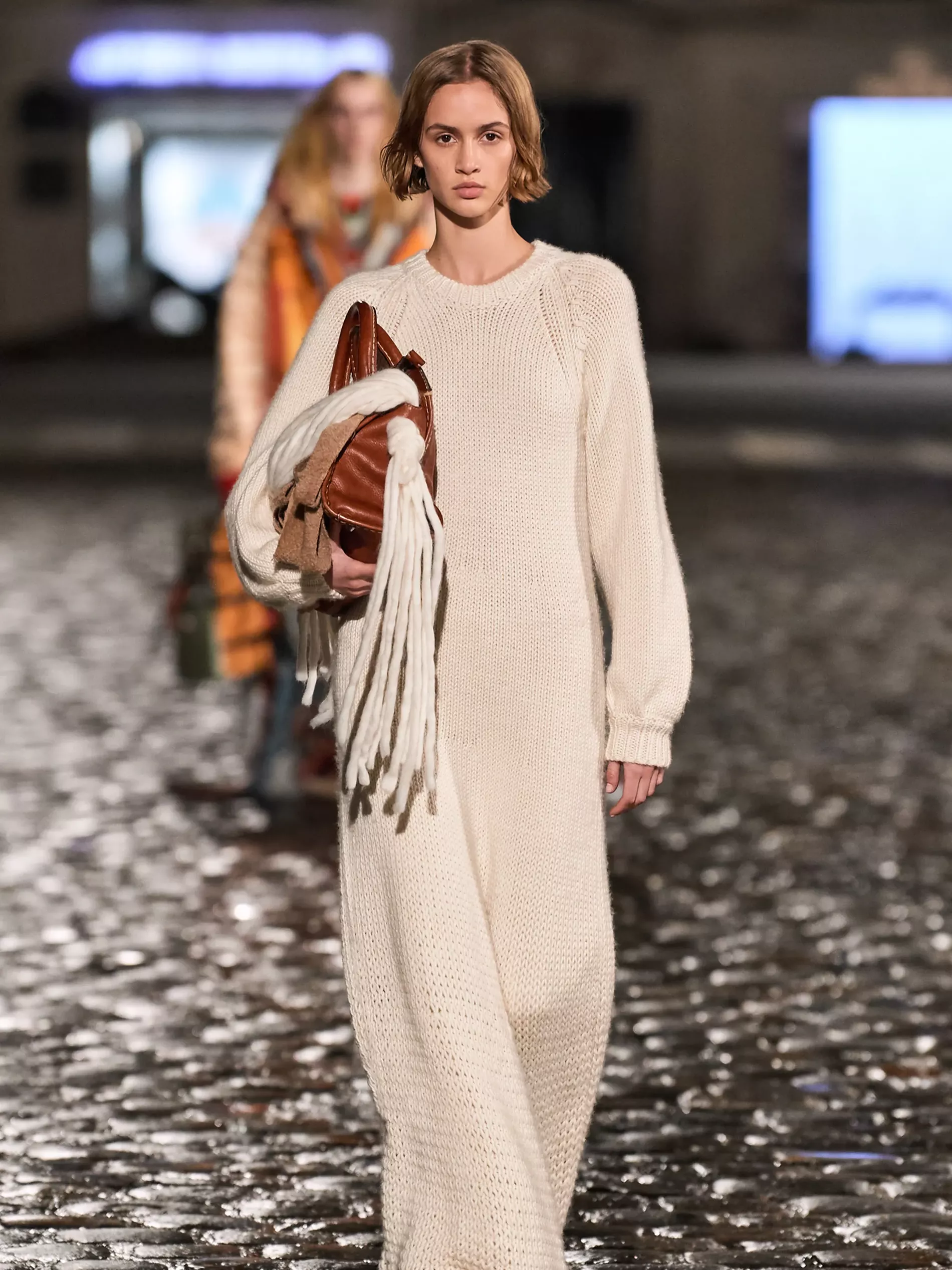 Chloé Autumn / Winter 2021. Photo: Vogue Runway
Total knit
One of the noteworthy trends of the season is top to toe knits. Find comfort in long-sleeved maxi dresses – reminiscent of wearable high-fashion blankets – or two-piece sets easy to mix and match. Top of the look with heavy knee-high leather boots to give the soft material an edge, or throw on a pair of strappy sandals to elevate the casual classic. We promise, wearing a knit cover-all is as evocative of working from the couch as we can get when returning to the office.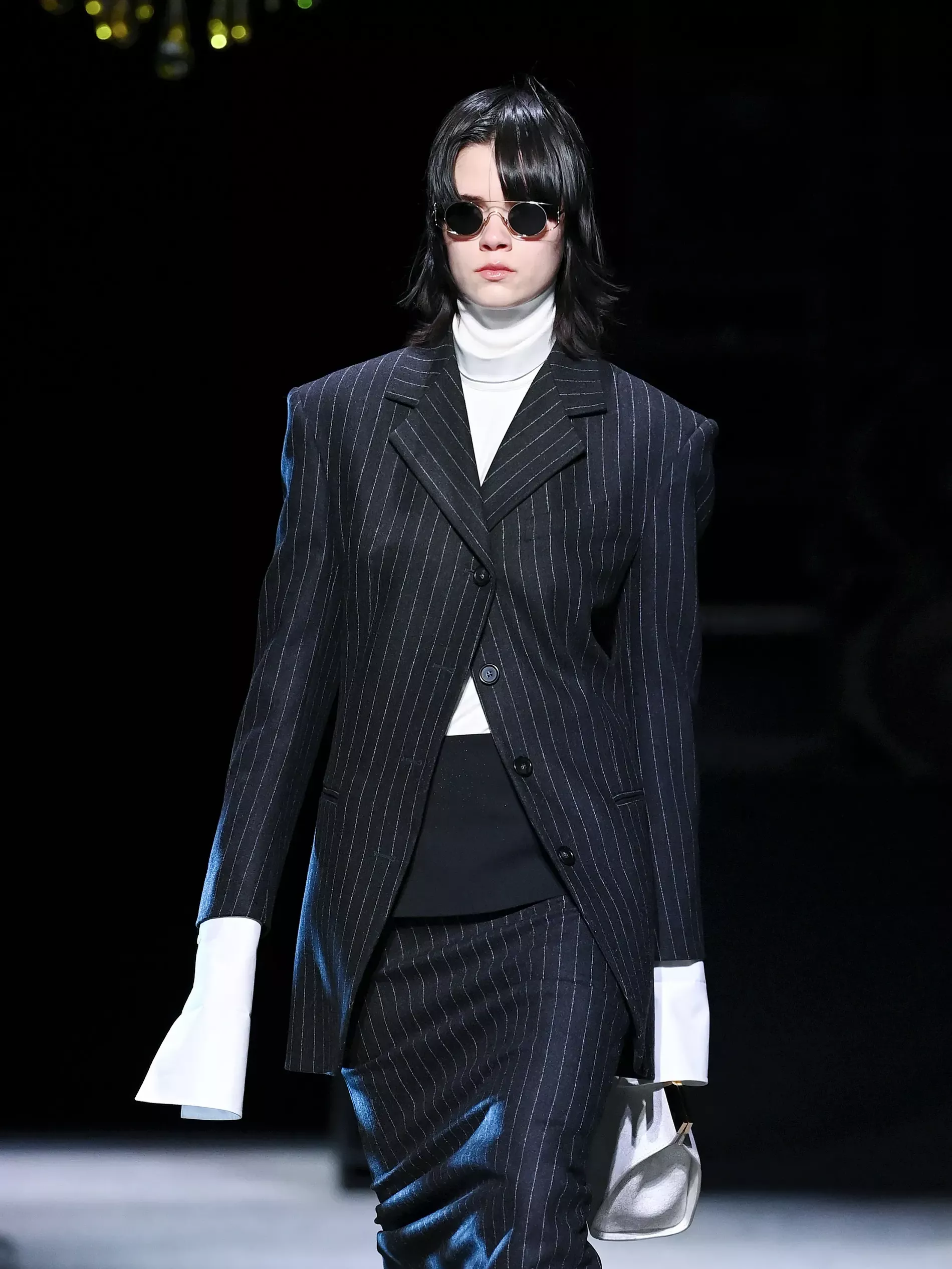 Sportmax Autumn 2021. Photo: Vogue Runway
Long sleeved looks
As we emerge from our cocoons and reenter society, there are some aspects of pandemic dressing we plan to keep in our closets. The comfort of oversized silhouettes – clutching billowing fabrics close to our bodies – is best brandished at the office in the form of spacious shirts with stretched out sleeves. On the runways, Acne studios offered knits extending far beyond fingertips, Fendi saw satin sleeves stretch halfway down the thigh, and at Sportmax, starched cuffs in crisp cotton exploded from suit-sleeves to hide the models' hands.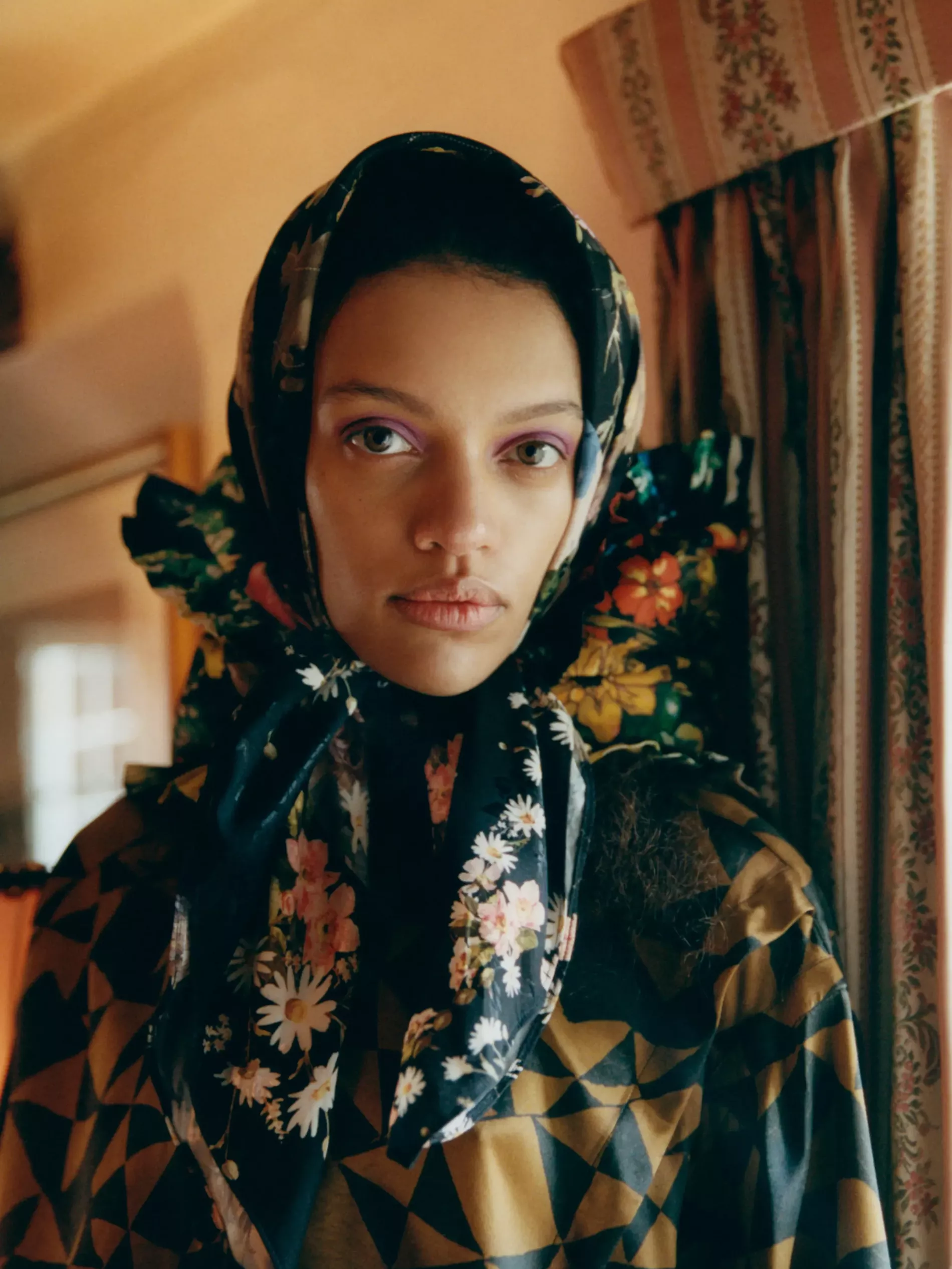 Preen by Thornton Bregazzi Autumn 2021. Photo: Vogue Runway
Hidden roots
A bad Zoom connection and good lighting is a blessing in disguise for those of us who lived our lives through our laptops and fully embraced second-day hair during the pandemic. Unfortunately, our return to the office shines a harsh spotlight on our new habit of a twice-weekly hair washing, which – although great for our follicles – leave our roots looking less than luscious. Enter the pièce de la résistance for the laziest among us; the hair scarf. With equal parts old Hollywood glamour and Gucci-girl cool, this accessory was made for the bad hair days to come.