The answer is yes, but don't expect results overnight
All products featured on Vogue are independently selected by our editors. However, when you buy something through our retail links, we may earn an affiliate commission.
So you've exhausted the best volumising mascaras and you're on the look out for a more long-term and natural solution (aside from eyelash serums) for growth and thickness. Enter castor oil: a safe at-home remedy to take your brows and lashes from spindly to full-bodied.
While it sounds like something you're more likely to pour under the hood of your car than dab on your lashes or brows, castor oil is in fact a vegetable oil pressed from castor beans. As well as being loaded with vitamin E, its high levels of fatty acids are good for feeding short, ragged hairs the essential nutrients and proteins they are craving. Another benefit of castor oil is that is has anti-inflammatory and anti-microbial properties.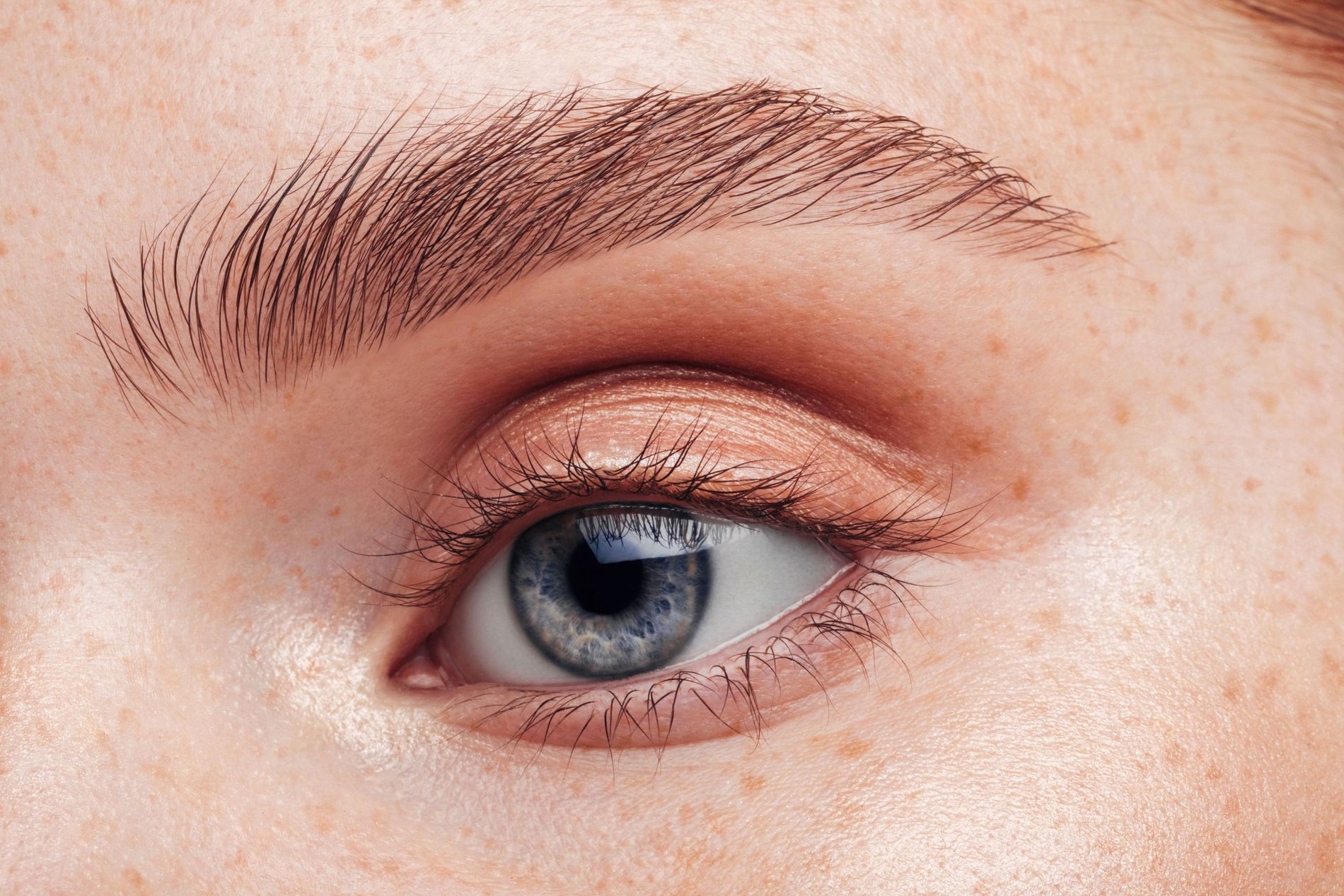 Getty.
Google 'castor oil', and no shortage of anecdotal testimonials praising this gloopy, pale yellow oil for encouraging hair regrowth – be it on the head, lashes or brows – will hit your feed. But does it really work?
It's a hard 'no' when it comes to actually growing your lash and brow hairs to skyscraper lengths. But what castor oil can do is moisturise your eyelashes and brows, which in turn prevents breakage and indirectly leads to healthier growth. "While there are no real scientific studies that prove castor oil helps with hair growth, one proposed benefit is that it provides a better environment for new hair growth," says Jonathan Andrew, Fudge Professional Global Brand Ambassador. "This all comes down to the amino acid ricinoleic acid in castor oil that can boost the condition and moisture of hair – all of which are essential for healthy growth."
We're not exaggerating when we say that caster oil requires a light touch. It's a heavy, borderline greasy oil, so a little goes a long way. The most mess-free and targeted way to apply it is to brush on the castor oil with a spoolie brush every night – as you're putting the oil so close to your eye, you need to proceed with caution. Good quality cold-pressed versions include Fushi Organic Castor Oil and Briogeo B. Well Organic + Cold-Pressed 100% Castor Oil. Or for a ready-made, mascara-like alternative laced in Jamaican Black Castor Oil try Bondi Bost Lash & Brow Serum.
There's just one final caveat: always patch-test a small amount of castor oil on the skin below your ear and wait 24 hours before using it around your eyelid to avoid the risk of irritation.