As temperatures plummet, tailoring your skincare prep and foundation to your skin's new needs is crucial for creating a silky smooth canvas
All products featured on Vogue are independently selected by our editors. However, when you buy something through our retail links, we may earn an affiliate commission.
The best foundation is the one that is invisible to the naked eye. It meshes imperceptibly to the skin without heavy smearing or leaving behind telltale tidemarks. But the right kind of beauty alchemy takes into account changes in the climate, harsh environmental aggressors and how your makeup formulas can huddle together with richer, more hydrating skincare ingredients in the colder months.
With that in mind, we're going to make it easy to prevent foundation that clings to flaky skin and leaves behind an unwanted cakey finish.
You didn't prep your skin first
Winter skin is braced against two extremes: chilly temperatures outside and blasts of hot air indoors. Both are intensely dehydrating so it's more important than ever to use a hyaluronic acid serum or gel that squeezes into the spaces between cells to plump up the skin's surface.
Then think about applying a primer, which is all about creating a smooth surface to work on and keeping your foundation in place all day. Makeup artist Danish-born make-up artist Kirsten Kjaer Weis, who has worked with celebrities including Emma Watson, is a fan of using a few drops of face oil as a primer in the winter months. "A dry oil nourishes the skin and creates a smooth surface for your foundation to glide over," she says. "It also imparts an authentic glow that beams through the foundation."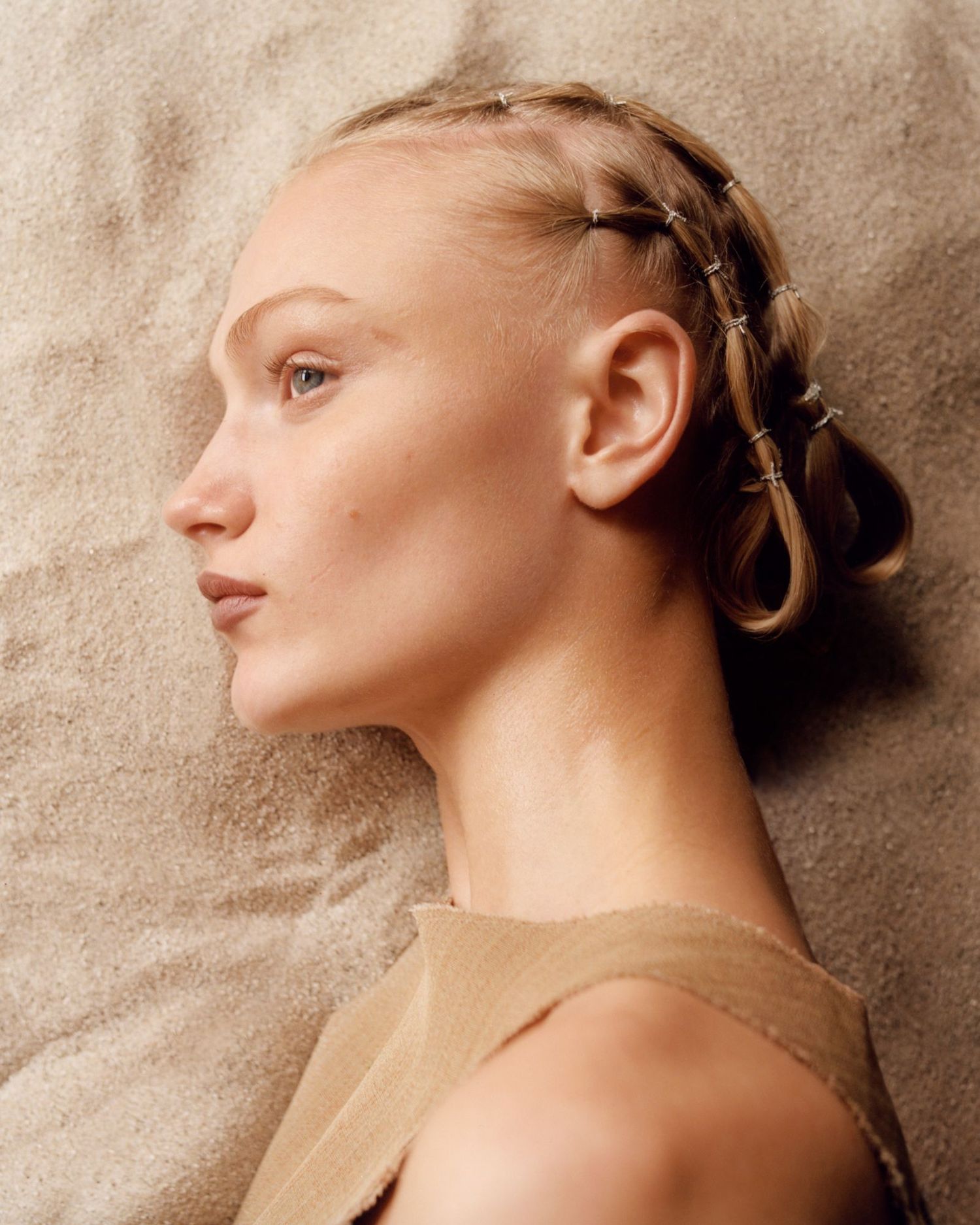 Photo: Benjamin Vnuk
You need to exfoliate
Flakey skin is the main reason foundation pills and creates a patchy finish. It also creates a roadblock to your skincare products penetrating effectively so they settle on the surface of the skin instead, where they mix with your base. Dermatologists agree that exfoliating twice a week safely removes the layer of dead skin and restores a healthy glow.
Mantle's The Ex marries the best of both worlds; it feels slightly gritty but also harnesses fruit enzymes and AHAs acids for a triple-acting exfoliating action.
You're wearing the wrong formula for your skin type
While dry skin benefits from oils in winter, resist the temptation if your skin skews oily or acne prone. Oils are too comedogenic for these skin types and can clog pores. The same goes for your choice of foundation. "Steer clear of formulas that are heavy in oils—once they mix with sebum, they can leave skin looking patchy, shiny and uneven," says Warren Dowdall, Bobbi Brown senior pro artist, who recommends using a water-based foundation such as the brand's Skin Foundation SPF15 year-round.
Thinner, hydrating foundation formulas have the added benefit of not sitting in pores or accentuating the look of flakes
Kirsten Kjaer Weis, makeup artist
Your foundation is too thick
Our wardrobe may lean on thicker layers in the winter months but our foundation texture doesn't have to follow suit. "Thinner, hydrating foundation formulas have the added benefit of not sitting in pores or accentuating the look of flakes," notes Kjaer Weis. Her Invisible Touch Liquid Foundation is enriched with organic chamomile water to soothe irritation, as well as plumping hyaluronic acid, mimosa flower wax.
Similarly, Gucci Westman's new Westman Atelier Vital Skincare Complexion Drops is a serum-like liquid high in vitamins A, C and D to brighten, hydrate and resurface, alongside antioxidant-rich pomegranate extract. Rather than just sit on top of your skin, these daily drops encourage "skin to act younger and look better over time, even when you wash it off," she says. A light dusting of setting powder on the T-Zone takes down any unwanted shine.
---
Foundation's Winter Rescue Team