From the following the Finnish concept of 'Sisu' to embracing daily gratitude rituals, these are the 6 best manifesting books for turning dreams into reality
All products featured on Vogue are independently selected by our editors. However, when you buy something through our retail links, we may earn an affiliate commission.
You may have heard about manifestation, or, as the concept is also known, the 'laws of attraction'. Stemming from the Latin 'manifestare' — which refers to the act of disclosing what is secret, obscure, or unseen — the concept of manifestation is about making your secret desires more visible and turning your dreams into reality.
Interest in the notion has grown rapidly in recent years, and the globally-resonating movement is led by guru-like thought leaders whose words and wisdom are sought out by millions wanting the tools to change their lives in profoundly positive ways.
What is manifesting?
So what is manifestation? In short, the concept stems from the idea that 'your life's what you make it' — and what thoughts you send out, you get back. But there is more to manifestation than simply thinking about good things. Making what you want a reality takes a combination of thoughts, beliefs and real actions.
The notion of manifestation suggests that humans are made of energy, and that we are able to alter our frequency of energy through positive thoughts — particularly by being grateful for what we have. By shifting our focus from what is lacking in our lives to the positive elements for which we are grateful, we lift our own vibrational frequencies, and the universe can then return that positive energy that we are putting out into the world. This frequency lifting is often supported through intentional acts such as visualisation exercises, journaling and creating mood boards, all which form part of the manifestation ethos.
6 books on manifestation to buy now:
As Scandinavians are known for a rather pragmatic and simplified approach to life, it is not surprising that many of the Nordic operators in this space remove the elements that are most susceptible to criticism by sceptics, and keep manifestation as tangible and practical as possible.
Here's a look at some of the global and Scandinavian authors manifesting a name for themselves within this literary space...
'Soul Work' by Josefin Dahlberg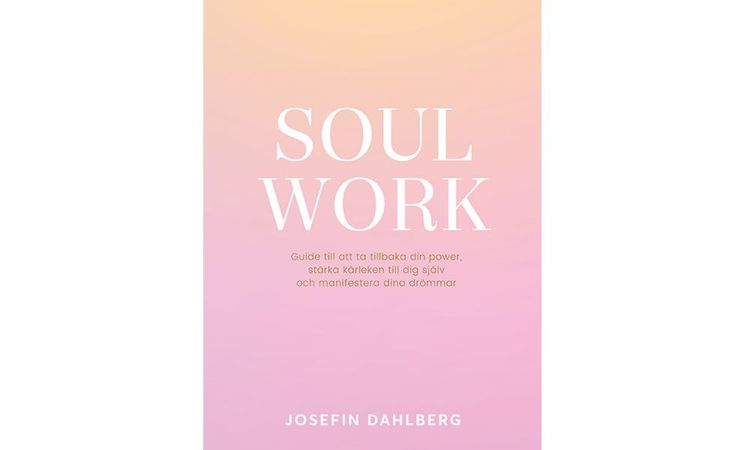 The full title of Josefin Dahlberg's hugely successful Swedish book is a "guide to taking back your power, strengthening your self-love and manifesting your dreams". And in Soul Work, Dahlberg gives us just that: a compass for tuning into oneself, plus the tools for connecting with the dreams we want to manifest.
Based on her own spiritual journey from corporate treadmill-running editor to yoga teacher to spiritual teacher, Dahlberg shares her insights and knowledge in the form of meditation tips, yoga practice and everyday rituals that will help anyone starting their exploration of manifestation.
Having shared her personal struggles in an earlier book about her path to sobriety, Dahlberg's openness about her own very human journey instills a sense of trust in the reader, in large part thanks to her candour, honesty and contagious optimism.
Written in a warm, no-nonsense style, Soul Work encourages us to reassess and never stop dreaming a little bit bigger. A follow-up to Soul Work has also been published, in the form of 50 affirmation cards that echo the teachings of the book.
In addition to her books, Dahlberg offers a full universe of manifestation tools: she is the host of a podcast, Monday Mantra, the teacher of online courses and the owner of her own Stockholm and web-based shop, Oh La Moon, which is a veritable treasure trove of books, crystals and guidance — the ultimate destination for the spiritually curious.
'Manifest: 7 Steps to Living Your Best Life' by Roxie Nafousi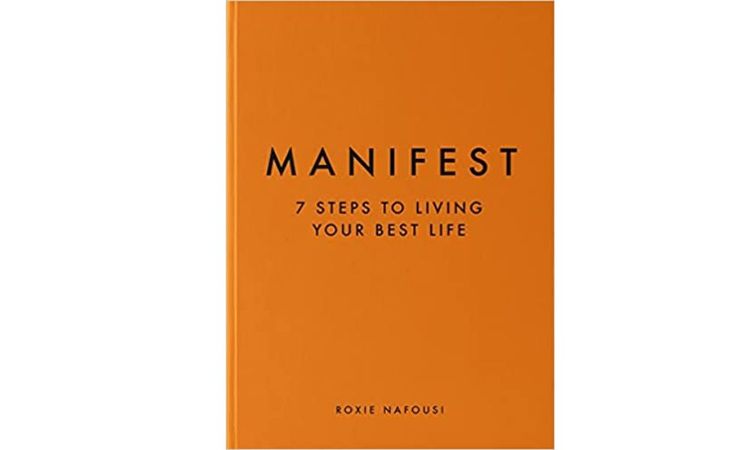 Roxie Nafousi is an emotional health advisor, self development coach, manifestation expert, podcast host and author who has worked with Kourtney Kardashian and Shanina Shaik. Her book, Manifest: 7 Steps to Living Your Best Life, is a veritable treasure trove of self-help, self-love, empowerment and manifesting books all rolled into one and scattered with some of Nafousi's own personal stories.
Also referred to as the 'Queen of Manifesting', Nafousi's expertise on the subject stems from her own intimate knowledge of how manifestation can change one's life for the better. She has been generously open about her own struggles with depression and mental health, sharing how she felt "utterly lost" in a cycle of low self-worth and addiction before discovering Manifestation. An ambassador for the Mental Health Foundation, Nafousi says "I just want to make the world a happier place, one smile at a time". Through her podcast, The Moments That Made Me, she does just that, as the platform provides a space from which she shares insights from inspiring voices about overcoming obstacles and finding wellness.
While her seven-step manifestation guide deserves to be read in full in the book, Nafousi's tips for anyone wishing to get started with manifesting include shifting our focus inward toward self-love, practicing gratitude each day (she recommends journaling), turning feelings of envy into inspiration and daring to step outside of that aptly named comfort zone, where nothing life-changing ever happens.
Nafousi emphasises that manifestation does not simply happen from thoughts alone, rather it is driven from your own feelings of self worth and your subconscious beliefs about what you deserve. Which is why it is crucial to shift out of negative self talk and to abandon habits that are doing us harm. In Nafousi's own words, "To attract the things we want, and to embody the person we want to become, we must first begin to let go. Let go of who we thought we should be; let go of limiting beliefs, fear and self doubt; let go of what no longer serves us, and let go of old behaviours and habits that are not in line with our ideal future."
And when such words of encouragement for true healing and self-love come from someone who has been there, done that and written the book, one thing to never let go of is a deep sense of gratitude for the personal wisdom that Nafousi has chosen to share with the world.
'Gratitude with the Law of Attraction' by Bettina Møller Jensen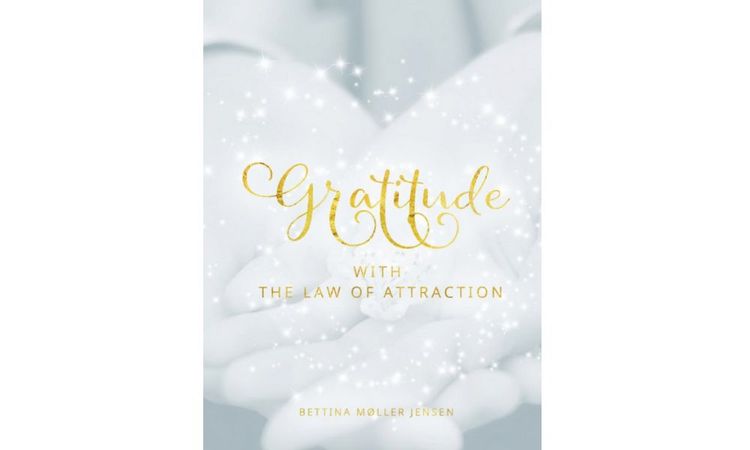 Before becoming "The Danish Law of Attraction Queen", Bettina Møller Jensen worked in the financial sector, so it's no surprise that her style of sharing manifestation wisdom is at times almost mathematical in its step-by-step approach.
Firmly rooted in the belief that a daily recognition of gratitude has a positive effect on us all, Jensen aims to help us master the science of deliberate attraction by being aware of that which we already have to be thankful for. She reaffirms the principle that any change or transformation must start from within, and acknowledges that shifting habits requires determination and consistency. To help that along, she provides readers with templates that make building new practices as easy as possible.
While other books of Jensen's such as How To Change Your Vibration In 100 Days: A Workbook for Getting Results With The Law of Attraction, are in the original Danish, thanks to Jensen also being a translator, Gratitude With The Law Of Attraction is available in English. Centering around the premise that a grateful heart acts as magnet for miracles, and including over 100 inspirational 'law of attraction' quotes to apply in daily life, the book will have you adopting an attitude of gratitude before you even complete the book.
'Sisu: The Finnish Art of Courage' by Joanna Nylund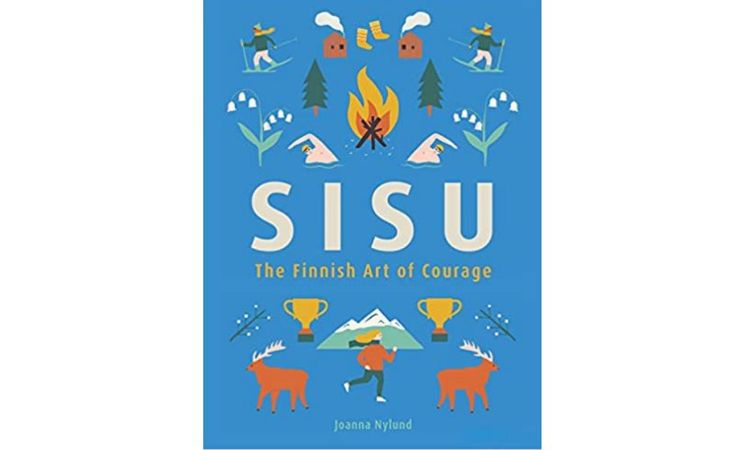 Sisu is a uniquely Finnish concept that, truthfully, is impossible to interpret adequately in any other language. The word roughly translates as strength of will, determination, perseverance and an ability to maintain a level of rational courage in the face of adversity. In other words, a quality you might want to manifest a bit more of into your life, no matter your nationality.
Finland was named the happiest place in the world for the fourth year in a row in the 2021 annual World Happiness Report — rather impressive for a nation that experiences harsh winters, isolation and has a very real history of tough times. So it's no wonder that there should be interest in acquiring some tips from Finland to manifest a life of health and happiness.
Taking parallels from the manifestation world into a typically practical Finnish manner, Joanna Nylund provides instructions and guidance for anyone who wants to give themselves the gift of a more solutions-oriented mindset and a different view of the things that are beyond our control.
Nylund uncovers the ways in which anyone can dig deep into the core of their being to find the tools they already possess to live a life of intention and integrity, and to start making courageous decisions. By advocating for taking on new challenges, embracing change and replacing negative thinking with positivity, this is a very Finnish take on how to manifest your goals — and not only survive, but thrive, in the life you create for yourself.
'The Gratitude Diary: A Simple and Powerful Method for a Happier Life' by Sanna Sporrong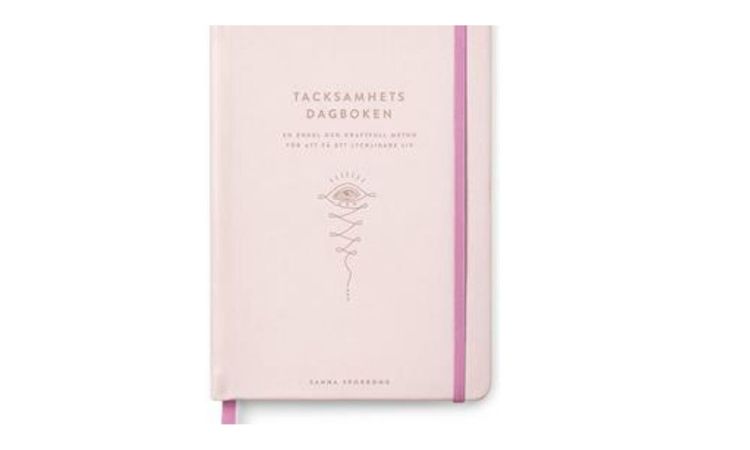 While the author named on the cover of this book is Sanna Sporrong, upon completion, the real author of the book will be you. Created in the form of a to-be-completed diary, this is perhaps the most hands-on of all the manifestation books, as it requires direct input from the reader.
Book designer and author Sporrong says that her passion lies in supporting people to become stronger versions of themselves and help them lead happier lives. Luckily for us, she has turned that passion into a very tangible set of calendars and diaries within the personal development space, ones with titles such as Plan For Your Dreams - A Year of Possibilities.
The Gratitude Diary is born of ongoing research that shows the benefits of writing in a gratitude journal each day. These benefits include better sleep, reduced stress, greater self-awareness and more insight into what you want and need in your life. All of which, in turn, lead to better everyday choices. By providing a place to jot down one's gratitude thoughts, the diary delivers a very doable way of changing one's life through just a few minutes of writing each day.
A simple and accessible way to begin inviting gratitude into our lives and start manifesting our dreams, the book is a clear reminder that happiness does not bring gratitude, rather the opposite: gratitude is the starting point from which we can achieve real and abundant happiness.
'Super Attractor' by Gabrielle Bernstein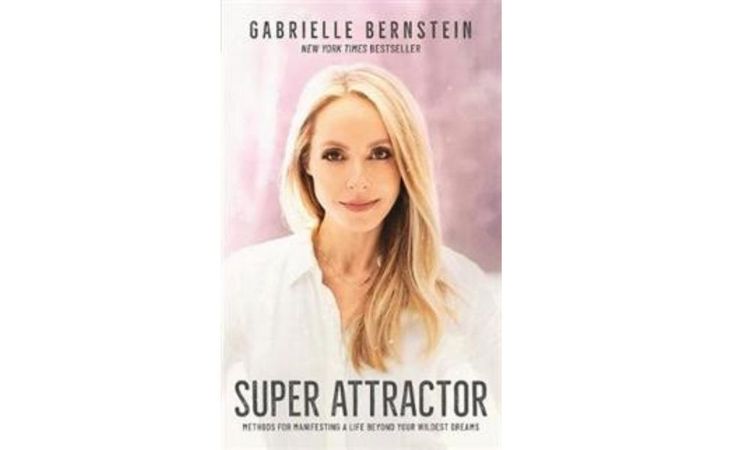 The subtitle of Super Attractor is Methods for Manifesting a Life Beyond Your Wildest Dreams and in this, her seventh book that came out in 2019, Gabrilelle Bernstein delivers tips for creating radical change and living in alignment with the universe.
A self-professed "Spirit Junkie", Bernstein combines straight-talking, inward-turning rhetoric to create her unique style of spiritual and personal guidance that has been warmly received for almost 20 years.
As someone whose name has appeared on the New York Times Bestseller list as many times as she has written books, one might think that the author of other manifestation powerhouses such as The Universe Has Got Your Back and May Cause Miracles has mastered a formula. Each book, however, offers new insights and wisdom - and guidance for living a life that aligns with one's true purpose.
Bernstein herself calls Super Attractor a manifesto "for marrying your spiritual life with your day-to-day experience" and says that the book will, most importantly, "make you feel good. And when you feel good, you'll give off a presence of joy that can elevate everyone around you." With a contagious force like that pulling you in, it's safe to say that you will be super attracted to this book.