Every month Vogue Scandinavia's editors put beauty products to the test, trialling new releases and trusted old staples in a bid to find our Vogue-approved favourites. This time we're putting a spotlight on body scrubs as we transition our shower routines into summer, buffing away any remnants of winter
All products featured on Vogue are independently selected by our editors. However, when you buy something through our retail links, we may earn an affiliate commission.
The best body scrubs to buy in 2023:
Moroccan oil
Moroccan oil body polish scrub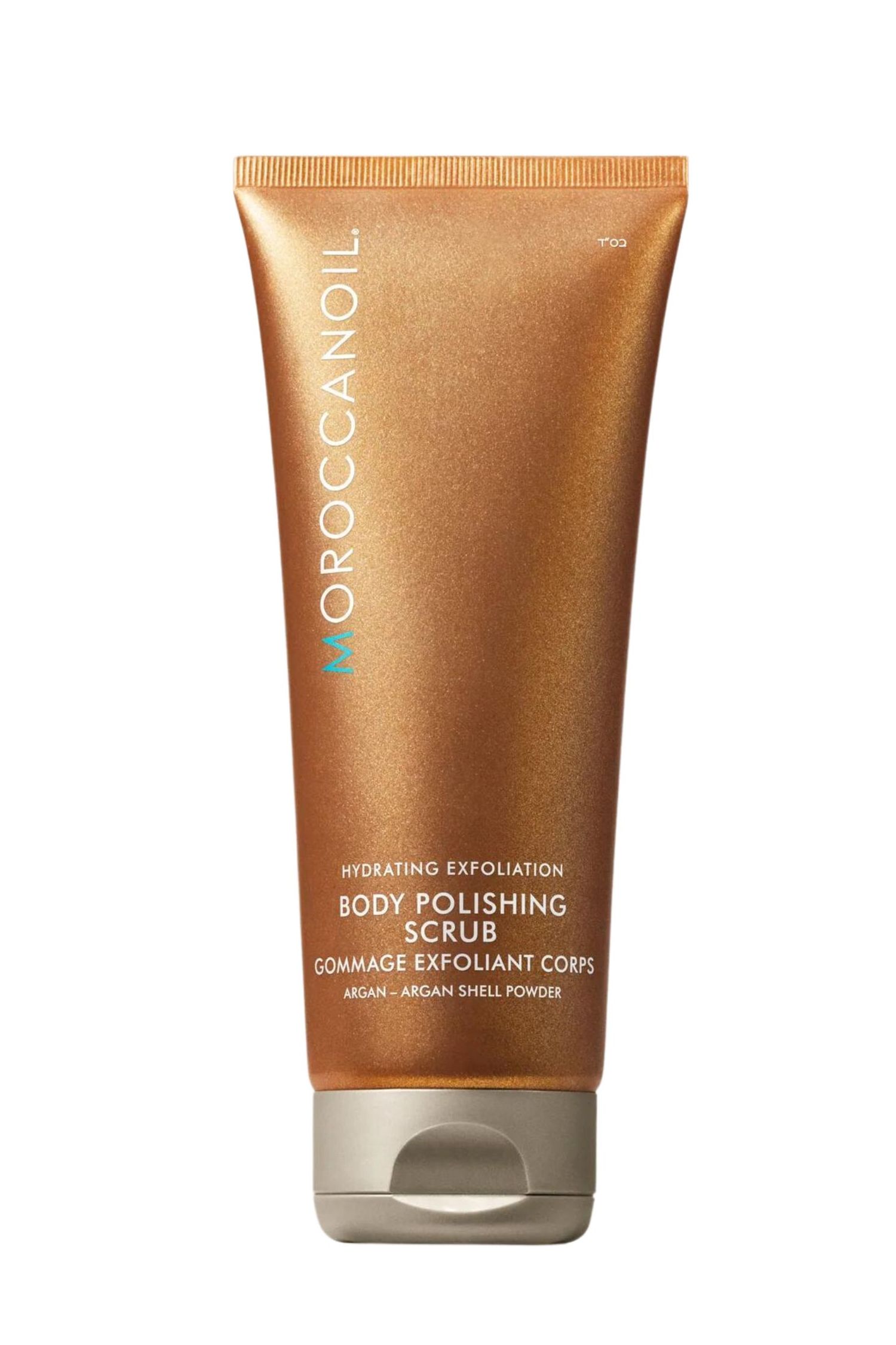 Body Polish Scrub by Moroccan Oil
"The added avocado and rape seed oil ensured that the scrub moisturised my skin, leaving it feeling ultra-soft and supple", exclaimed one of our editors within the product testing panel. Along with leaving the skin soft from its unique blend of oils, its bead properties also gently exfoliate: "The tiny grains of all-natural pumice helped to cleanse off any dead skin and rough patches." Effectively, this scrub delivers pleasant exfoliation and moisture all at once.
Despite the Moroccan oil scrub having a milky appearance which another editor described as being "a little disconcerting at first," this feature later proved to be "novel" and kinder to the skin barrier, according to the panellists.
What we like about the product:
Gentle, feels soft on the skin
Nice smell which feels reminiscent to beach climates
Hydrating, all-in-one scrub
Simple to use
What we dislike about the product:
Smell could be perceived as slightly artificial
The milky white appearance is unusual
Molton Brown
Orange & bergamot radiant body polisher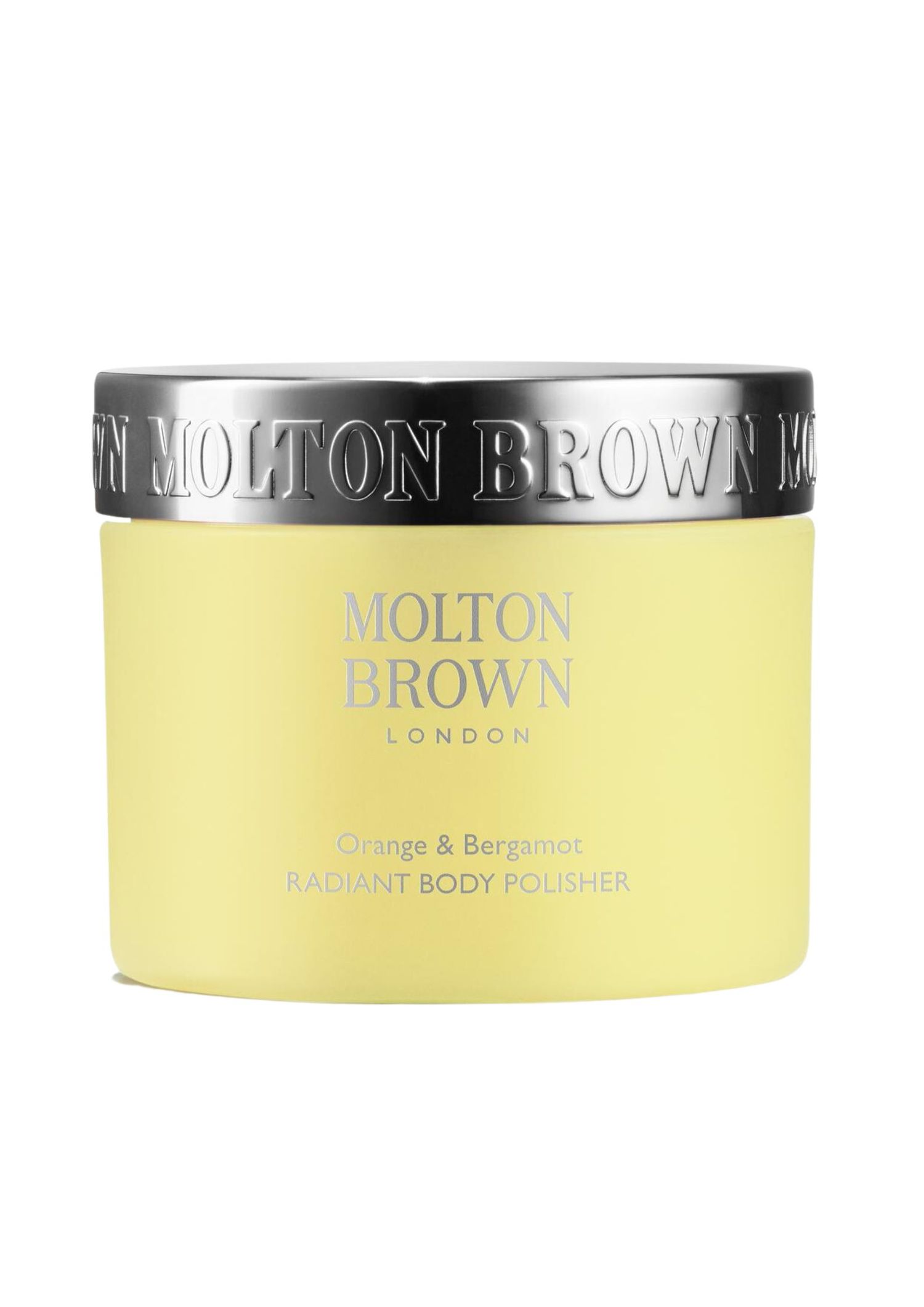 Orange & Bergamot Radiant Body Polisher by Molton Brown
A go-to classic for many of our panellists, this subtly citrus-scented scrub is ideal for those that demand only the best aromas from products on their bathroom shelves. "The scrub was beautifully scented with orange, bergamot and musk, a mix of my forever favourite scents," one editor enthused whilst giving a glowing review. "After massaging it onto my skin, I felt completely relaxed, zen, and ready to be whisked away on a Mediterranean escape."
Another editor said: "It smelled like a good perfume." This association was further strengthened by the team's rave review of the "luxurious packaging." This is a safe bet for an opulent scrub that leaves your skin smooth and smelling good.
What we like about the product:
Smells luxurious
Liked the texture, feels like polish for the body
A little product goes a long way
Nice packaging
Bead size
Helped buff away dry patches
What we dislike about the product:
Left skin feeling a bit dry
Not suited to those who prefer scentless beauty
Kyle cosmetics
Kylie cosmetics body scrub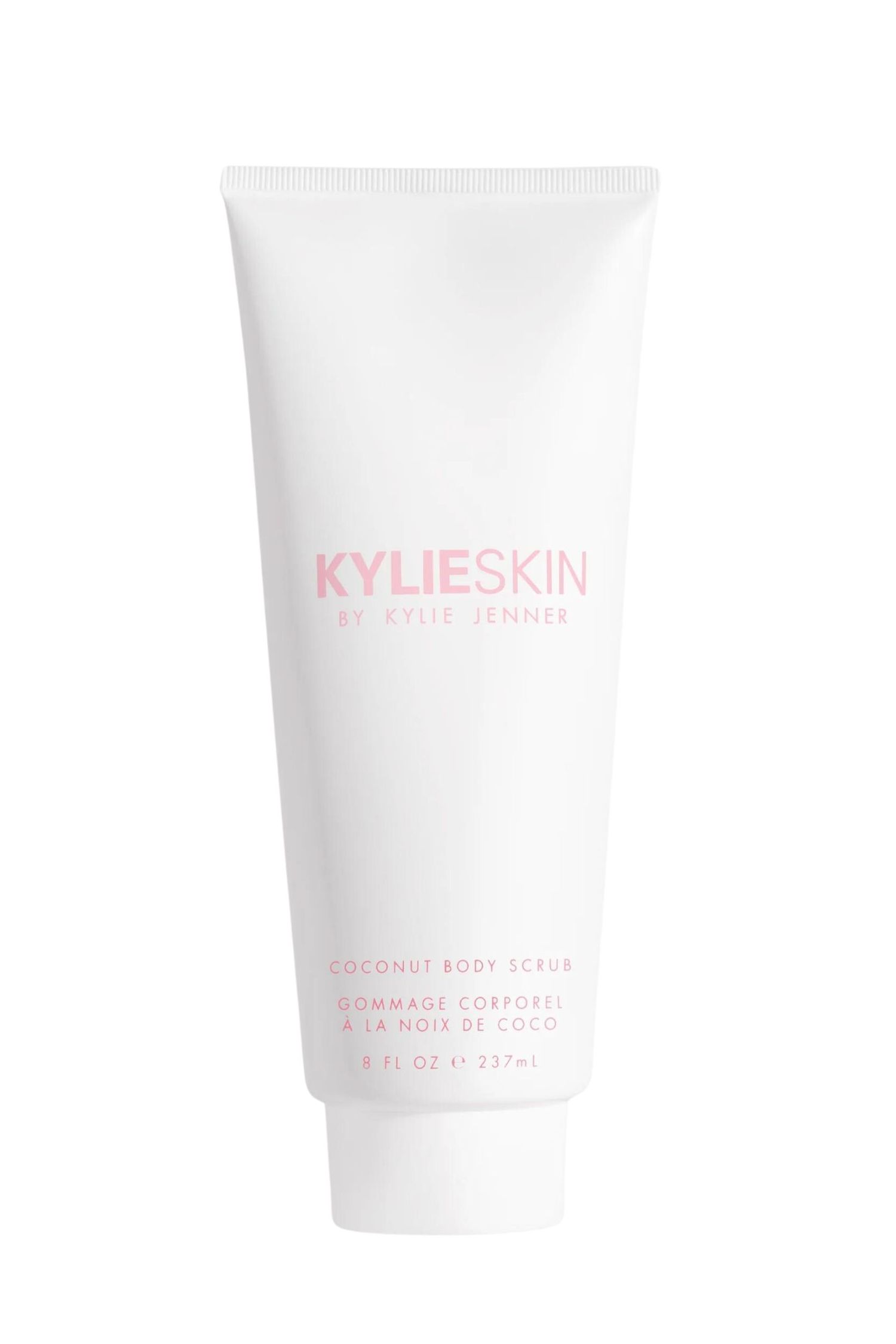 Body scrub by Kylie Cosmetics
Despite many of us possessing a hint of scepticism for influencer beauty brands, this Kylie Cosmetics scrub did not underwhelm nor disappoint - that is, if you can handle a scrub with a potent smell. Although one editor reviewed "it left my skin baby soft" and described it as "being very easy to use," she felt the scent was too sweet, which made the product "feel cheap."
Raising a similar complaint, another editor exclaimed that she "loved the texture," stating "it was both nourishing and hydrating," but the "sweet smell was too chemical" for her preferences. If you wish to banish dry skin and are impartial to a sweet scent, this scrub will work for you.
What we like about the product:
Great for deep scrubbing
Smells too sweet
Good texture, oily nourishing and hydrating
"Baby Soft skin!"
Gets rid of all dirt and dead skin
What we dislike about the product:
Overly sweet smelling
Strong scent
Bondi sands
Coconut & sea salt body scrub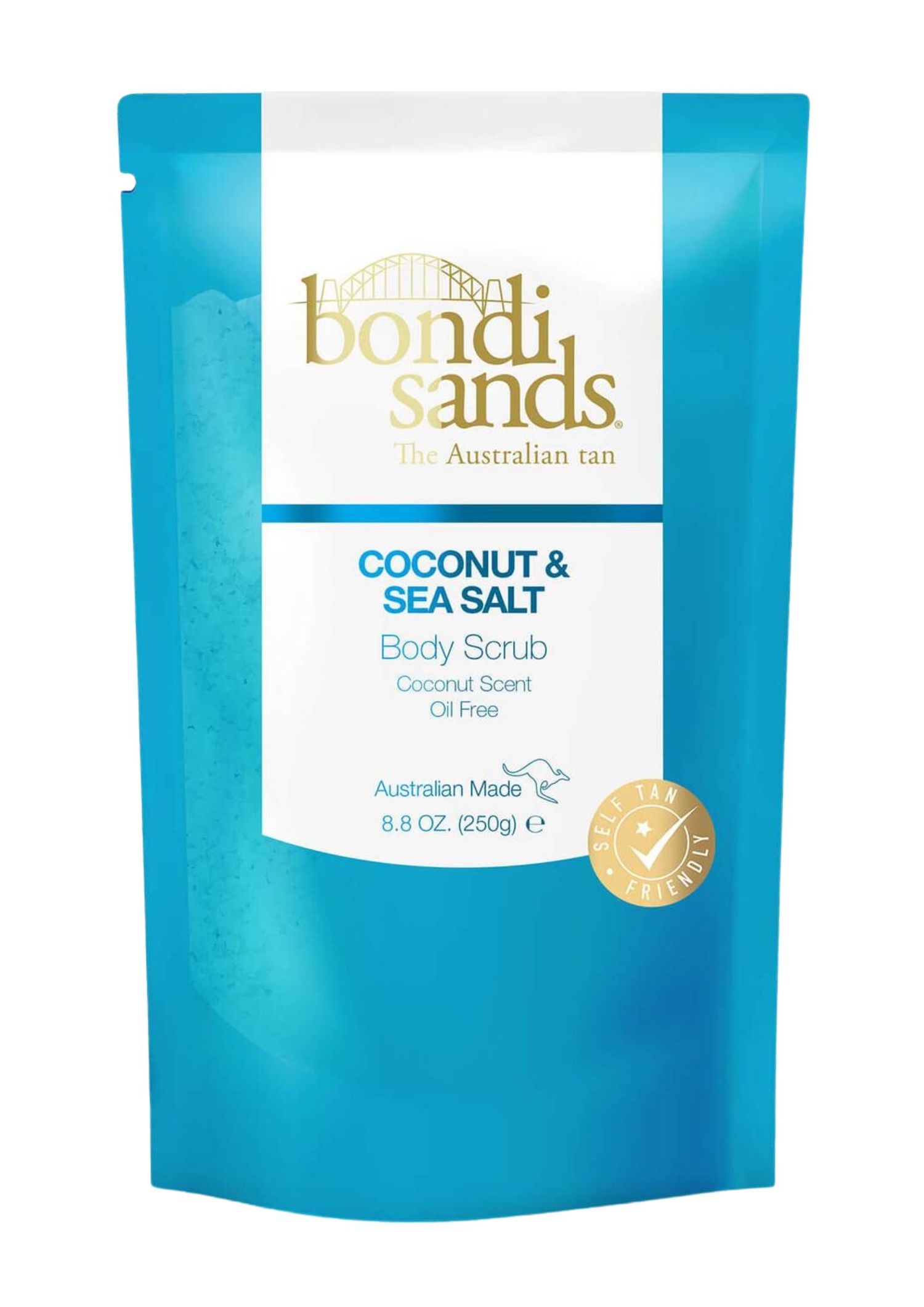 Coconut & sea salt body scrub by Bondi Sands
A brand synonymous with sun, sea, sand and the lifestyle that goes with it, Bondi Sands' inclusion within our tried and tested series seemed a no-brainer. With one editor ranking it an almost perfect 9.5/10, the tropical coconut and sea salt-infused scrub was a firm favourite, with many testers expressing their adoration for the "divine coconut smell."
Despite the pitfall of "the packaging not being as easy to use as a tube or pot," the team rejoiced over it capturing "that truly baby-soft feeling that you have post-shower after a visit to the beach." So, if you wish to emulate that lit-from-within holiday radiance, this Australian scrub is a summer routine must-have.
What we like about the product:
Baby soft skin
Pleasant smell
Immediate noticeable effect
What we dislike about the product:
Packaging not as practical as other scrubs
Sand consistency feels a little unpleasant at first - like you've accidentally brought it back in your beach towel.
Neostrata
Neostrata resurface lotion plus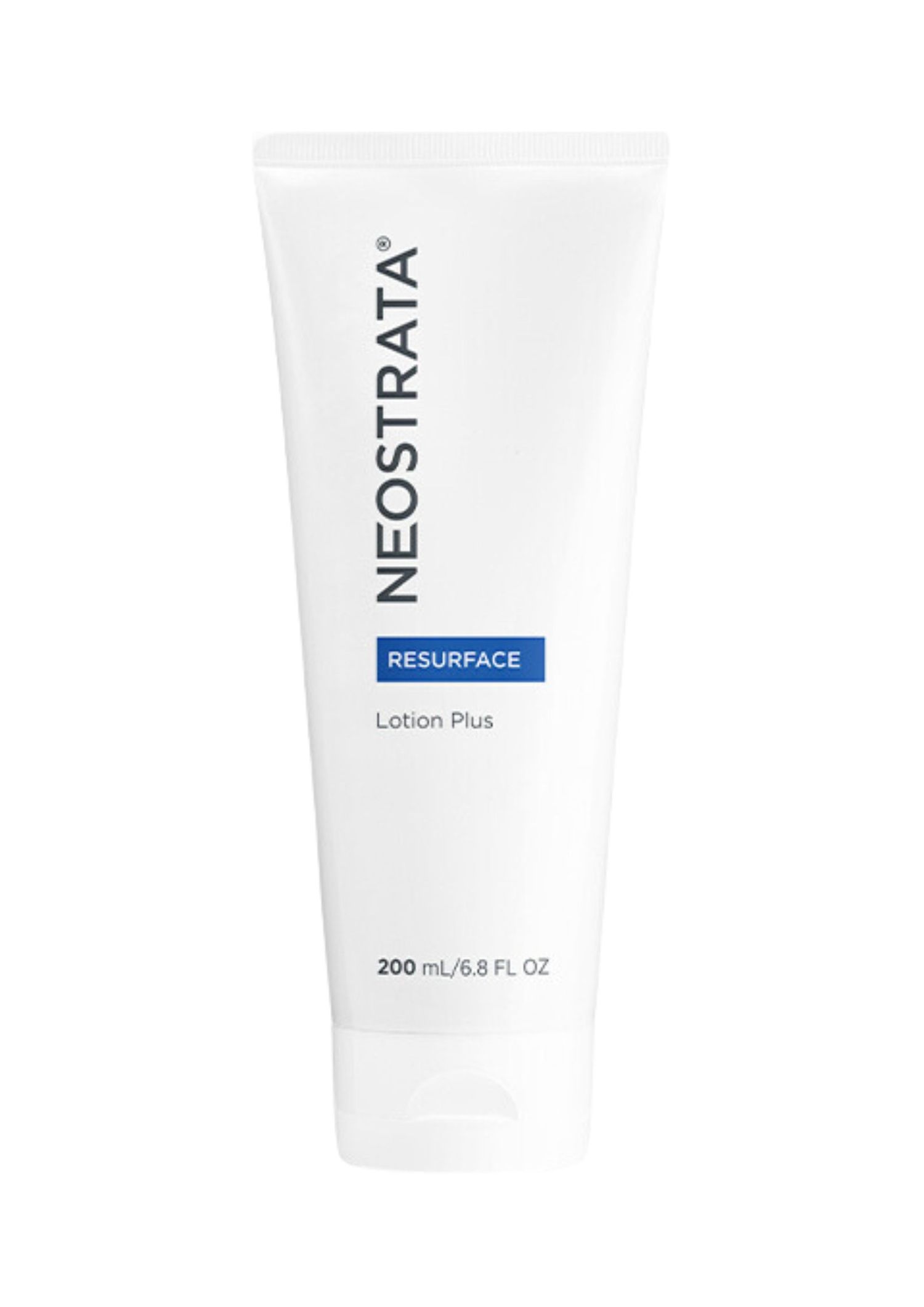 Resurface lotion plus by Neostrata
When asked to summarise its properties, one panellist described the consistency of Neostrata's body scrub as "white, light and milky without a prominent scent," suggesting a welcome change from the other heavily scented formulas. Another contrasting feature of this resurfacing wonder was its packaging, described as "a big bottle with a nice, straightforward and clean look."
One panellist said of the scrub's long benefits: "It makes my skin super-soft, and having used the product for a couple weeks, my skin feels clean and glowing." But perhaps a word of caution to those with sensitive skin – one reviewer reported "it created a light stinging sensation from the active ingredients," but nevertheless shared this was short-lasting and left the "skin with lustre and an even skin tone."
What we like about the product:
Nice consistency
Minimalistic packaging
Very subtle scent
What we dislike about the product:
Initial stinging sensation
Effects were not as noticeable as one would hope
Packaging didn't feel very sustainable
Mantle
The Hot Ex Warming pre-shower body exfoliator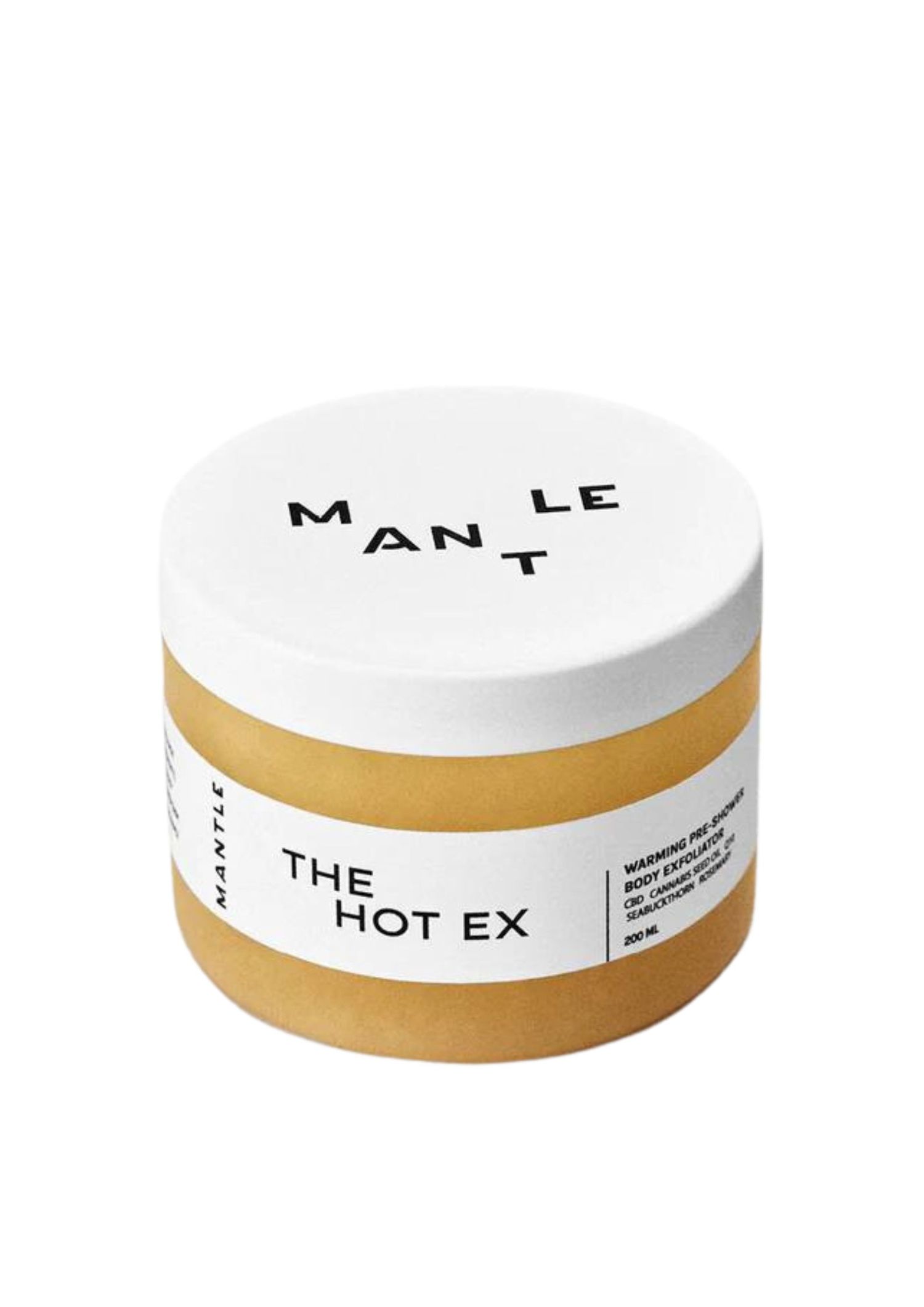 The Hot Ex by Mantle
If the product name doesn't act as enough of an incentive, our gleaming editor reviews might just sway you to purchase this Mantle scrub. Made from natural ingredients and packed with CBD and rosemary extracts, our editors felt it exuded "a spa-type vibe."
After her first use, one editor questioned the product's claims of providing rich nourishment and full body radiance: "The first time, I didn't feel that much different from before." On her second go-around (applied after a visit to the sauna), she experienced "a distinctive but well-received tingling feeling," contributing to a satiny end result.
What we like about the product:
Skin felt super soft after multiple days of using
Tackled dry and dull skin from winter
Tingling sensation that gave results
Would use again due to its efficacy
What we dislike about the product:
Left the skin feeling dry at first
Minimal difference initially
Larger amounts of product needed.
What is Tried & Tested?
Each month Vogue Scandinavia's in-house team of beauty testers try a new product category, putting old favourites and new formulas to the test. Each product is tested by at least three Vogue Scandinavia employees, helping us form unbiased and informed opinions on each participant with an accumulative score of at least 7/10.
Using a standardised testing template designed to focus on what our readers really want to know, our panel helps deliver valuable insights you can't find anywhere else. Occasionally, beauty brands or PR agencies will send us samples for coverage consideration, but our thoughts and opinions are always our own.
In short, these are product recommendations you can trust.