The brighter the better has been the motto on the streets of the Danish capital. Luckily, photographer Maria Rogersdotter's lens is there to catch the piping hot hue of the moment
Although the weather in Copenhagen has been on the bleaker side, the Copenhagen Fashion Week style set have been sure to brighten the murky days with their dopamine dressing. One shade in particular has stood out – Barbie pink. Whether donned head-to-toe or as a pop of colour to elevate an ensemble, we've spotted the power colour on the streets this season en masse (let's also not forget the hot pink vintage Chanel puffer coat Rihanna wore when she announced her pregnancy on Monday).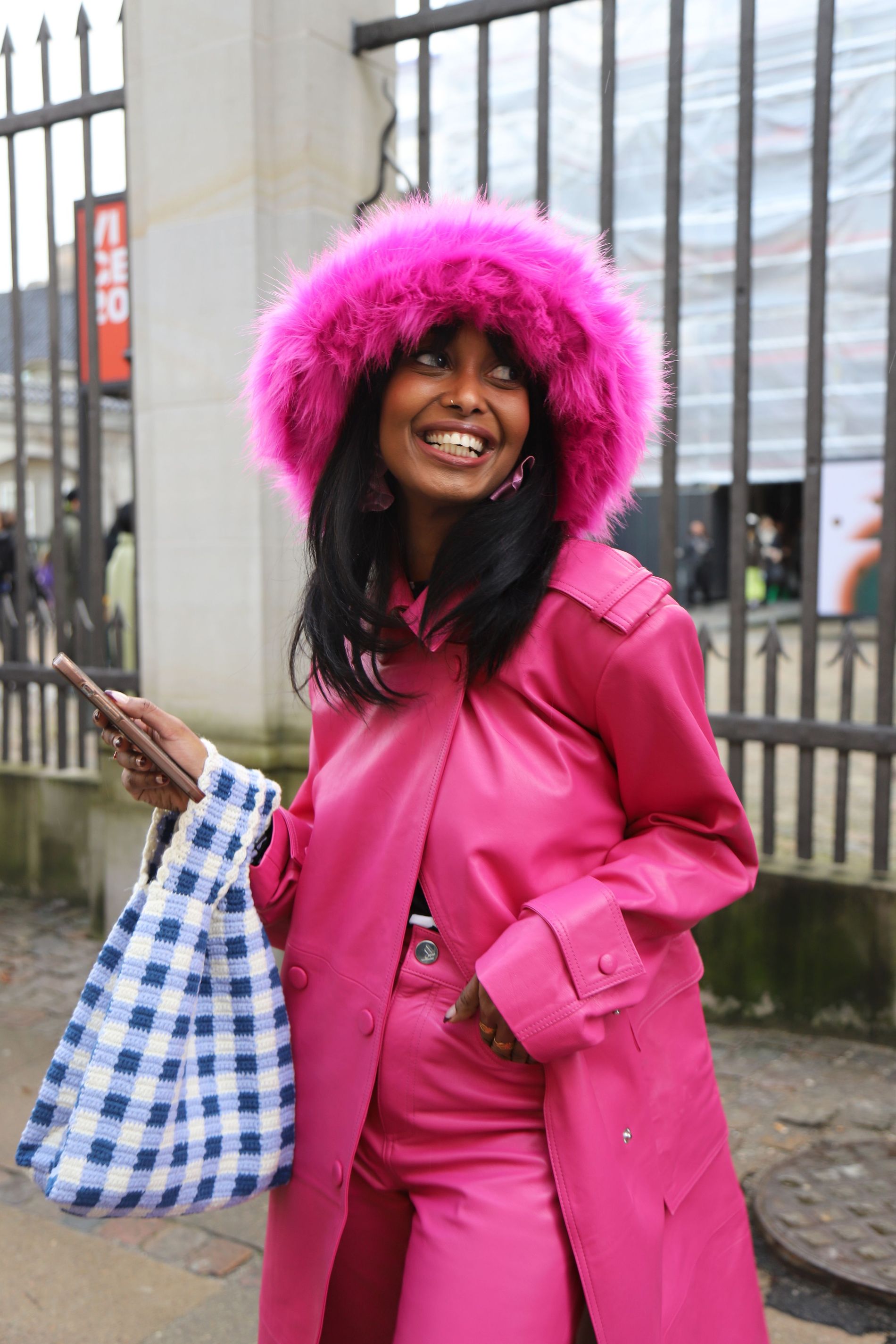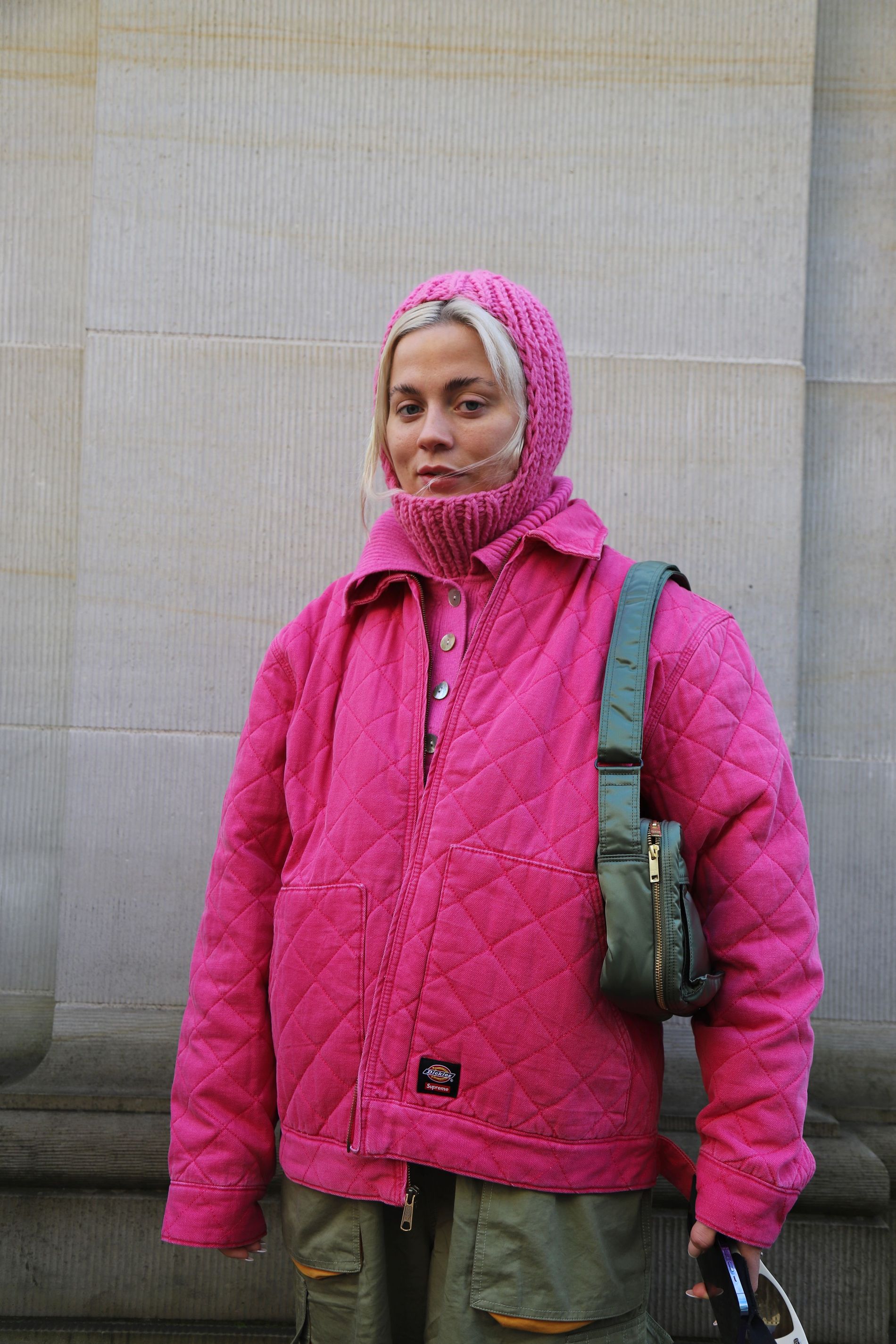 The popularity of the electric shade is hardly surprising. We witnessed iterations of pink on the Nordic spring/summer 2022 runways from Stand Studio's shocking pink suiting to Samsøe & Samsøe's more tamed, coral tone-on-tone styling. What is more, colour conglomerate Pantone listed two luscious hues of pink – 'Bubblegum' and 'Innuendo' – as trending shades in fashion for the upcoming spring and summer.
At CPHFW, it has been spotted on street style superstars such as Miki Cheung, Grece Ghanem and Janka Polliani, as well as Vogue Scandinavia's diversity and inclusion editor Mona M. Ali and bag expert Marianne Theodorsen. Each serving inspiration to incorporate the vibrant tone in our own dressing. Consider it a sartorial mood-booster, guaranteed to turn some heads.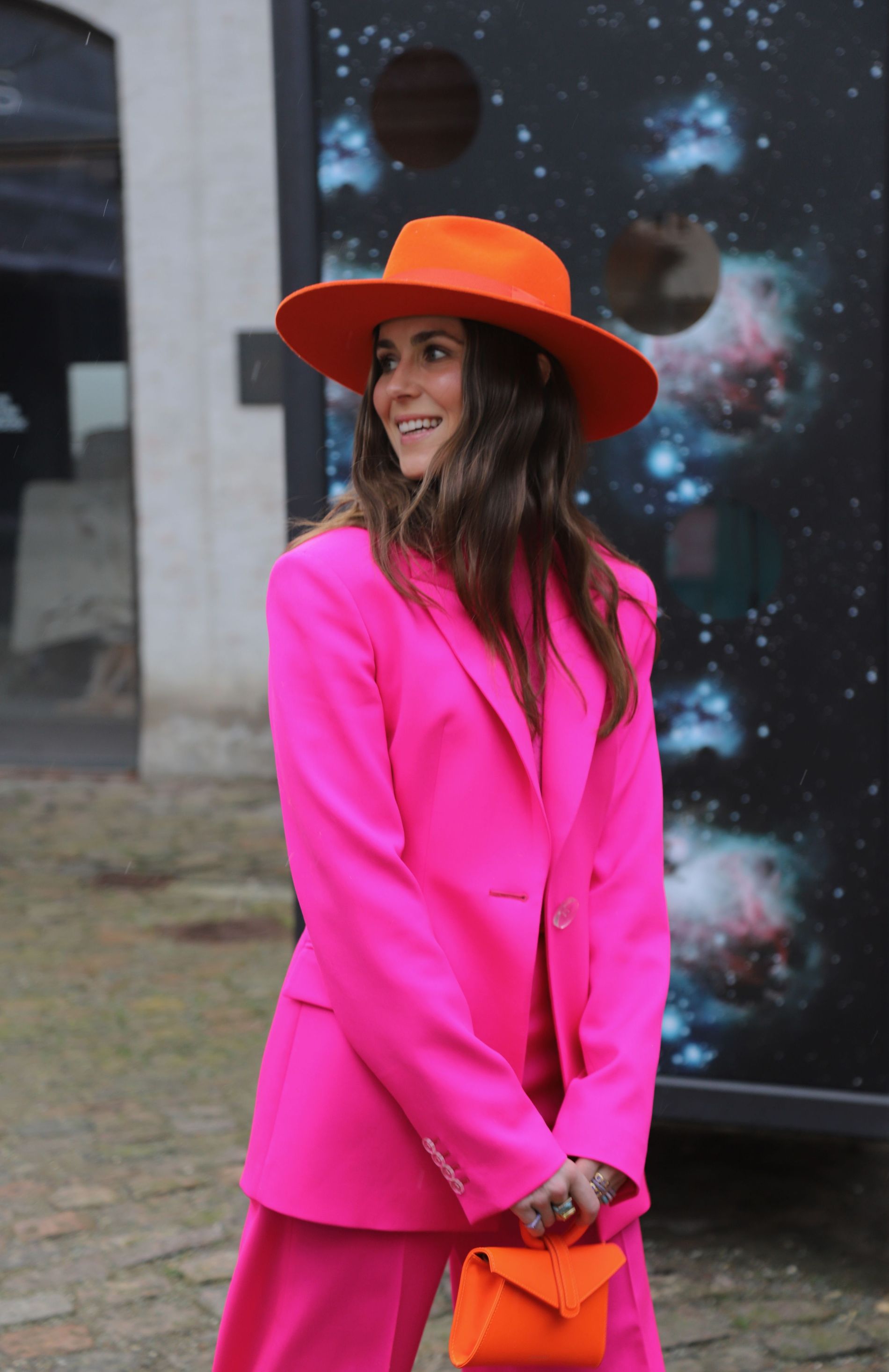 Photo: Maria Rogersdotter
"Although it's winter, it doesn't mean you have to wear dark or dull colours," says Mona, who on Wednesday was spotted sporting the Barbie hue head-to-toe. Wearing a striking pink faux fur hat from Stand Studio paired with a matching creamy leather trench coat and trouser set from Remain, Mona says seeing the vibrant pieces come alive at a shoot she was recently on inspired her to go all-in on the tone.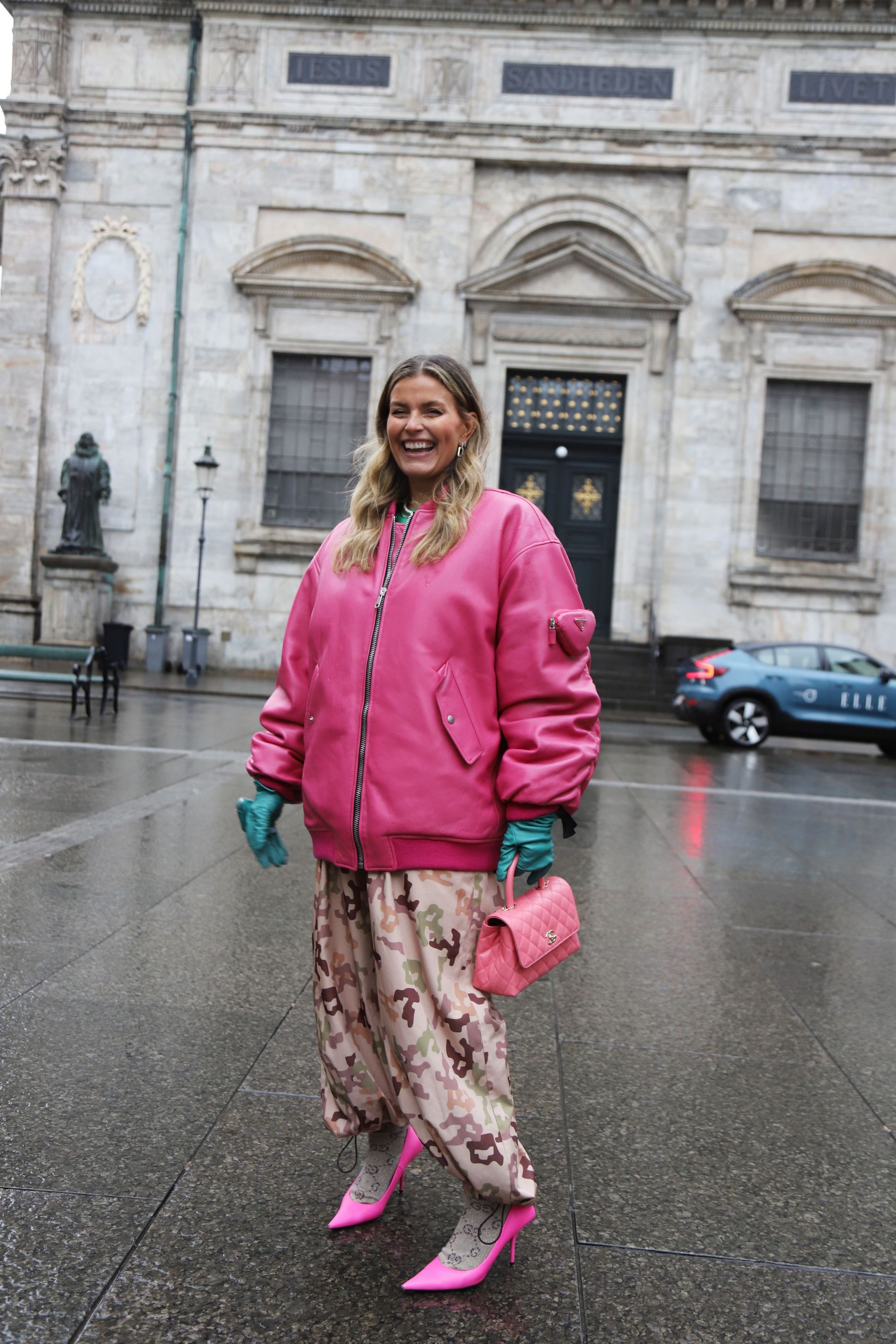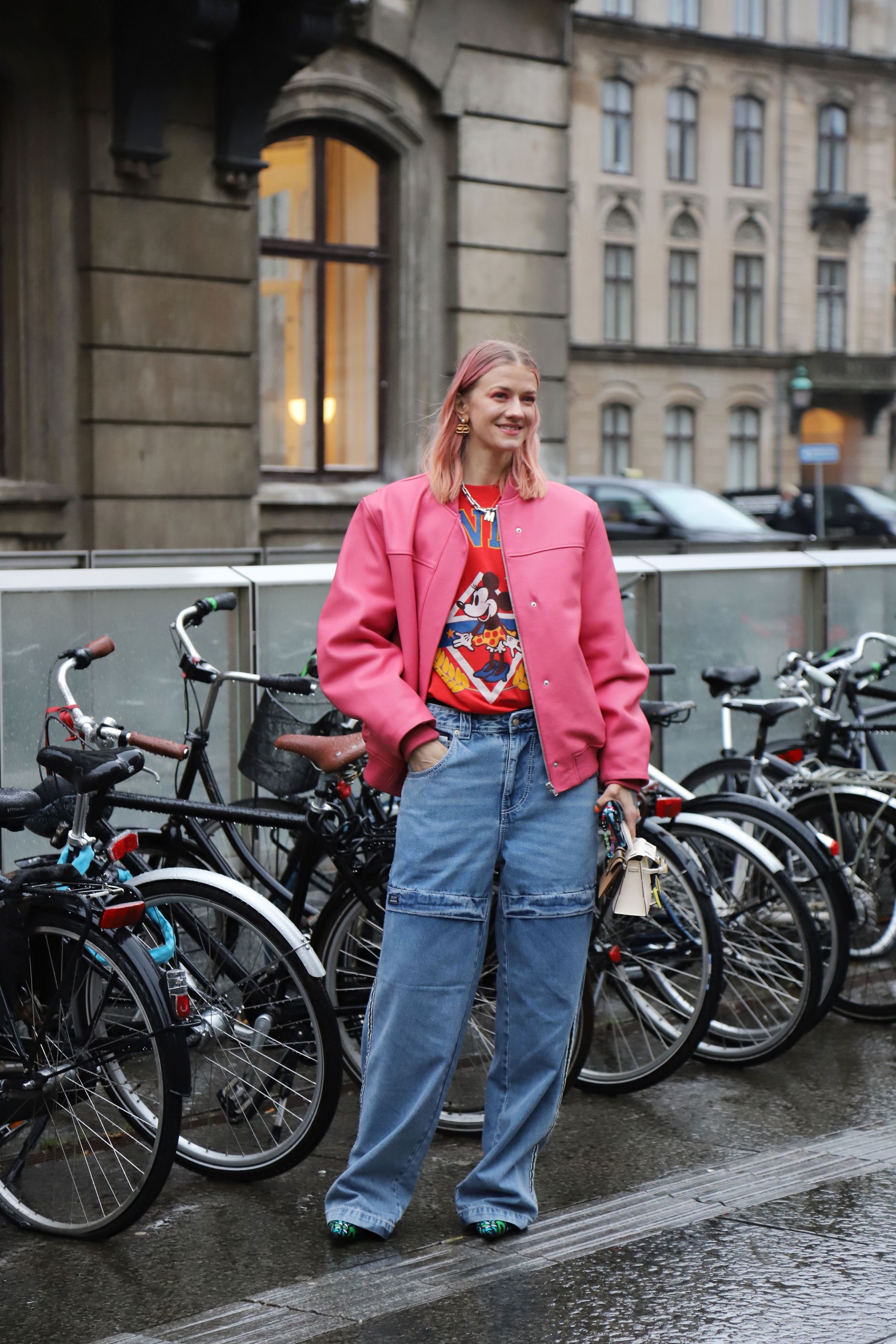 Although the CPHFW style set are already making a brilliant point for Barbie pink, as spring and summer (slowly but surely) approach, we're predicting the sweet shade to conquer our wardrobes. For those a little tentative to go all out with the vibrant shade, we recommend dipping your toe in with a bag or clutch. As Audrey Hepburn once said, "I believe in pink."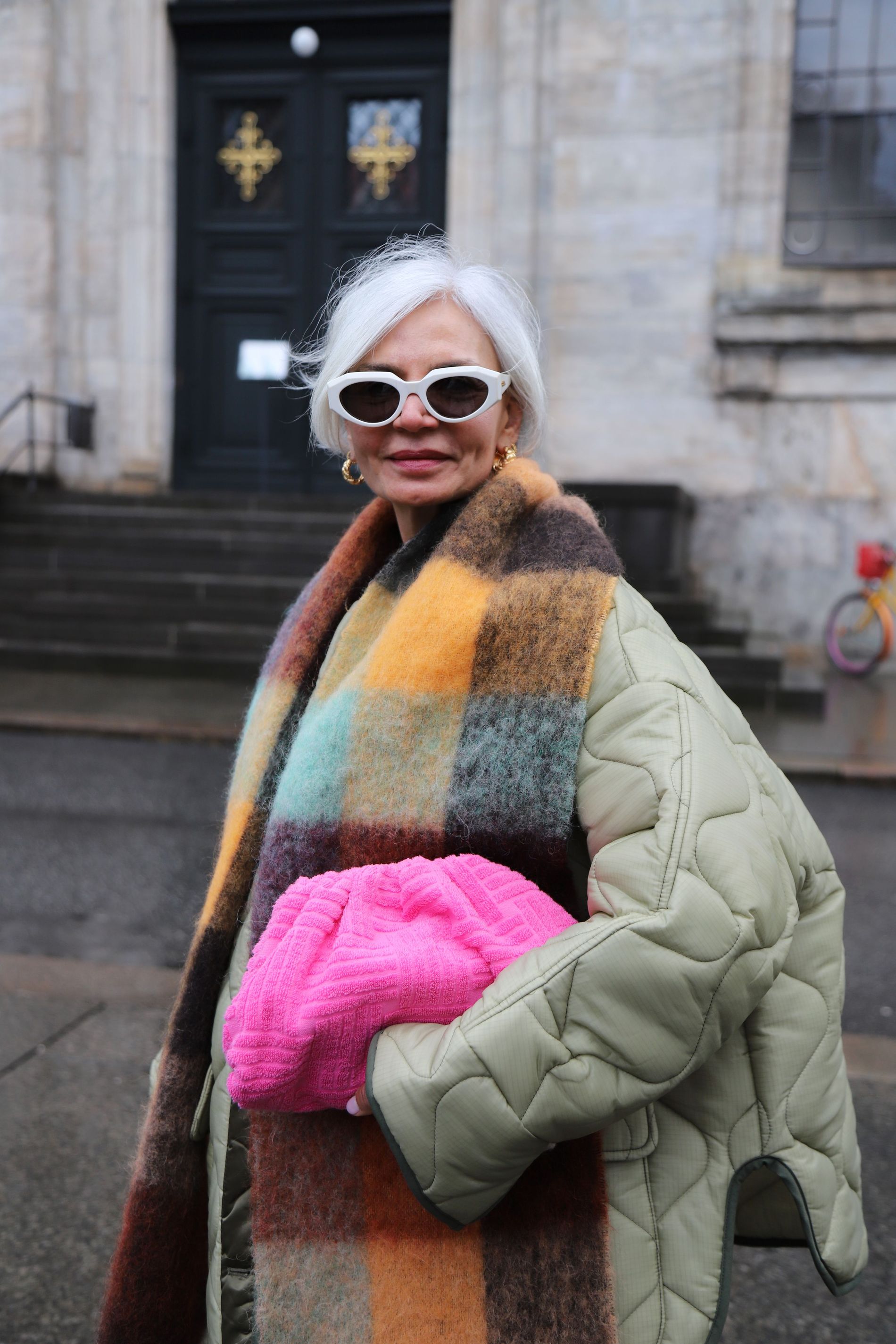 Photo: Maria Rogersdotter