Copenhagen's favourite stylist expert Mahony gives us backstage access to Stine Goya's 'homecoming' show and tells us all about the choice of humble hair – and why it so fittingly focused on the roots
The idea of 'Homecoming' reverberated throughout Stine Goya's spring/summer '24 show. More than anything, the choice of venue, literally the street outside Goya's family Home, fit the bill. "It had a very communal feeling," says stylist Cim Mahony. Conjuring up memories of his own, Mahony shares that the looks were prepped at Stepz Dance Studios, a backstage location that felt like his very own 'homecoming': "It is where both my daughters danced hip-hop during their childhood," he reminisces. The looks were then finalised in the homes of Goya's neighbours, further adding to the communal feeling.
"I have worked with Stine Goya for many years, but I love how she stays true to herself in continuing to carve out a niche," he muses. "I think a huge part of my job when creating hair looks is to read the collection and mood of the designer." He nailed this job with his clever choices of humble and nostalgic hairstyles. To reflect Goya's journey back to her roots – aesthetic and otherwise – the hair looks were carefully created not to detract from the archive-inspired designs, made to be "more stringent and simple," Mahony describes, - "Minimal and uniform."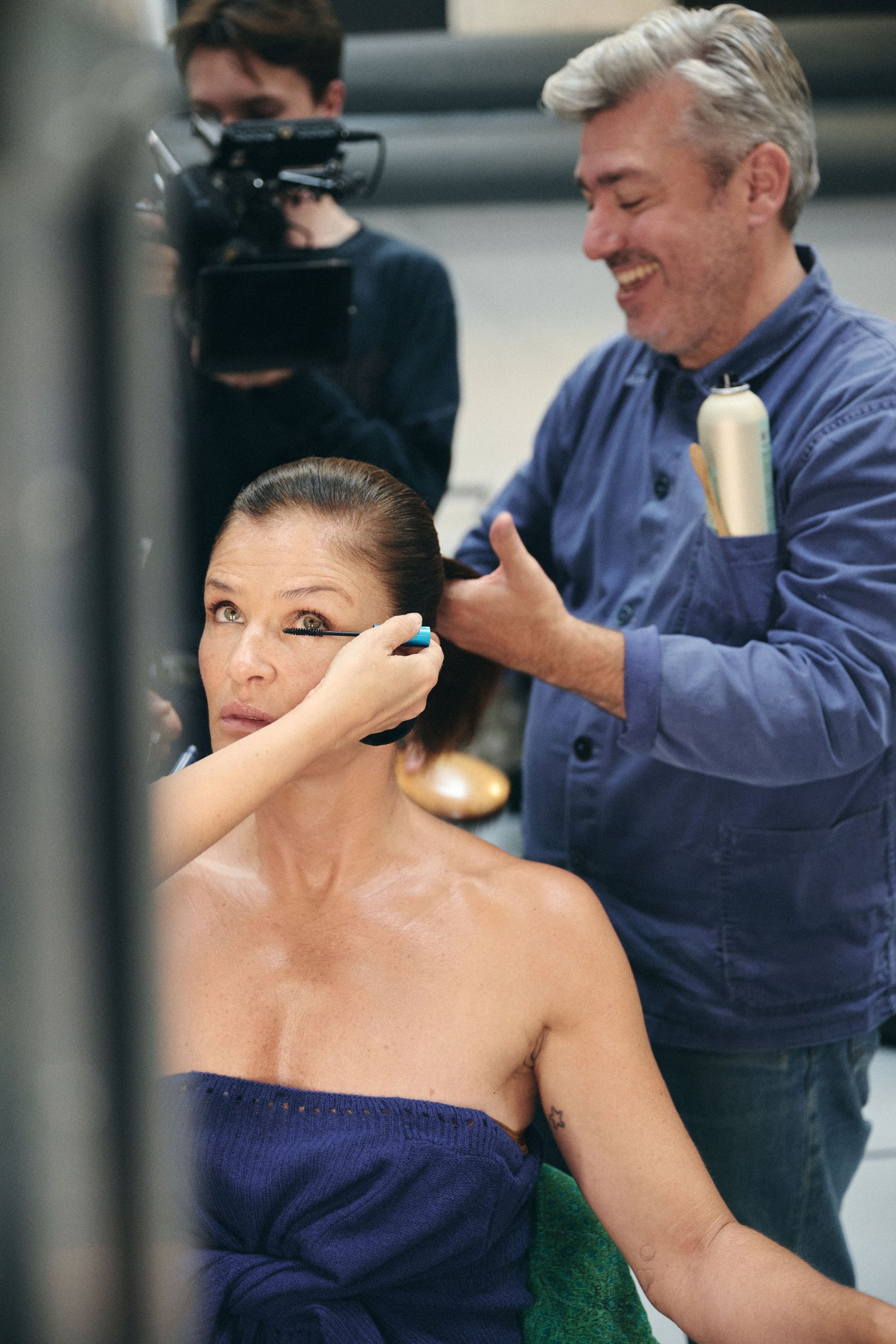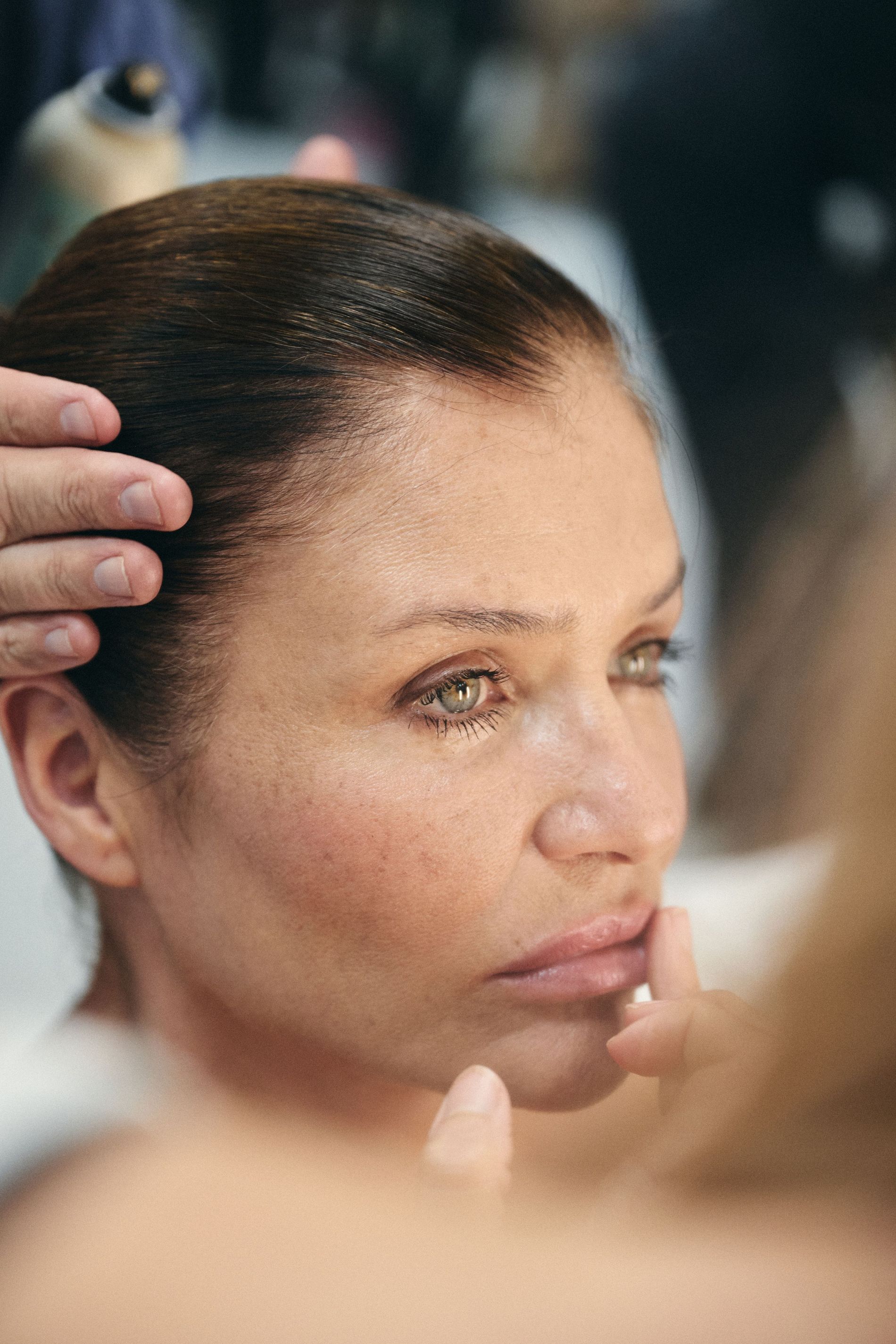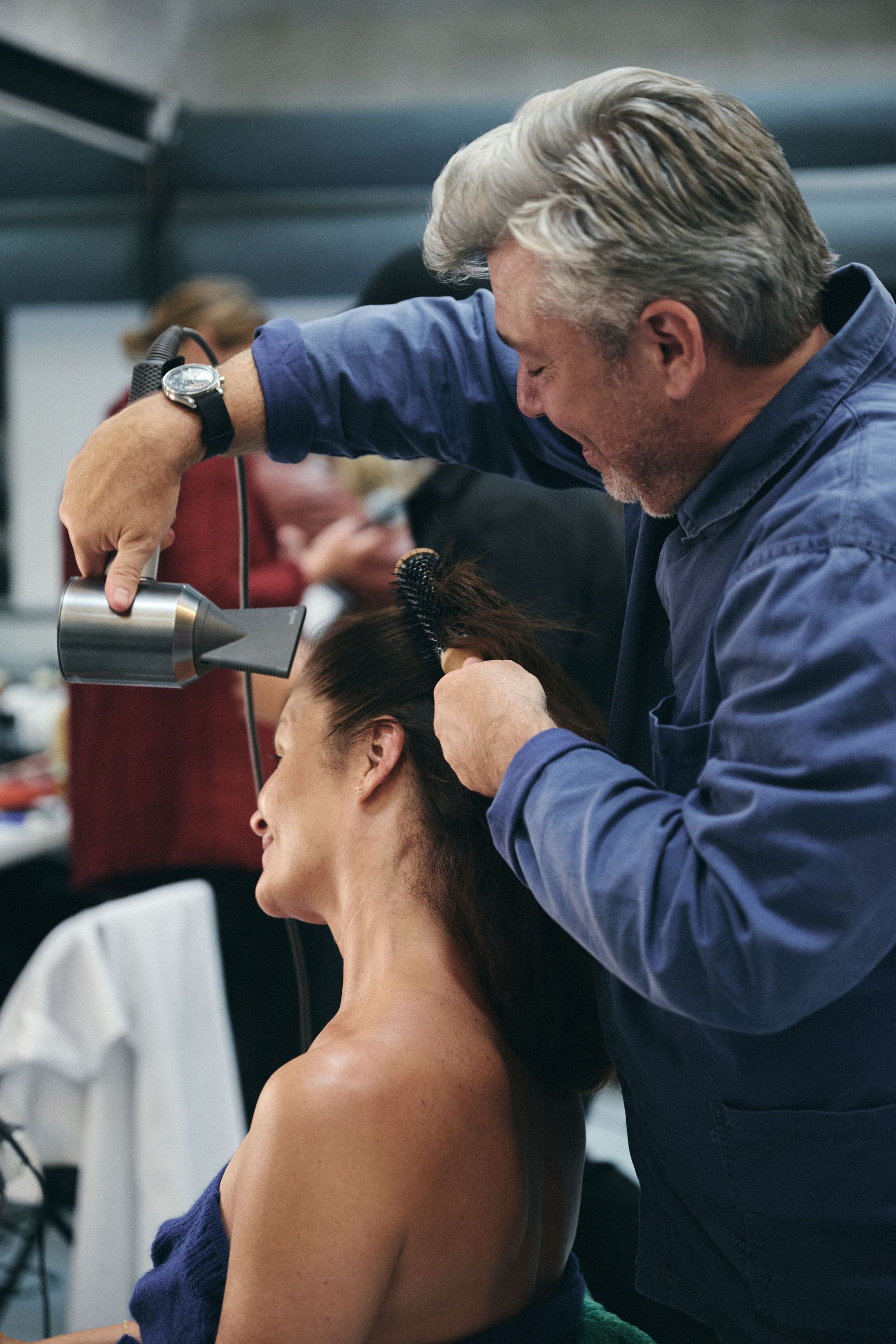 Spanning "smoothly crafted ponytails, headband scraped-back looks and barely-touched natural, coily textures," as the stylist himself describes them, the looks were a sophisticated reinterpretation of childhood hair, all aligned with Goya's archival reinvention and 'return to home' message.
Describing how he created the ponytail for Danish supermodel Helena Christensen, who walked the show, Mahony says he started "with a scalp massage to soothe the roots ahead of styling." Next, he used "Manta pulse on the hair, which vibrates to increase the circulation and blood flow to the roots."
Once the roots were prepped, Mahony followed with "blowdrying the hair for a smooth finish using a round, paddle brush in combination with the Dyson Supersonic hairdryer." To make the hair more pliable and easier to shape, he spritzed Davines Invisible Gas and combated "frizz and flyaways with the flyaway attachment of the Dyson Airwrap."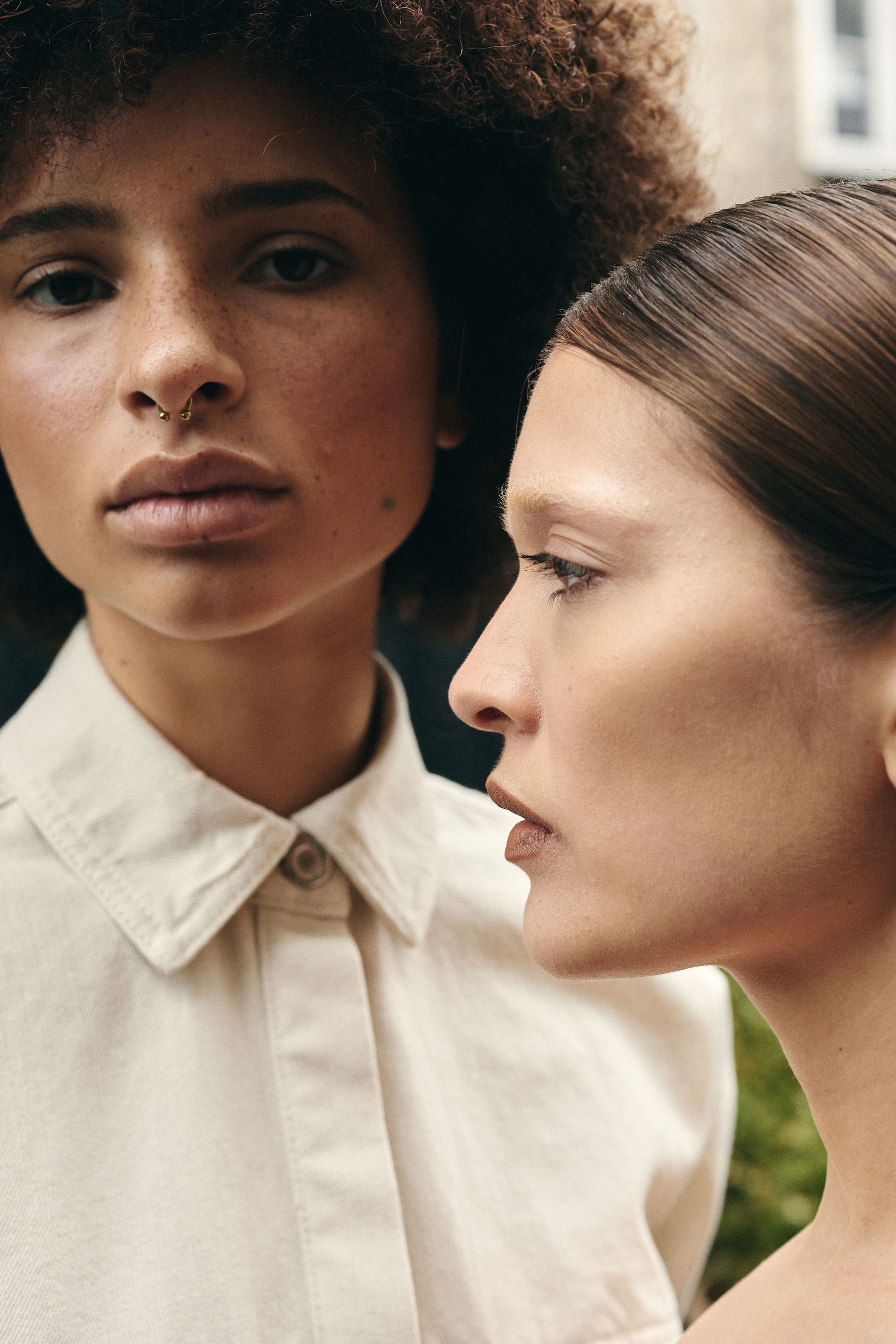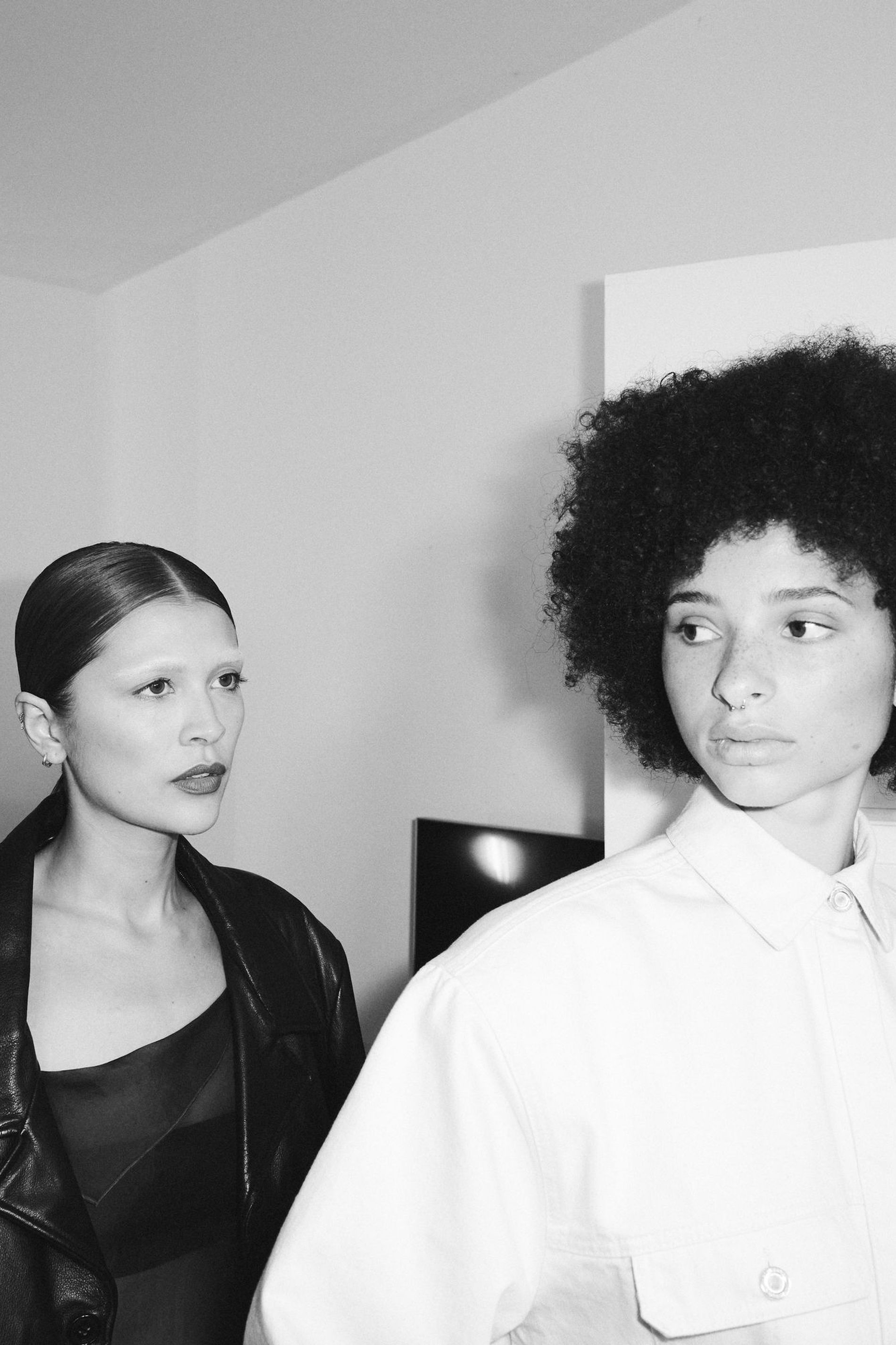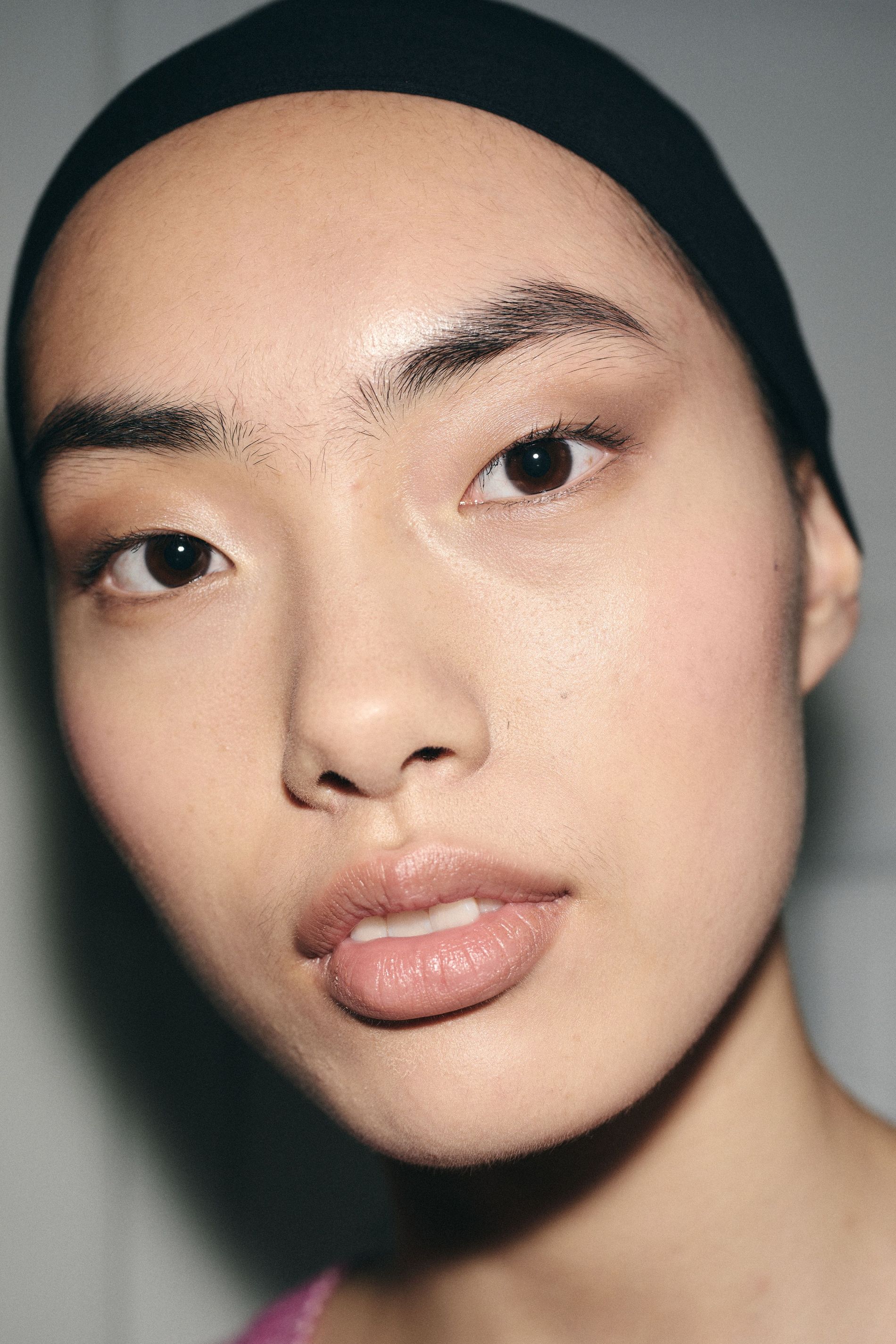 For the longer ponytails, Mahony reveals a different method was required. "We used the Dyson Corrale Straightener," he says. The hair straighteners were swiftly "followed by a blast of the cold air setting on the supersonic dryer to seal in shape."
With a storm raging throughout most of Copenhagen Fashion Week, there were worries about the outdoor venue. Throughout rehearsals, rain poured down but stopped "just for a minute" during the show, allowing the models to remain dry as they strode around the runway.
Creative Director: Stine Goya
Hair & Visuals production: Hair by Studio Cim Mahony / Dyson
Photography: Frederik Kastrupsen
Makeup: Marie Thomsen
---
See all of the exclusive backstage images from Stine Goya SS24 below