For spring/summer 2024 mens, Lazoschmidl looks to the future to make a strong case for coloured contacts. Makeup artist Jasmine Lundmark tells us how to get the look
While Lazoschmidl tends to revel in a certain sexy nostalgia, the brand's spring/summer 2024 collection reflected a romantic retro-futurism. Drawing inspiration from an imagined couple's romantic getaway – or, per the press release, a "gaycation" – the slinky knits, teeny tiny shorts and throwback swimming costumes. Meanwhile, futurism comes through via the collection's accompanying graphic novel, starring AI-generated characters. It was these characters that planted the seed for the show's defining beauty moment: those ice-blue contacts.
"Once reviewing the imagery, we realised that all the characters had these steel blue eyes," say designers Josef Lazo and Andreas Schmidl. "So we chose that feature on all models to create an illustrative graphic effect throughout the whole line-up."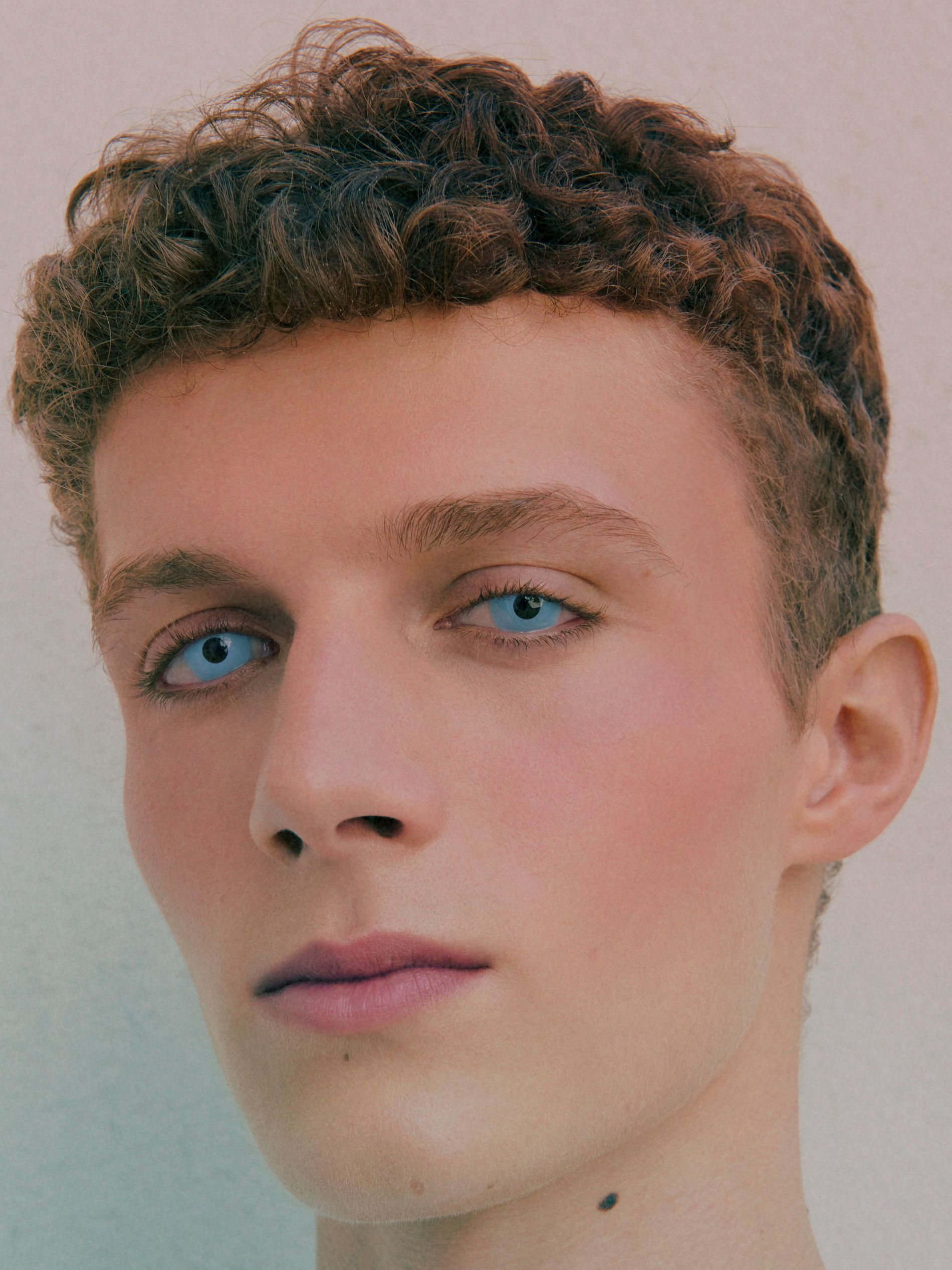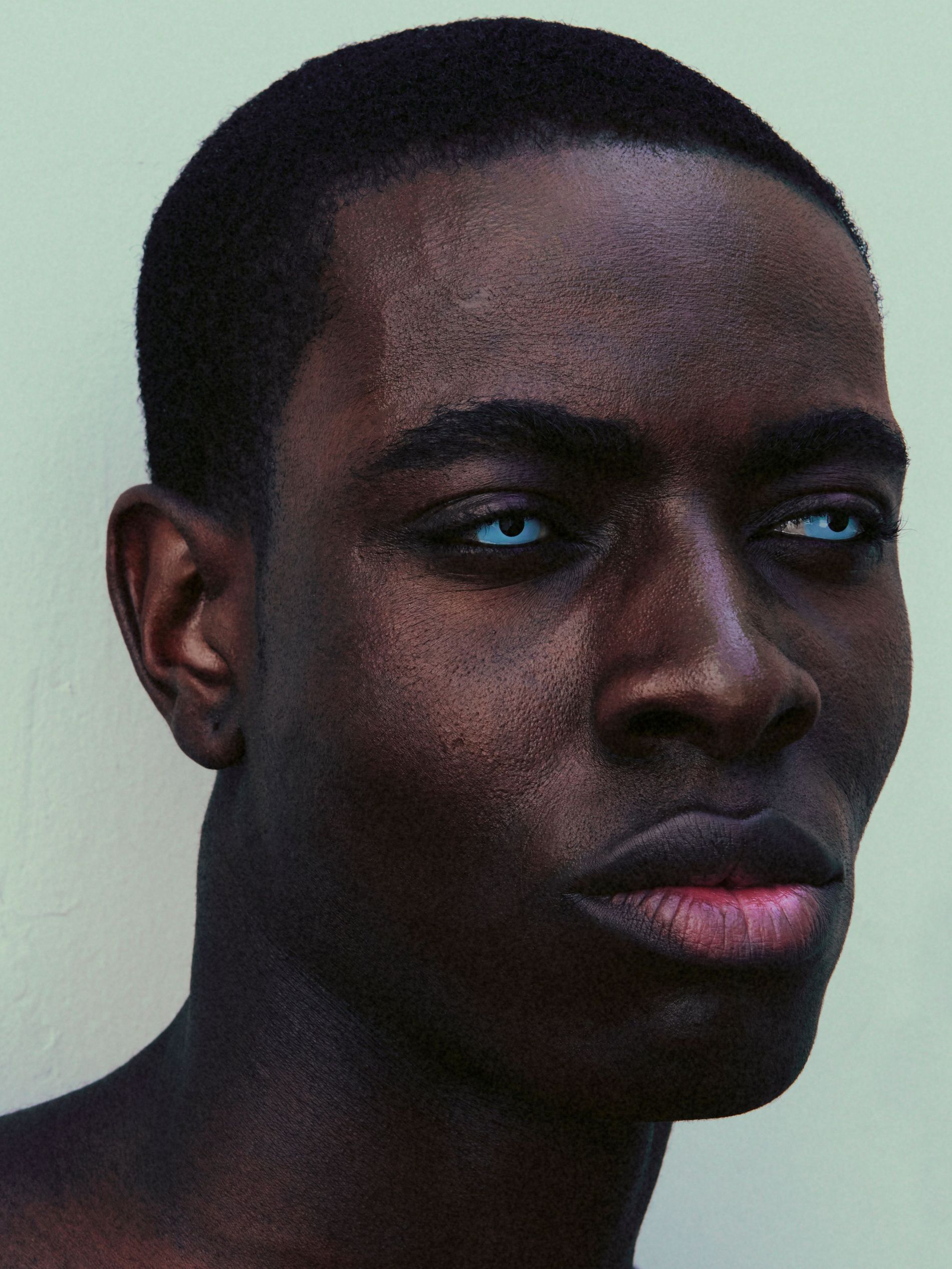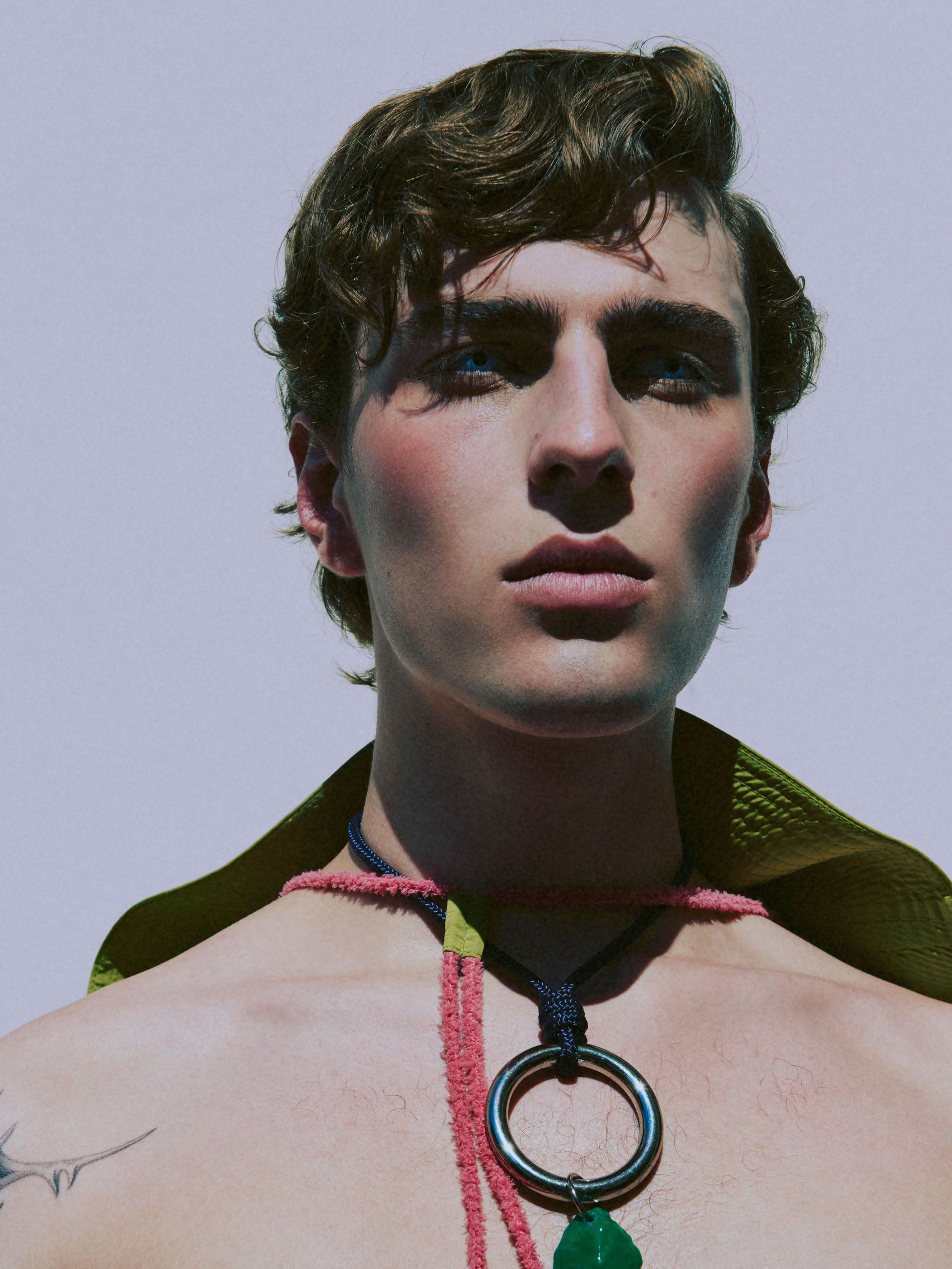 In charge of putting those contacts in – and creating the overall makeup look – was makeup artist Jasmine Lundmark. She and her team put the contacts on the models first, before applying any other makeup or skincare. As for her technique, she says it helps to "work in pairs". "One of us stood behind the model assisting in opening their eye; meanwhile, the other used a specialised tool to apply the lens, which can be easier than using your fingers when putting them on someone else," she says.
To complete the AI-inspired look, Lundmark brought out an otherworldly freshness in the models' skin. "I wanted to capture the feeling of a flawless doll-like appearance inspired by the story and Ai illustrations for the collection," she says. "I used cream colours to get the feeling of a subtle sunburn after a day on the beach." To achieve the sun-kissed appearance, Lundmark mixed Kryolan's Supracolor cream foundation with various lipstick shades to match each model's skin. Paired with the contacts, the impact is at once stunning and uncanny.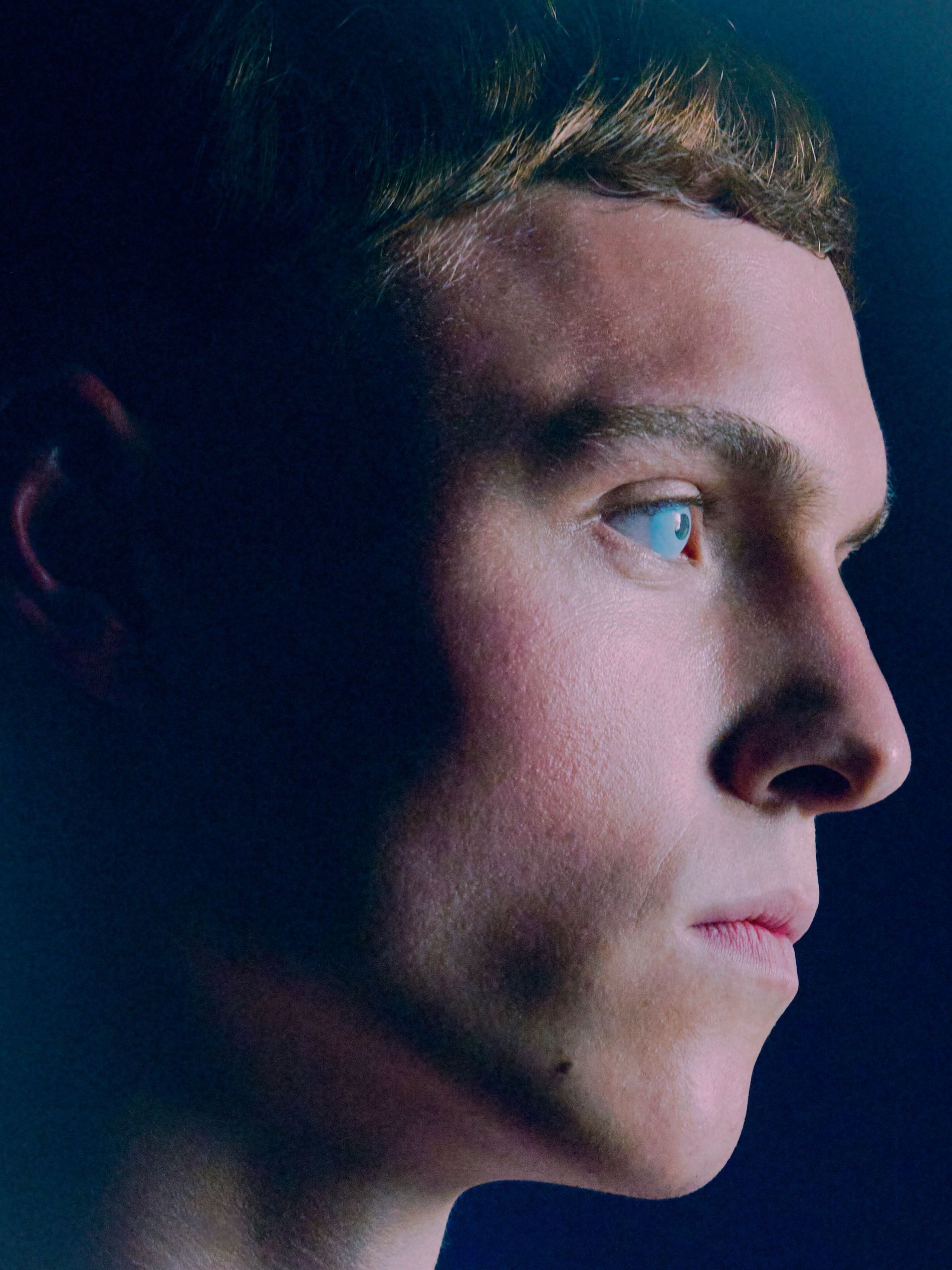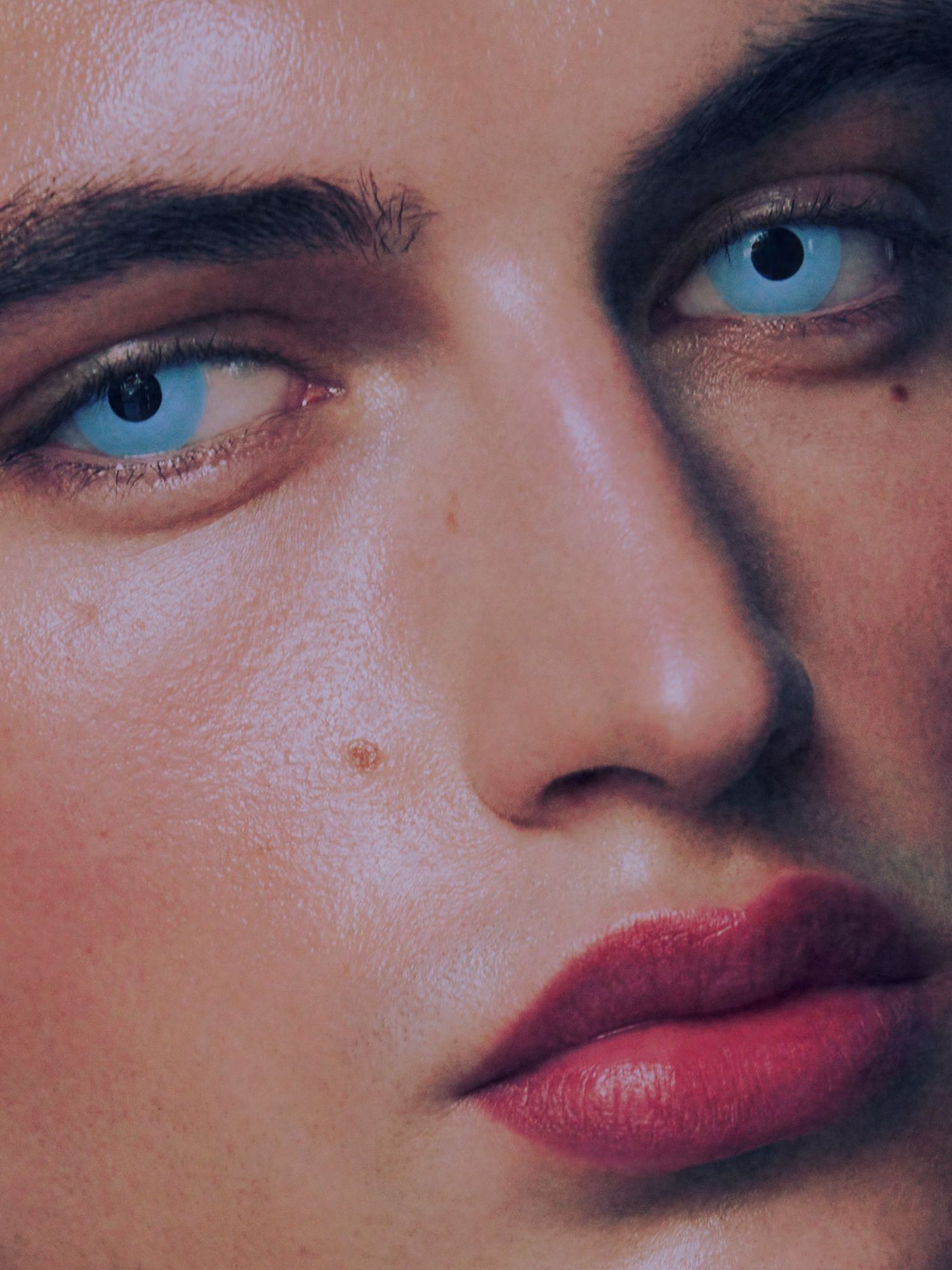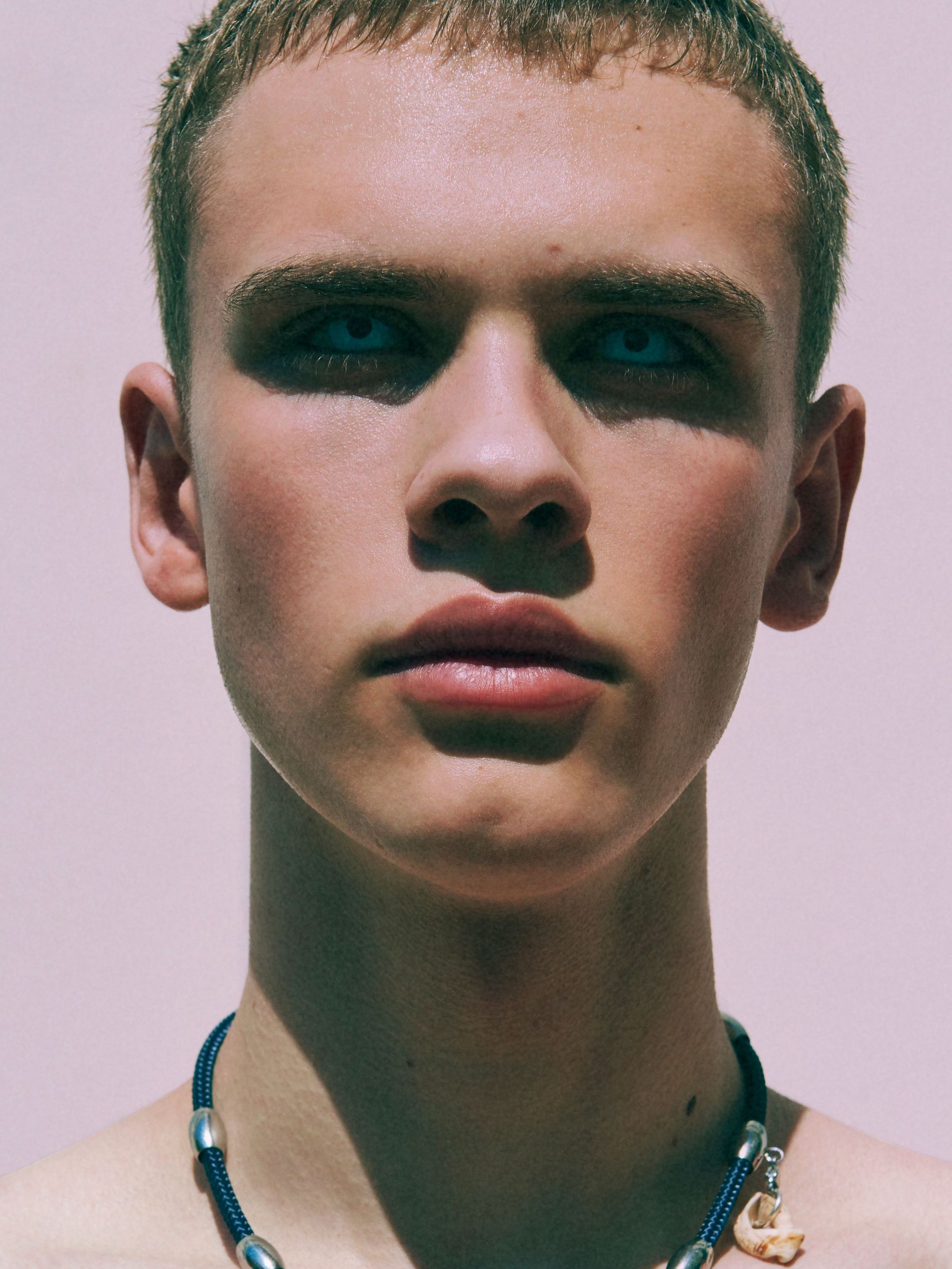 As for whether Lundmark thinks coloured contacts can translate IRL, she believes it can be a vibe. "I encourage anyone curious to experiment with it. I think it's a fun way to elevate a look or outfit, letting people express their personal style and creativity," she says, adding it isn't necessarily an every day look. "The frequency of using them, I think is up to you."