Playful grunge is the perfect way to describe (Di)vision's beauty for autumn/winter 2023
While it may have been the table cloth stunt that stirred show-goers and caused a viral frenzy, we found ourselves fixated on (Di)vision's nostalgic beauty display too. Reminiscent of the very best of the '90s grunge era, the various looks were created with one key word in mind: imperfection.
"To create this look you shouldn't be afraid to get your hands dirty," says makeup artist Marie Thomsen. She suggests "dipping your fingers" in to black cream pigment, smudging it along both upper and lower lash line to mimic a smudged liner.
Another version of the smudged eye was "an underground experience." Messy, wet, and intense. Using a burgundy shade, the shadow encircles the eye – even enhancing the dark circles – and is anchored by a dark, slightly extended Kohl liner. To really intensify your look, stack your mascara thick. "Blink several times," says Thomsen.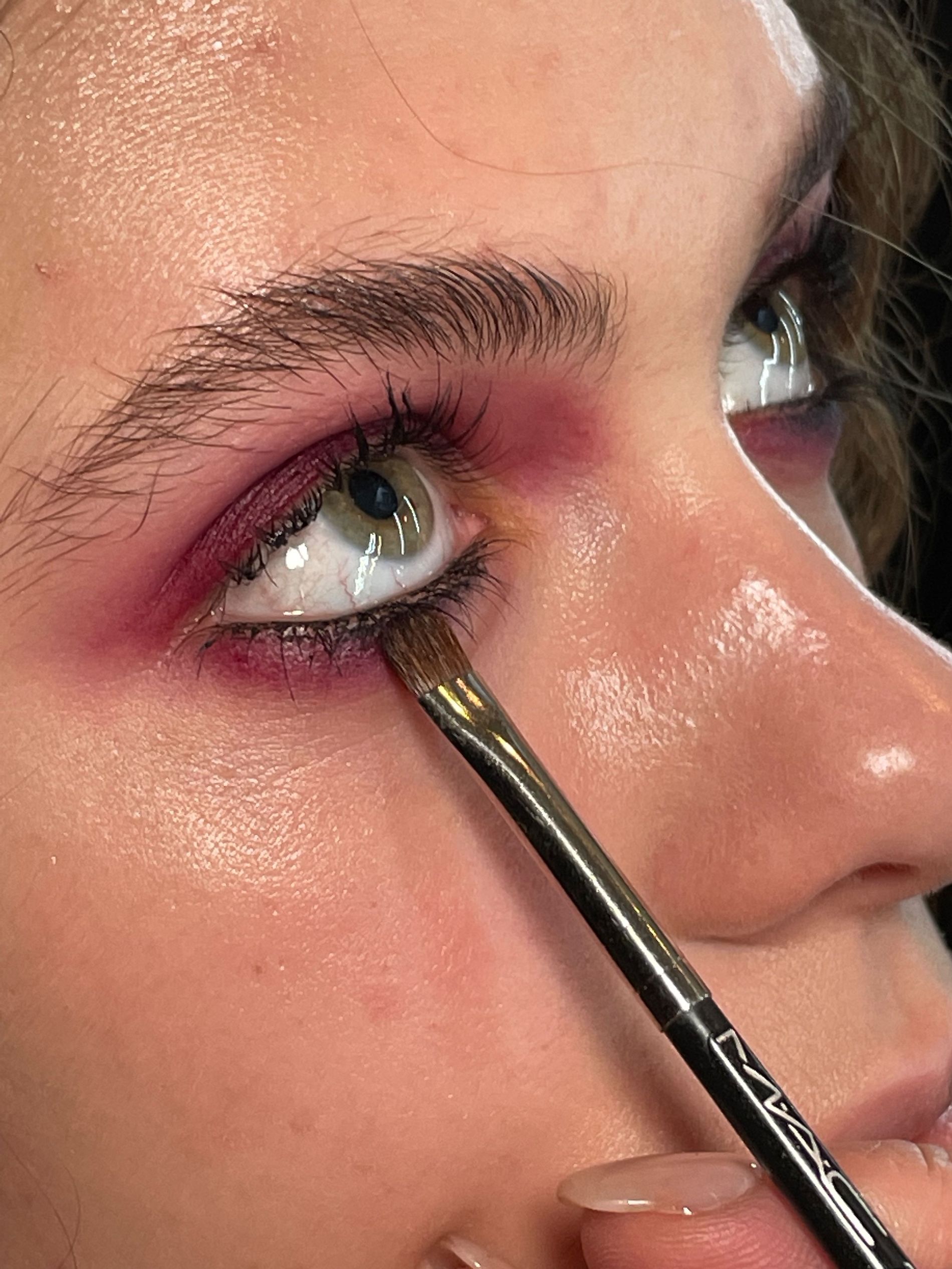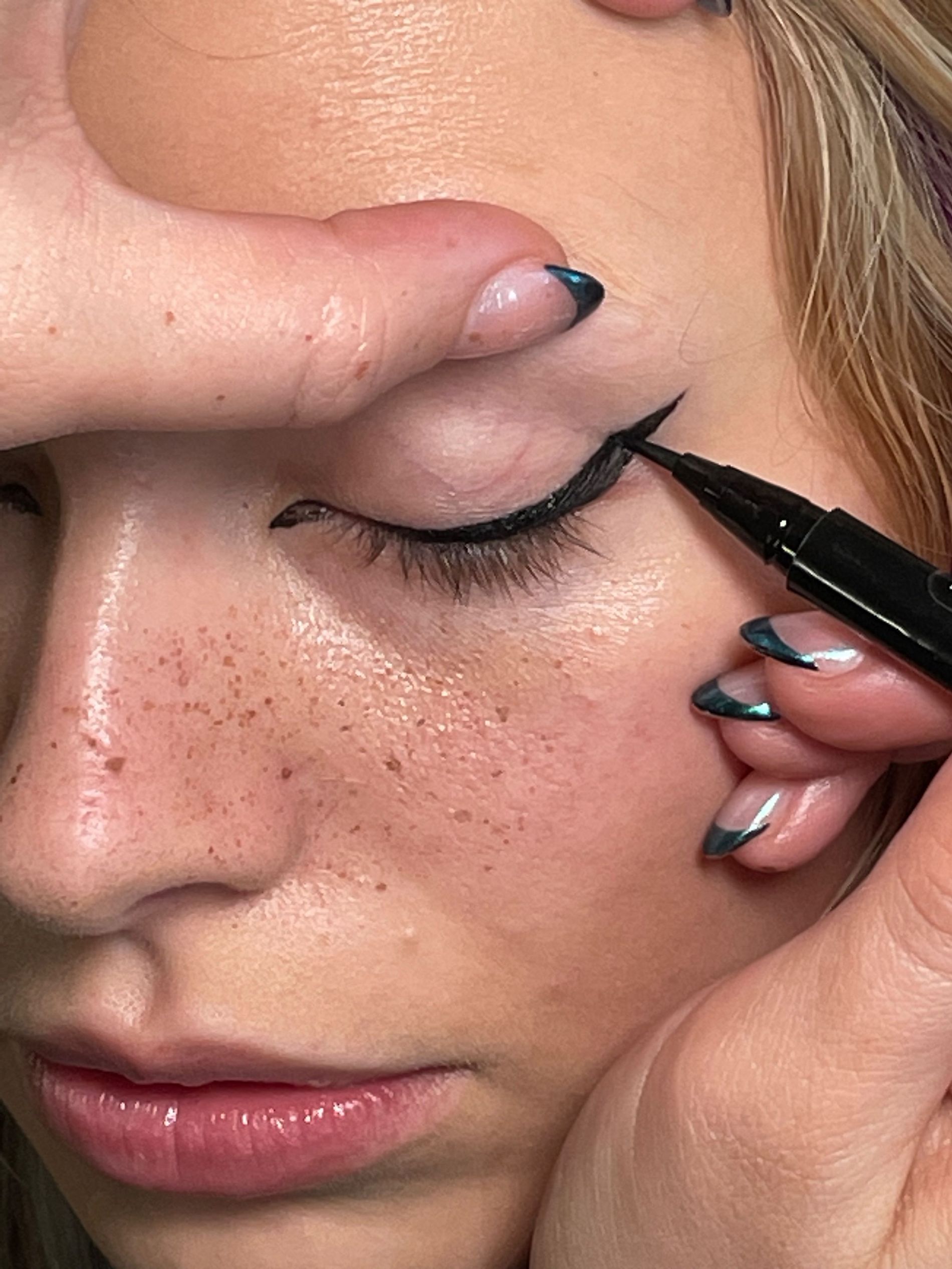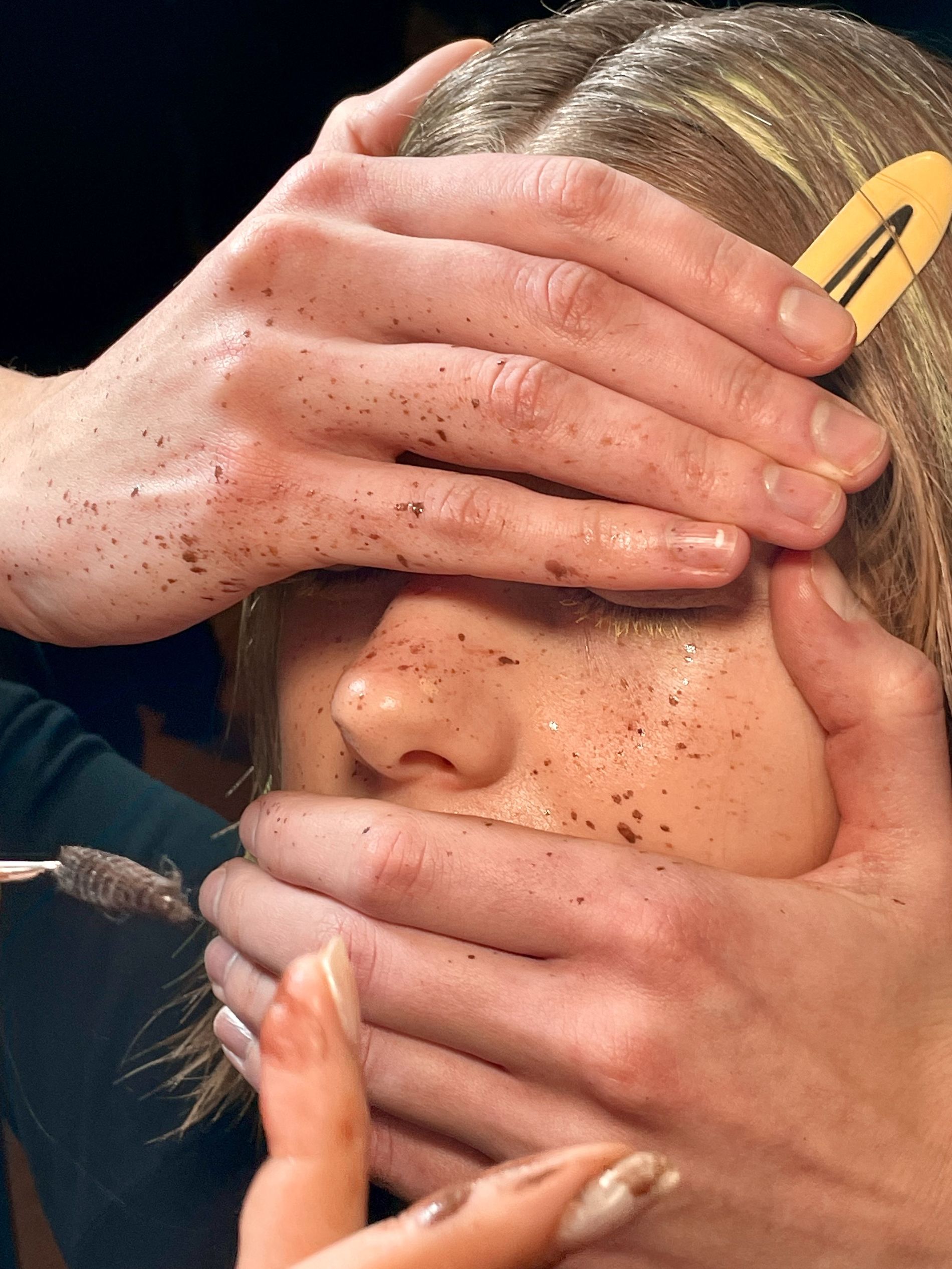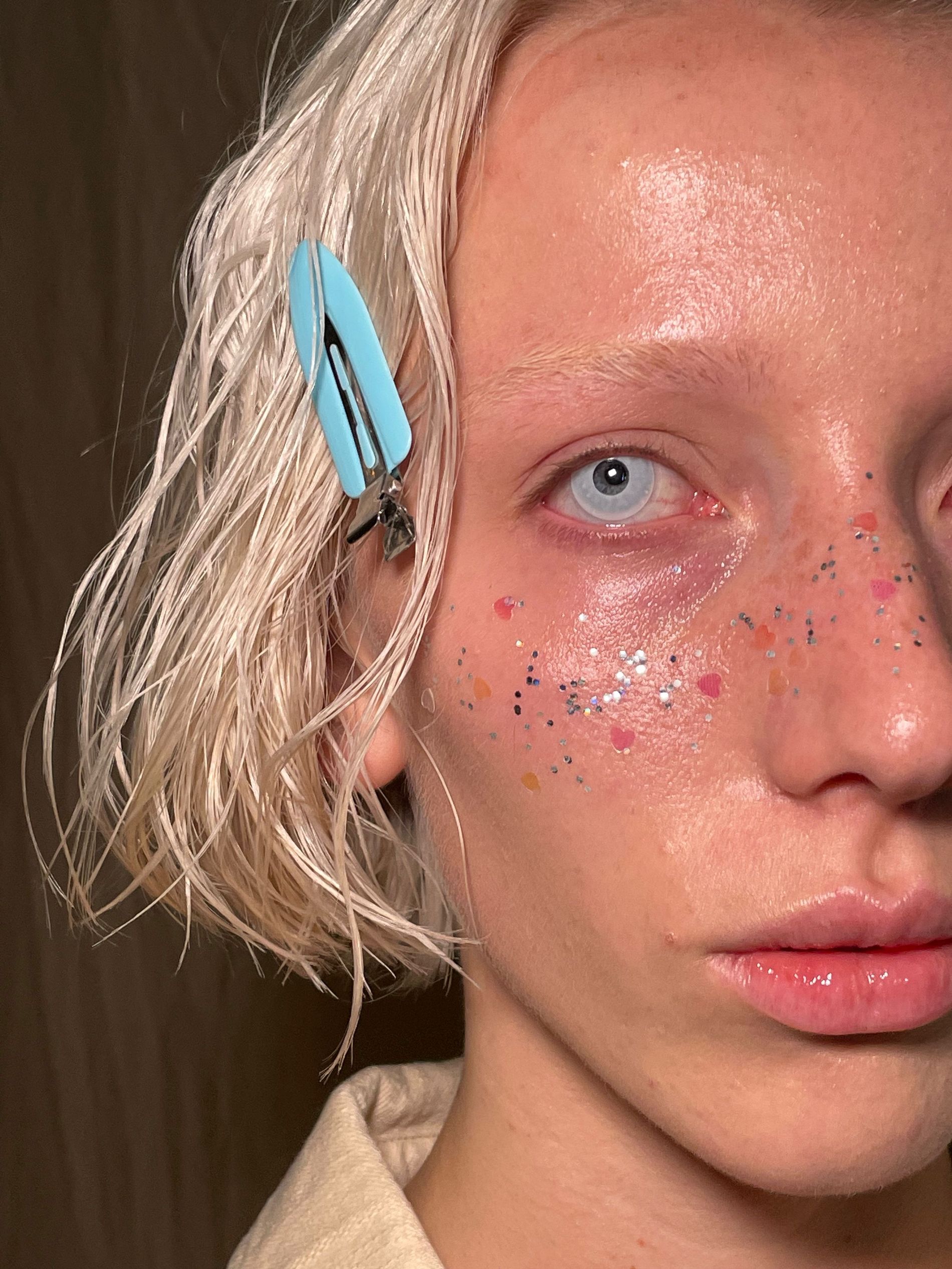 As an extra touch, the grunge looks were framed by a splattering of faux freckles "concentrated in the centre of the face". There were the basic, natural brown dots flicked onto the skin with a brush – and finished with a thick gloss of Mac's 'Lip Glass'.
(Di)vision's crowning achievement this season was the surprisingly cute starry silver freckles. "It's where cuteness meets rawness," said Thomsen. "The skin for this look is real and raw, but with adding the 3D silver it gives the look a cute vibe."
---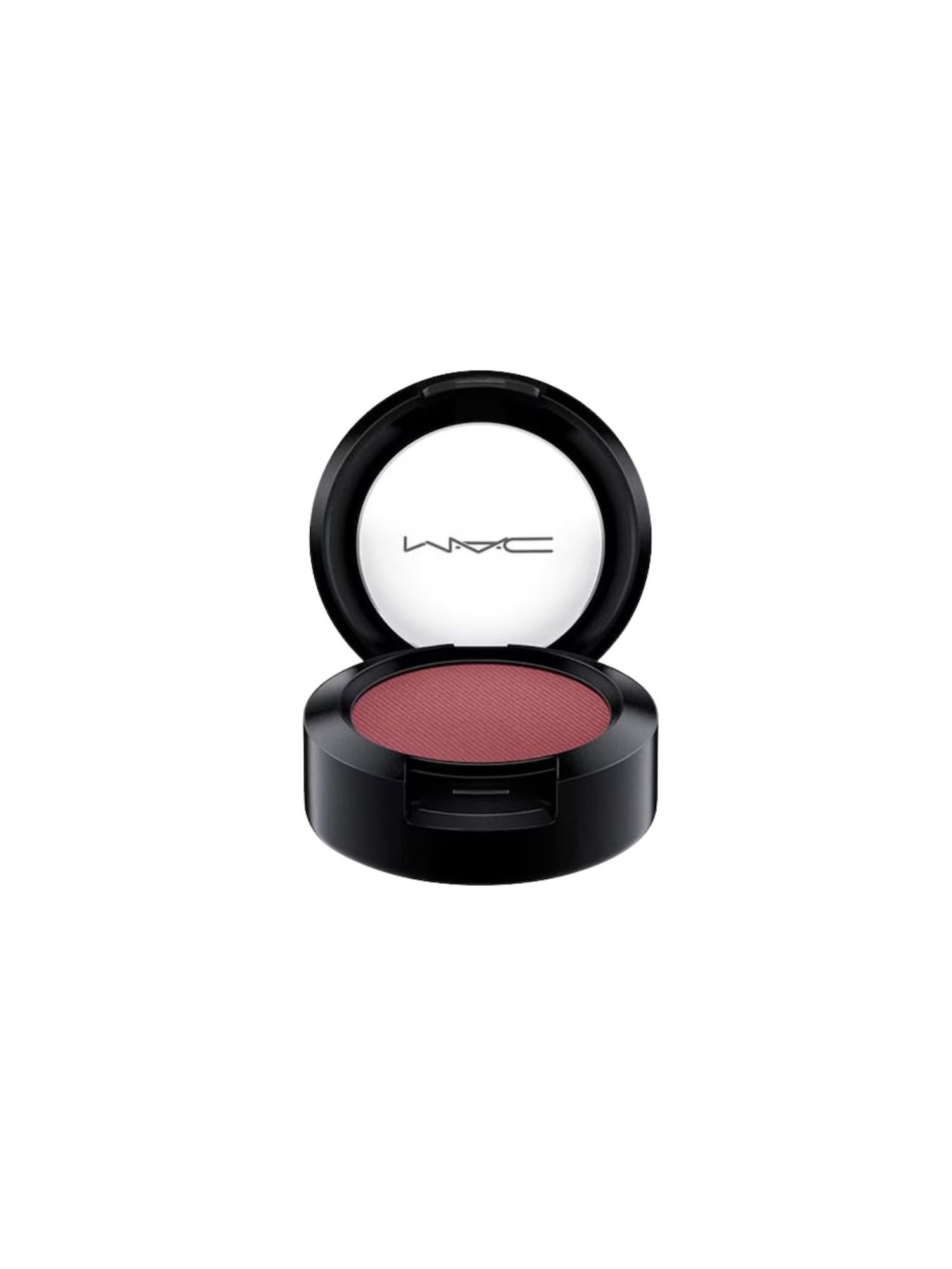 Small matte eyeshadow
MAC Cosmetics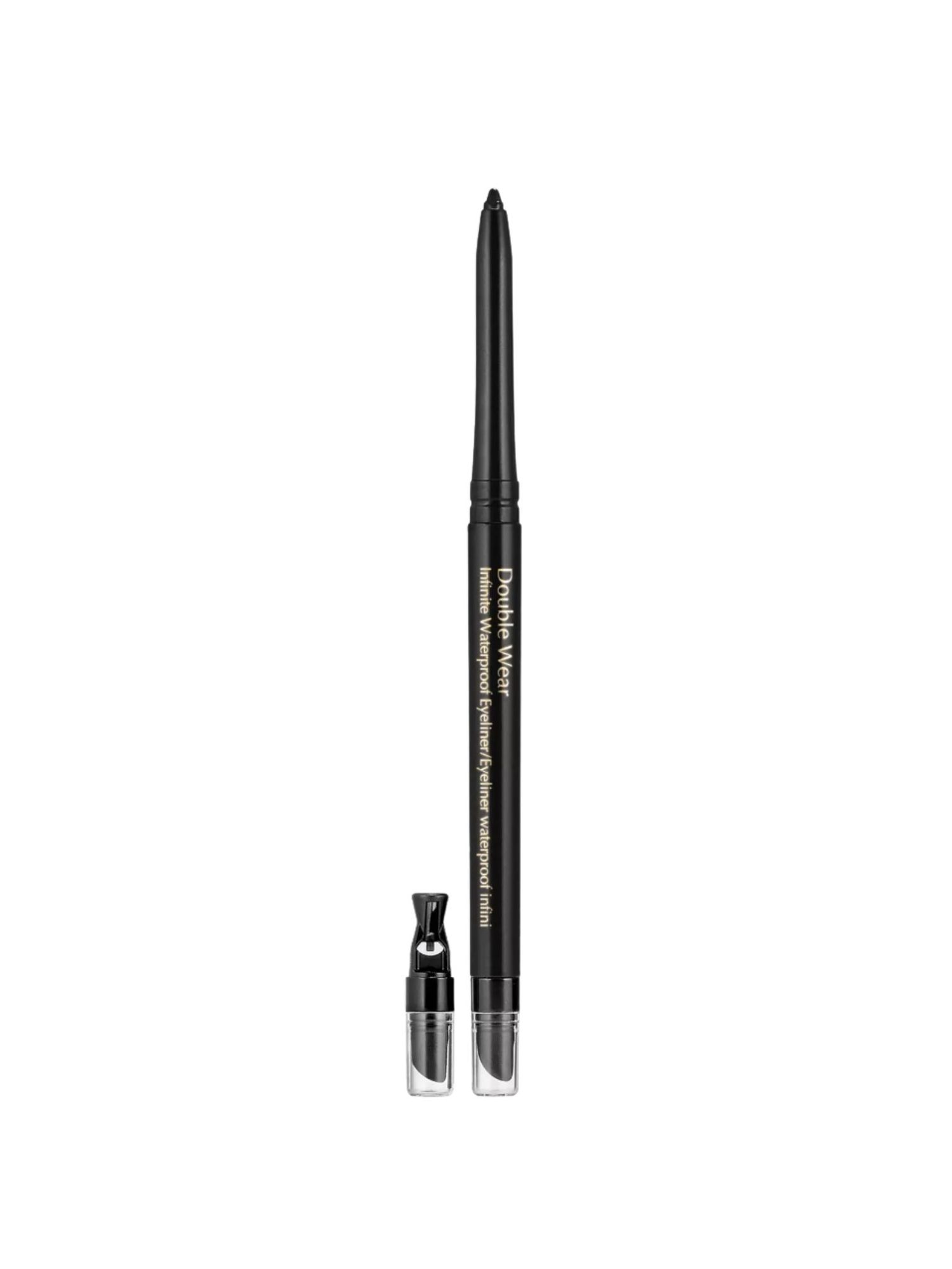 Double Wear Infinite Waterproof Eyeliner Kohl Noir
Estee Lauder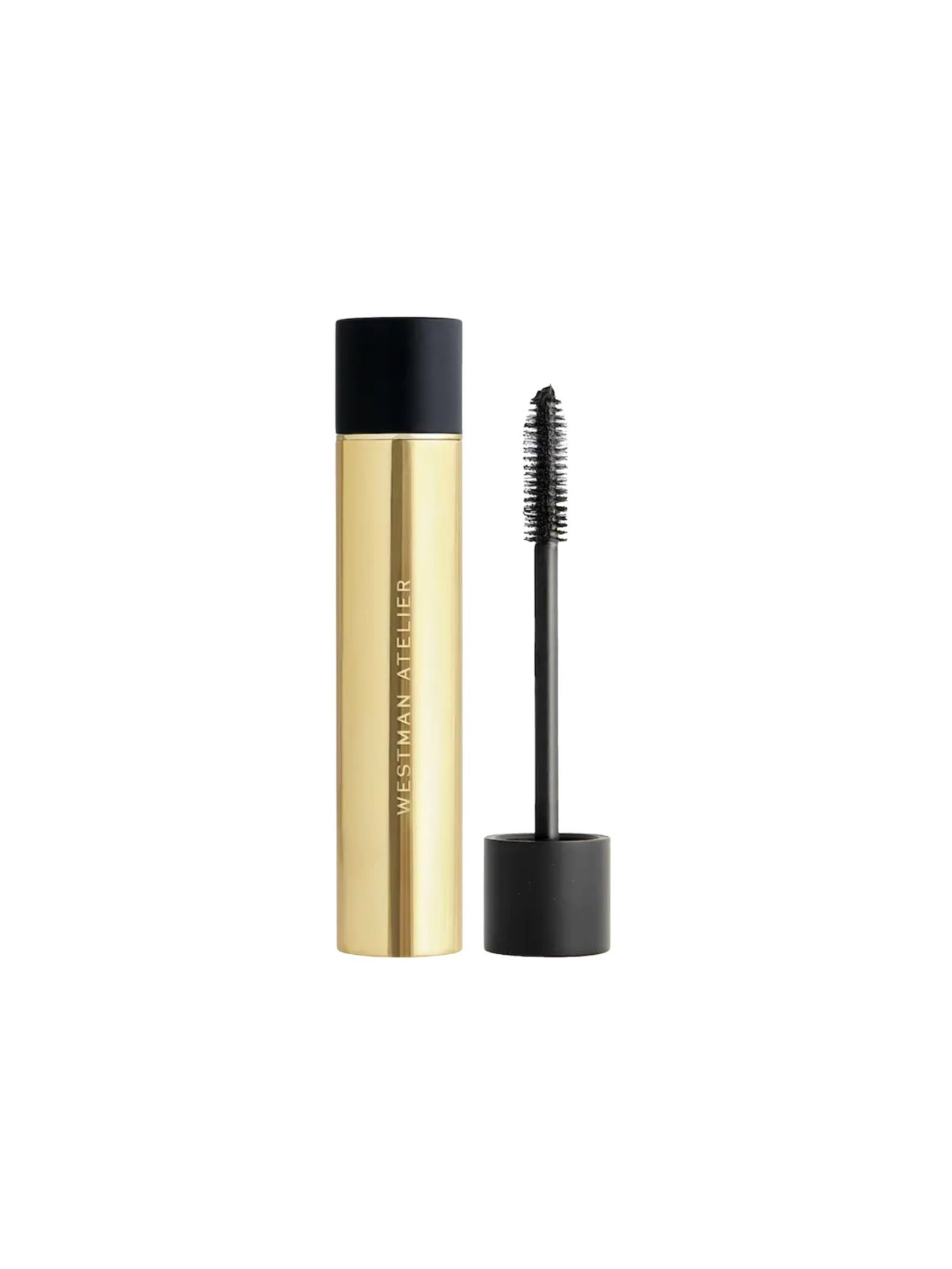 Eye love you mascara
Westman Atelier