New York-based artist Jeanette Hayes takes over Stockholm with a trio of exhibitions. We sit down with the artist to discuss how she turned waiting into an artform
When Chicago-born, New York-based artist Jeanette Hayes comes to Stockholm, she's often mistaken as a local. "It's the only place I've ever travelled where people think I'm from the place," she says. "Swedish people think I'm Swedish now." It's a fitting reception, given that her work is currently on view in not one but three locales throughout the city. There's her show at Södermalm gallery Steinsland Berliner – a triad of 19th century-inspired tapestries accompanied by three drawings. There's her works on paper and video on view at Riche Lilla Baren. And, most notably, there's her public exhibition at the Gärdet metro station: 20 "waiting-themed" collages that will remain on view for a year.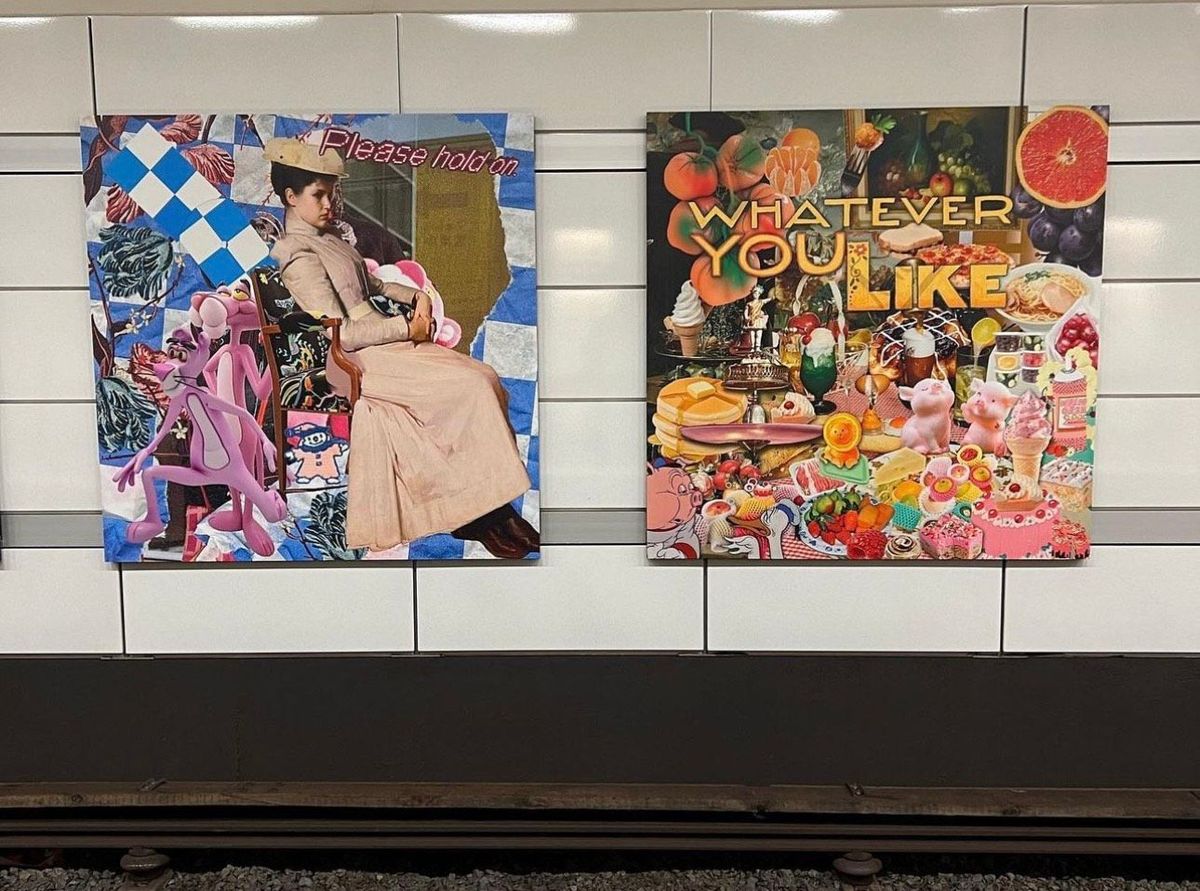 'The Waiting Game' by Jeanette Hayes at Gärdet . Photo: Jeanette Hayes
"People are waiting for the train, so the art kind of blends into what we're all doing," says Hayes. We're sitting at Brutalisten, artist Carsten Höller's concept restaurant, sharing single-ingredient dishes and sipping on orange wine. "You can catch yourself in one of the scenes." Dubbed 'The Waiting Game', the exhibition takes us through a day in subway travel – sluggishly heading to the office, off to lunch, catching the train to an afterwork beer. Vibrant collages marrying pop culture figures, the pink panther, for instance, with more classical imagery plucked from art history – a smorgasbord of Hayes' seemingly limitless repertoire of reference. Figures don Scandinavian brands like Acne Studios, Ganni, Rotate and H&M. Also in the mix, Svenskt Tenn fabrics and even the odd Ikea item. Slogans like 'Please Hold On', and 'Are You There Yet' complete the mix.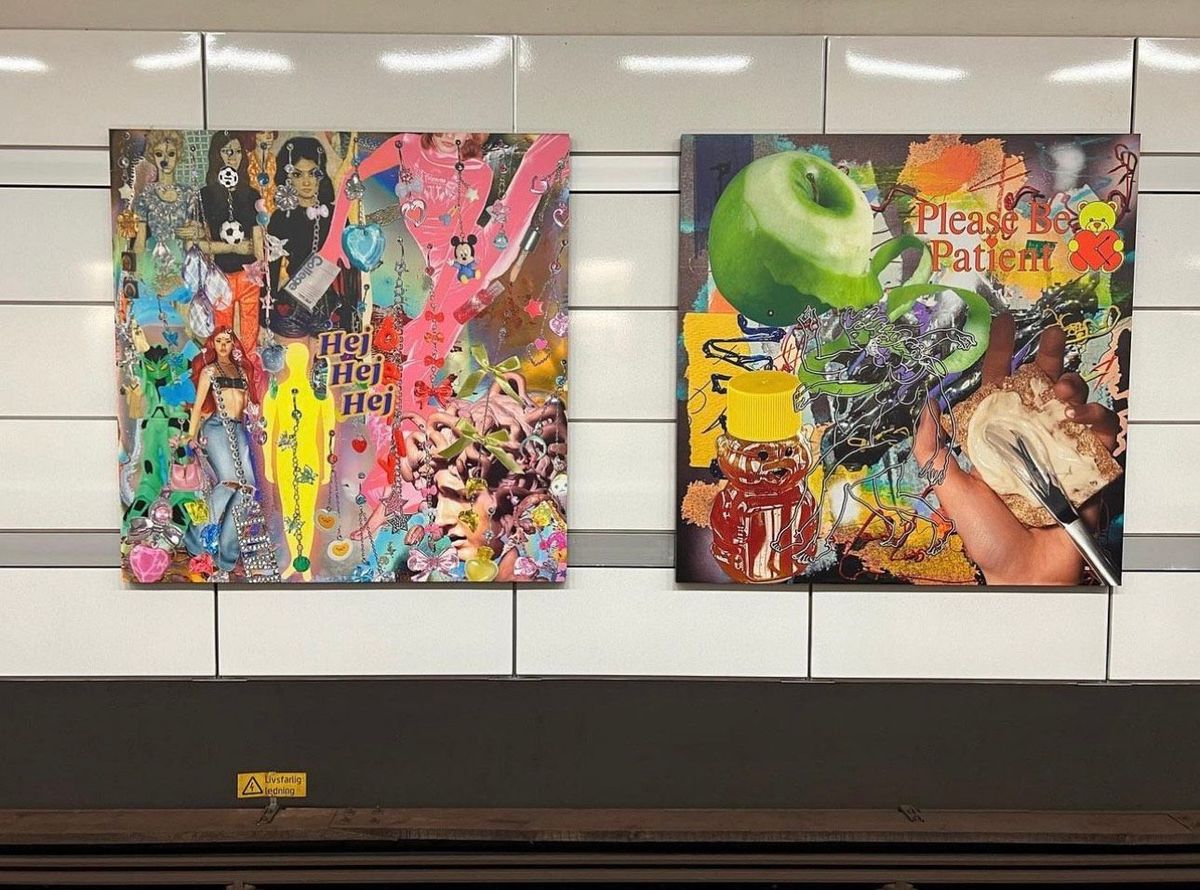 'The Waiting Game' by Jeanette Hayes at Gärdet.
Part of the Konstväxlingar train program, which places art in metro stations across the city, the exhibition is curated by Alida Ivanov, who previously showed Hayes' work both at the Spirit Museum and at the private home of Eva Livijn-Olin, and Ulrika Lublin. "It all comes around waiting for the train," says Hayes. "The miracle that's coming."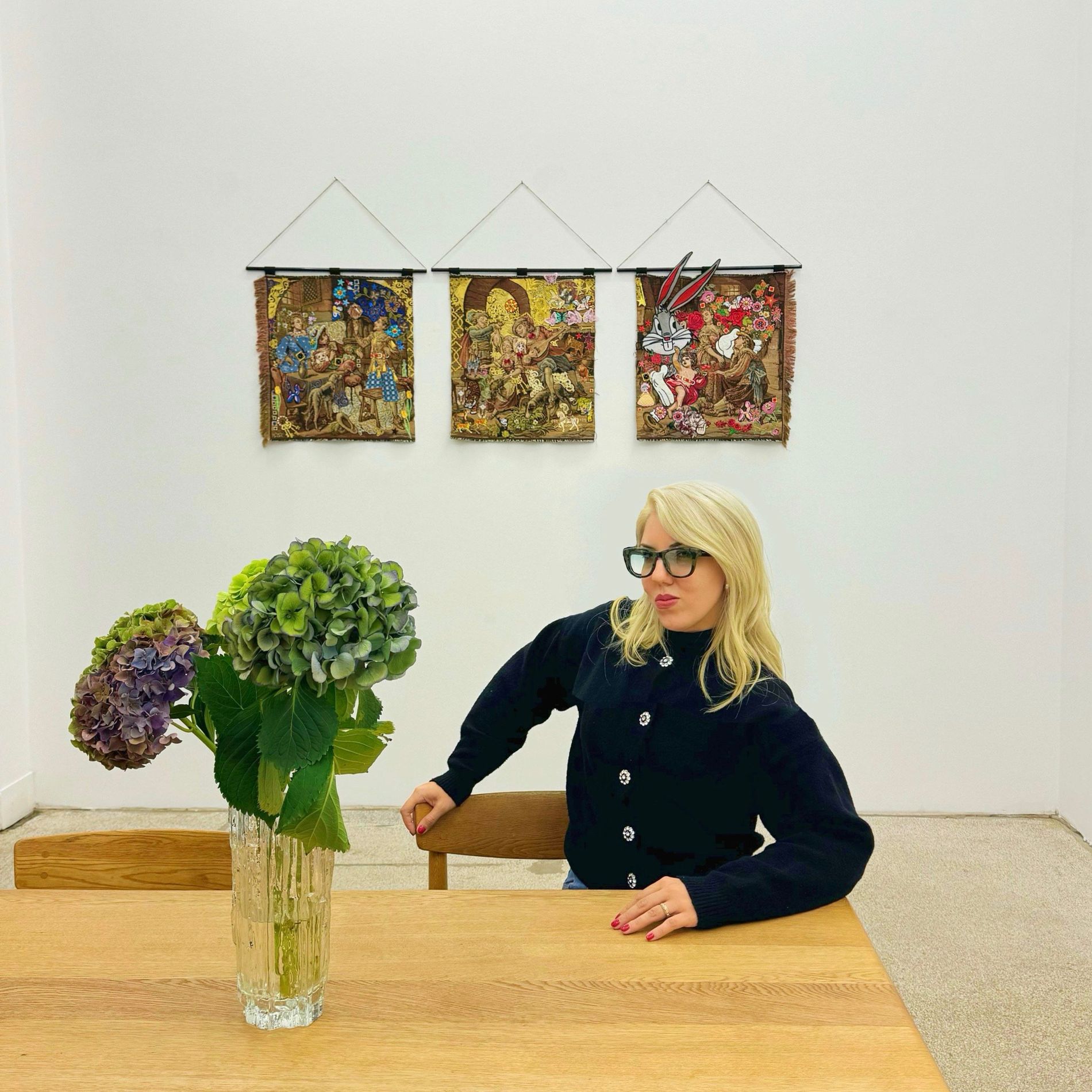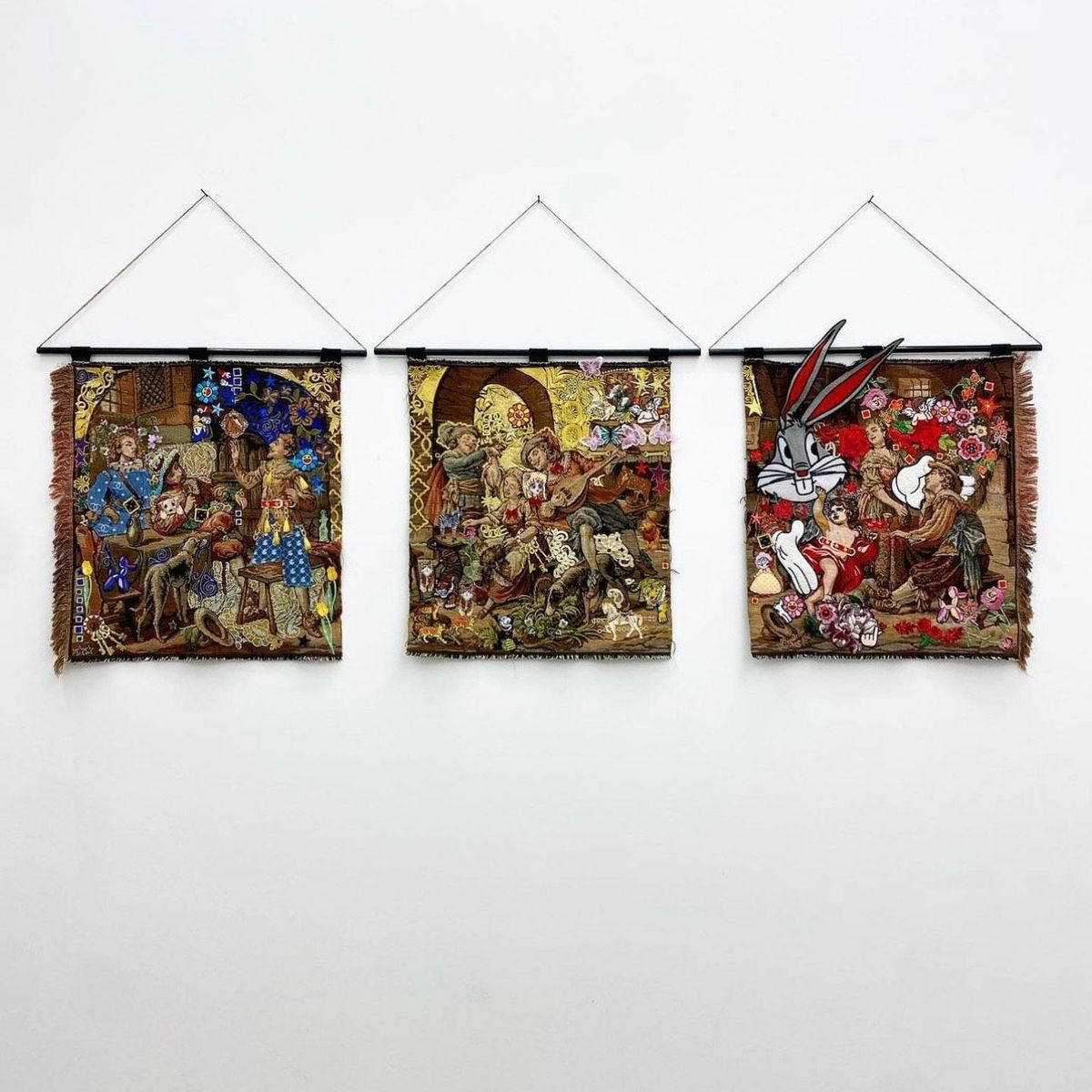 While the gallery is Hayes' primary exhibition space ("That's how I do my job," she says) lately she's become enamoured with showing in public spaces. "Public art is truly a connection to people that I don't get in any other way," says Hayes, noting her formative experience with public art was having her work on view at New York's Hudson Yards. "Not even Instagram, which I think is a form of public art." She loves the notion of children and teenagers getting a kick out of her work – a demographic that might roll their eyes at the thought of spending an afternoon gallery-hopping. "I have a real affinity for kids with my work," she says. "They really connect with it."