In the latest episode of our Vogue Scandinavia Sounds podcast, Danish designer Anine Bing sits down with editor-in-chief Martina Bonnier to reflect on a decade of "uniform dressing"
An off-duty staple for many an A-lister it's hard to imagine Danish-born, LA-based designer Anine Bing would even bat an eyelid for a celebrity in her wares, but she too has caught Bieber fever. "I'm really obsessed with Hailey Bieber at the moment," says Bing in Vogue Scandinavia's latest podcast episode. "I think she's adorable. I think she has such a great style. Plus, I like her kind personality. I always liked people who are down to earth and kind, and so I get really happy every time she wears a piece."
But it's not just on-the-moment fashion darlings on Bing's mind when she starts her designs. It's her ability to make clothes women want to reach to time and time again that is at the centre of this week's episode, as Bing and Vogue Scandinavia's editor-in-chef Martina Bonnier chart the designer's career from blogger to business woman.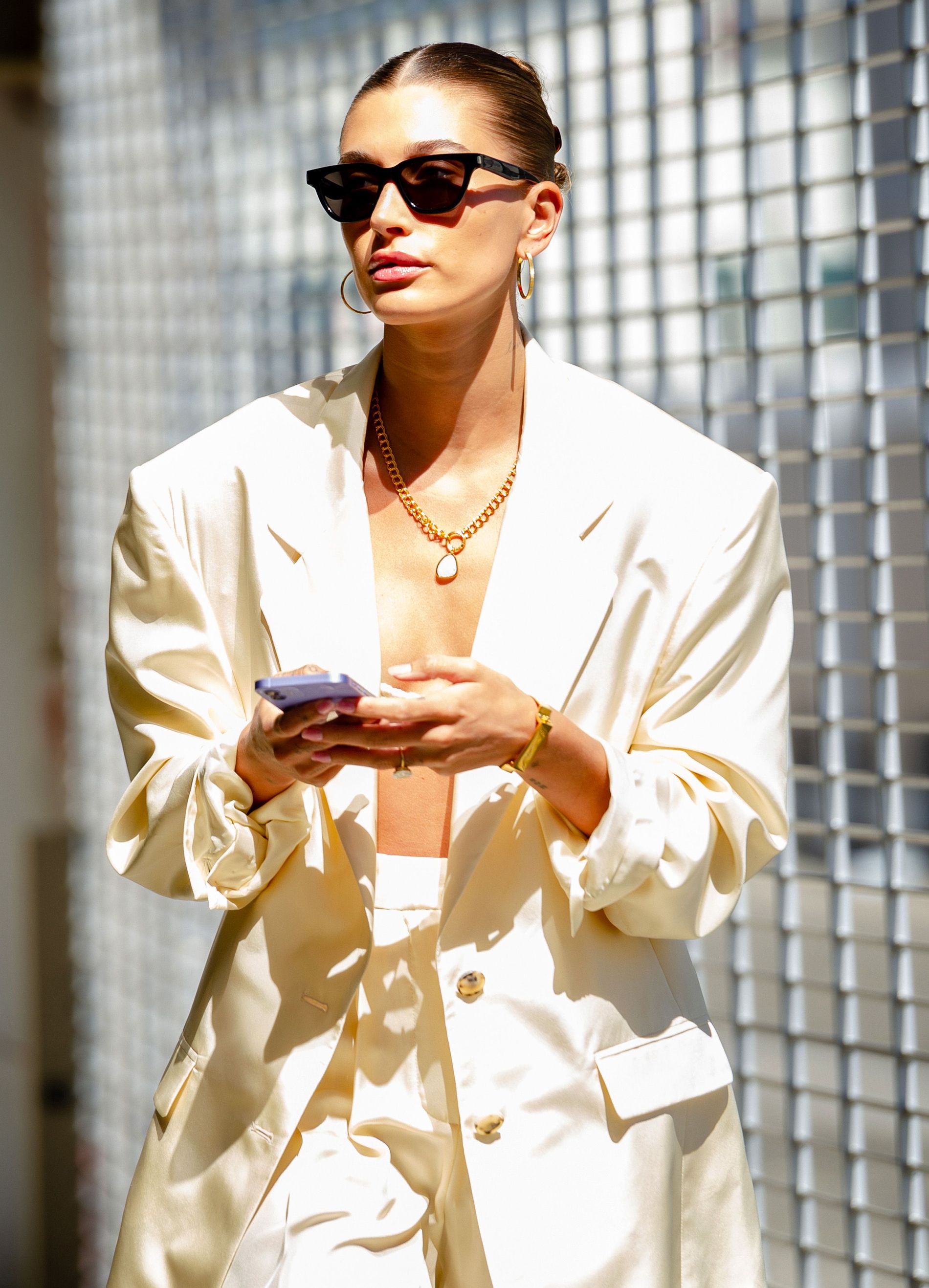 Hailey Bieber is one of Bing's favourite stars at the moment. Photo: Getty
"I would say the typical Anine Bing woman is a woman who is confident," explains Bing. "She dresses for herself, not for others. She's probably on the go. She has a lot of things going on and she just wants to simplify her closet, you know, and that's really what I'm trying to do for her — to create those pieces that she can grab day after day, and mix and match with whatever other brands she might have."
Simplifying your closet is at the very heart of Bing's ethos. She has people the world over lining up to wear her rock 'n' roll take on minimalism yet she doesn't want to be a trend setter. Her pieces have become wardrobe cornerstones that can be reached for regardless of the date, time or year. "To me, it's more important to be timeless, minimalistic and classic than trendy," she explains. "I really want to create pieces that women can keep in their closet year after year. So, of course, we go along with what's happening in the world. But I would not say that I want to be a trendy, trendy brand."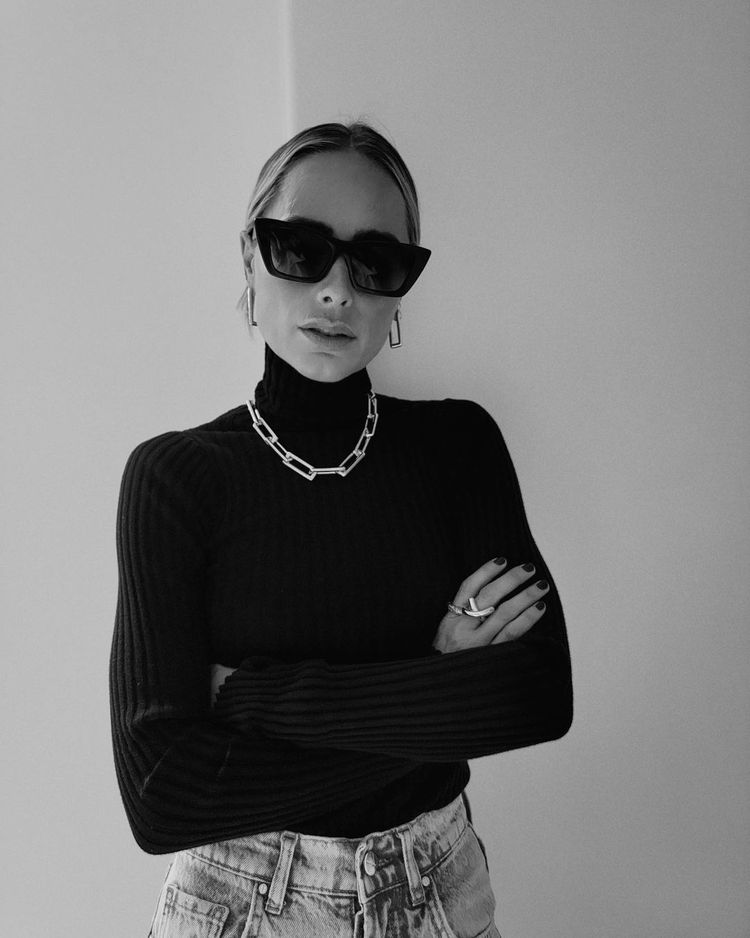 Bing is all about making fashion simple. Photo: @aninebing
While many strive to be the next Chanel, for Bing it's always been about being relatable and accessible. "I knew I wanted to simplify fashion," she explains of her journey. "I didn't want to complicate it. Back then it was either those super high end labels or the high street. I wanted to create something kind of in between very chic and relatable."
And a decade on, that's exactly what she has created, all while wearing her signature uniform of a blazer and t-shirt. Along with celebrity crushes and growing empires, in this episode the designer also talks family, her love of Danish summers and sweets, plus why she's created a handbag in honour of her husband.
Listen to our latest Vogue Scandinavia podcast episode right here: