Take an exclusive backstage look at Filippa K's spring/summer '24 collection, which also marks the brand's 30th anniversary
For spring/summer '24, Filippa K turned to something that defines life here in the Nordics this time of year: the light. "I've never lived in a country where people speak as much about light as we do in Sweden," says creative director Liisa Kessler, who moved here from Paris, where she was working at Saint Laurent, early last year. "Having spent my first full winter here, and now that we've entered 'magic season', I understand why." Specifically, the collection revels in golden hour; that stunning warm glow that makes everything it touches beautiful.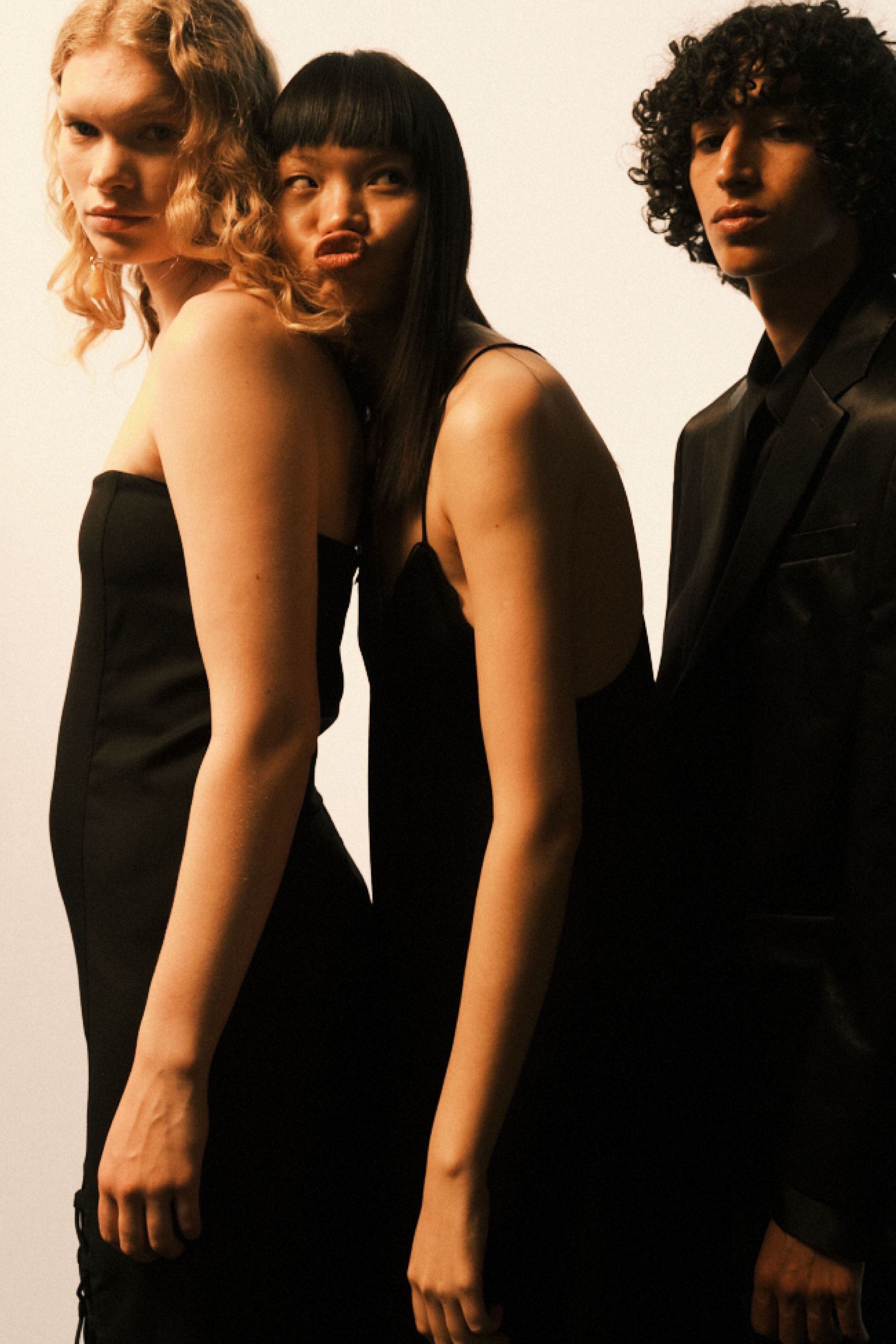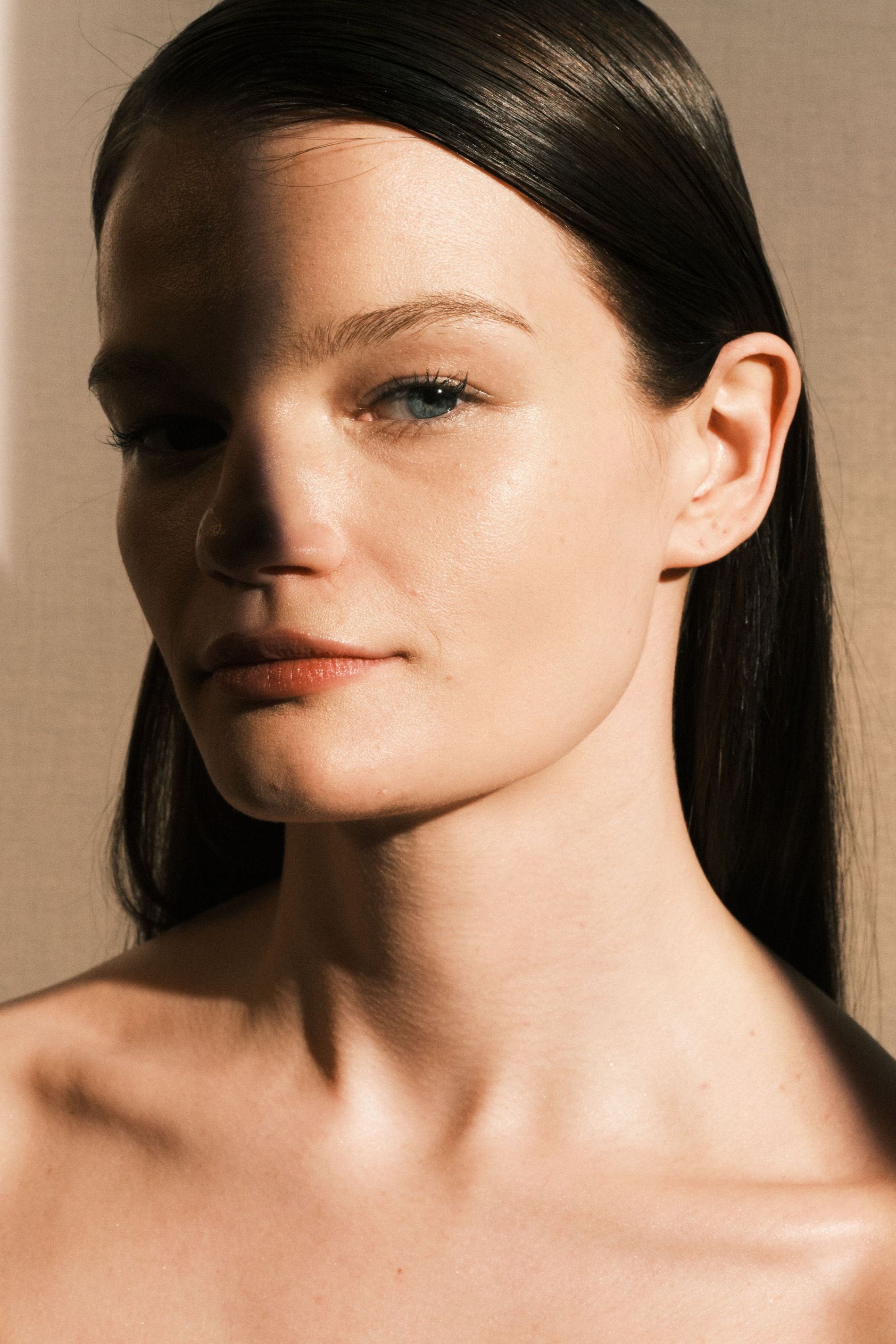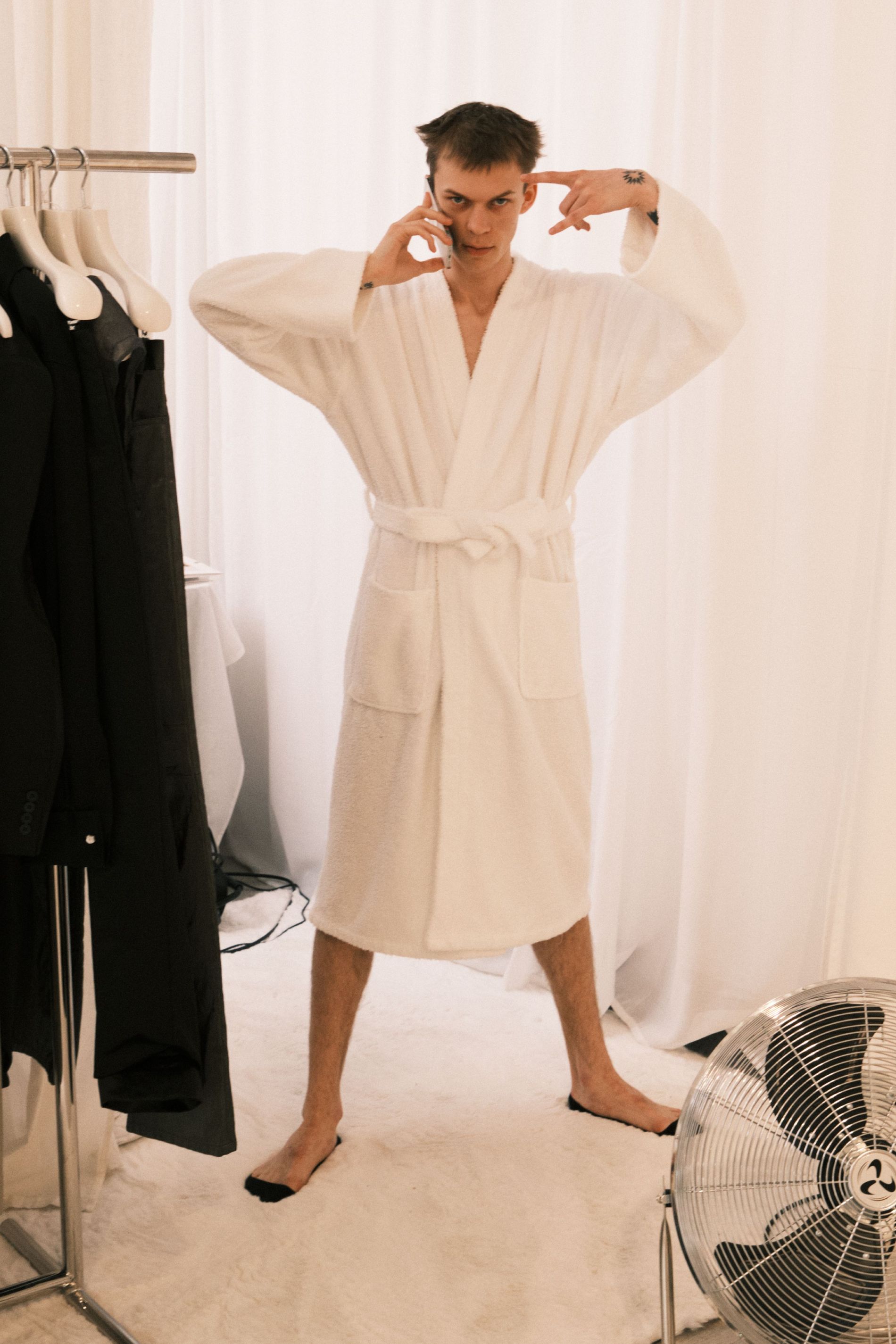 It's fitting to have chosen a starting point that's so fundamentally Swedish; the collection comes just as Filippa K, a brand that revels in a very particular Swedish sensibility, turns 30. Here we find '90s Scandinavian minimalism on full display – the simple slip dresses and high-buttoned blazers, the sweet mini skirts and relaxed trousers – all rendered in a solstice sun palette of over-dyed neutrals. "You feel almost as though the garments are being seen through this golden hour lens," says Kessler. Also nodding to the '90s while gazing towards the brand's future: a brand new monogram – an organic take on Filippa K's founding year, 1993.
There are a handful of Filippa K icons on display for the occasion. Take, for instance, the stretch denim with a pocketless rear ("I think anyone growing up in Sweden in the '90s would associate Filippa K with these jeans, they just had such a great fit," notes Kessler) or the classic jersey polo shirts. Looks are finished with the ideal '90s accessory: the wide jersey headband. Theirs comes finished with a rolled-edge hem.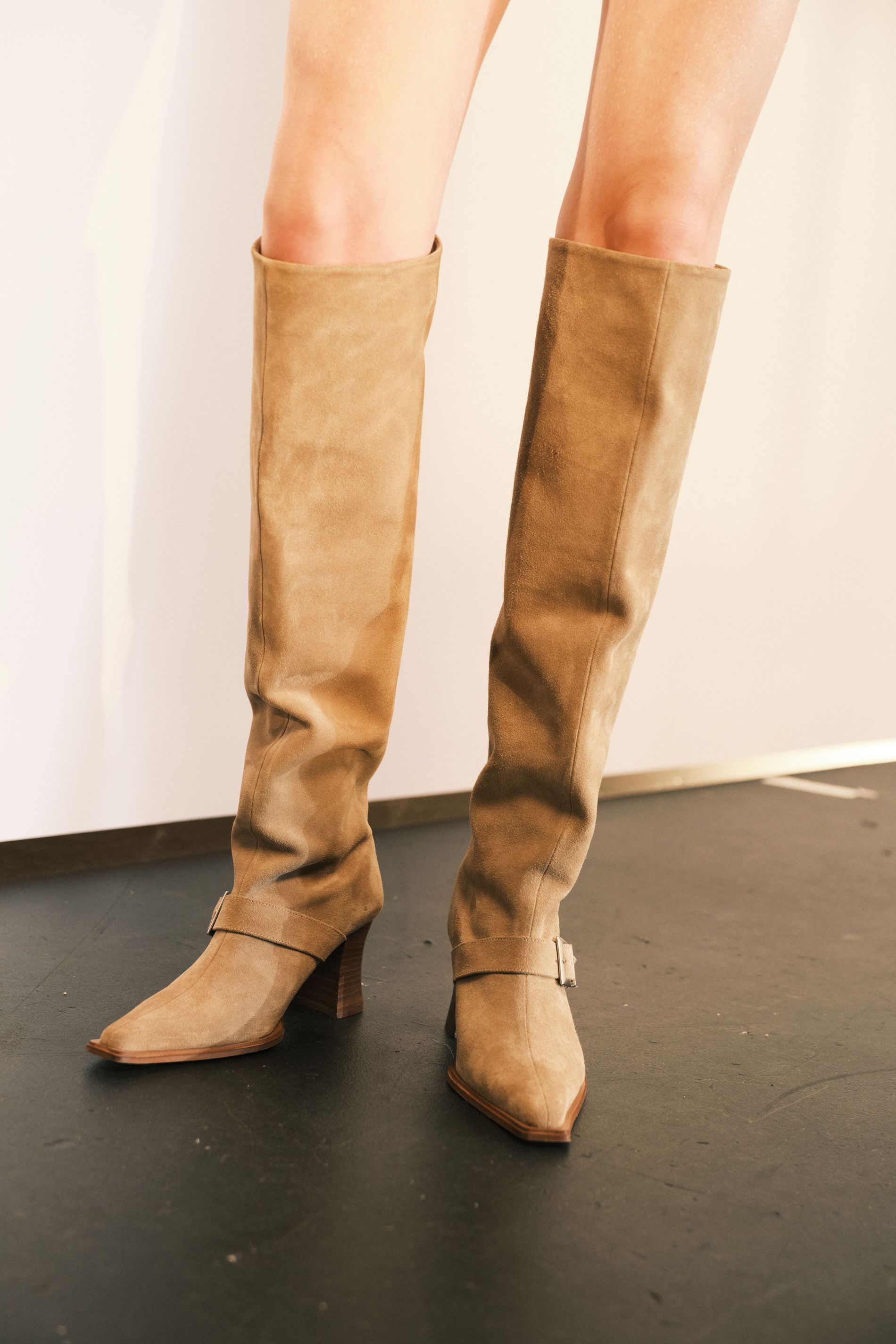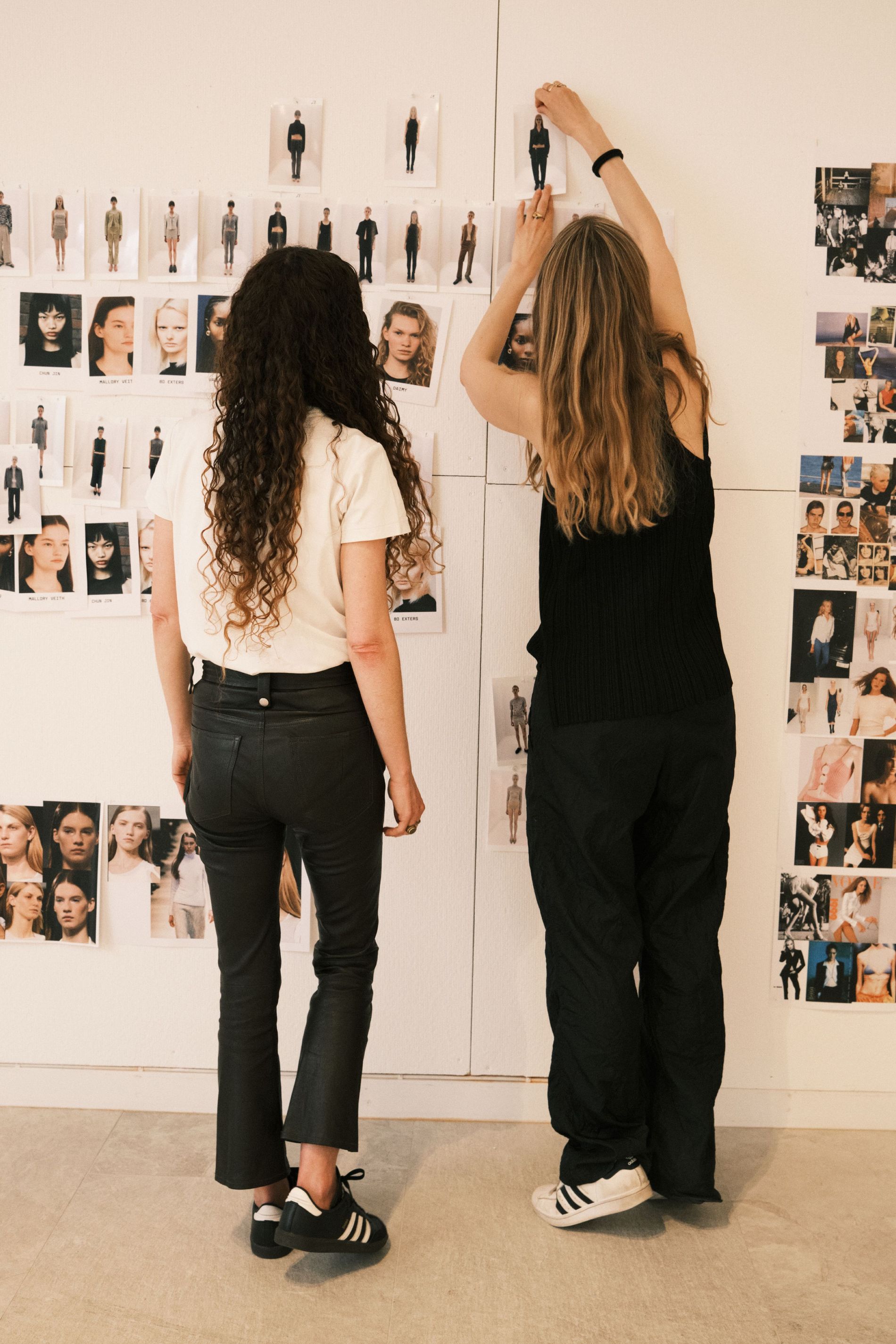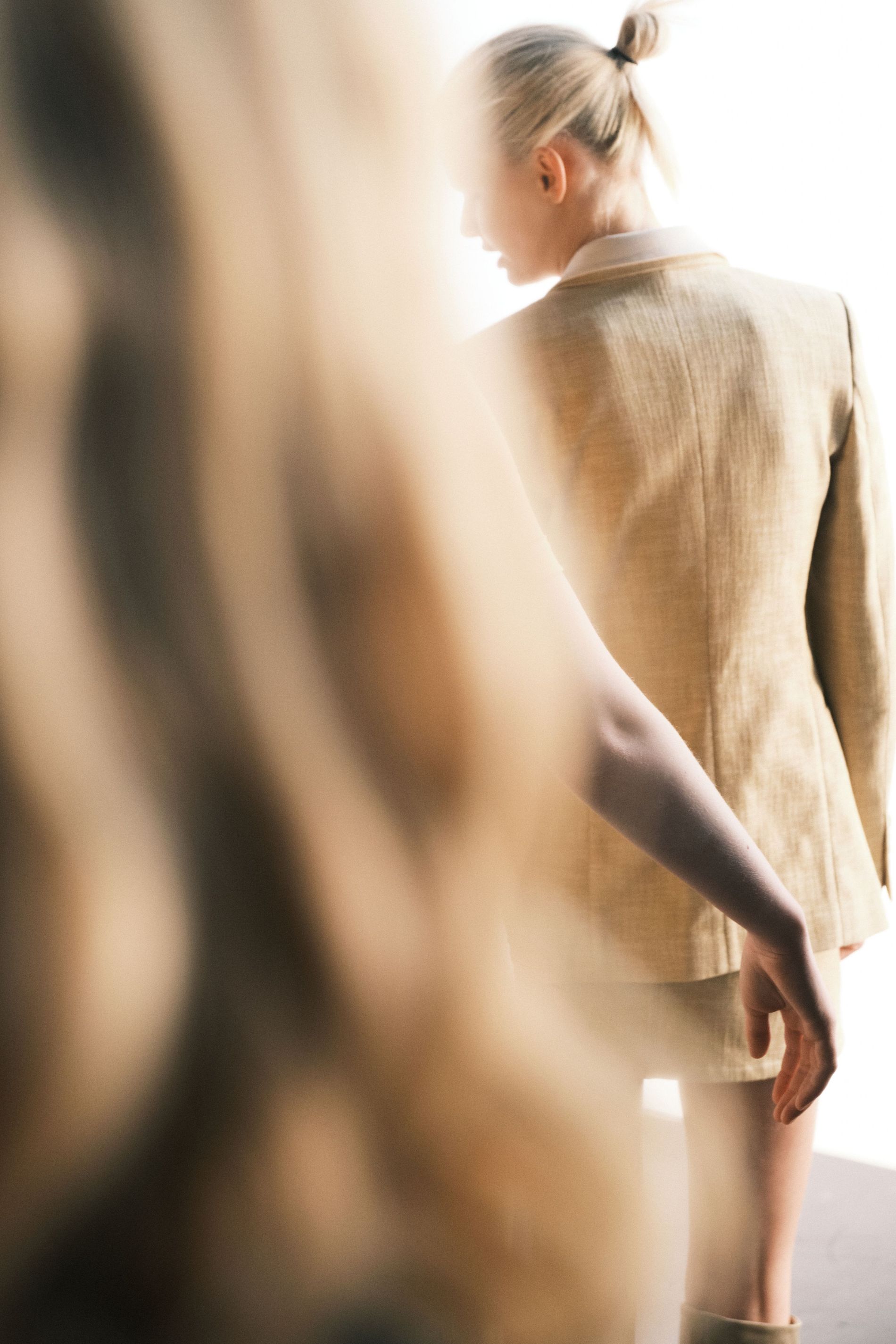 The nostalgic collection is made undeniably modern by the way it's put together, with the help of stylist Ondine Azoulay. Briefs and jersey bandeaus are paired with long linen coats, barely-there bikini bottoms met with an easy tank and heels. "The Scandinavian summer wardrobe is one where you mix and match your garments. Adding or removing aspects of your outfit allows you to go from warmer temperatures during the day to cooler temperatures at night, without changing your base – often a bikini," says Kessler. "Having spent my summers in the Finnish archipelago growing up, it feels so natural to throw a cardigan over my bikini bandeau top, or a nylon parka and rubber boots if it suddenly starts to rain. This often results in a strange combination of garments in your look that I find beautiful."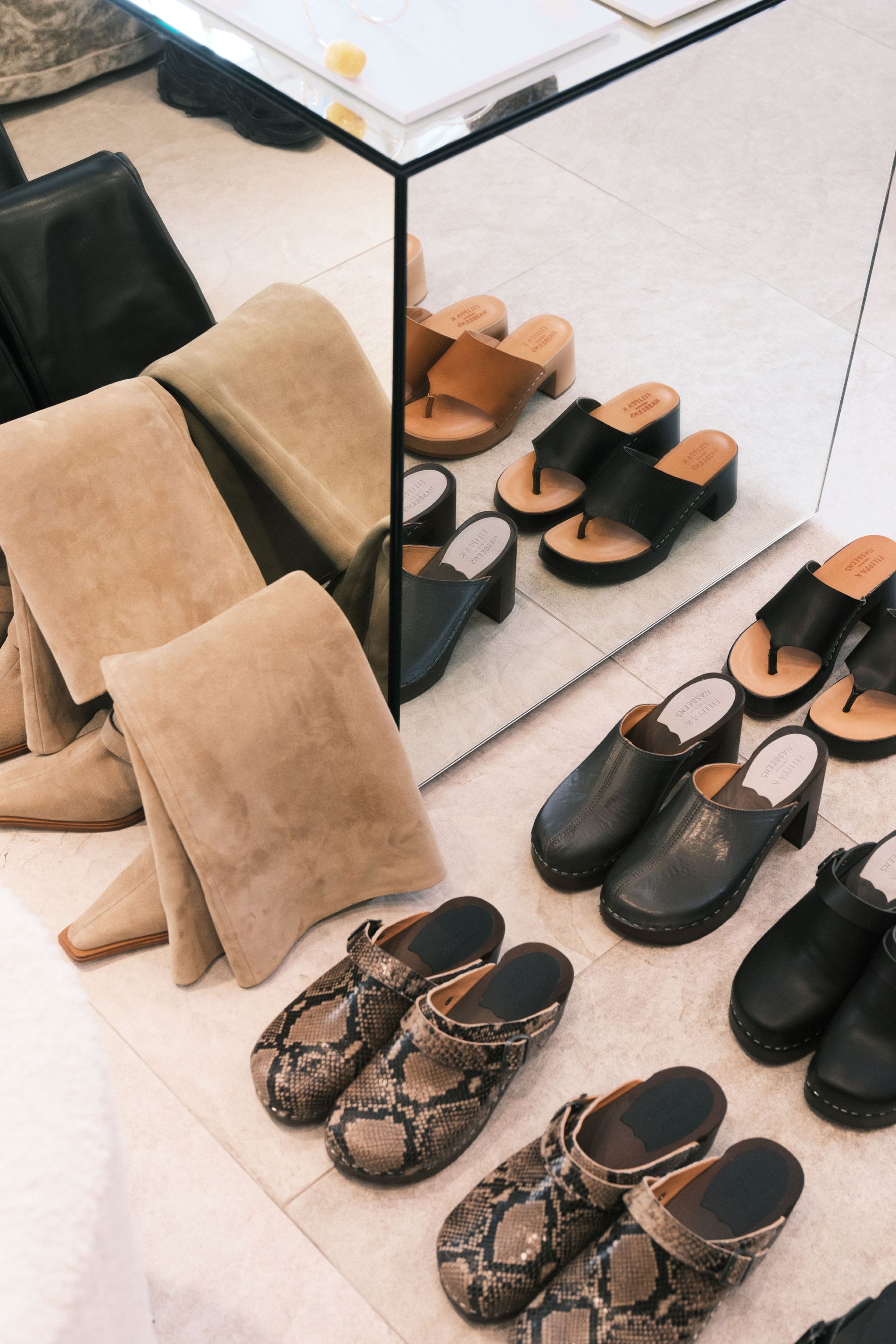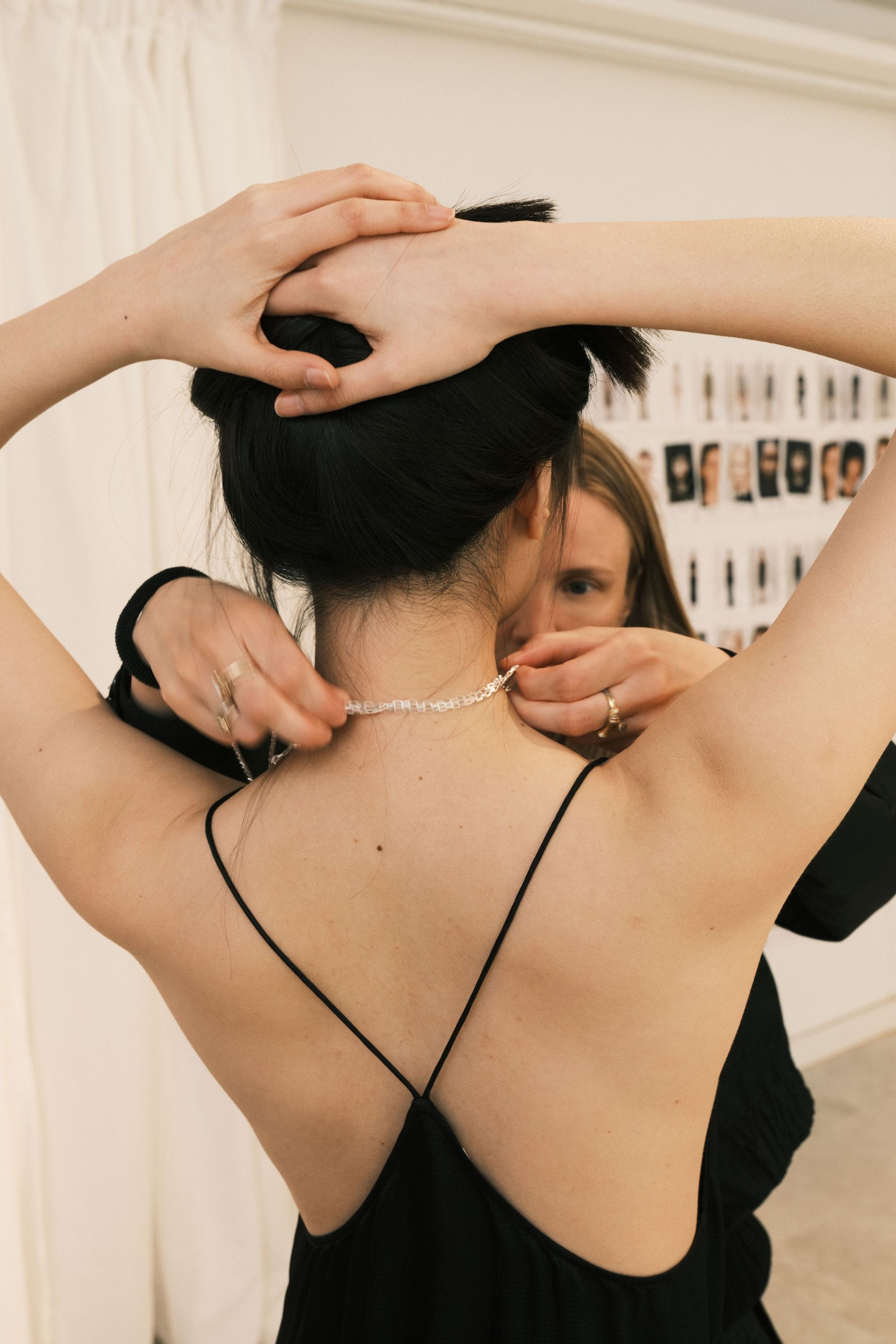 For a collection inspired by summer light, there's plenty of black, but it's there that Kessler's mastery of a slick silhouette shines through the most. "A big part of my own wardrobe is black," she says. "To me it's still the most sophisticated and minimal colour that creates an emphasis on the silhouette."
See the full collection below: