Vogue Scandinavia's handbag expert Marianne Theodorsen headed to this year's International Festival of Fashion, Photography and Fashion Accessories in Hyères, where Finland's Sofia Ilmonen took out one of the top prizes
Ever since 1986, the town of Hyères on the French Riviera has been home to the International Festival of Fashion, Photography and Fashion Accessories. The festival's mission is to promote and reward young fashion designers from all over the world, as well as emerging talent in photography and accessory design.
The festival is supported by heavyweights such as Chanel (who is also the Grand Partner of the festival), Hermès, Mercedes-Benz, LVMH and Chloé, and each year the contestants are carefully selected from hundreds of entries by a star-studded jury consisting of what is undoubtedly some of the most powerful names in fashion.
For 2021, Lacoste's creative director Louise Trotter was president of the fashion jury, while shoe mastermind Christian Louboutin was president of the accessories jury. Previous years can list names such as Jonathan Anderson, Raf Simons and Paco Rabanne.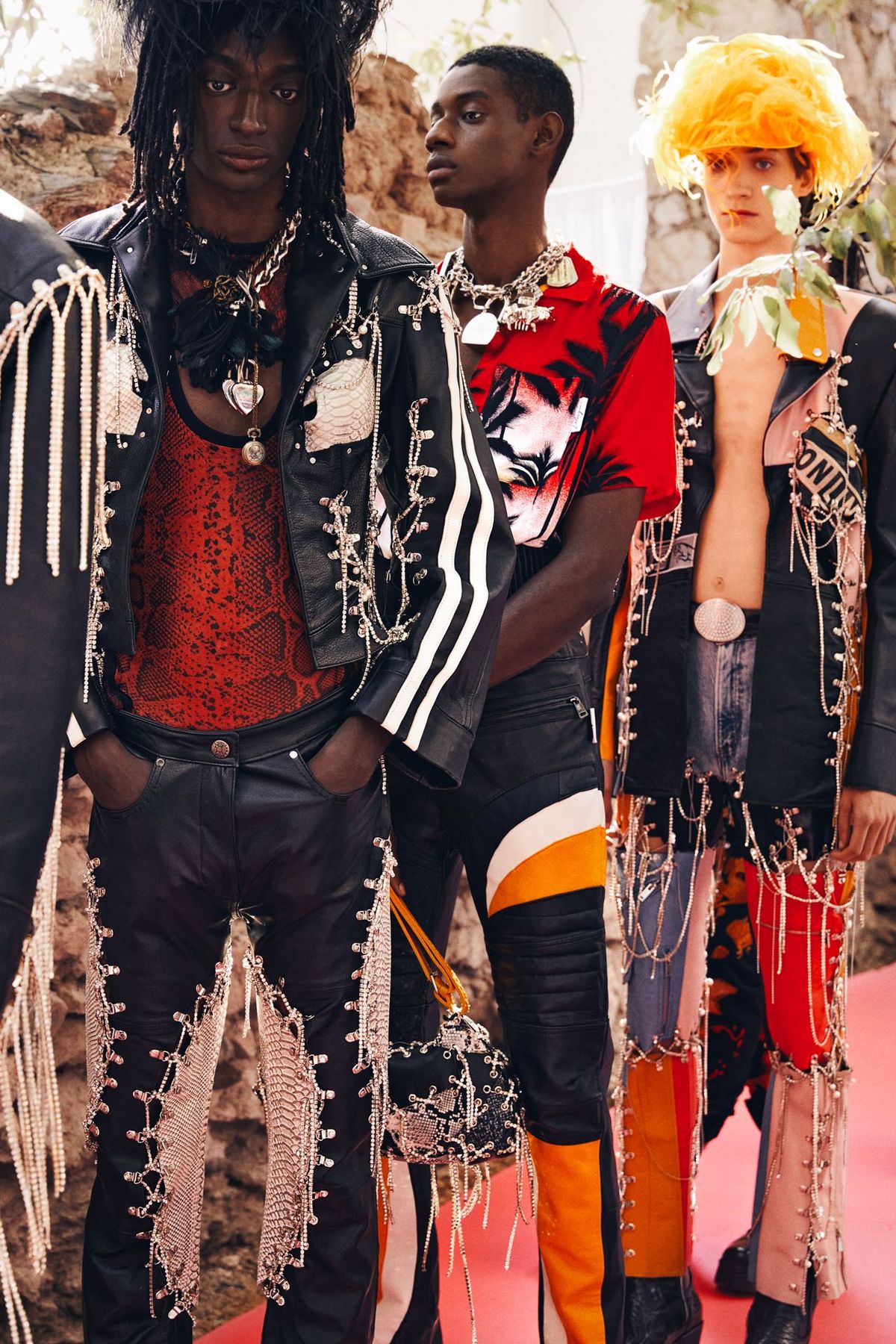 Colombian designer Mateo Velasquez's upcycled pieces were on show at this year's festival . Photo: Polina Vinogradova
All entries are honoured with group exhibitions, and several prizes are also awarded to the young talents, such as the Grand Prix of the Jury, 19M Chanel 'métiers d'art' Prize, the Chloé prize, the American Vintage Photography Prize and the Hermès Fashion Accessories Prize.
This year the list of winners (to name only a few) included Ifeanyi Okwuadi, who took home the Grand Price of the jury, Rukpong Raimaturapong who won the 19M Chanel Métiers d´Art price and Emma Charrin and Olivier Muller who got top scores from the photography jury, and went home with the Grand Price in their category.
Taking place in the iconic Villa Noailles (designed by French architect Robert Mallet-Stevens) on a hilltop surrounded by huge trees set with disco lights, the festival felt like an intimate affair, yet bursting with life. It showed us that the future within fashion and photography indeed is bright. Here are some of our favourite moments:
Sofia Ilmonen's dreamy dresses
Scandinavia was well represented with three Finnish contestants. One of them being Sofia Ilmonen - a graduate from London College of Fashion who showed us a collection of beautiful dresses making us long for long Scandinavian summer nights. Striking in both color and silhouettes, these flowy creations are all made from the same fabric pattern - a method that reduces fabric waste to an absolute minimum, and also gives sizeless garments that can be gathered to fit various body sizes. Both sustainable and inclusive, Ilmonen won the Mercedes Benz sustainability award for her collection.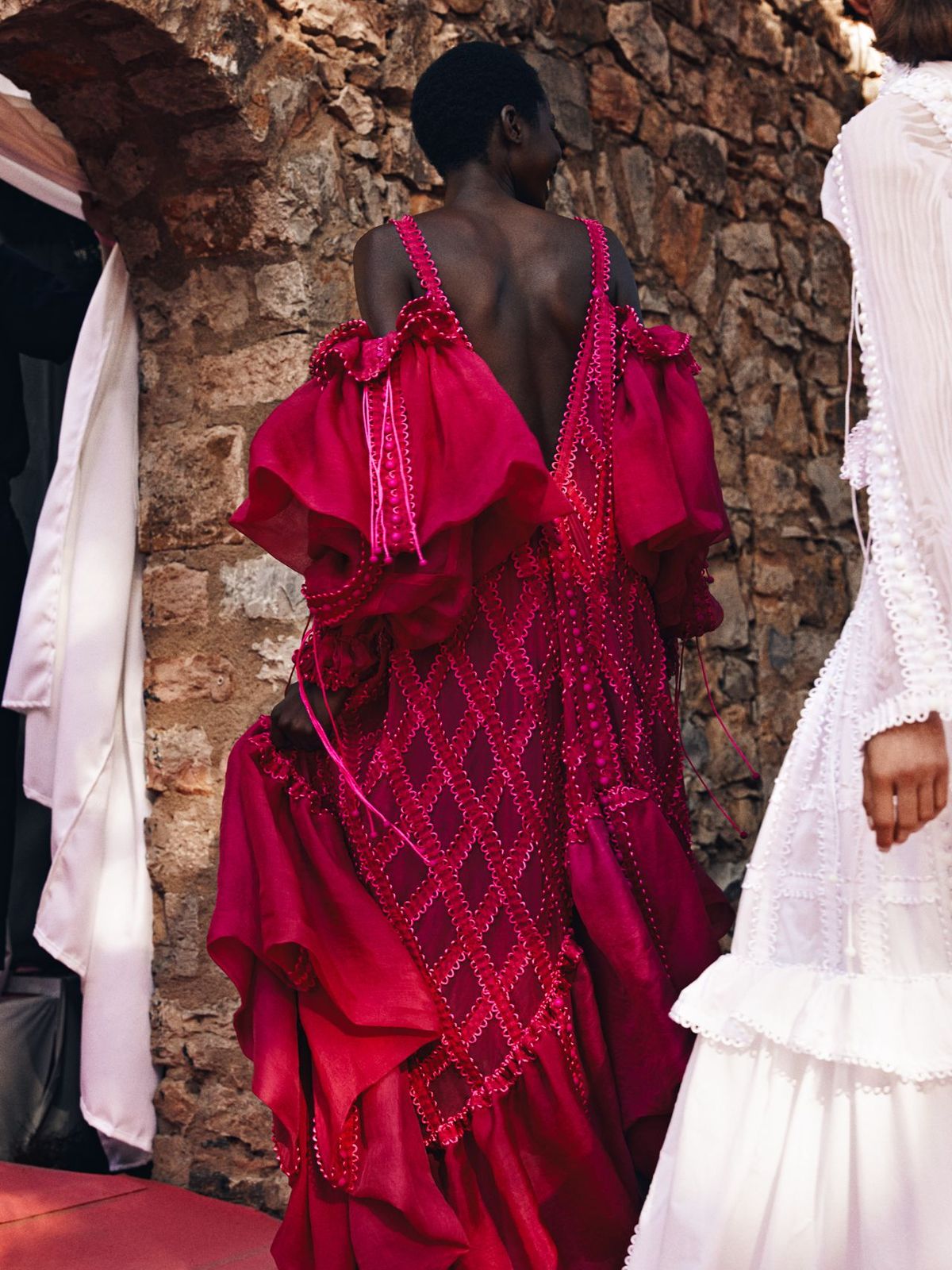 One of Sofia Ilmonen's beautiful designs. Photo: Polina Vinogradova
Sustainability takes the front seat
Speaking of sustainability, Sofia Ilmonen wasn't the only one who had this is mind. In fact it seemed most of the designers had sustainability sitting front row in their collections. Latvian Elina Selina's collection was a colourful homage to the traditional techniques of knitting and crocheting, completely made from upcycled, thrifted and leftover materials, while Colombian Mateo Velasquez had taken inspiration from motorcycle clubs and the queer community and made a leather heavy collection entirely from upcycled fabrics. Taiwanese Mengche Chaing's collection was devoted to marginalised people and the way they express their personalities through what little they have, and his crossover between couture silhouettes and the way the nomads in Paris uses fabrics. He used upcycled clothing, but also motorcycle covers to create his looks. Old tablecloths were reborn as jackets by Adeline Rappaz, who also made intricate pieces of clothing entirely from small fabric scraps.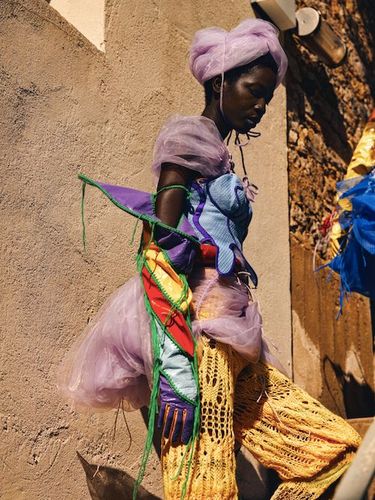 Elina Silina's work combines traditional techniques of knitting and crocheting with recycled fabrics. Photo: Polina Vinogradova
Thomas Nondh Jansen's everyday objects
Dutch Thomas Nondh Jensen's photography was a real vibrant standout in the photo exhibition. Full of colour and humour, Nondh Jansen transforms everyday objects into something new by putting them in an unexpected setting. According to Nondh Jansen, it's about the beauty of everyday life, and making something ordinary special.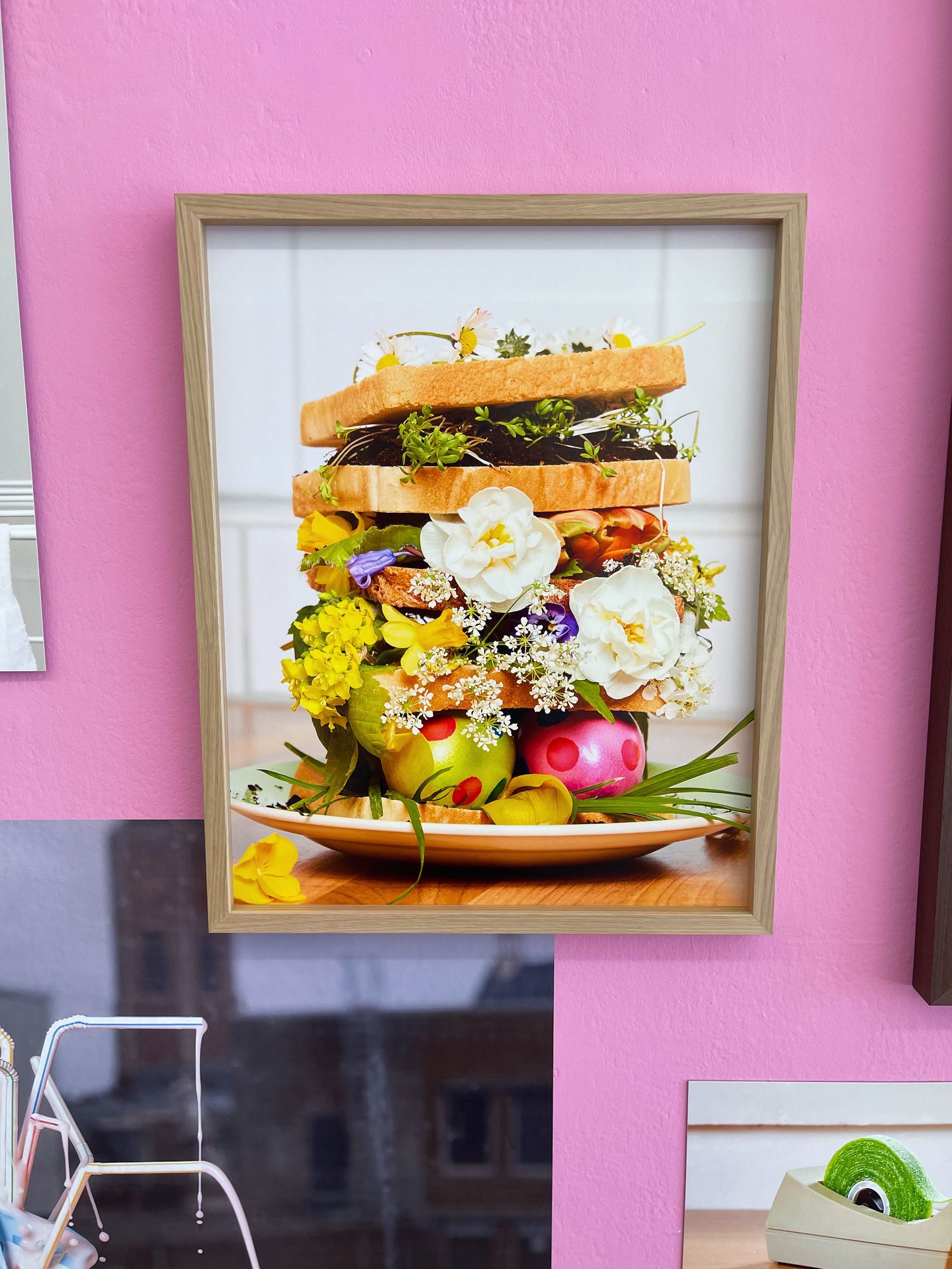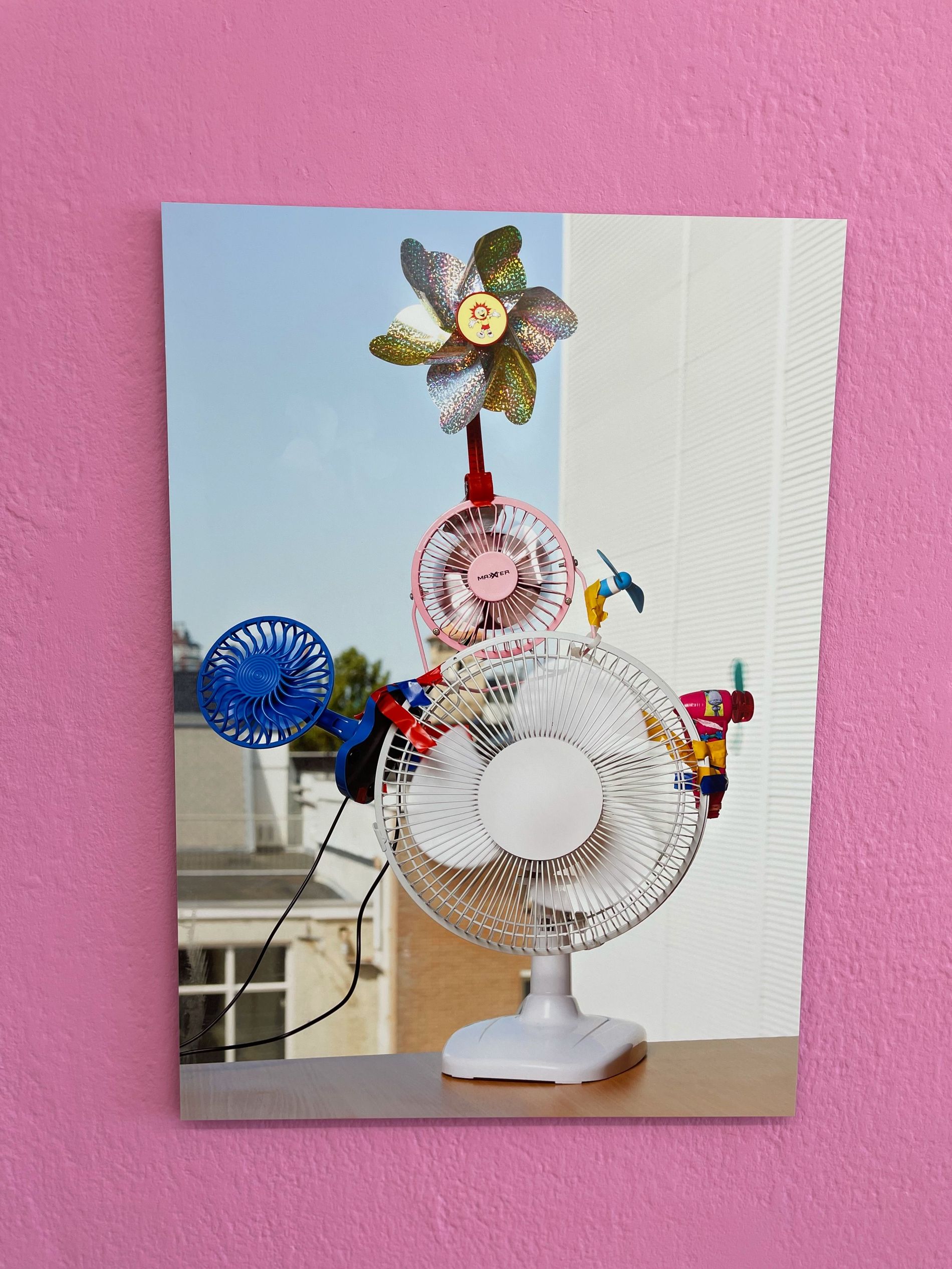 Fruitful collaborations
Being the grand partner of the festival, Chanel does more that just support the winners financially. Each year the 10 finalists for the fashion prize are given the opportunity to work with Chanel's Métiers d'art. The Metiers are the artisanal workshops that provide Chanel with things such as lace, tweed, pleats, hats and fine embroidery work — products that require immense expertise and craftsmanship. Each of the designers are teamed up with one of the Métiers to make a special item that usually goes way beyond what they are able to produce on their own. The results this year came in form of jewellery, knits, handbags, and also interchangeable hats courtesy of winner Rukpong Raimaturapong in collaboration with Maison Michel.
Rukpong Raimaturapong's colourful work. Photo: Polina Vinogradova
Emma Bruchi's participatory atelier
The festival saw more than just fashion and photography. There were also talks, activities and workshops for the guests to participate in. One of the most striking ones were Emma Bruschi x Lesage participatory atelier. This atelier was conceived by the textile department at the House of Lesage together with the designer Emma Bruschi, winner of last year's 19M CHANEL Métiers d'art Prize, and allowed the attendees of the festival to take part in designing screens using plant fibres and various textile, and learning a bit more about the techniques required for crafting a handmade textile. After a year of social distancing it was something extra powerful about strangers being invited to build something together.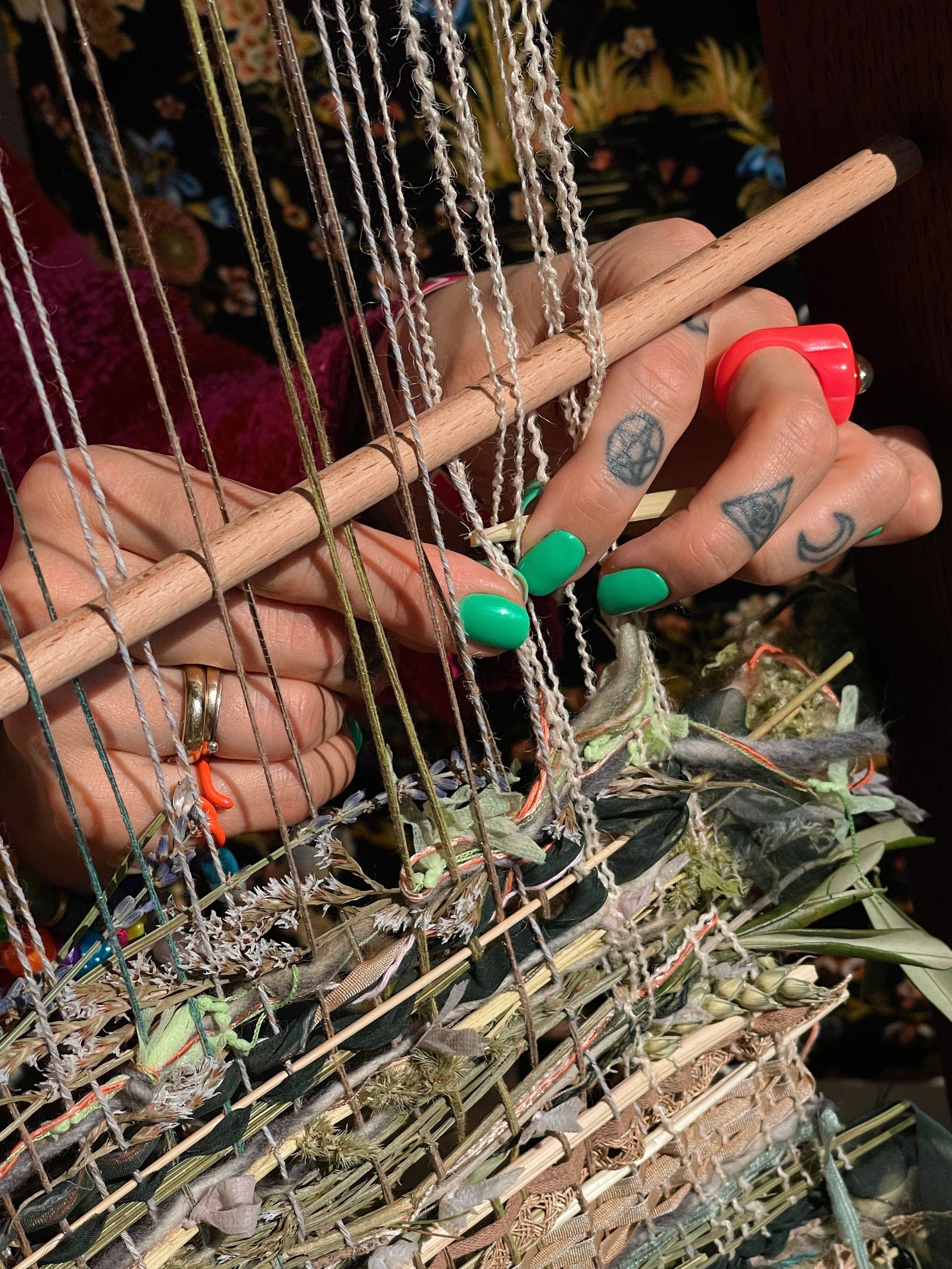 Photo: Polina Vinogradova