For the return of street style at the Nordic fashion weeks, more was more... mostly
IRL fashion is back and Scandinavia's fashion set have not forgotten how to turn out a street style look. Outside the SS22 shows in Copenhagen, Oslo and Stockholm, the aesthetic was bright, bold and endlessly inspiring. Consider the myth of Scandi minimalism more or less debunked.
Though individual style was the name of the game, there were some common threads spotted during the Scandi Fashion Weeks that have just come to an official end with the close of Stockholm Fashion Week yesterday. Here, we break down the prevailing trends on the streets of the major Scandinavian fashion capitals:
Romantic Ruffles
Call it the Ganni effect – Scandis are still ravenous for ruffles. Whether a subtle flourish on a tartan top, ruffled sleeves or a tiered gown, romance permeated the streets. Heavier fabrications – exemplified by that duvet-like Cecilie Bahnsen number – cut a stunning silhouette.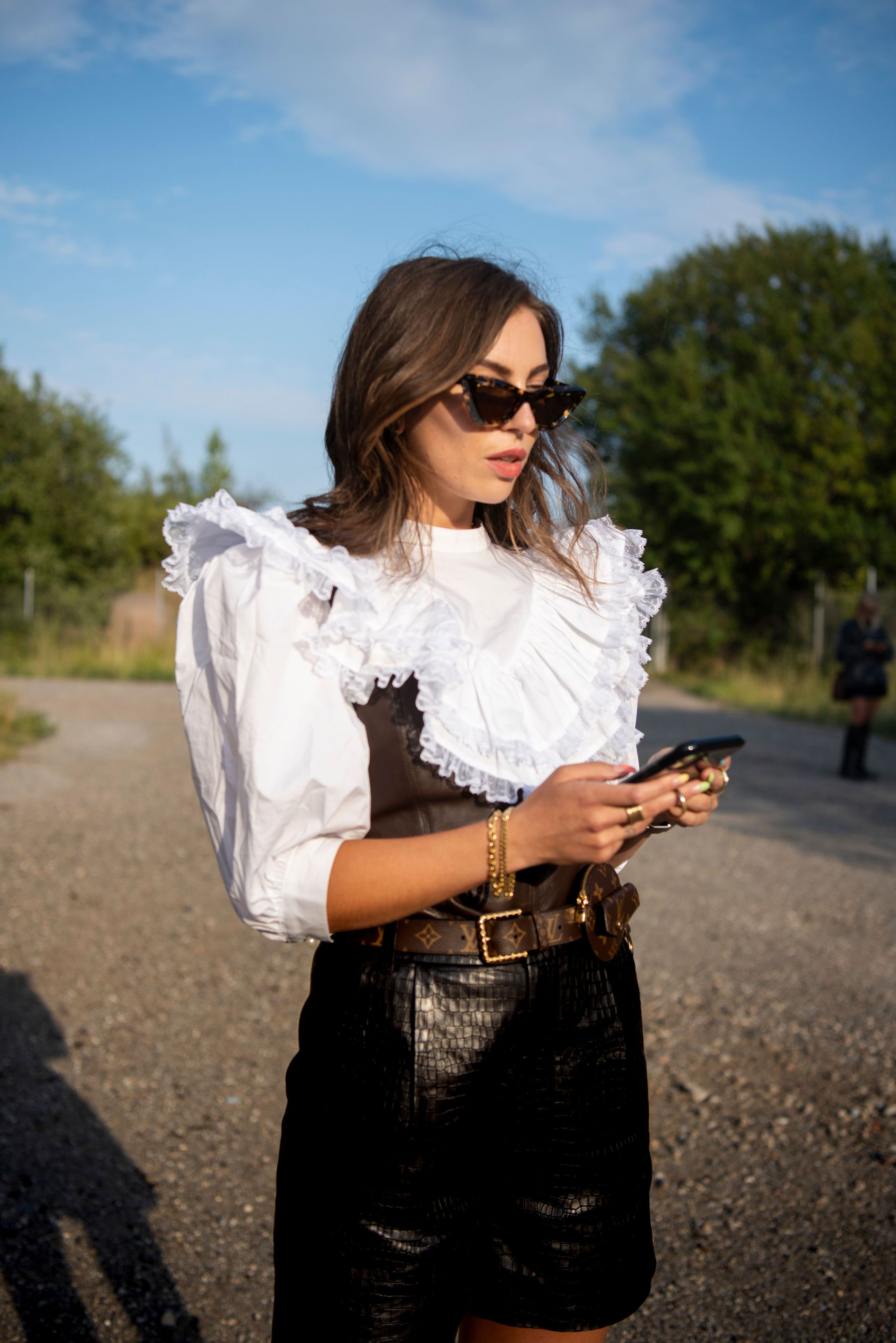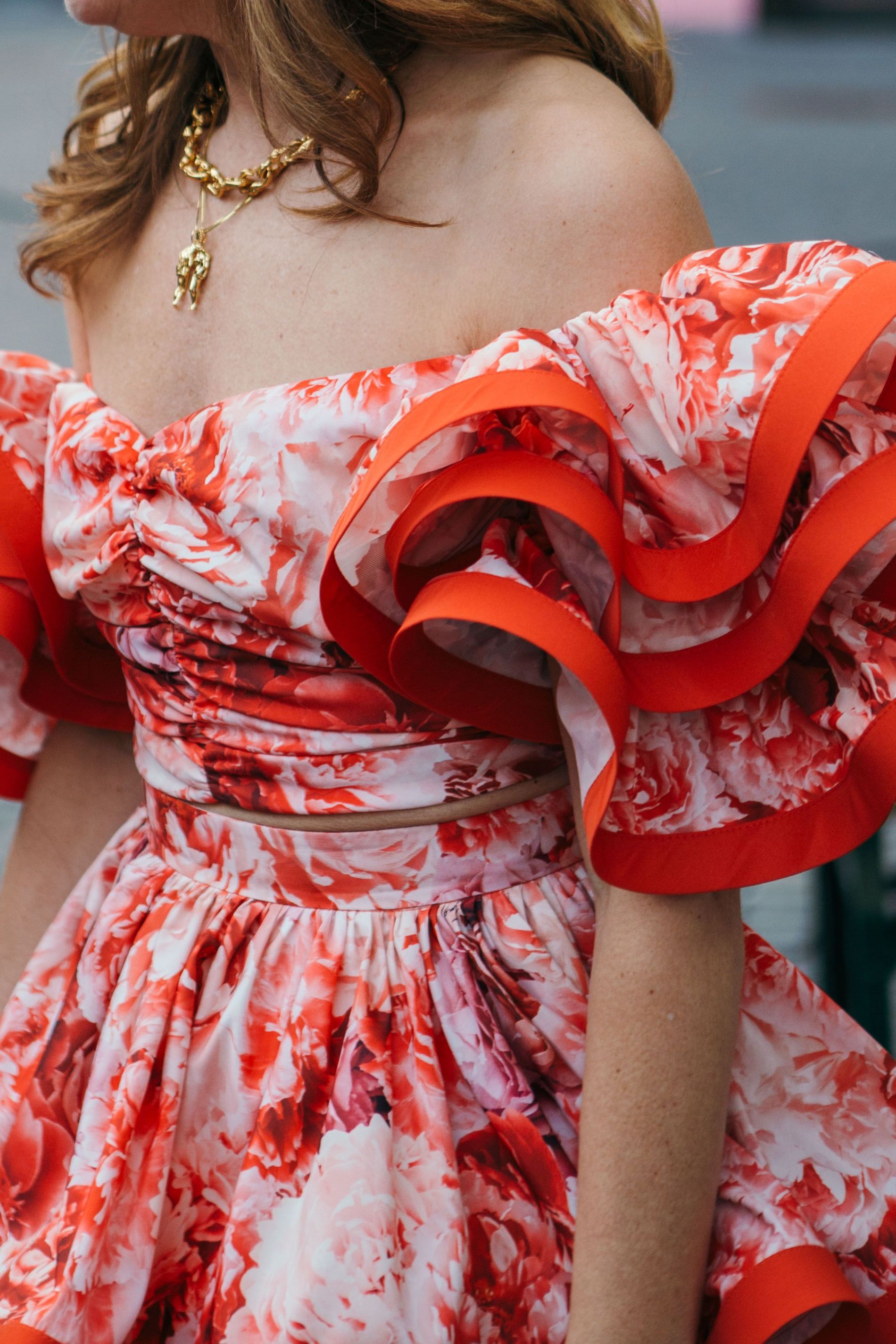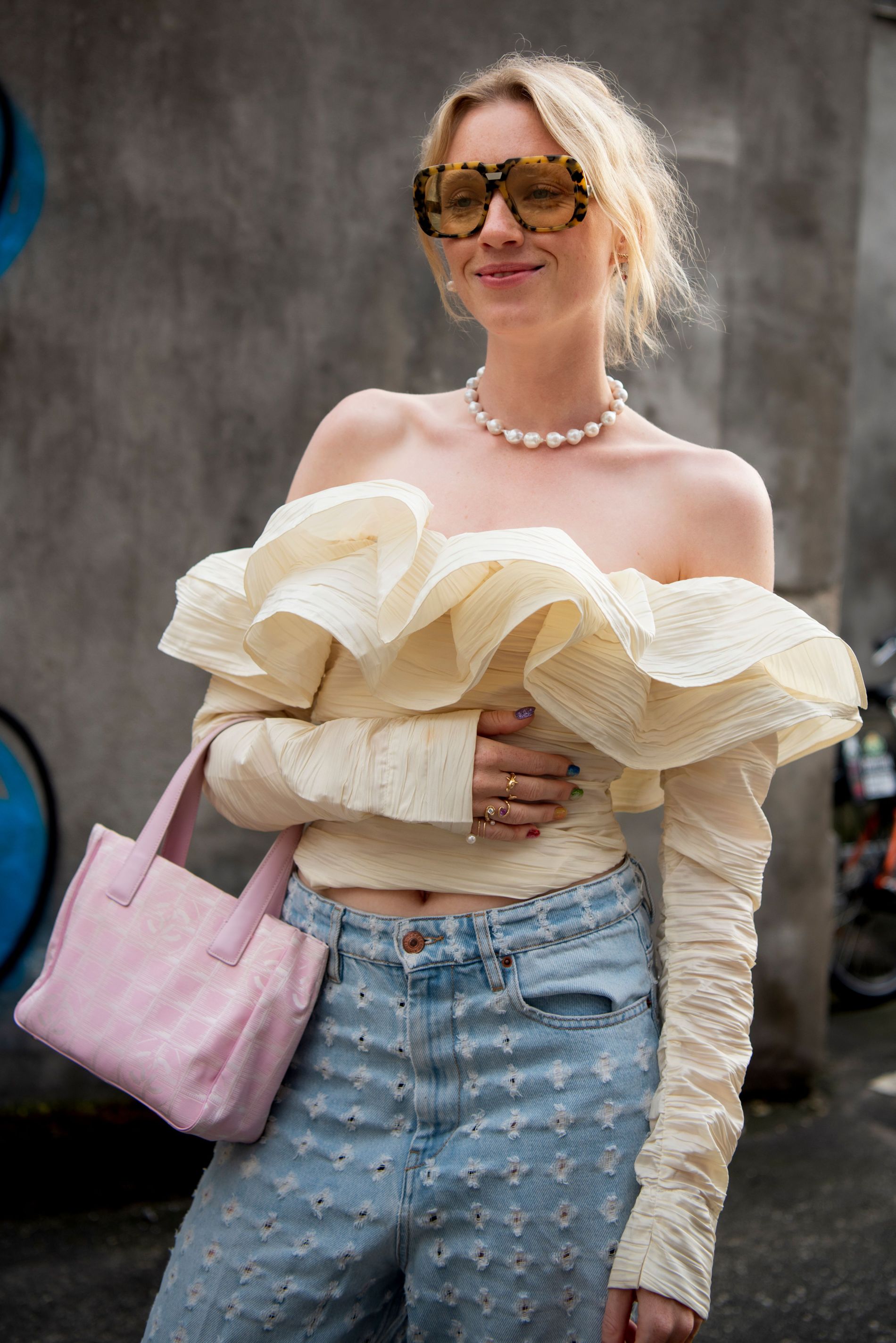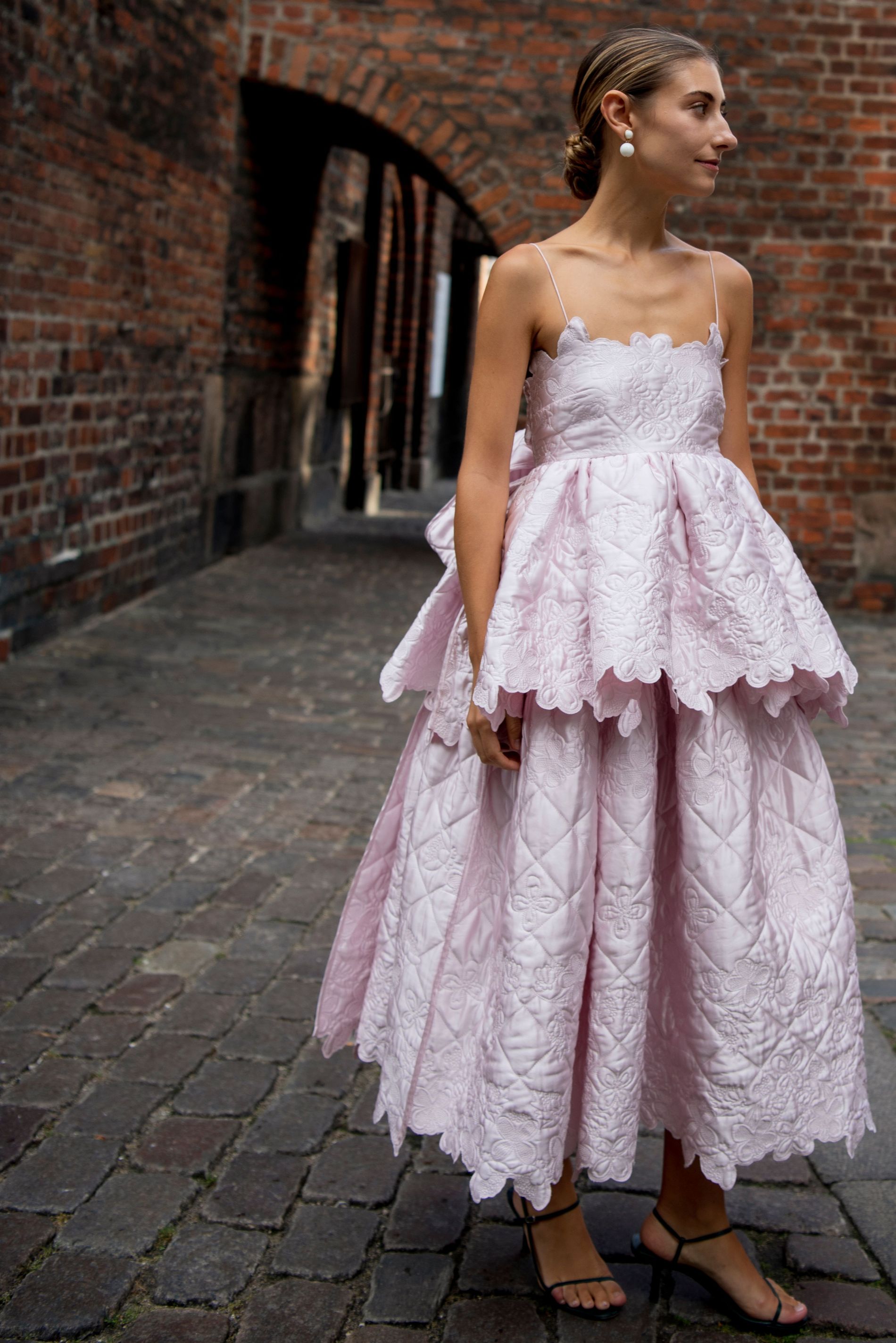 Oversized Blazers
The topper of the season was the black blazer. Worn over a delicate frock or as a dress in its own right, power suiting had wide shoulders and fell well below the hip. Whether double or single-breasted (double, often), solid or pinstriped, these jackets mean business. Cinch 'em at the waist with a belt or bag or wear 'em open and loose. The oversized black blazer has the range.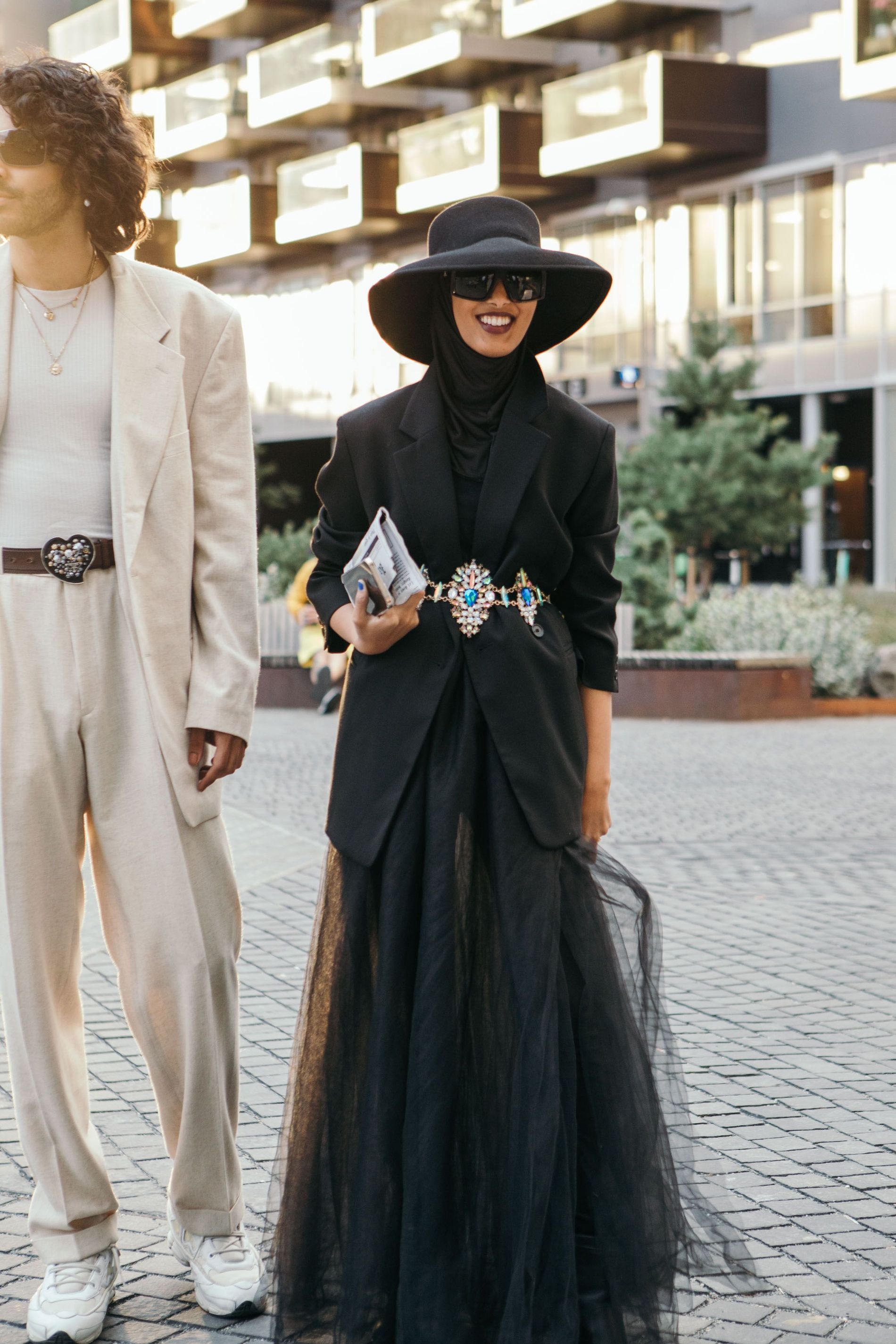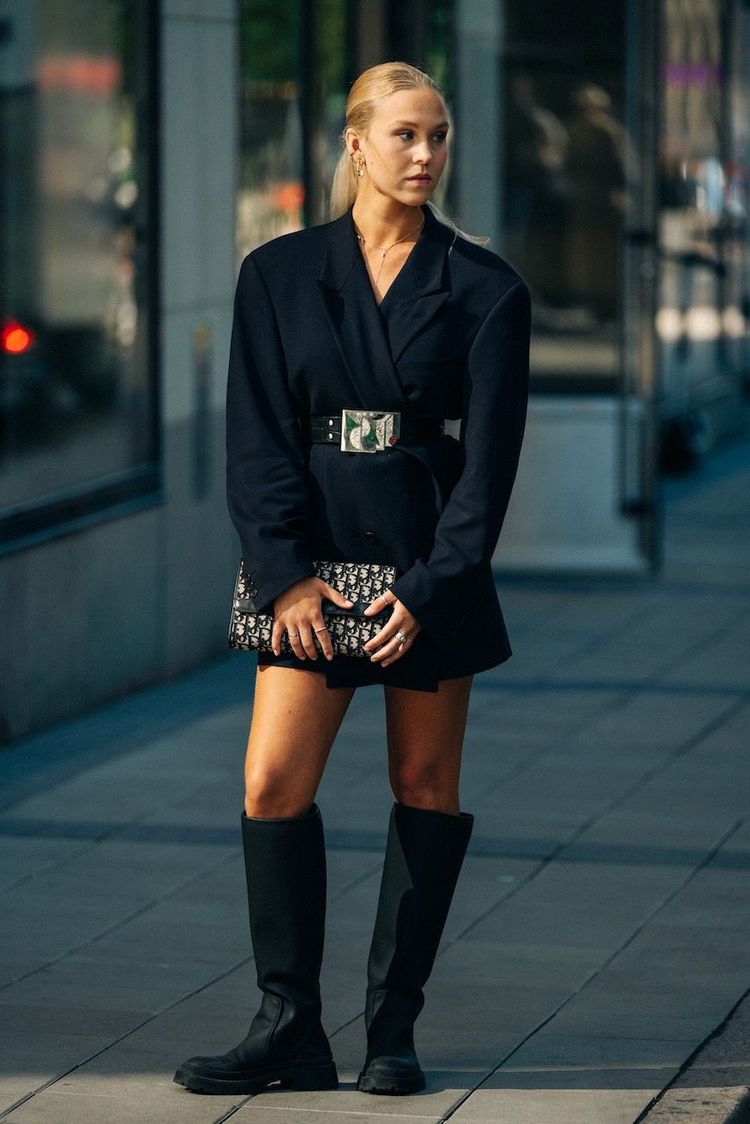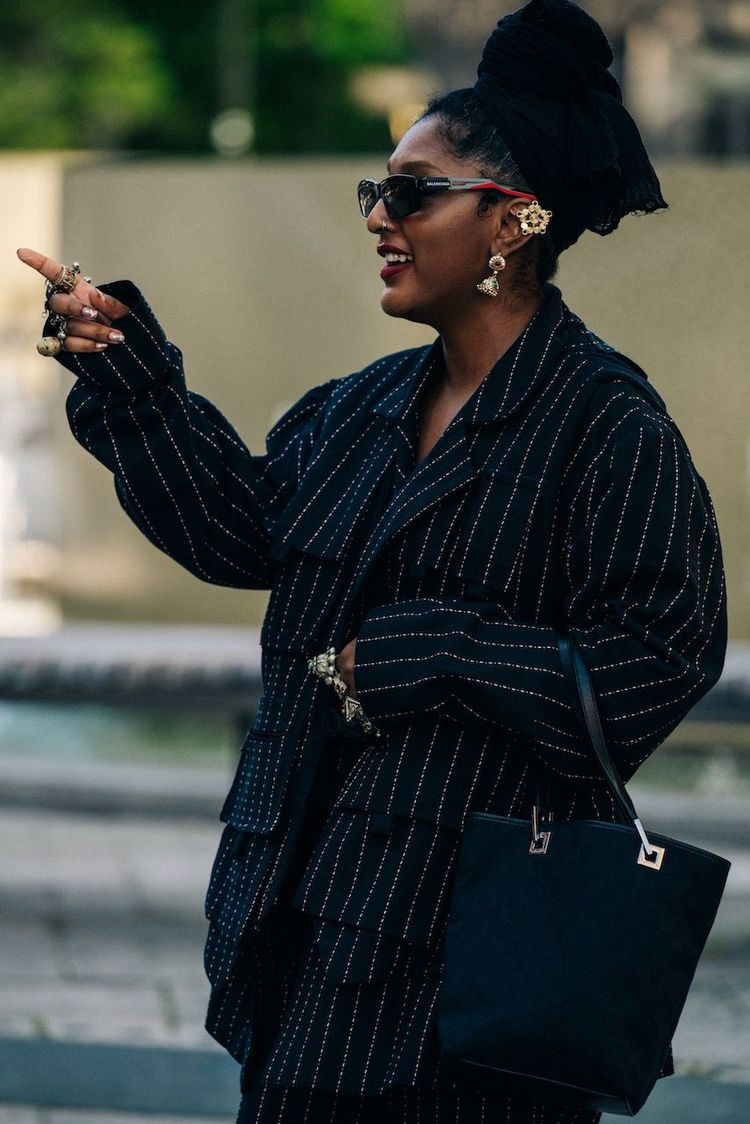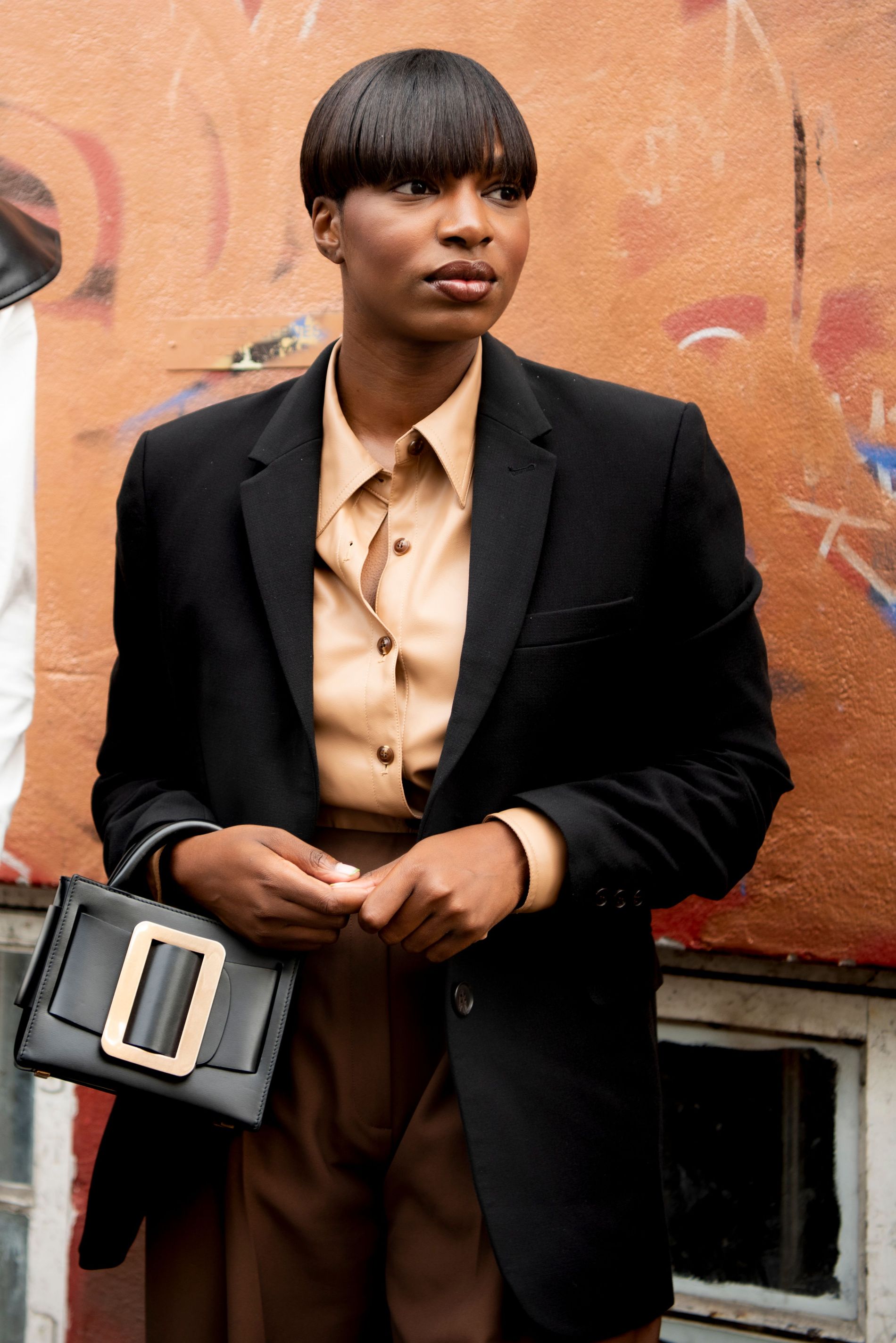 Think Pink
Millennials no longer have the monopoly on pink. The hue coloured everything from stilettos to blazers to bags. Even hair. From baby pink to shocking, it was a sure sign of optimism in the wake of a challenging year (or two). The ideal indication of the more is more mentality of the street style set, pink is back, baby. Perhaps it never left.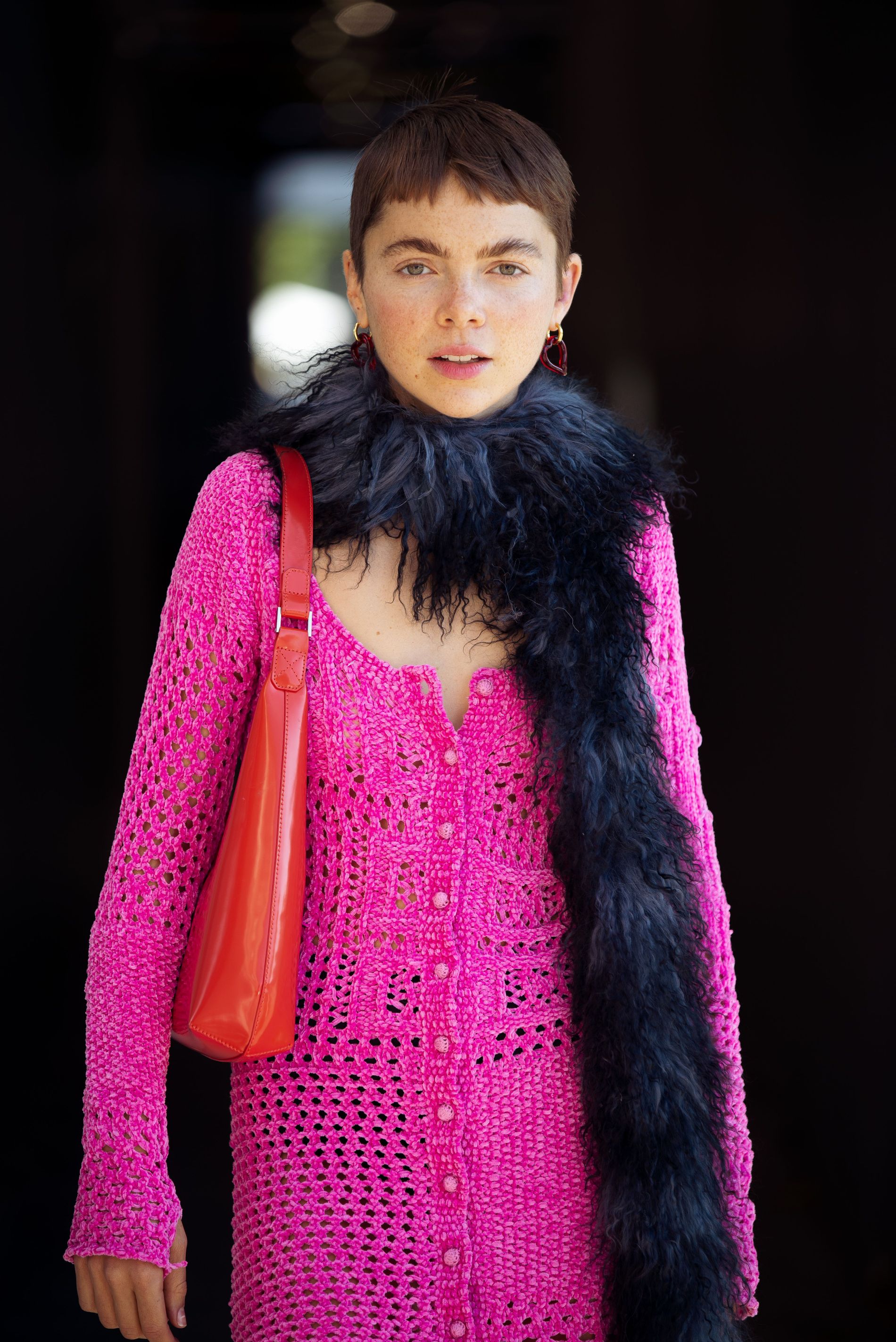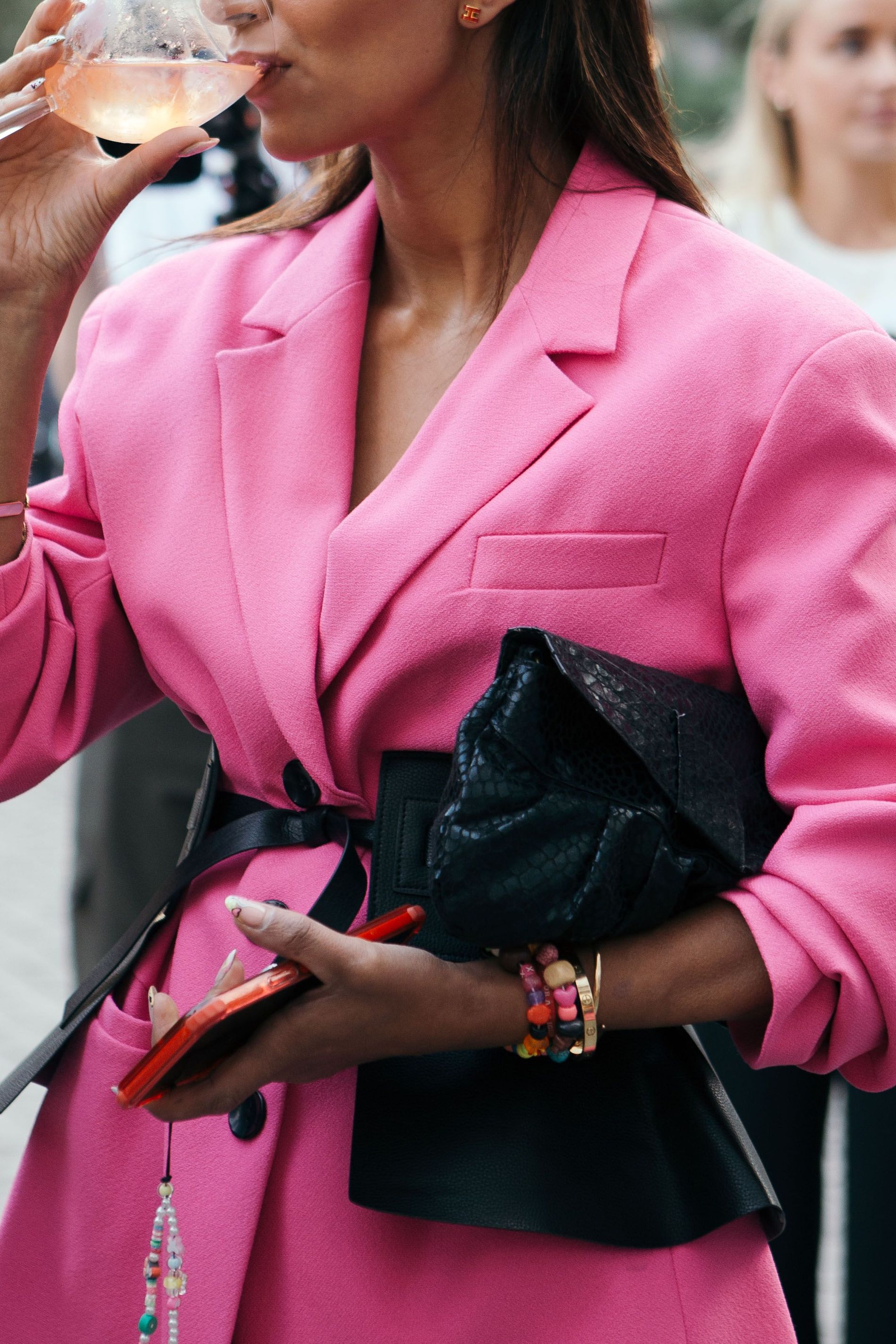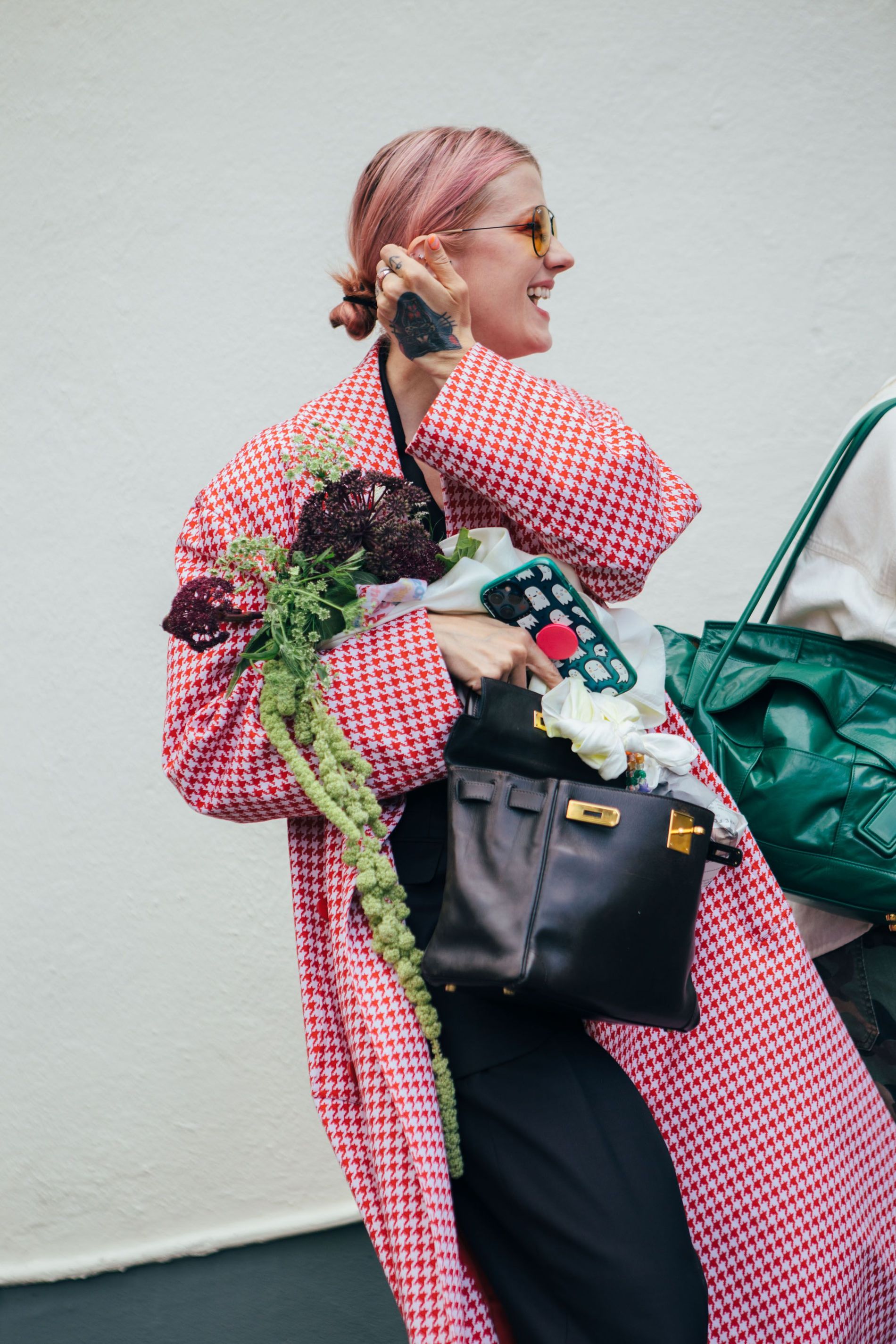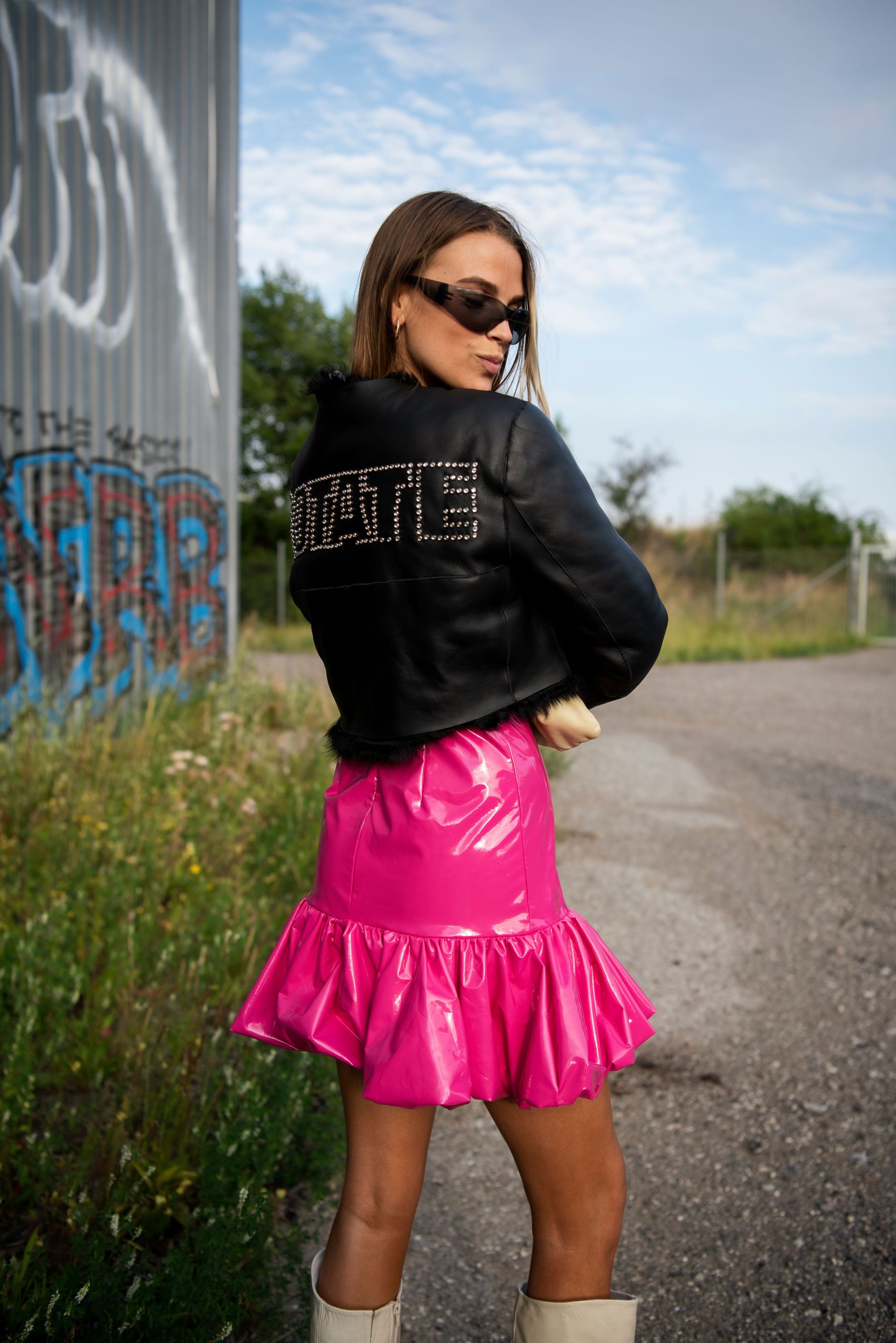 Mini Midriff
Inject some subtle sex appeal with just a whiff of midriff. Get the look with a pair of high trousers or a high-waisted skirt, and a cropped shirt. In this case and this case only, less is indeed more.