Padded perfection, the puffer vest is a warm, fluffy and trendy addition to your winter wardrobe
All products featured on Vogue are independently selected by our editors. However, when you buy something through our retail links, we may earn an affiliate commission.
Evidently, good things come in three and the vest trend is no exception. First, we saw waistcoats galore on the autumn/winter 2021 runways. Then, turning our heads towards social media we spotted the local style set in sweater vests, and now, finally, as the temperature drops we're yearning for puffer vest layers.
Japanese brand Uniqlo and Swedish label Fjällräven kickstarted the trend, demonstrating decades ago that a down vest is a sure-fire layer to invest in. The versatile nature is what we adore, the garment thin enough to fit underneath any blazer or autumn coat, yet warm enough to supplement any puffer jacket. Since then, designers across the world have advanced and made the puffer vest a statement staple in our seasonal wardrobe rotation.
Here we have gather our 10 favourites, that are simply too good to be hidden under outerwear.
Eytys
Octo Vest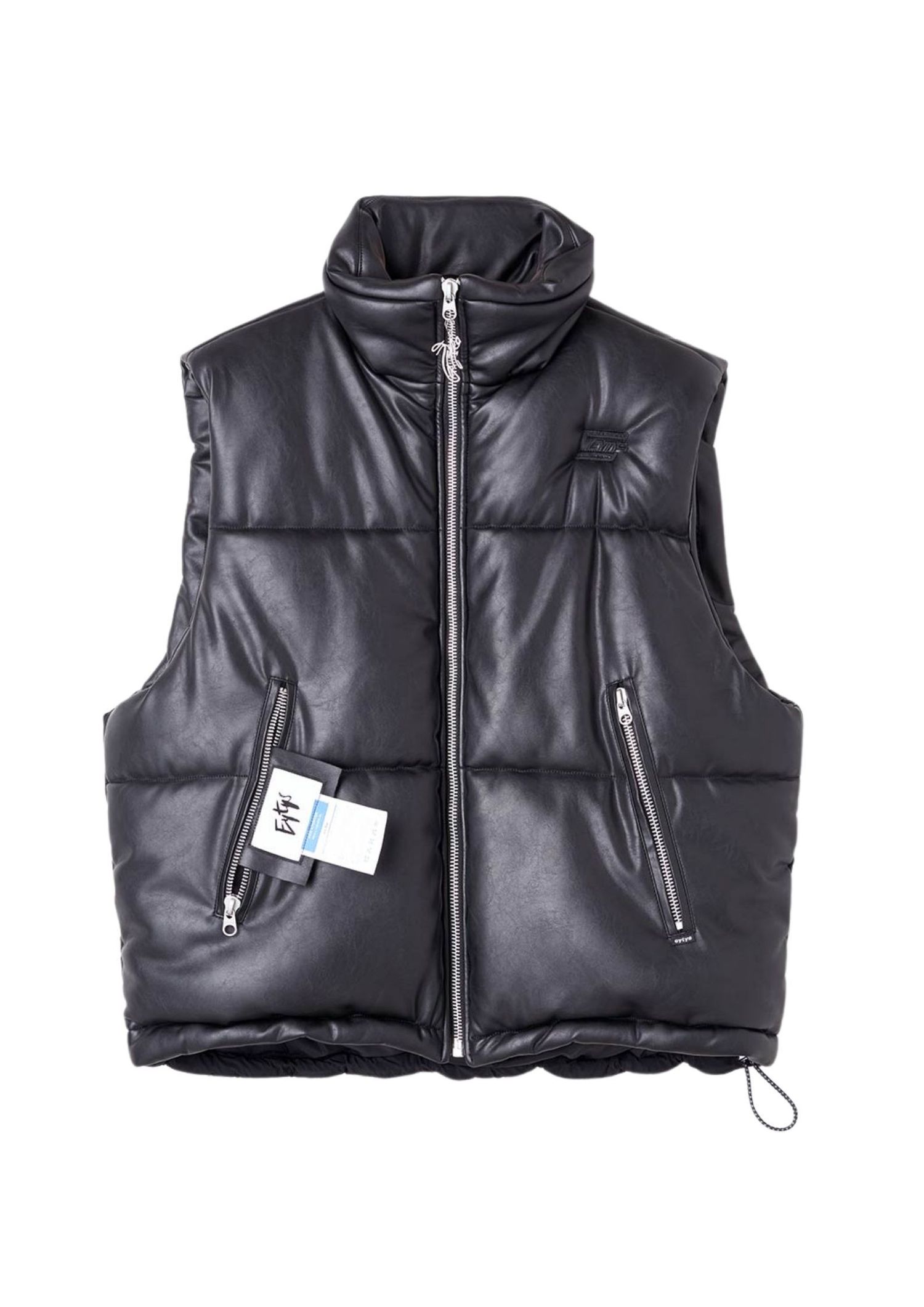 Crafted from vegan leather, this sleeveless puffer vest with Eytys' logo zipper puller is a warm yet cool addition to any look.
The North Face
Printed 1996 Retro Nuptse Down Gilet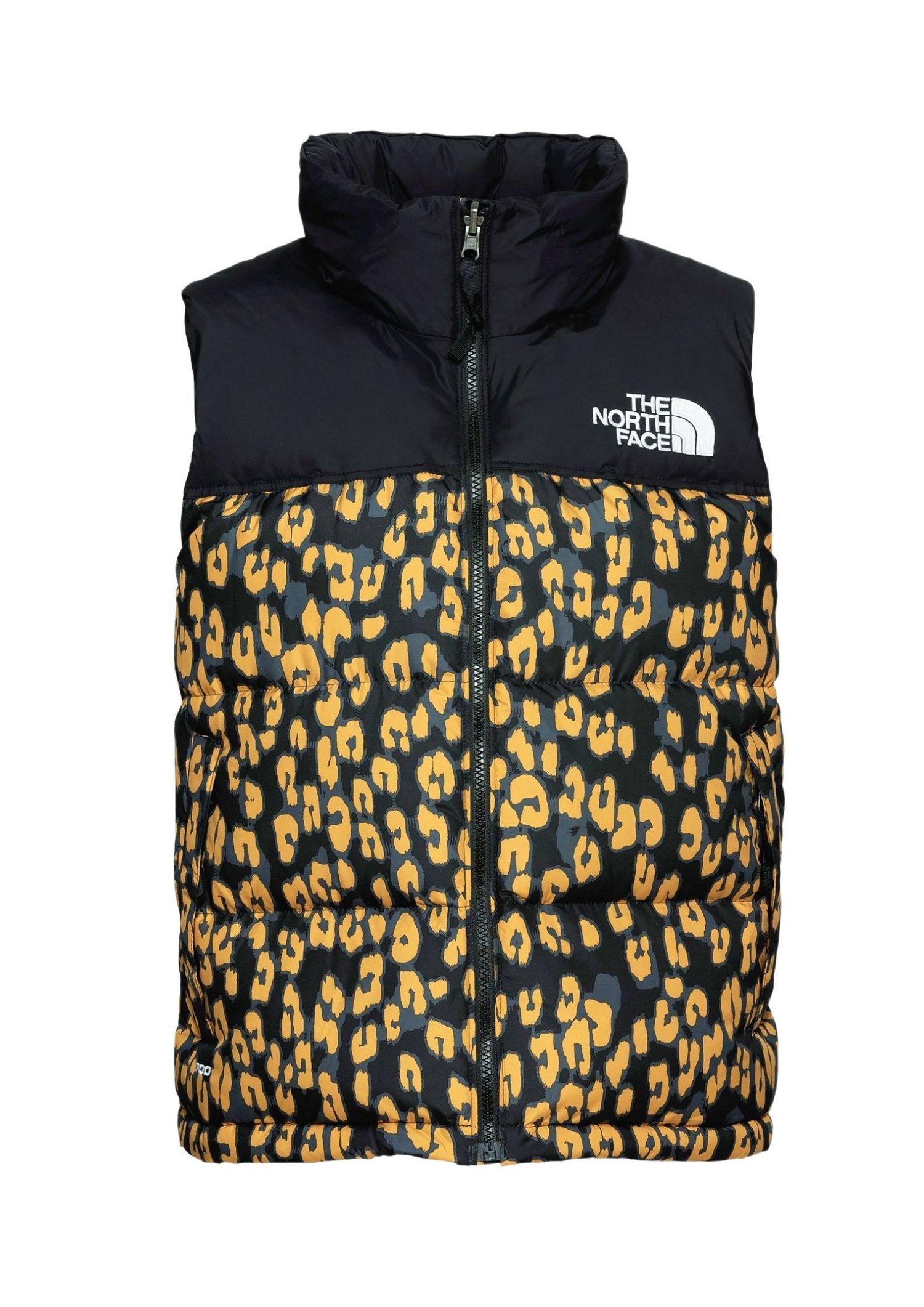 This retro option gives us the best of both worlds. With business on the top, party at the bottom, this gilet can be a statement piece in itself.
Zara
Quiltad Cropped Vest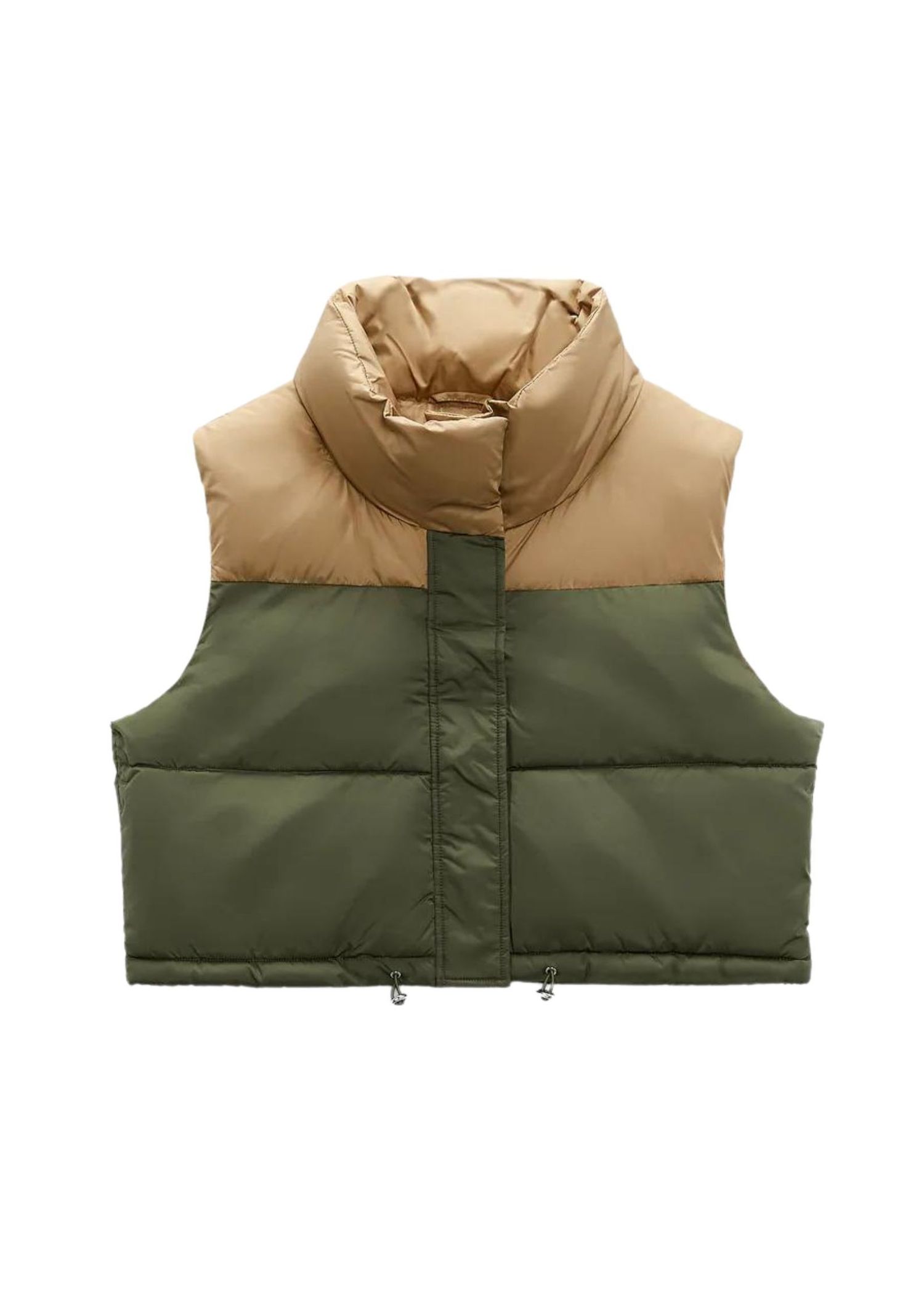 The combo of green and beige makes this puffer wearable with a range of colours. The cropped fit practically calls for a chunky knit underneath.
Gucci
Down-feather Reversible Gilet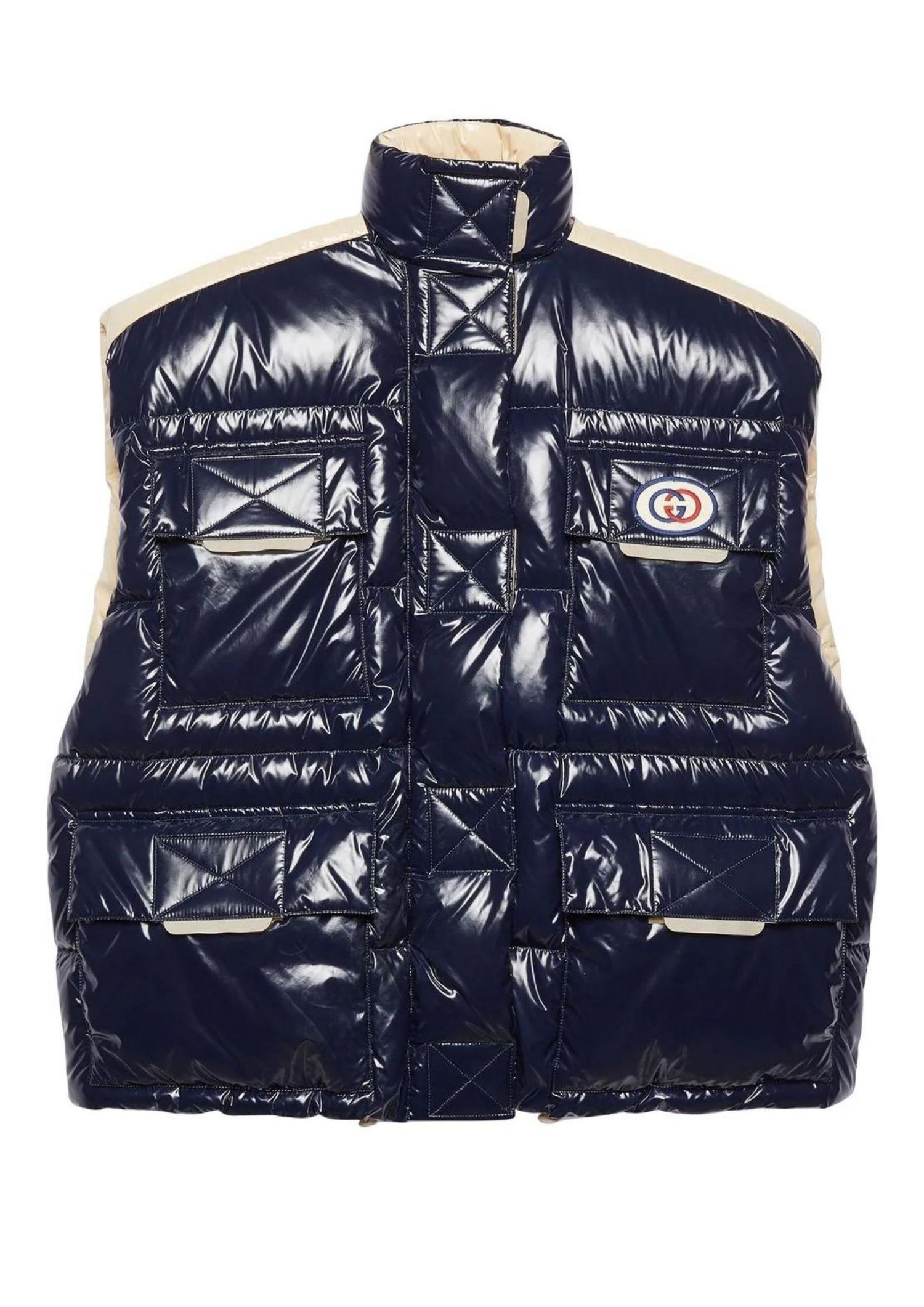 It's reversible, it has a turtleneck and several pockets. Enough said. Gucci's take on the trend ticks all the boxes for functional yet fashionable outerwear.
Mango
Quilted Leather Style Gilet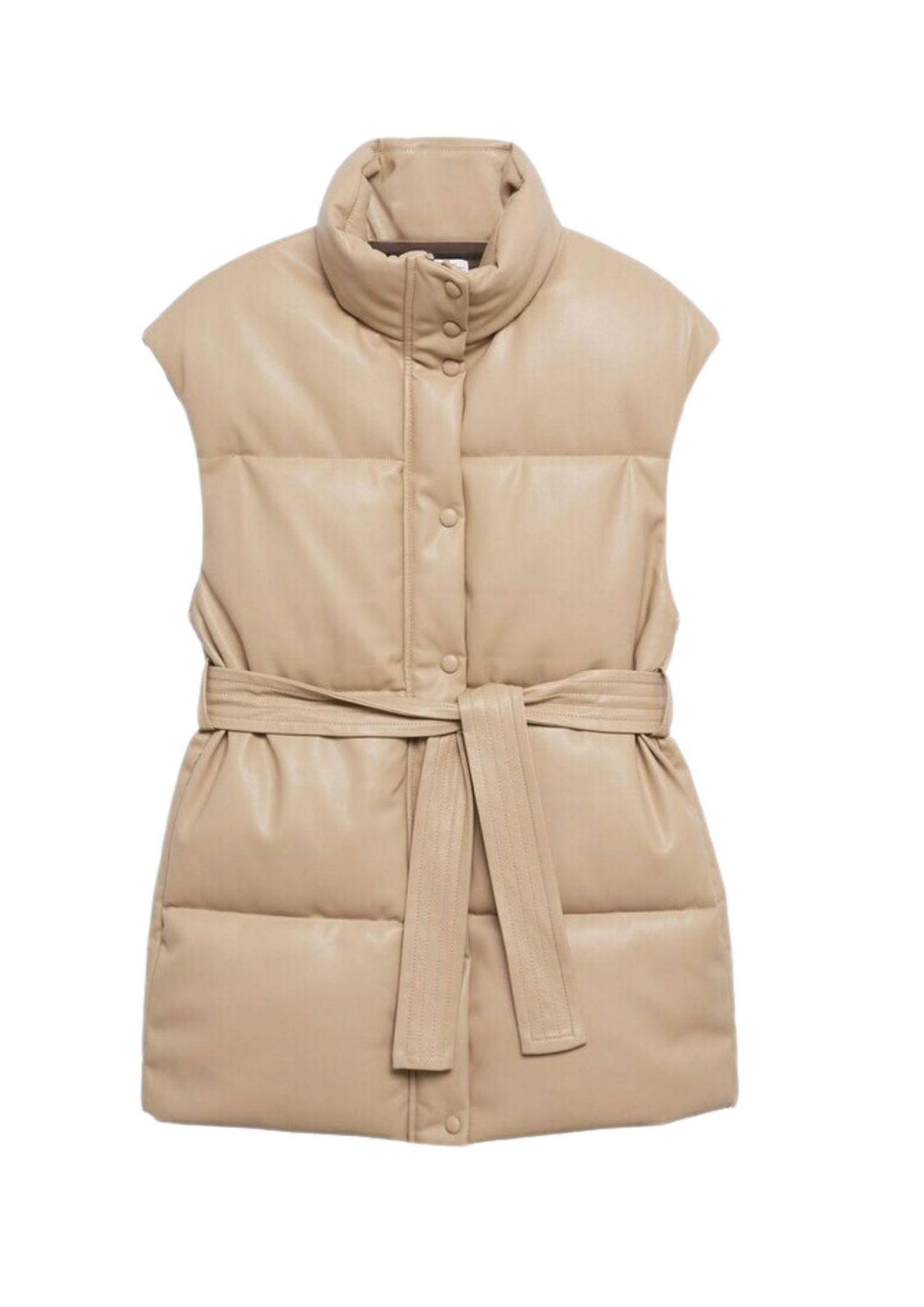 Any outerwear with cinched waist will make sure you won't lose your shape despite layering up. This faux leather vest from Mango is a perfect example of that.
Isabel Marant
Ajali Leather Vest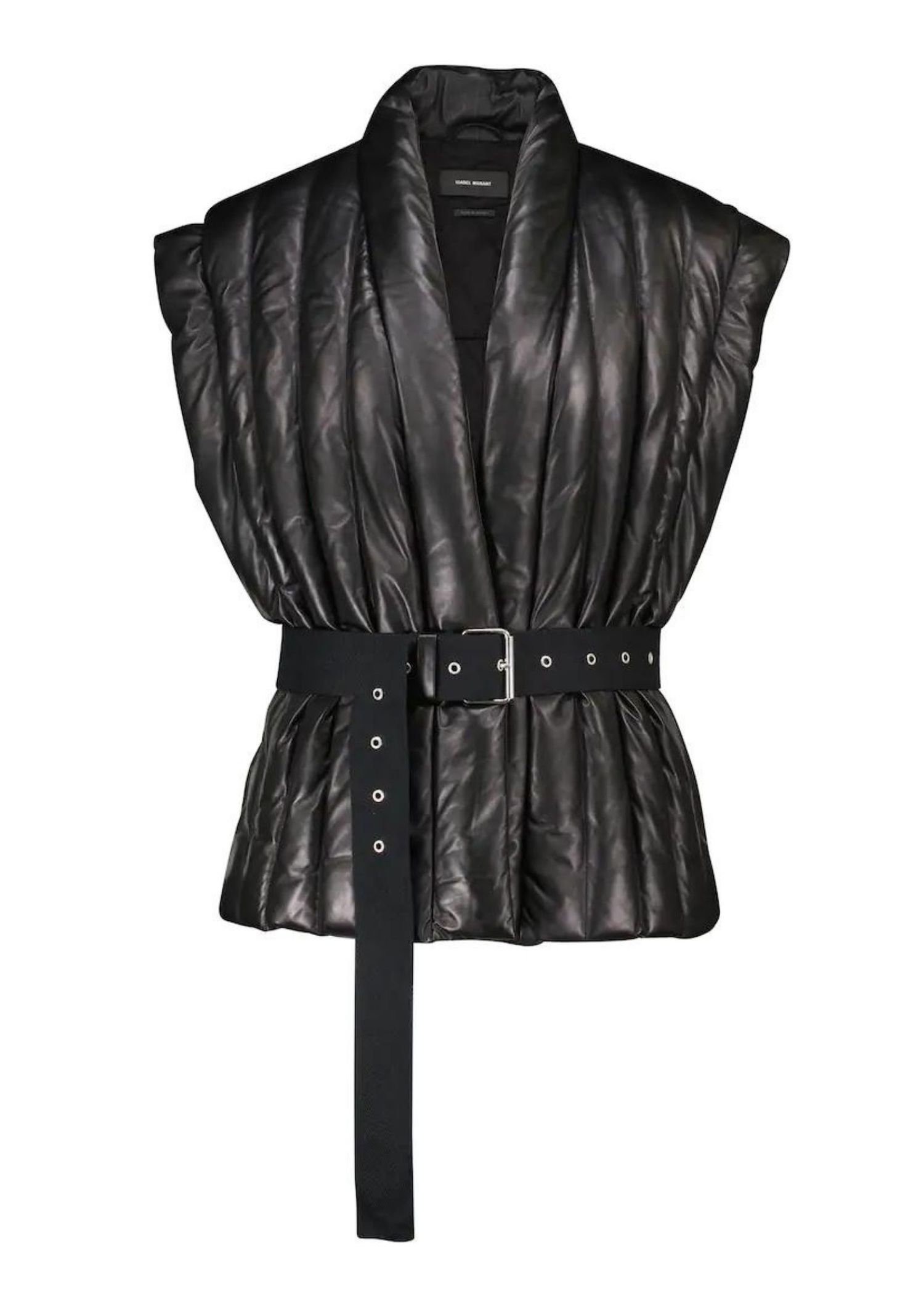 This leather variation from Isabel Marant is the must-buy option for those who want to add a bit of rock 'n' roll to their wardrobes.
Samsoe Samsoe
Lyra Vest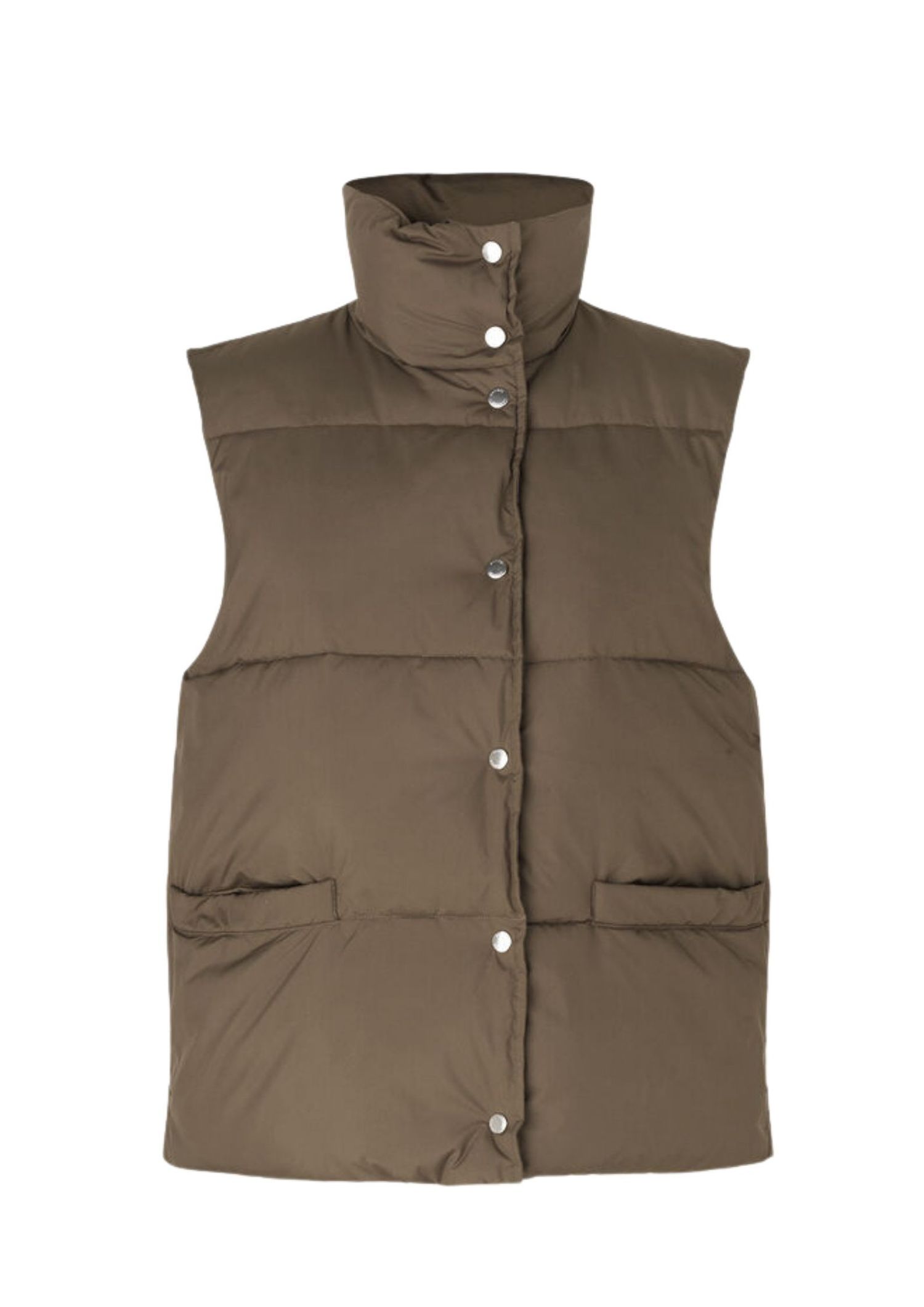 Danish label Samsøe Samsøe delivers minimalistic fashion season after season. And this brown vest is not an exception.
ACNE Studios
Nylon Puffer Vest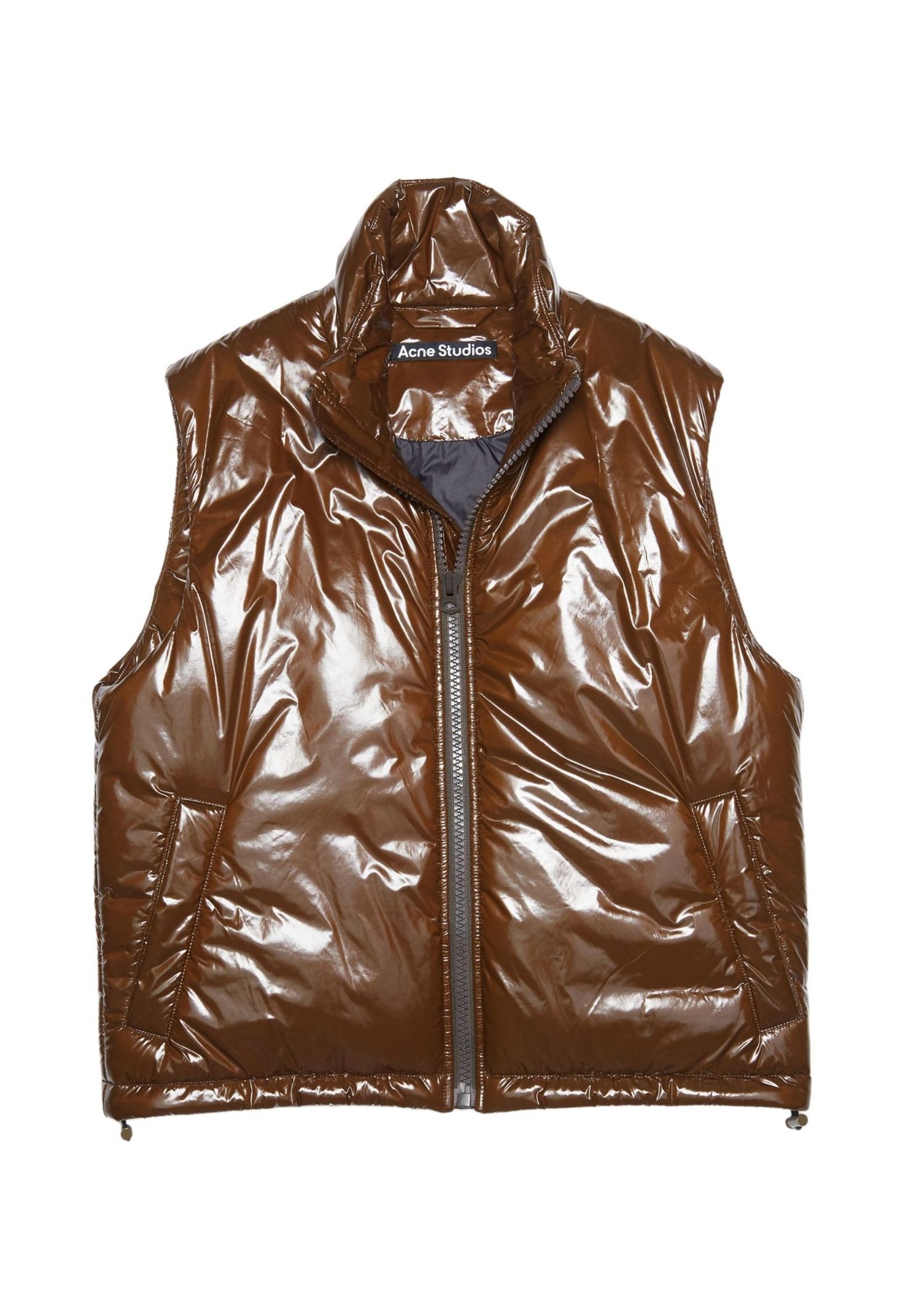 A shimmery unisex vest, made from recycled nylon, that would brighten up any grey, wintery day.
Sacai
Nylon Turtleneck Down Vest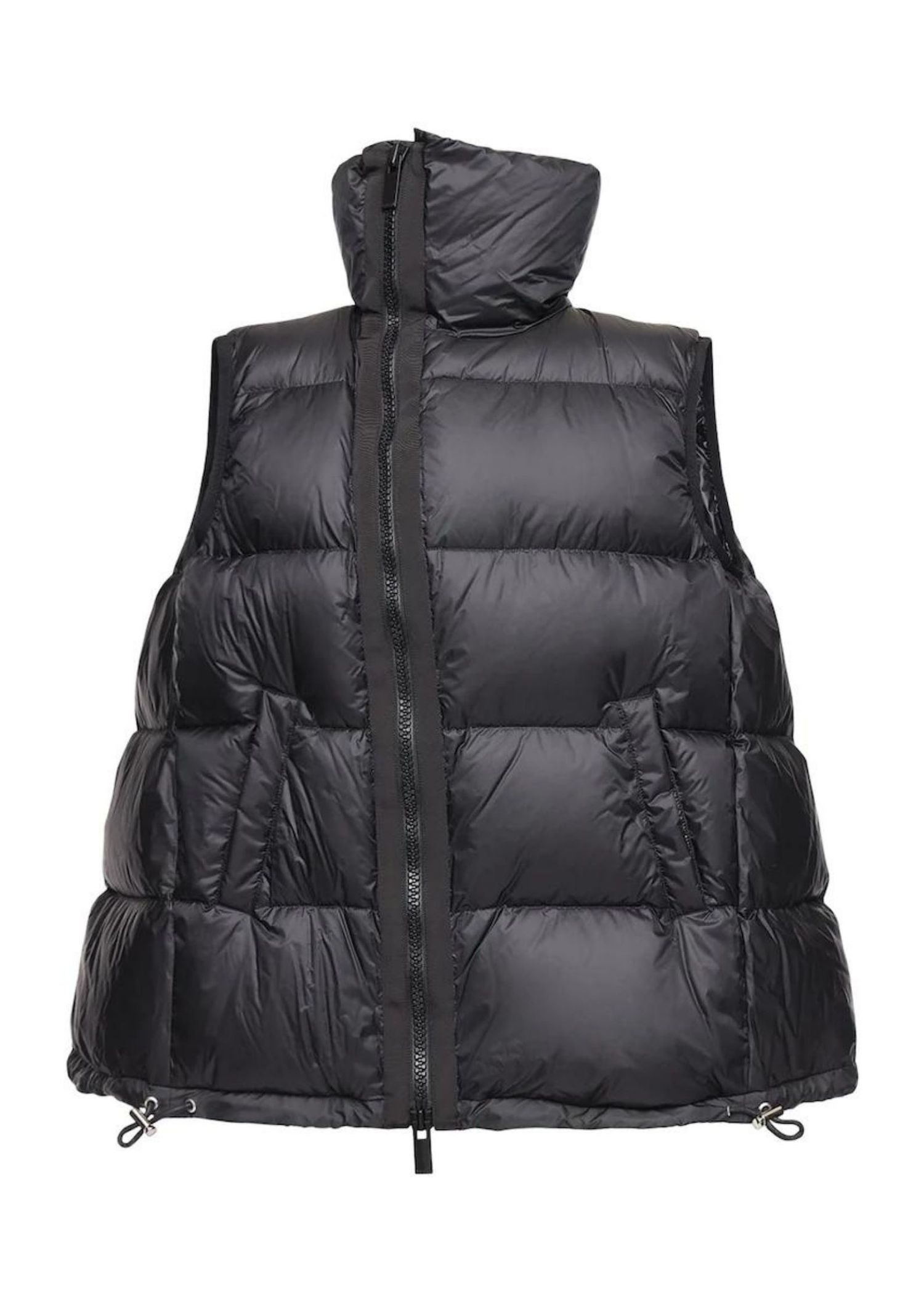 This turtleneck down vest is a fashion-forward option to ensure warm yet stylish come minus degree days.
Stine Goya
Leonor Vest, Lavender Leaf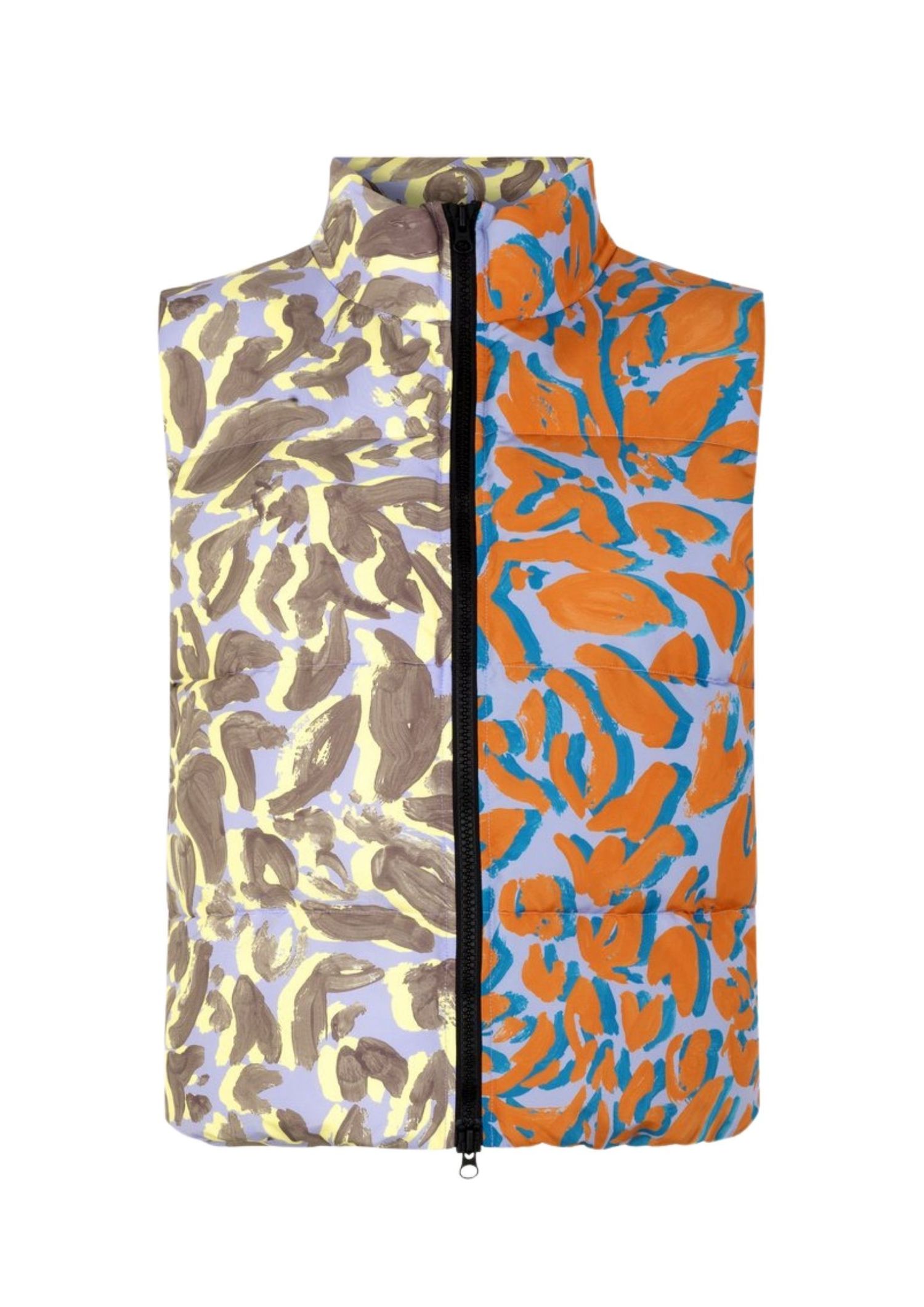 This Stine Goya puffer is not only made from recycled polyester but features the colour of the season - lilac.