From old school to an essential in every closet, the sweater vest has seen a massive surge in popularity over the last year. And one thing's guaranteed, it's going nowhere this autumn
All products featured on Vogue are independently selected by our editors. However, when you buy something through our retail links, we may earn an affiliate commission.
Whether emulating nostalgic icons like Cher Horrowitz in Clueless (who can forget her cherry-red sweater vest?) or modern influences like Harry Styles, whose love of a brightly-coloured sweater vest is widely known – the staying power of the sweater vest is indisputable.
Personally, I didn't see the appeal at first. I found them solely reminiscent of stuffy professors and geeky characters in teen movies for a long time. They were inescapably 'uncool' and far too practical for my liking. Then, last year, something switched. Suddenly there was a celebration of all things dowdy, with editors and influencers alike embracing the quirky knitwear walking down Copenhagen runways. It was the return of the nerd, a resurgence of geek-chic.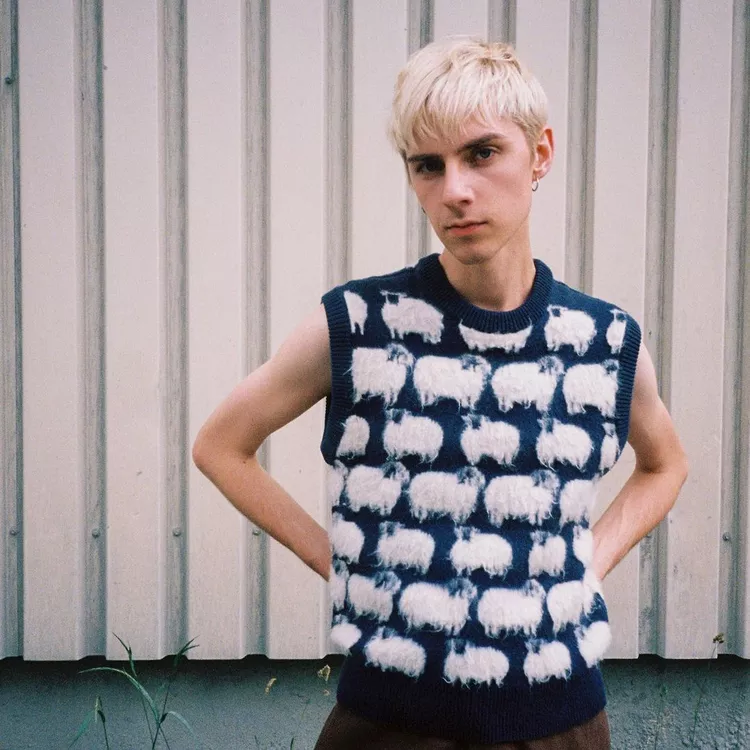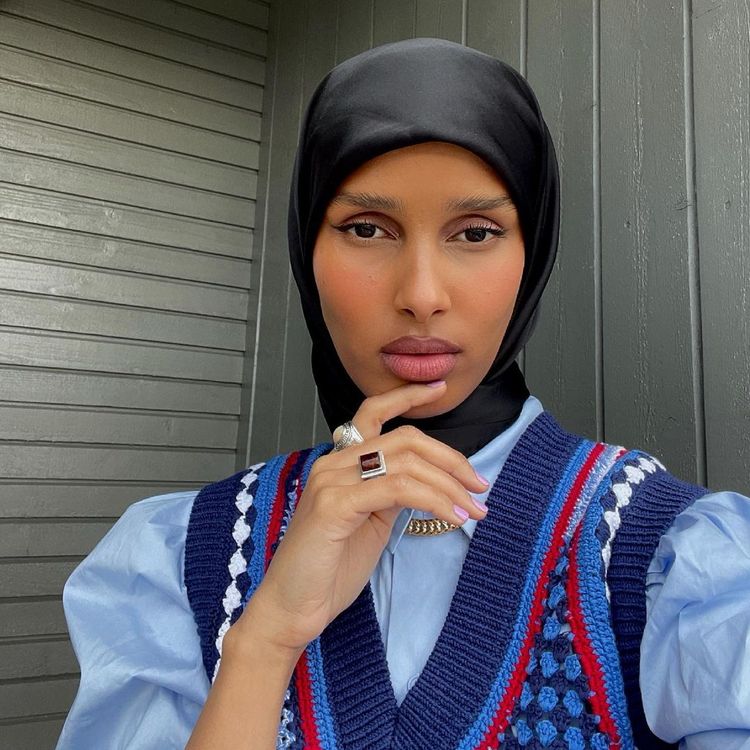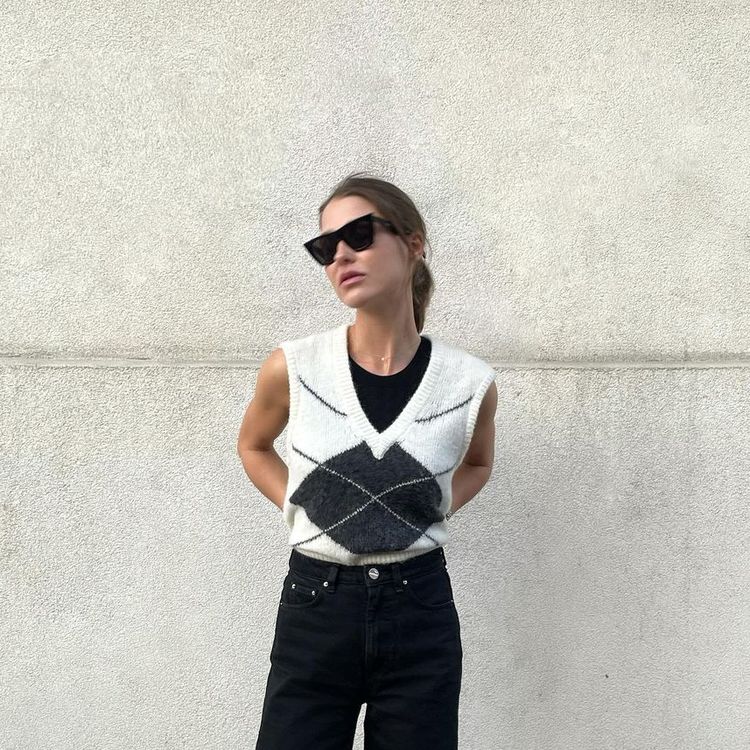 Today – as we're approaching sweater vest season – the garment still has as firm a grip on the fashion world as ever. A fast favourite amongst the Vogue Scandinavia editors, versions of the sleeveless jumper have been seen on our Danish fashion editor Sophia Roe and our Norwegian fashion editor – and layering expert extraordinaire – Rawdah Mohamed.
"They bring in that element of layering without adding too much fabric," says Rawdah. The versatility of the garment is what attracts her to the sweater vest. The innumerable cuts and crops, styles and colours to choose from make the piece a stand out in any wardrobe. "A shorter version is perfect over a roomy shirt, while a longer vest has more of a relaxed look. It suits all body sizes." She prepares for colder mornings this coming season, planning to layer her vest underneath her trench coat for warmth. "Perhaps a colourful version. We could all use some colour for fall."
The sweater vest is here to stay for autumn 2021 – and arguably, no one styles it better than the Scandi girls. Below, I've gathered four inspiring sweater-vest looks worn by Nordic fashion mavens.
Contrasting texture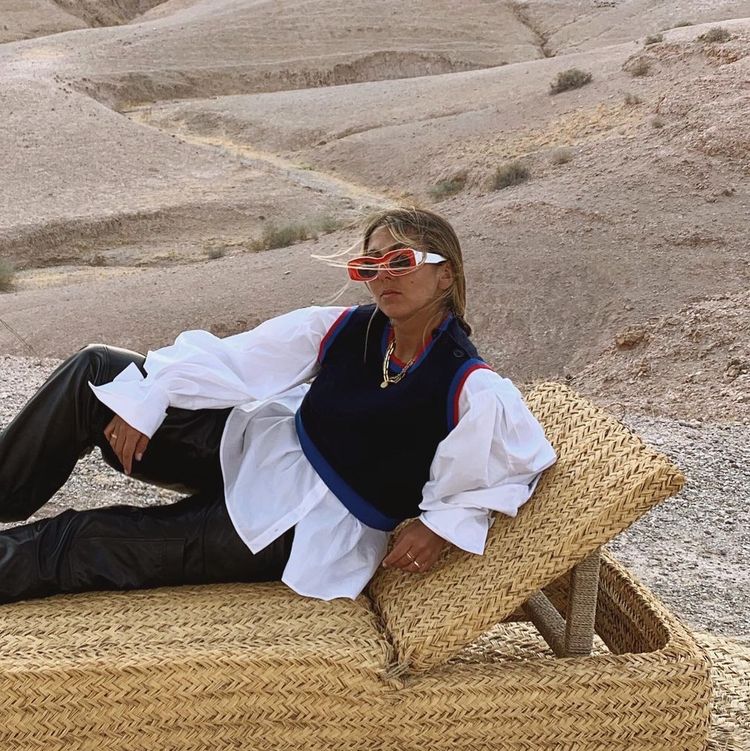 Stylist Hanna MW combines textures in her look. Photo: Hanna MW (@hannamw)
Don't sleep on the sartorial efficiency of contrasting textures. Pairing a knit with buttery leather and crisp cotton creates the perfect balance for an autumnal look. Here, we suggest opting for neutral tones to really let the textures do the talking.
Relaxed layers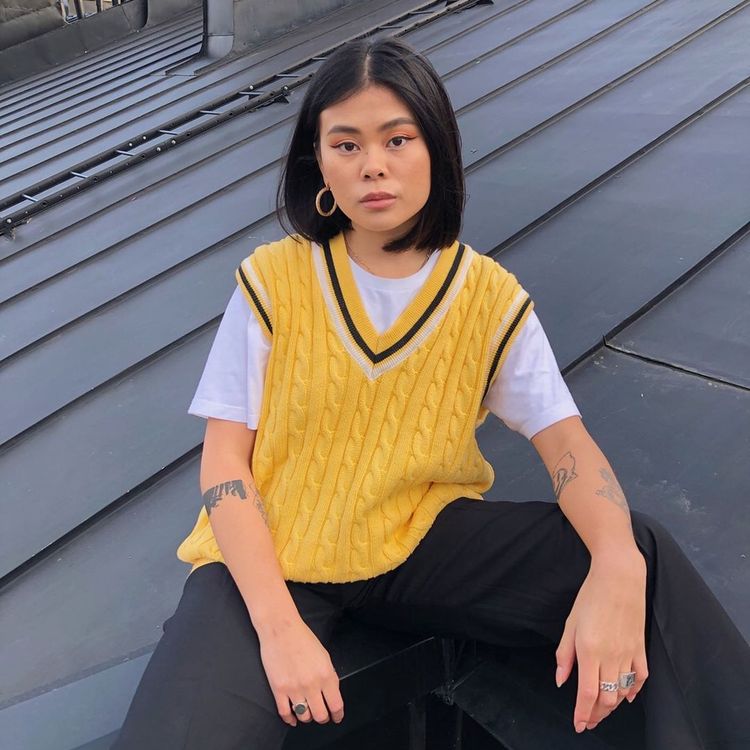 Content creator and founder of clothing brand Dang Sthlm, Julia Dang knows how to curate a casual outfit. Photo: Julia Dang (@juliaadang)
The big question for those only recently anointed into the sweater vest cult is what to wear underneath. You can only pop a white shirt on so many times before it feels blasé. A crew neck t-shirt or figure-hugging roll-neck helps spice things up while keeping the overall impression of the outfit relaxed.
Perfectly preppy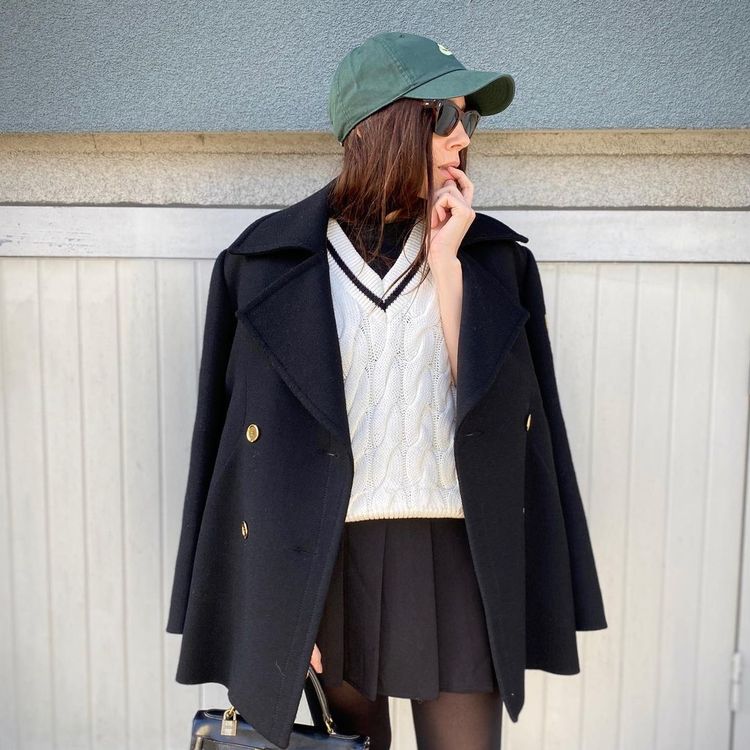 Content creator Tina Lundin pairs the sweater vest with preppy elements. Photo: Tina Lundin (@l_t_w_s_)
Sweater vest season just so happens to coincide with students returning to school, and with preppy dressing topping the trend charts for autumn/winter 2021, there's much potential to merge the two. Pairing a pleated skirt, athletic accessories and a sweater vest has never felt so right.
The maximalist mini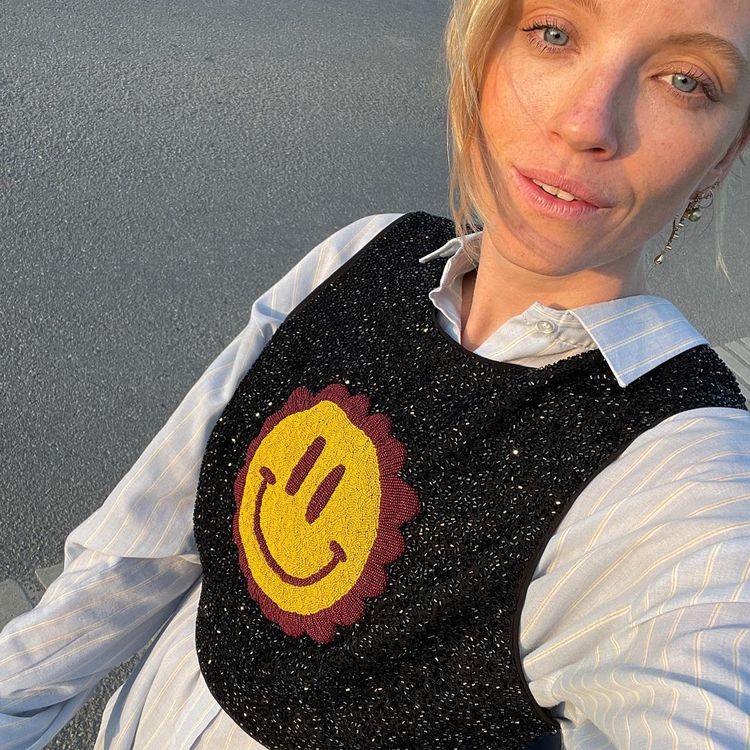 If there's one person to turn for when it comes to sweater vest inspiration it's Danish Pernille Rosenkilde . Photo: Pernille Rosenskilde (@Prosenskilde)
Cropped, cut close to the body, and dripping in dazzling sequins – the sweater vest can be so much more than frumpy. Styled over a shirt for drinks with friends or a silky dress for a special event, it has serious sartorial potential