There's a red lip for everyone, according Yves Saint Laurent's beauty director Tom Pecheux. Below, we nab a must-know masterclass from the makeup maestro
"You really like your strong eyebrows here in the Nordics," Tom Pecheux, global beauty director for YSL Beauty, says during our pre-masterclass chat in Stockholm. We're speaking about the difference between French beauty – the sultry appeal of YSL's quintessential red lip and a dark eye – and how it compares to the clean and natural 'vanilla girl' aesthetic that Scandinavia has largely become known for. "I like it [the natural Nordic face], but you should try a red lip. It would suit you," he tells me, referencing my barely-there concealer and bushy brow. "It would make you feel powerful."
Pecheux notes the timeless allure of a Saint Laurent look. "It doesn't matter whether it is beauty, hair, or ready-to-wear," he says. "You can take a look at the latest show we did just a couple of days ago, and it still holds up and has the same vibe as a show from 30 years ago." Just like how founder Yves Saint Laurent was lauded for creating rather than following trends, Pecheux believes the Maison's current creative director does the same. "Anthony Vaccarello is very sophisticated," notes Pecheux. "He doesn't ride the wave, but rather he creates the wave."
So, how do you achieve the timeless YSL look and expand your makeup horizons beyond a barely-there base? Discover Pecheux's three top tips and beauty lessons below: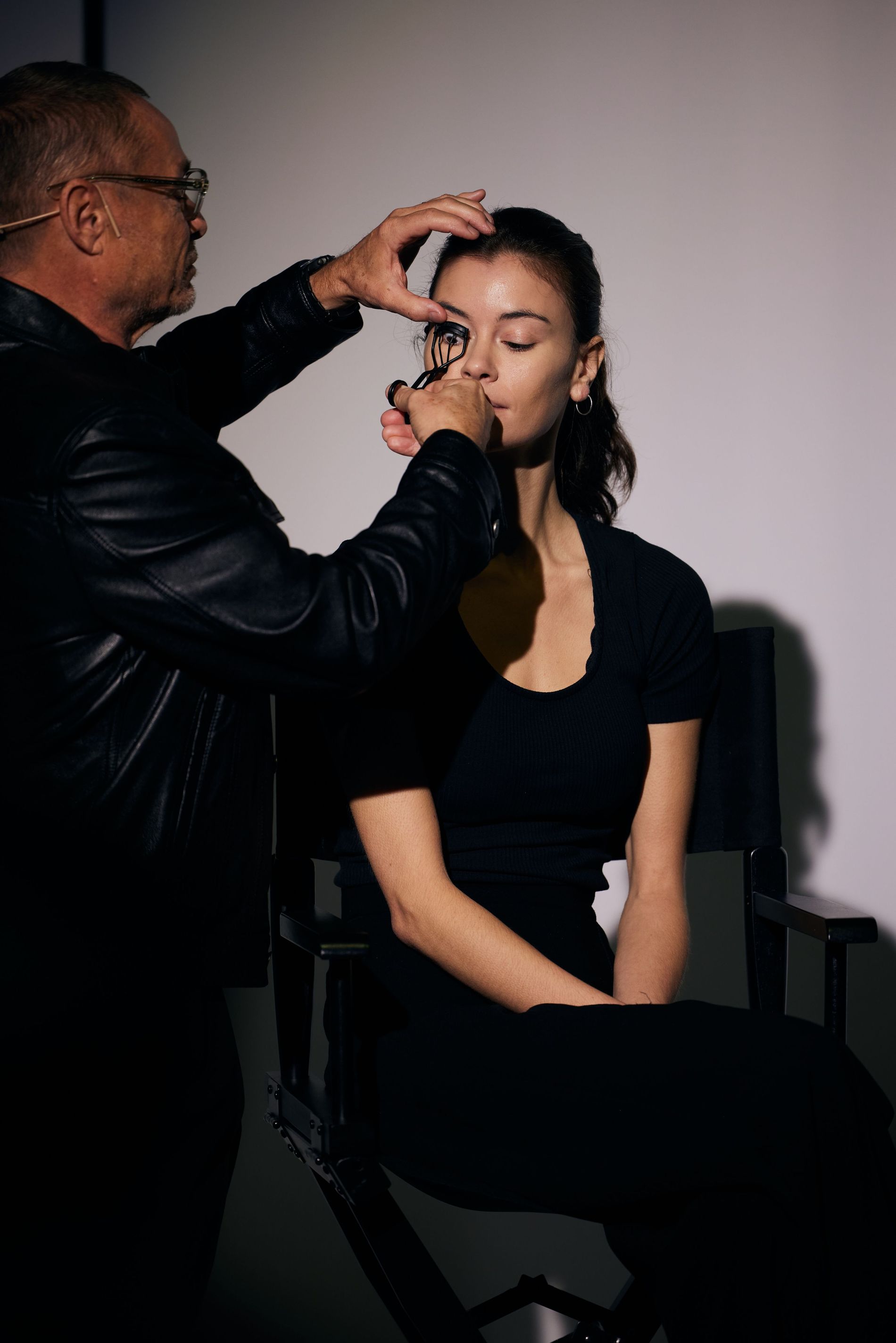 Going for an intense YSL eye? Build your look from your lashes
When creating a dark eye, Pecheux usually starts with a layer of mascara to see how the lashes will guide the look. "I prefer working with creamy textures to start," he says during the masterclass. Not only does the creamy formula allow Pecheux to create without pesky fall-out, it also allows him better control over the shape and grips onto any powders he applies down the line.
"Use a dense eyeshadow brush and blend, blend, blend," he says. "I like to bring the liner just along the lash line to create intensity, smudging as I go." To wrap up the look, he always finished with a final coat of mascara on the (now dry) lashes to build volume.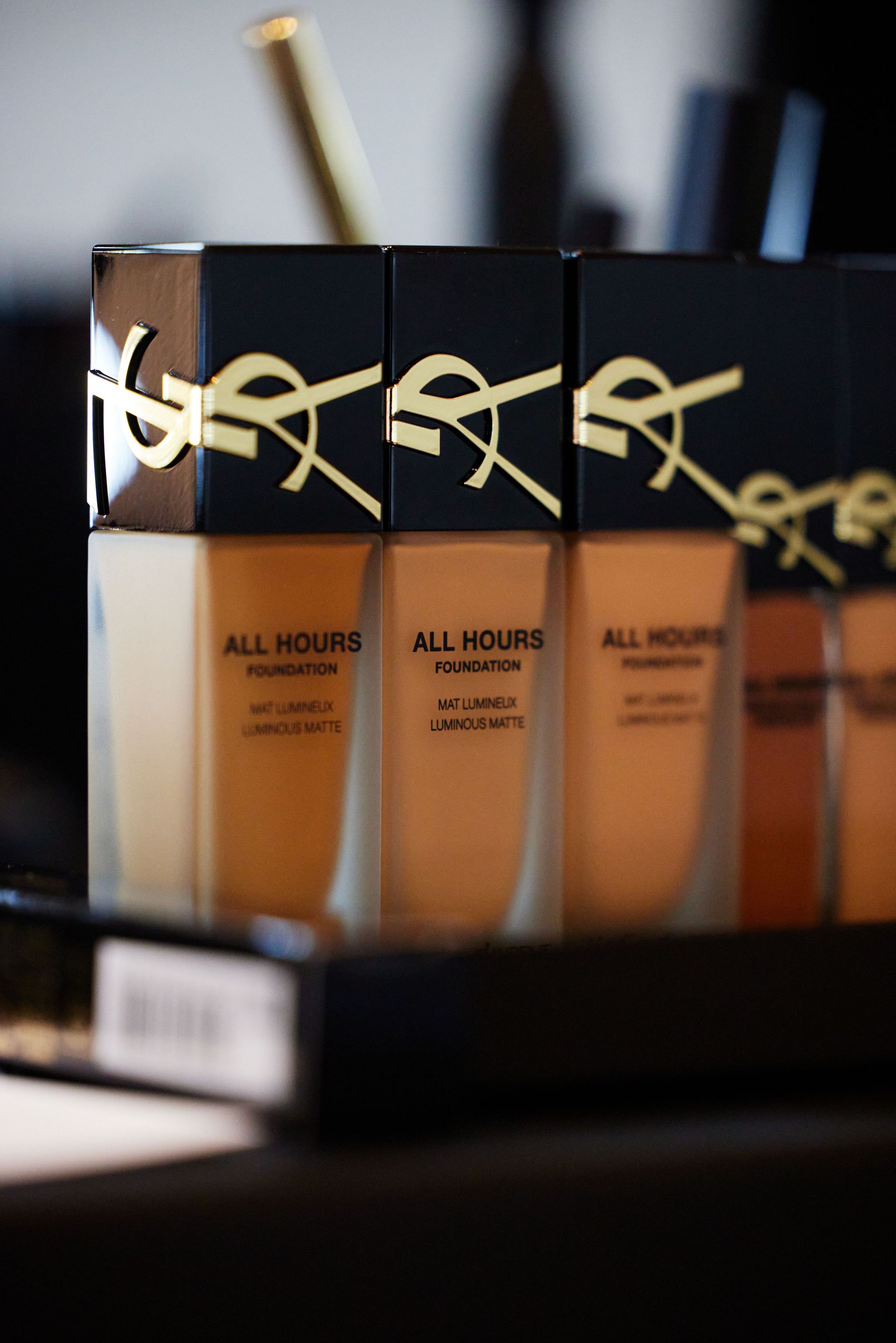 Invest in two shades of foundation, and use less than you think you'll need
When it comes to creating a base, Pecheux firmly believe that if someone tells you your foundation looks good, you've failed. "It all about making your skin look like your skin, but better," says Pecheux. Instead, make sure you apply just the right amount to just the right areas of your face. Working deliberately, Pecheux uses a small amount and continues to blend until the product has melted into the skin before applying concealer to any dark circles or blemishes.
His best tips for shade matching? Keep two colours in your kit, and mix them to always ensure the best match. "You spend a weekend in the sun and your shade will change," he says.
Photo: Courtesy of YSL Beauty
Tom Pecheux's one beauty truth? Theres' a red lip for everyone
According to Pecheux, a red lip creates "desire." A firm believer that there's a red lip for everyone, Pecheux isn't too fussed about shades. "I travel around on a scooter in Paris, it is the only way to get around, so my kit can't contain too many products," he notes. Instead, it is about the application. "I can pat the product off or a light stain, blur out the edges with a cotton bud, or paint it on with precision using a lip brush," he says.
He continues listing a long line-up of covetable makeup looks, spanning a cold and icy Catherine Deneuve with her razor sharp lipstick to a care-free, sun-kissed, just-out-of-the water glow and a smudged red lip, finished off by wet-look hair. "The possibilities of a red lipstick are endless," he says. "And I am sure there's a red lip for everyone."