Combining fresh designs with sustainable processes, these creatives are paving the future of Swedish accessories
It was allegedly Paris Hilton who once said "the best accessories a girl can have are her closest friends." Regardless of who said it, could the inverse also be true? Whether it's keeping hair and sun out of our eyes, or adding a touch of je ne sais quoi to an outfit, there's no denying that a good accessory is like a good friend.
To help you find your next best friend, we spoke to the creatives behind three of Sweden's future favourite accessory brands.
Franca Franca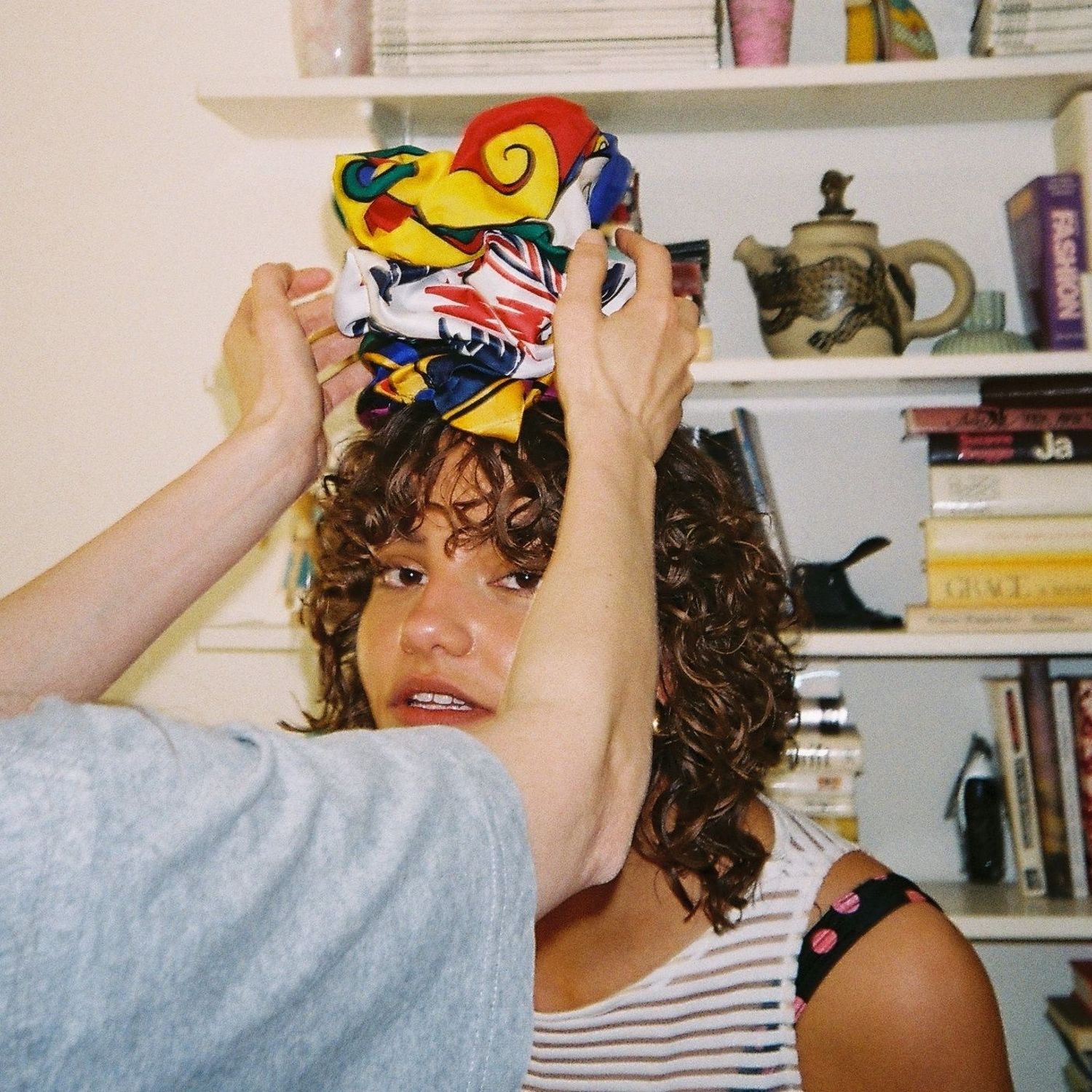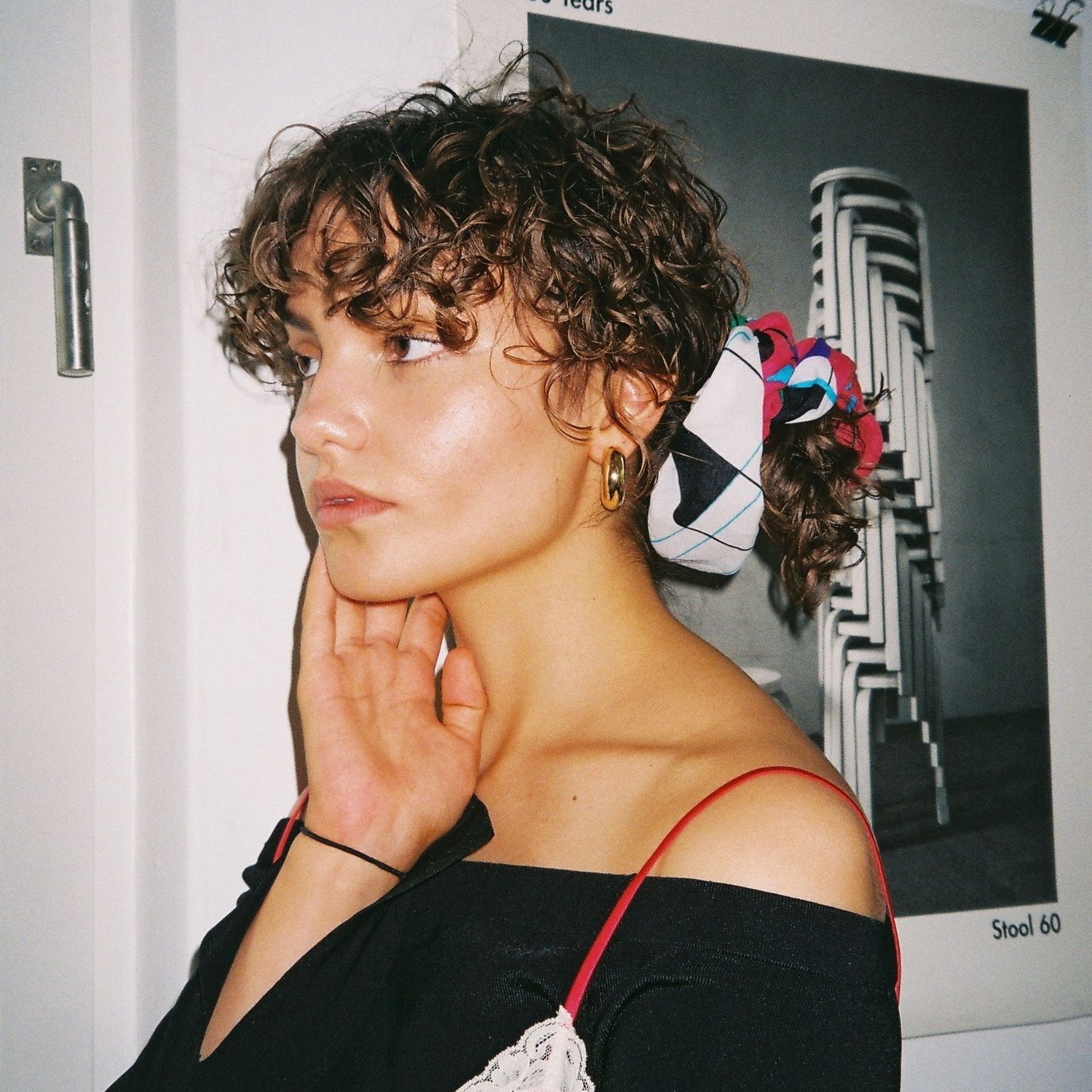 Franca Franca has always been a deeply personal project for Malin Kadestam. Founded in 2019, Kadestam recycles vintage materials to create scrunchies and accessories, all from her home in Stockholm.
The story behind Franca Franca is no less intimate. Kadestam's idea for the brand began with a box of vintage scarves belonging to her fiancé's grandmother, with inspiration sparked by photos of her mother from the 80s, as she describes seeing her "impeccably nailing every outfit wearing a big scrunchie in her hair."
As Kadestam aims to move us towards a more sustainable fashion industry by breathing new life into existing textiles, it is clear that circularity has been at the heart of Franca Franca since its conception.
It comes as no surprise then that the brand's most recent project is a collaboration with Swedish vintage store chain Beyond Retro, as part of their vision to support young designers who bring together sustainability and creativity. The collection consists of 50 unique scrunchies, fashioned out of vintage scarves from Beyond Retro, with patterns and colours inspired by tropical summer nights and the 80s. "A perfect match if you ask me," says Kadestam, and we agree.
Corlin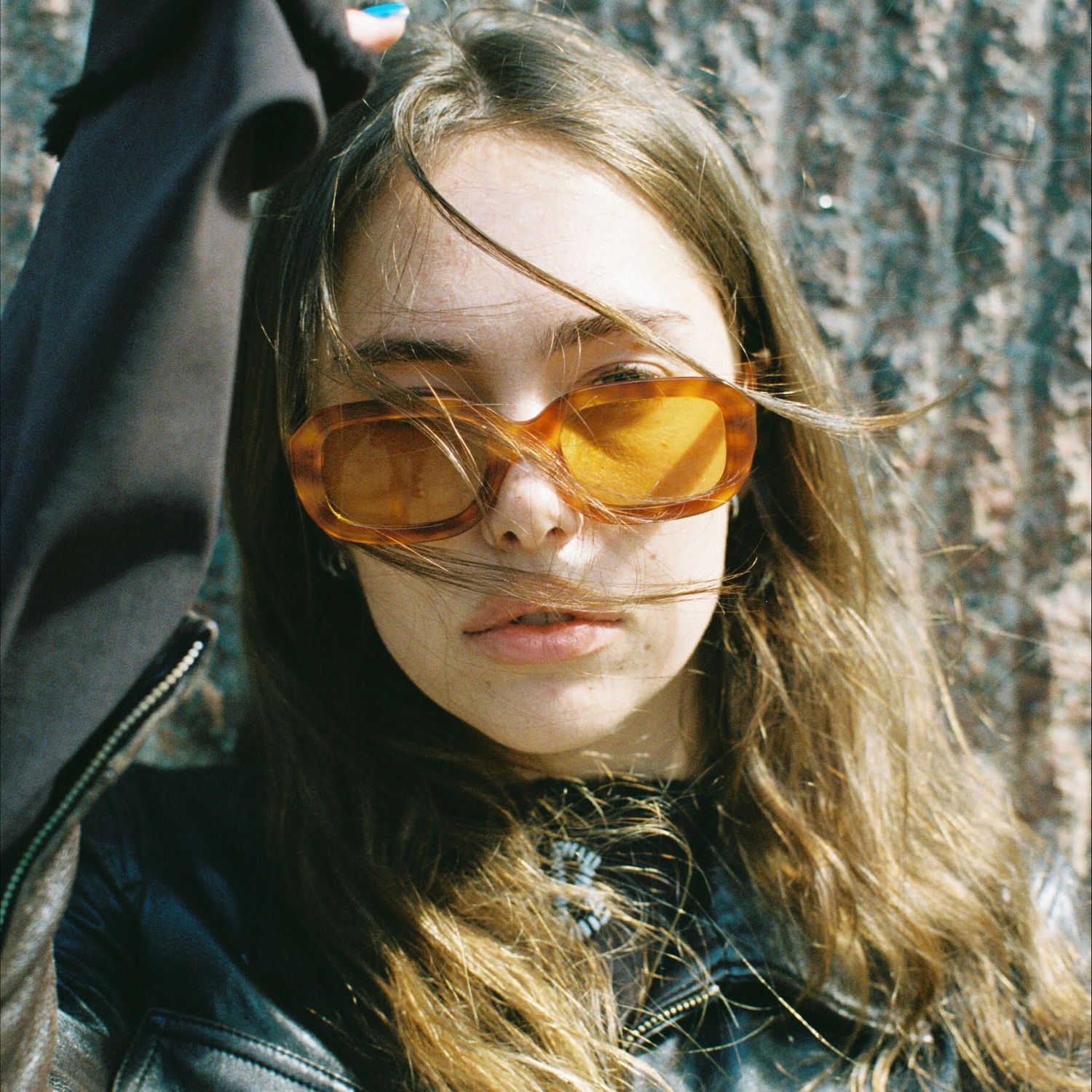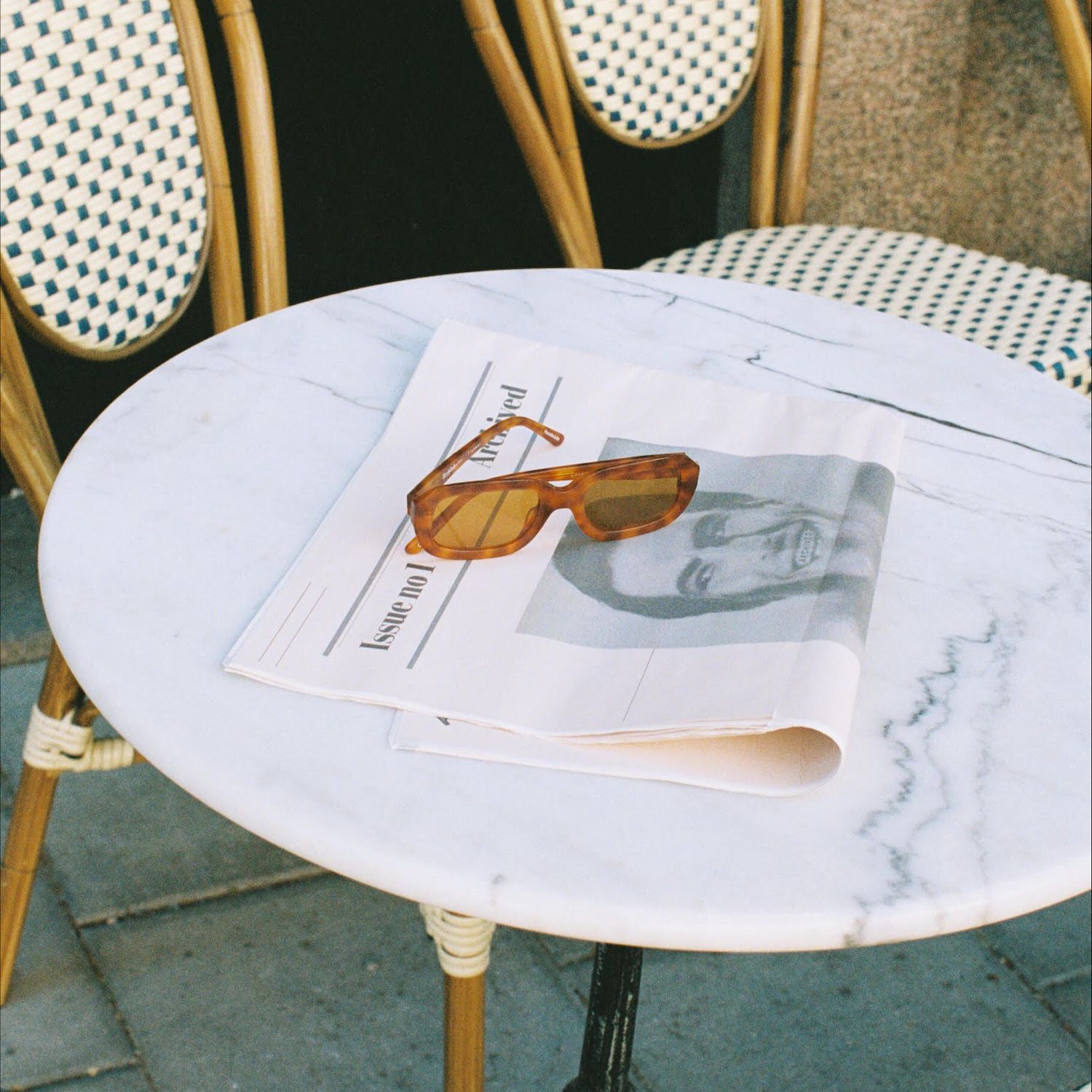 For eyewear brand Corlin, the goal has always been to combine fashion and sustainability to create stylish sunglasses that are still affordable. Currently, Corlin uses primarily 100% biodegradable bio-acetate and has recently released its first collection using recycled plastic.
Despite having already expanded globally beyond Sweden (with climate-compensated shipping, of course), with the likes of Rita Ora, Jessie J and Vanessa Hudgens sporting Corlin shades, the brand is nonetheless quick to emphasise that its work is far from done. Keen to lead the way in both innovation and sustainability, Corlin is continually developing new eco-friendly materials alongside new designs.
As brand creative Melvin Thore explains, Corlin places a strong focus on working with smaller artists, creatives and designers to co-design new styles and silhouettes. For Thore, who first joined Corlin as a creative intern following a successful collaboration with his own clothing brand, it is precisely this openness to new perspectives that gives the brand's identity its signature freshness.
"I think that brands today need a good story to even survive, let alone to stand out," Thore explains to us. If he's right, then it's clear that Corlin's story of sustainability and collaboration would explain why it's currently thriving.
SoonNoon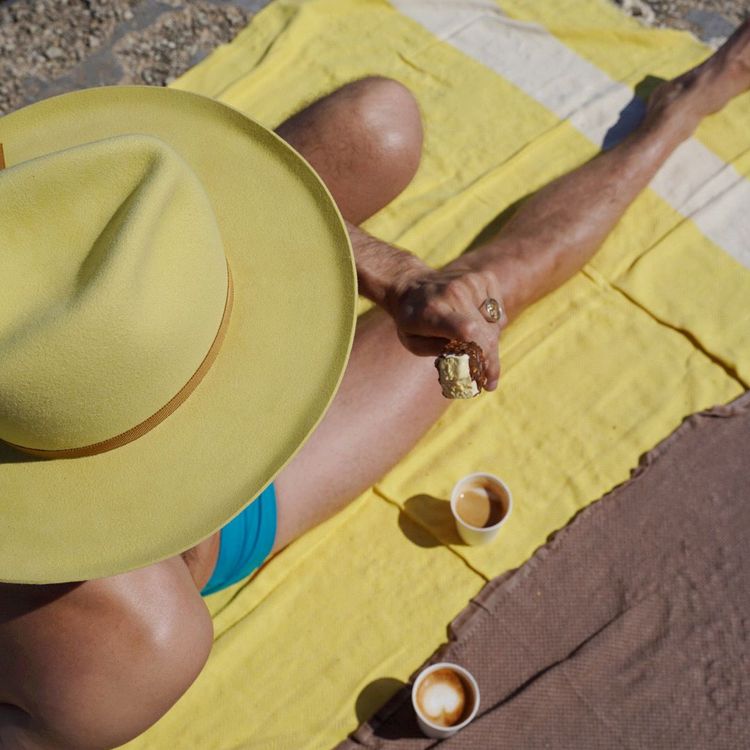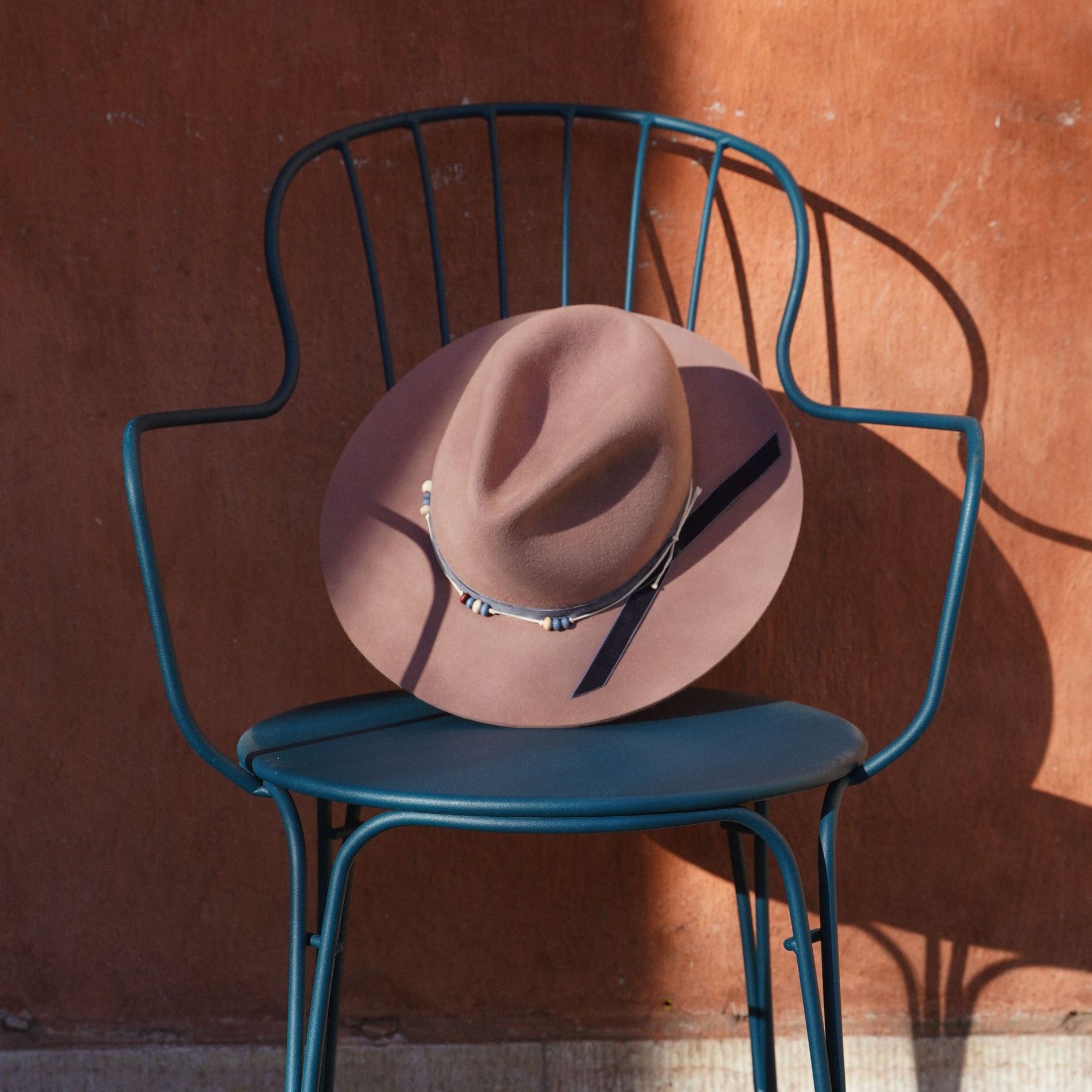 SoonNoon's founder Jonathan Kopylov is no stranger to the fashion industry, with over a decade of experience under his belt as a graphic and print designer at brands like J.Lindeberg and Gant. As a creative spirit, Kopylov saw it as only natural that he would inevitably create something of his own. And so, aided by the time to reflect afforded by the pandemic, SoonNoon was born.
"The idea of SoonNoon came from a passion for hats and an idea to create hats that could be worn by anyone in a contemporary urban environment," Kopylov tell us. "Most brands of handmade hats have a strong heritage aspect or an American Western aesthetic, but we wanted to make something that transcended that – a brand of handmade, customised hats to fit a Scandinavian fashion market."
SoonNoon not only ensures unique and high-quality hats that are tailored to individual customers. By making single units, the brand honours its commitment to sustainability by avoiding generating excess waste through overproduction.
Despite catering to a variety of heads and tastes, Kopylov believes there is still a unifying element that defines everyone who dons a SoonNoon hat: "Someone who's not afraid of trying new things. A person who lives by the motto of 'why not?' and likes to have fun with style." As the brand prepares to branch out into exciting new styles and collaborations, Kopylov reassures us that it will continue catering to "the colourful character who celebrates life and its diversities."