From where to eat and stay, to all the spots to explore, here is your stylish guide to the arty Arctic city of Bodø
Tromsø may well be the capital of the Norwegian arctic, but it's got competition. Another Arctic cool spot, the city of Bodø, is having a moment – as spotlighted in our special anniversary Aug-Sept issue. Set on the coast 1,300 km north of Oslo, four to five hours shy of the Lofoten Islands, this seafaring, mountain-encircled city blends nature and culture and acts as a beacon for the local creative community. That's just one of the reasons why it will be crowned as European Capital of Culture in 2024.
In summer, visit for mountain climbing and walks filled with art and culture under the Midnight Sun; in winter, wrap up warm for wildlife tours in search of majestic sea eagles and views of the aurora before returning to the city's cosy cafes and cultural hubs.
Ahead, Vogue Scandinavia has rounded up the best places to eat, sleep and go whilst on your visit to this up and coming cultural hotspot.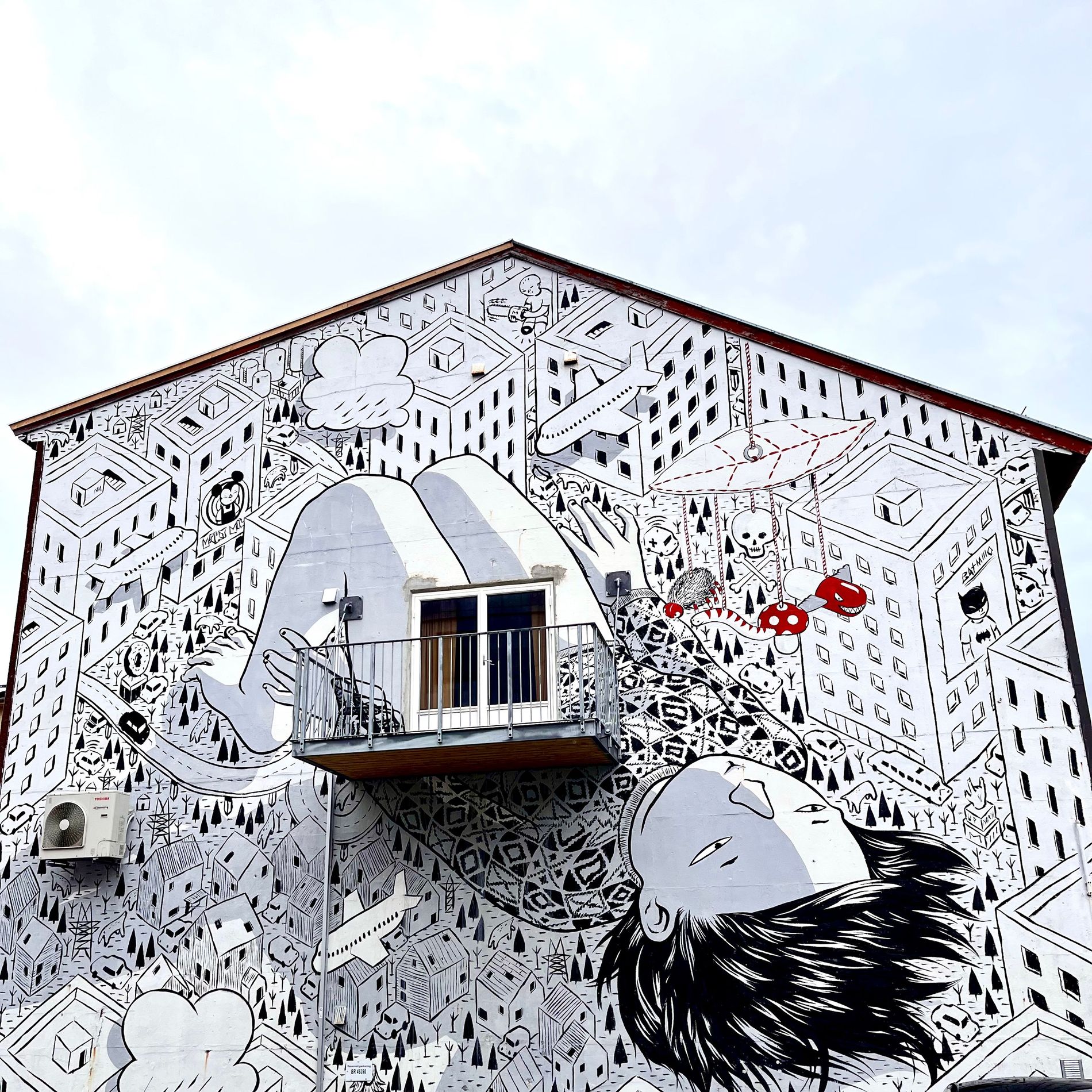 Street art in Bodø. Photo: Laura Hall
Where to eat
Påpir, a cafe inside Bodø's library, is without doubt the hippest coffee spot in town and is a great spot for lunch, serving salads, smørrebrød, wraps and delicious cakes, as well as people-watching. Steps away, harbourside burger bar Gatsby is another local favourite, while for a classic taste of the region, Bjørk serves up grilled stockfish and mashed potatoes. For a special evening out, Lystpå, the city's premier fine dining restaurant, serves modern Nordic food with exceptionally fresh local ingredients.
Round your evening off at Craig Alibone's hidden Champagne bar. Linked to the chef's exceptional patisserie shop, selling the best bonbons and macarons in northern Norway, and only open at the weekend, this underground spot serves Champagne cocktails and wine by the glass.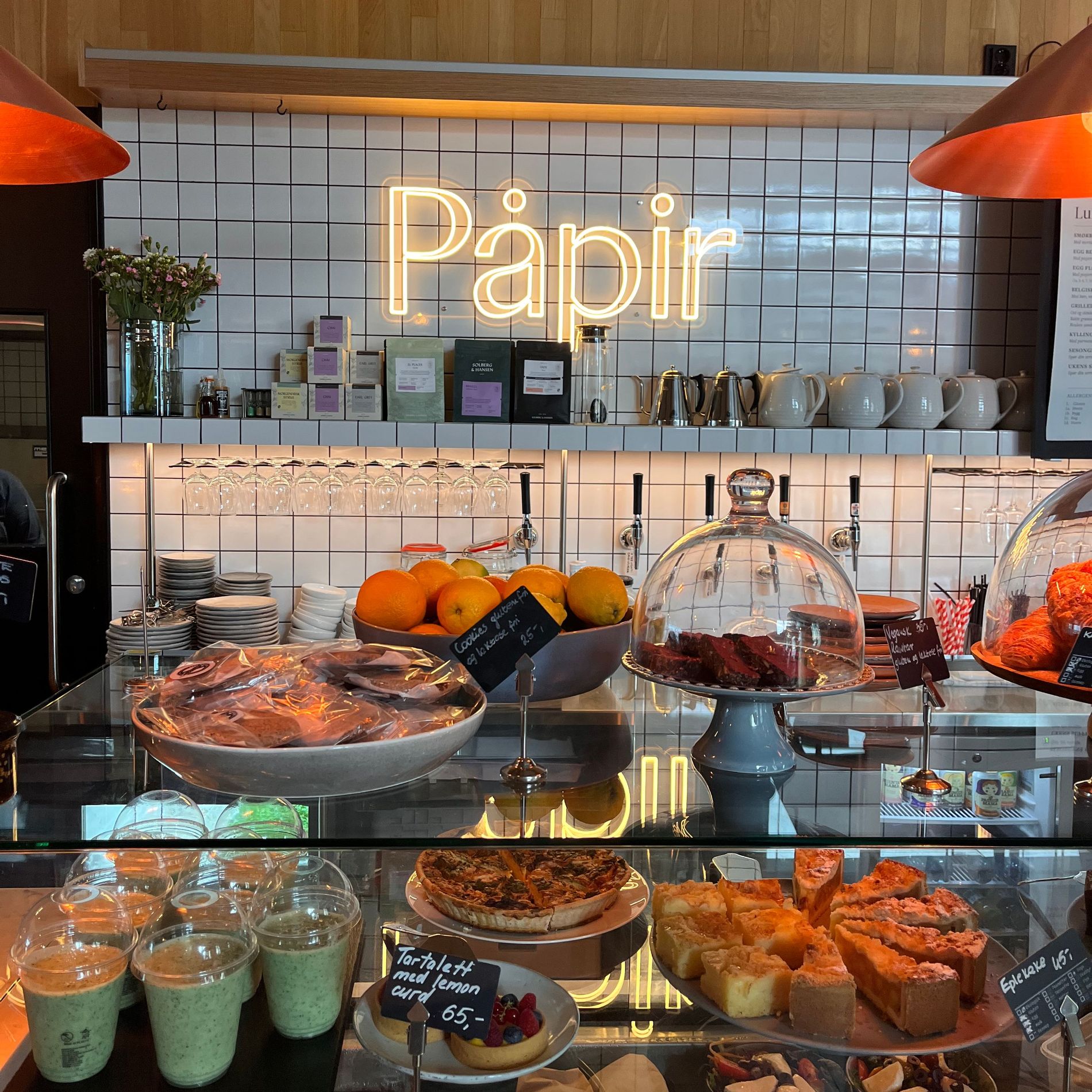 Where to stay
Bodø's hotels are clustered around the harbour, including the modern Radisson Blu hotel. Its sky bar, Top13, has expansive views and is a great location for a cocktail. Quality Hotel Ramsalt is the newest hotel in town, located in the modern and new harbourside district, Ramsalt, and is considered Bodø's best new hotel.
Outside the city, The Arctic Hideaway on Sørvær in the Fleinvær archipelago, a 40-minute ferry ride from Bodø, offers simplicity at its finest in wooden cabins on a remote island, while Manshausen in Steigen, an hour by express boat from the harbour, is surrounded by nature and ideal for luxury-loving adventurous spirits.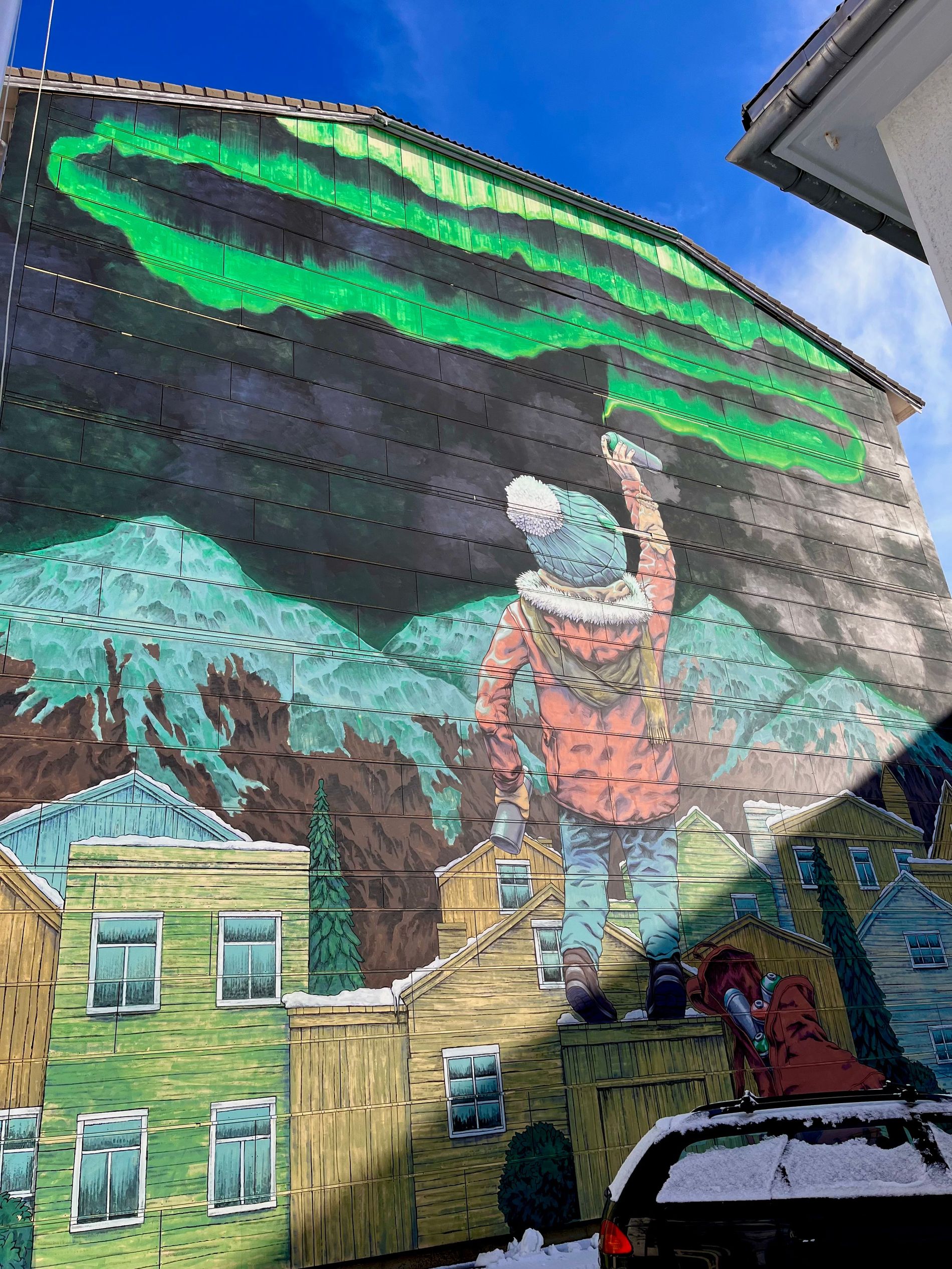 Street art in Bodø. Photo: Laura Hall
Where to go
Make like a local and explore the city on foot. One of the city's most popular strolls is around the harbour wall, the Molo, where you'll find seven sculptures as part of Artscape Nordland that whistle when the wind blows through them.
The city's library and cultural centre, Stormen, is well worth a visit. Its stunning modernist design marks it out as one of the most beautiful libraries in northern Norway. Then head into town and don't forget to check out the shops. At EBN, you can discover truly beautiful bags and accessories made of salmon skin; on a cold day, the chic wool designs of Fogg Gildeskål will warm you up, and for a design-led souvenir, the graphic art at Gundersons will do the job nicely.
Make Nōua your next stop. This chic gallery in a former grocery store hosts lectures, exhibitions and artist talks, with a focus on outstanding photography. Run by Norwegian artist Marianne Bjørnmyr and British photographer Dan Mariner, it is a hub for artistic visitors and locals alike.
Finish off with a street art tour of the city. In 2015, the city played host to an urban art festival and this is the result: colourful street art emblazoned In car parks and hidden corners, down little alleyways and on the sides of buildings. After School by Russian artist Rustam QBic, at Kongens Gate 20, depicts a small girl spray painting the northern lights on a dark sky over the city.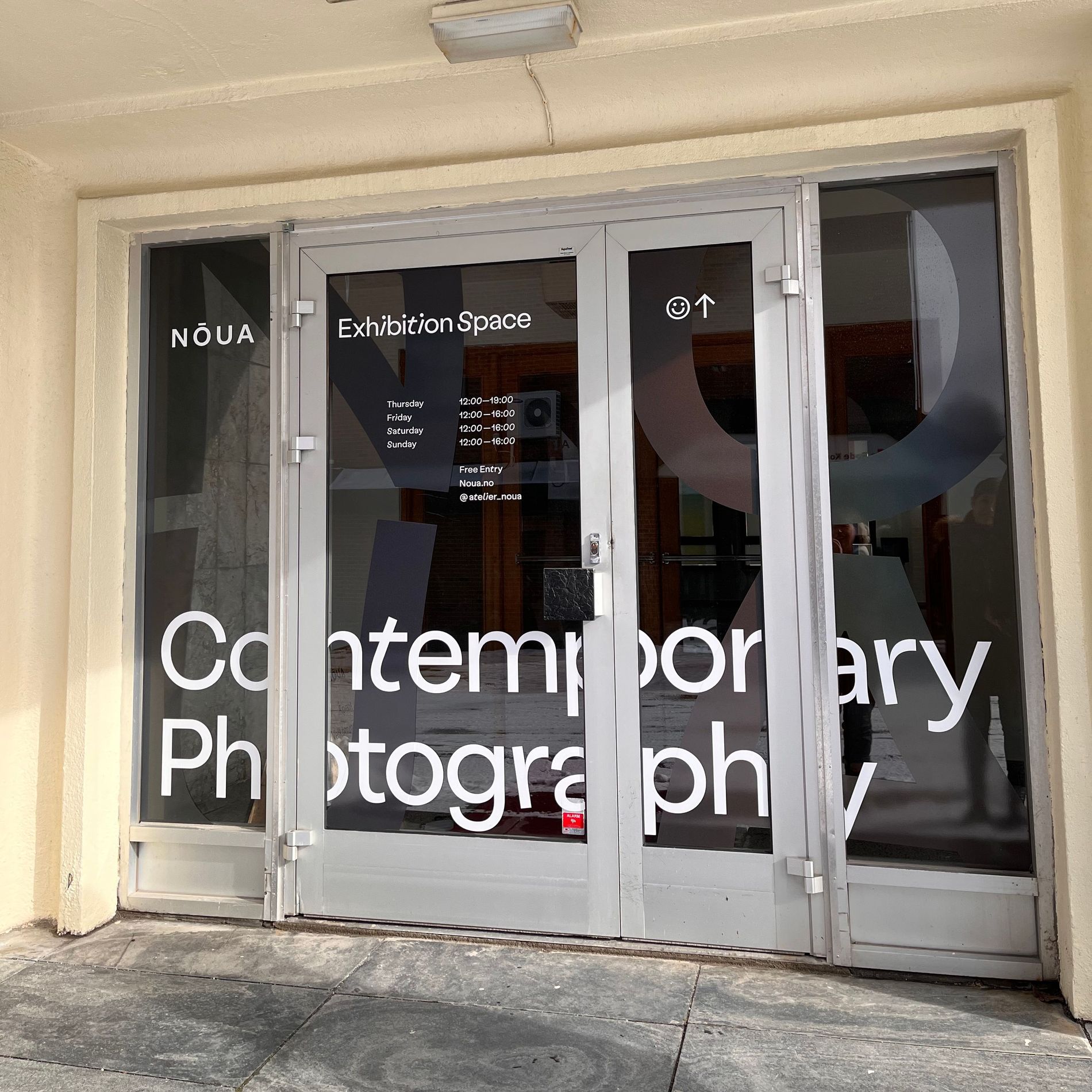 Nōua Gallery in Bodø, run by Norwegian artist Marianne Bjørnmyr. Photo: Laura Hall
Outdoor adventures
It's not a trip to the Arctic Circle without a little adventure. A classic outdoor adventure in Bodø would involve a hike in Bodømarka, 35 km of marked trails in the hills around the city with a start point easily reached by bus, or a trek up Keiservarden, a 366m-high mountain nearby. The mountain is named after a German emperor and has stone steps built by Nepali sherpas to preserve the mountain terrain; it takes about three hours to walk to the top.
RIB ocean safaris also run from the harbour in search of sea eagles and the exceptional wildlife of this untouched part of northern Norway. On your return, head straight for the Pust sauna in the harbour. Built with a nod to the fish-drying racks of this part of Northern Norway, the floating sauna is a relaxing spot at all times of year, paired with a dip in the harbour.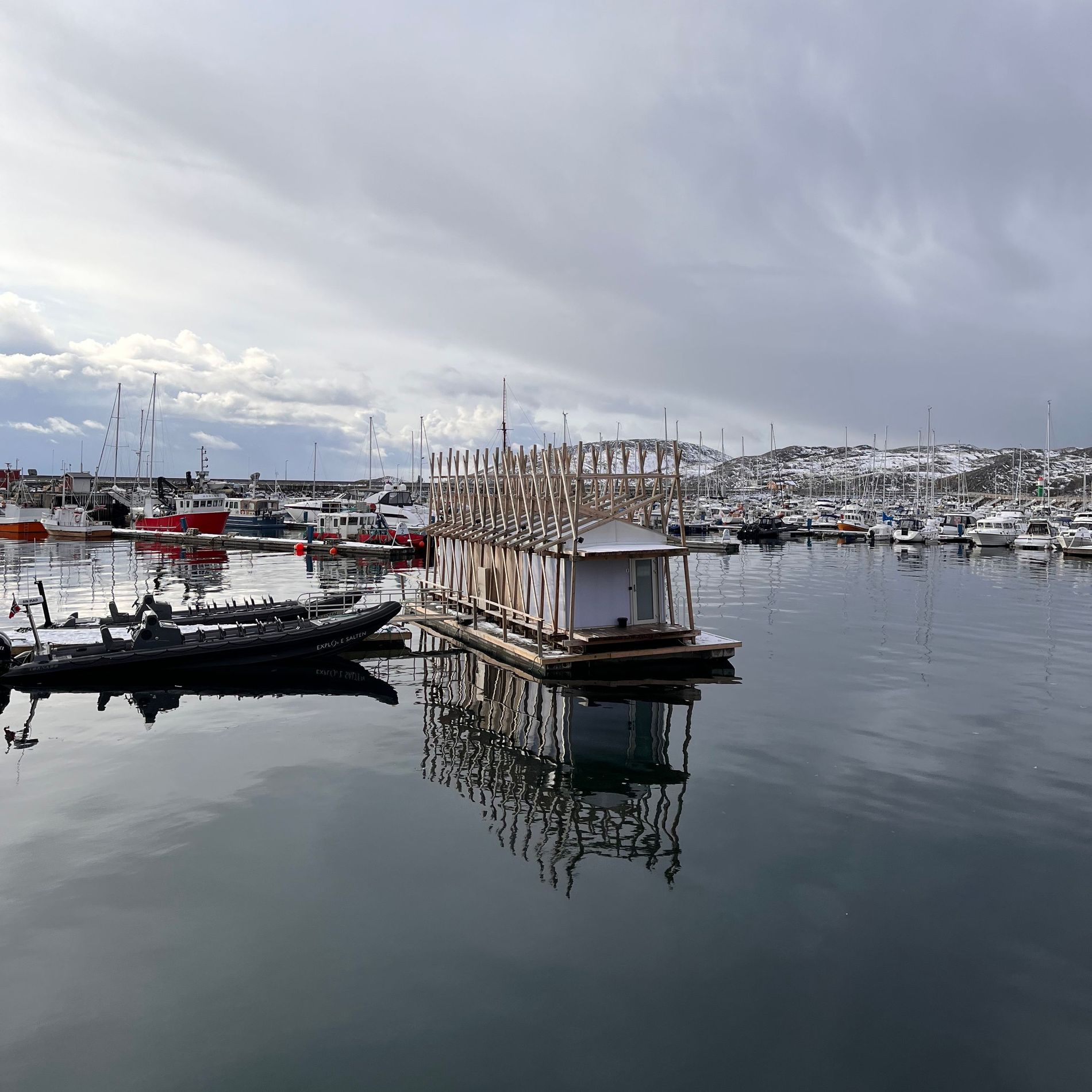 Pust sauna in Bodø's harbour. Photo: Laura Hall