Speaking exclusively to Vogue Scandinavia, the young actress talks to us about sudden stardom and becoming a Ganni Girl
Since Young Royals first aired on Netflix, 20-year-old Nikita Uggla's life has changed quite a bit. From gaining 130 thousand followers on Instagram to being recognised in the street, her first ever acting role as Felice has seen her shoot to stardom.
The six episode series – following young Swedish Royal Wilhelm as he struggles with a seemingly impossible love and status – has garnered a whopping a 99 per cent 'Audience Score' on Rotten Tomatoes, with reviewers hoping for a second season. And the success isn't isolated to the Nordics, "I noticed a lot of Brazilian followers following me, it was amazing how much love they had for the show and all of the characters" Nikita Uggla explained at Ganni's post-show dinner during Copenhagen Fashion Week.
In a year of firsts, the Swedish thespian made her CPHFW runway debut at the Ganni SS22 on Thursday in Copenhagen. Speaking to creative director Ditte Reffstrup, she tells us that she discovered the show organically during her first day of vacation. "We were flying to Portugal and I needed something to watch, so I downloaded the whole series before the flight." Even though the collection had already been created at that point, the interpersonal relationships and energy inspired Ditte. "I was so in love with the cast. It was very modern and very bold."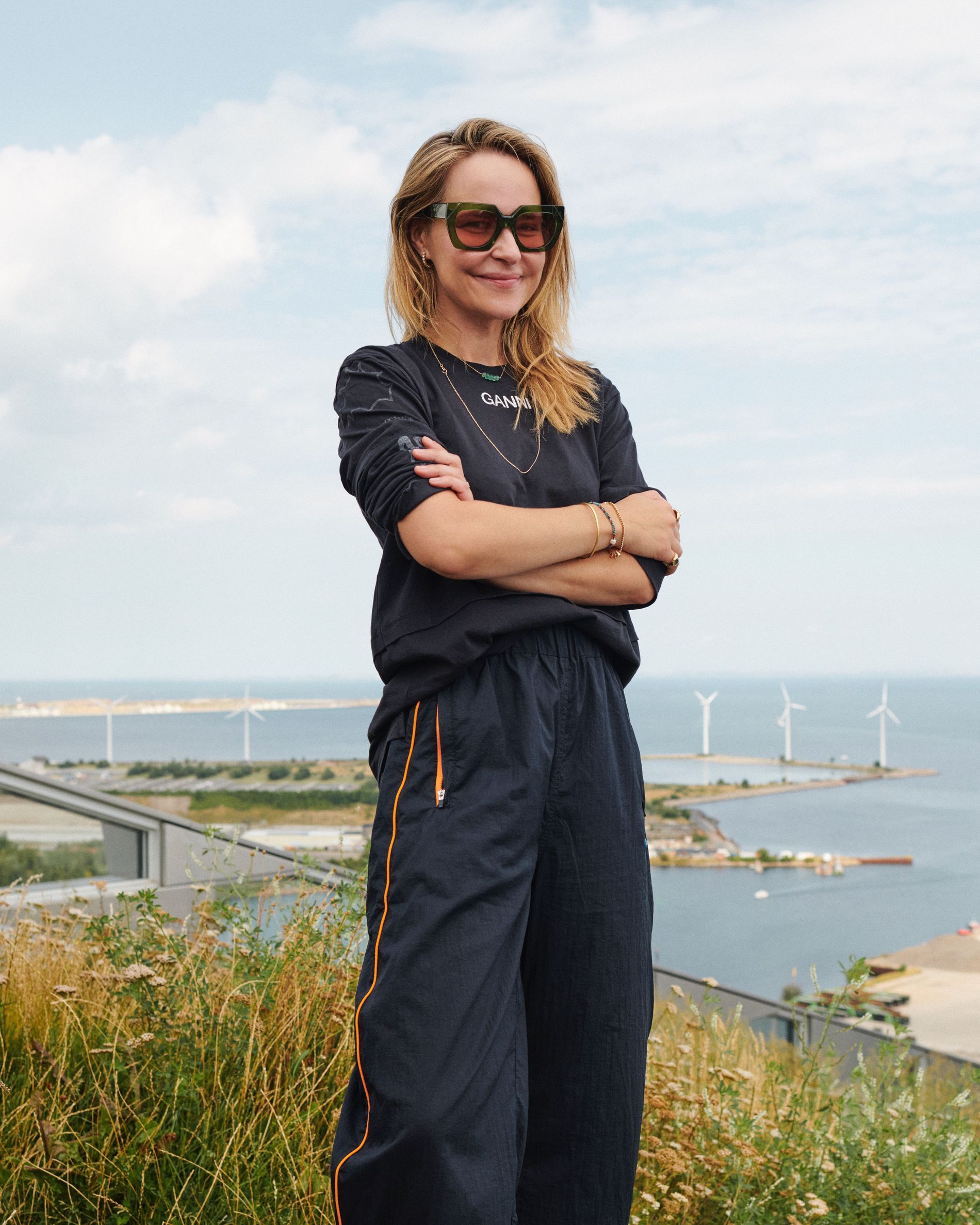 Ganni's creative director Ditte Reffstrup at the SS22 show.
In casting Nikita, the actress joins the throngs of #GanniGirls. "It's amazing being a Ganni girl now. I feel so special, like a little princess, walking around in my Ganni shoes and my Ganni dress." She gushes about the brand, which she first discovered through her brother's girlfriend a year ago.
According to Ditte, Nikita's journey as Felice in the show from subservient girl to independent woman felt quintessentially Ganni. Furthermore it was the friendship between characters Felice and Sarah that caught her attention, a friendship that is as true on screen as it is in real life. "Female friendship is very important to me. My female friends are like a second family to me. Those friendships are the ones that no matter what happens you lean on them."
I think I was acting. Channeling a super model, like Kendall Jenner. Someone gorgeous.
Nikita Uggla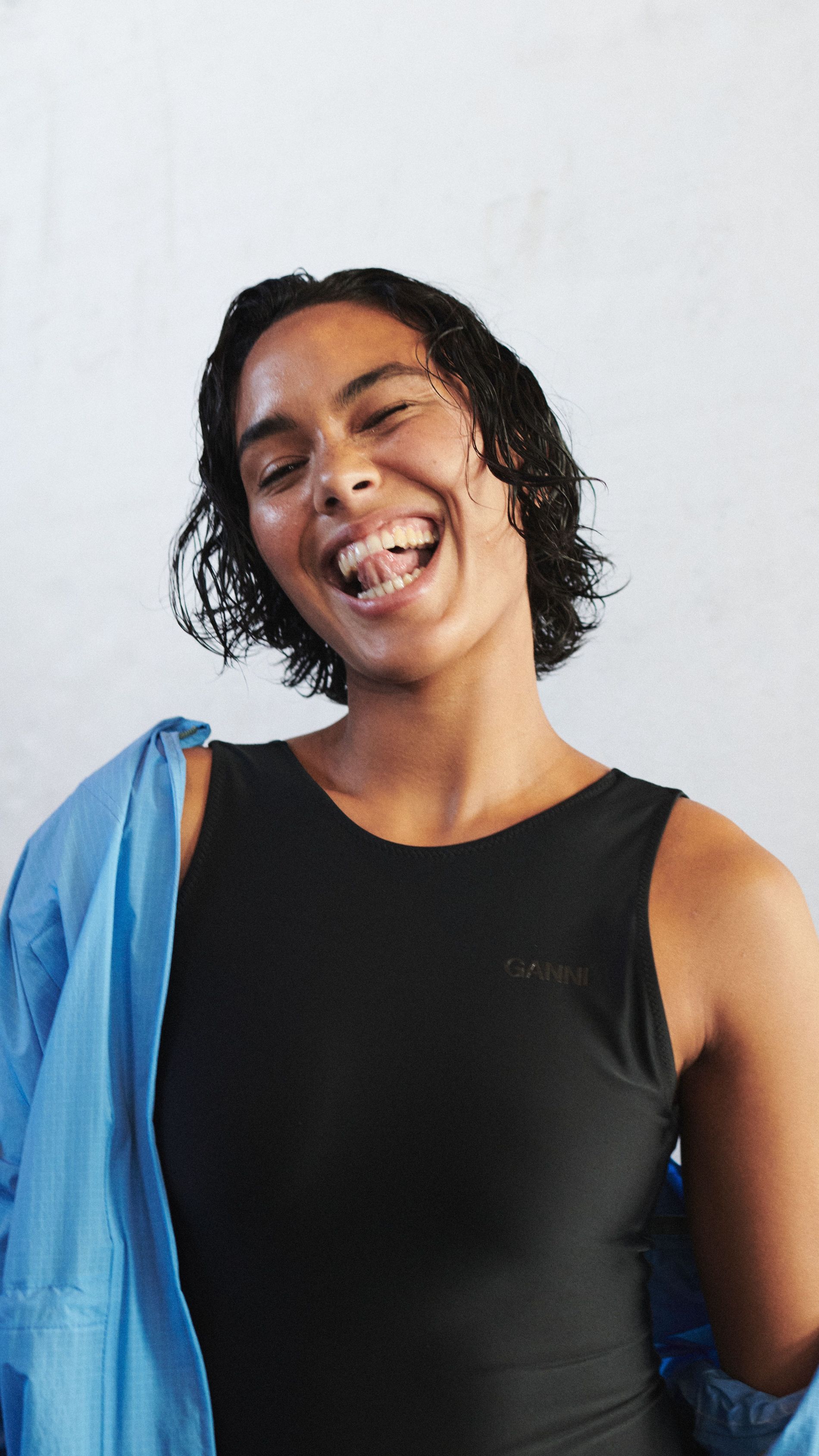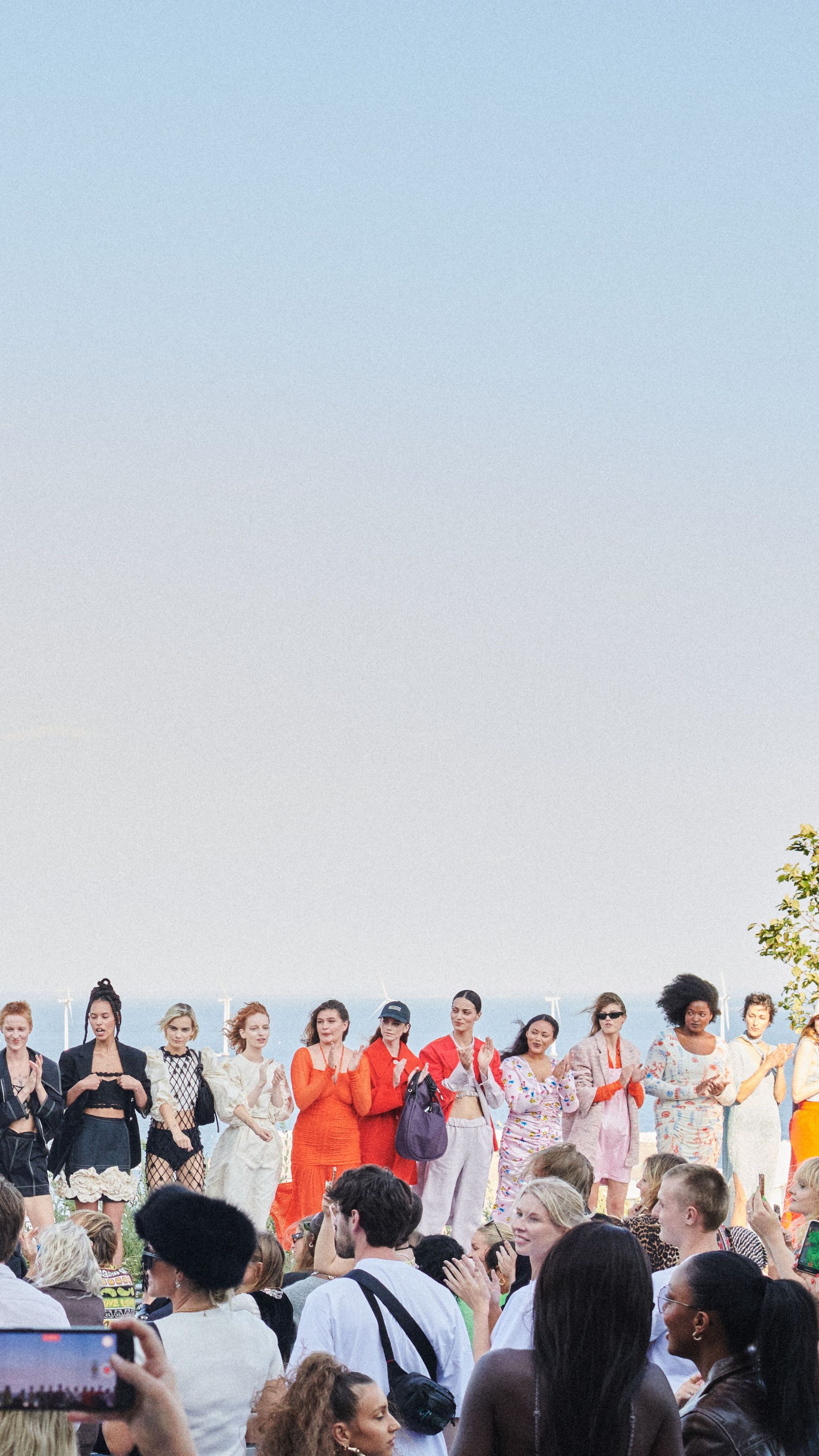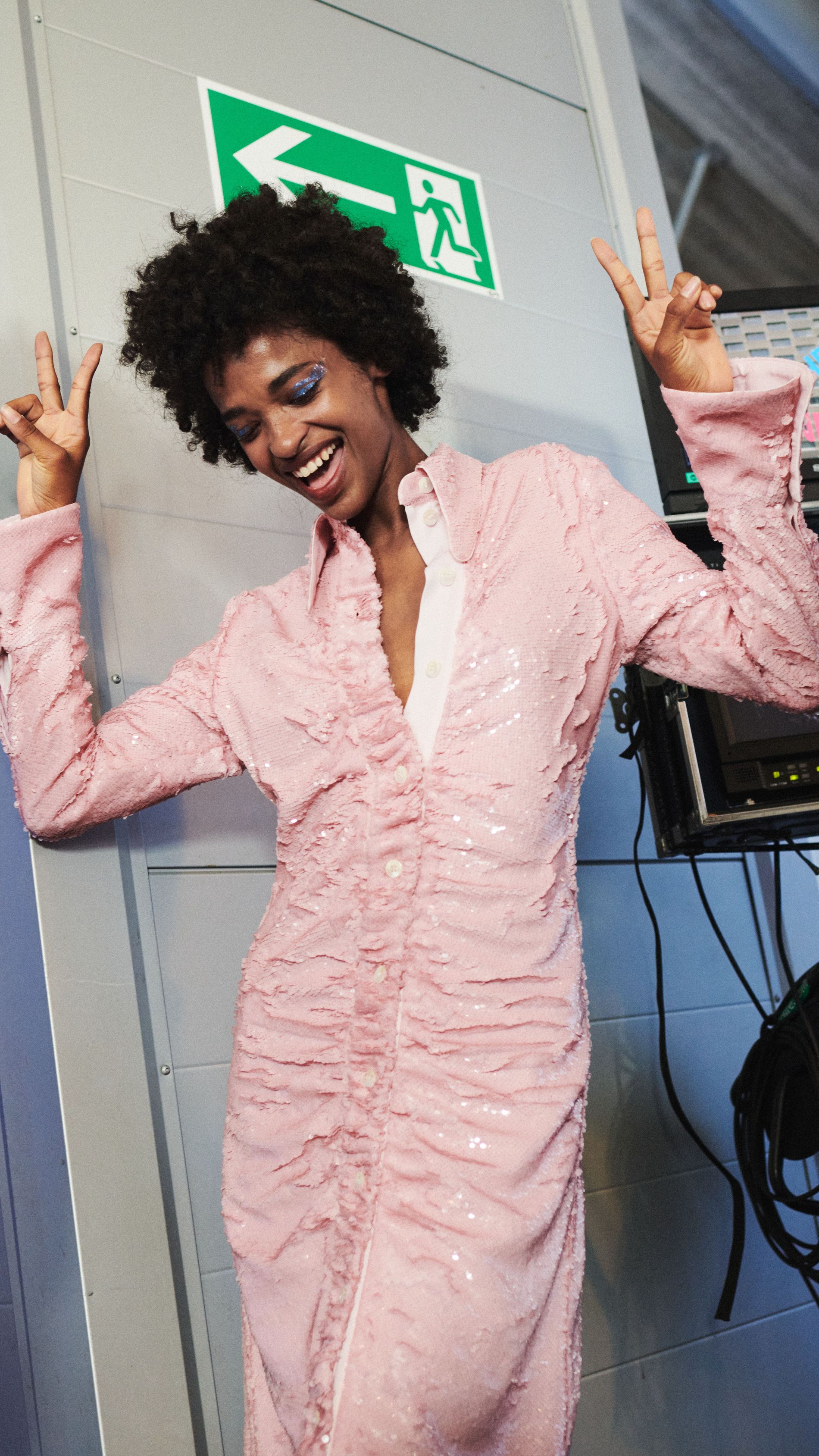 Before the show Nikita was nervous, but after having tried only one look that fit like a glove – a pale pink midi dress in a blue and yellow floral print with ruching – she took to the runway. "I don't remember what happened on that stage, I just remember walking walking walking and then getting off," she says, "I think I was acting. Channeling a super model, like Kendall Jenner. Someone gorgeous."
During the after party, the actress wore a sheer long sleeved top in a rococo pattern underneath a black leather dress with contrasting stitching – And, of course, the brand's signature 'high chelsea' rain boots . In a single day, the actress transformed from feminine in florals to edgy in knee high stompers. And that's the beauty of Ganni – As Nikita so aptly puts it; "There's something for everyone. Everyone can wear it. There's colour, patterns, leather - They have everything."