On the heels of Taylor Swift's Gant era, Gigi Hadid steps out in Holzweiler not once but twice. We break down why the supermodel and the Norwegian brand are the perfect fit
On the heels of Taylor Swift's love affair with Gant, another noteworthy romance between a celebrity and a Scandinavian brand has been sparked. We're talking about Gigi Hadid and Holzweiler. In the past week, the supermodel has stepped out wearing the Norwegian brand not once but twice. First it was a burgundy buttery leather moto jacket. Then came the relaxed grey cargo trousers.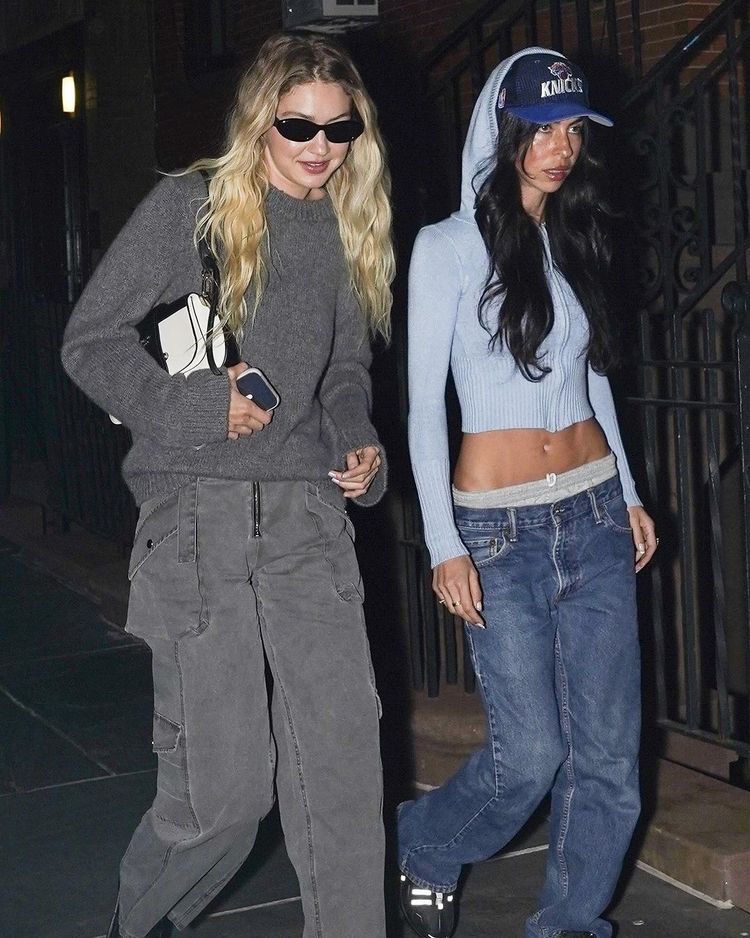 Photo: @holzweiler
It tracks that Hadid would fall hard for Holzweiler. Both she and the brand revel in a considered cool – an ease of dressing that is at once put together without appearing try-hard. It's an ethos posited by Hadid's own newly launched brand, Guest in Residence, which offers the sort of cashmere and knits one will wear until they're threadbare.
In fact, Guest in Residence pairs perfectly with Holzweiler, as exemplified in both of Hadid's Holzweiler-heavy looks. She wore the moto jacket atop a cashmere plaid work shirt of her own design, one of her cashmere crewnecks thrown over her shoulders. The cargo trousers, meanwhile, were met with a colour-coordinated grey Guest in Residence cashmere crewneck.
What might be our next big romance? Kendall Jenner and Saks Potts, perhaps. Or Kaia Gerber and Filippa K. Cupid's arrow is poised and ready.