As her relationship with the Kansas City Chiefs star heats up, as does her preppy collegiate football girlfriend aesthetic – shop the look here
Taylor Swift has entered a new era. No, we are not speaking of her budding relationship with football star Travis Kelce or her ignited passion for football, but rather her newfound love for Gant. In the past two weeks, Swift has been spotted not once but twice wearing pieces from the Swedish brand.
First, it was a wide-lapelled cropped blazer from autumn/winter '23 paired with smart trousers and a black shirt. Next came a relaxed leather shirt from the brand's forthcoming 240 Mulberry Street Collection – a limited collection launching in Gant's New York and Stockholm flagships later this month. Both looks were accessorised with vibrant red lipstick – a colour steeped in Swiftian lore.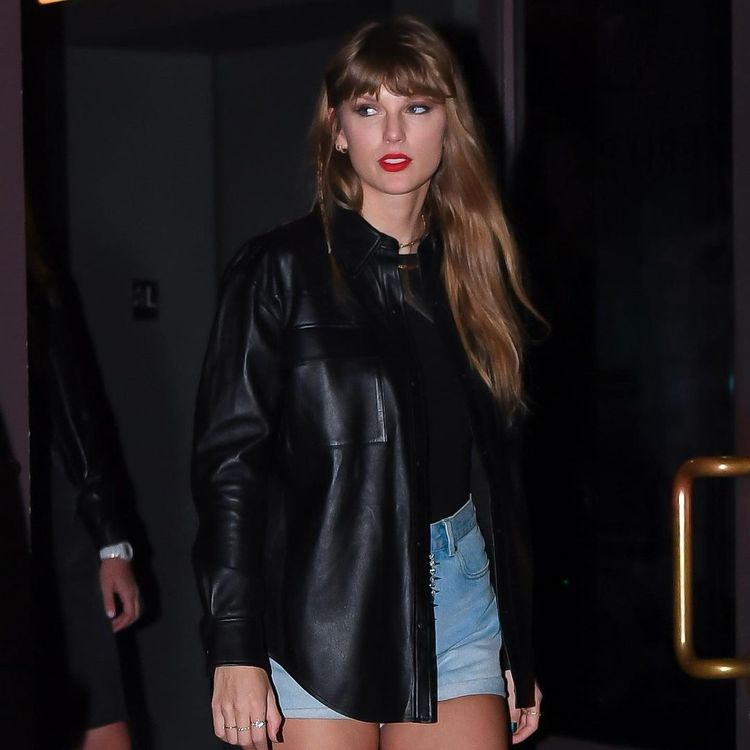 Not only is Gant in line with Swift's effortless, preppy offstage aesthetic, it's also a brand that gels perfectly with the pop star's new role as the Kansas City Chiefs' head cheerleader. Founded in New Haven, Connecticut in 1949, Gant is synonymous with the traditions of American sportswear, with its famed 'Rugger' shirts becoming a sportswear staple since their introduction in the mid '60s.
In cultivating her wholesome, all American football girlfriend aesthetic, Gant is an apt choice. Even when cheering (animatedly) from the sidelines, Swift's easy prep girl aesthetic is the true hero.