A love affair in the Scottish Highlands led to the creation of Chanel's signature tweed jacket, which now returns to Britain in high jewellery form
A Chanel tweed jacket is perhaps the most coveted fashion item in the world. The ultimate symbol of chic, it conveys luxury and status more powerfully than any other single piece of clothing.
It is almost a century since Gabrielle "Coco" Chanel designed her first such jacket in 1925. In the years since it has been made in any number of richly textured and multi-coloured variations, shot through with everything from gold thread, silk and sequins and beading, with more avant-garde offerings realised in wood and concrete.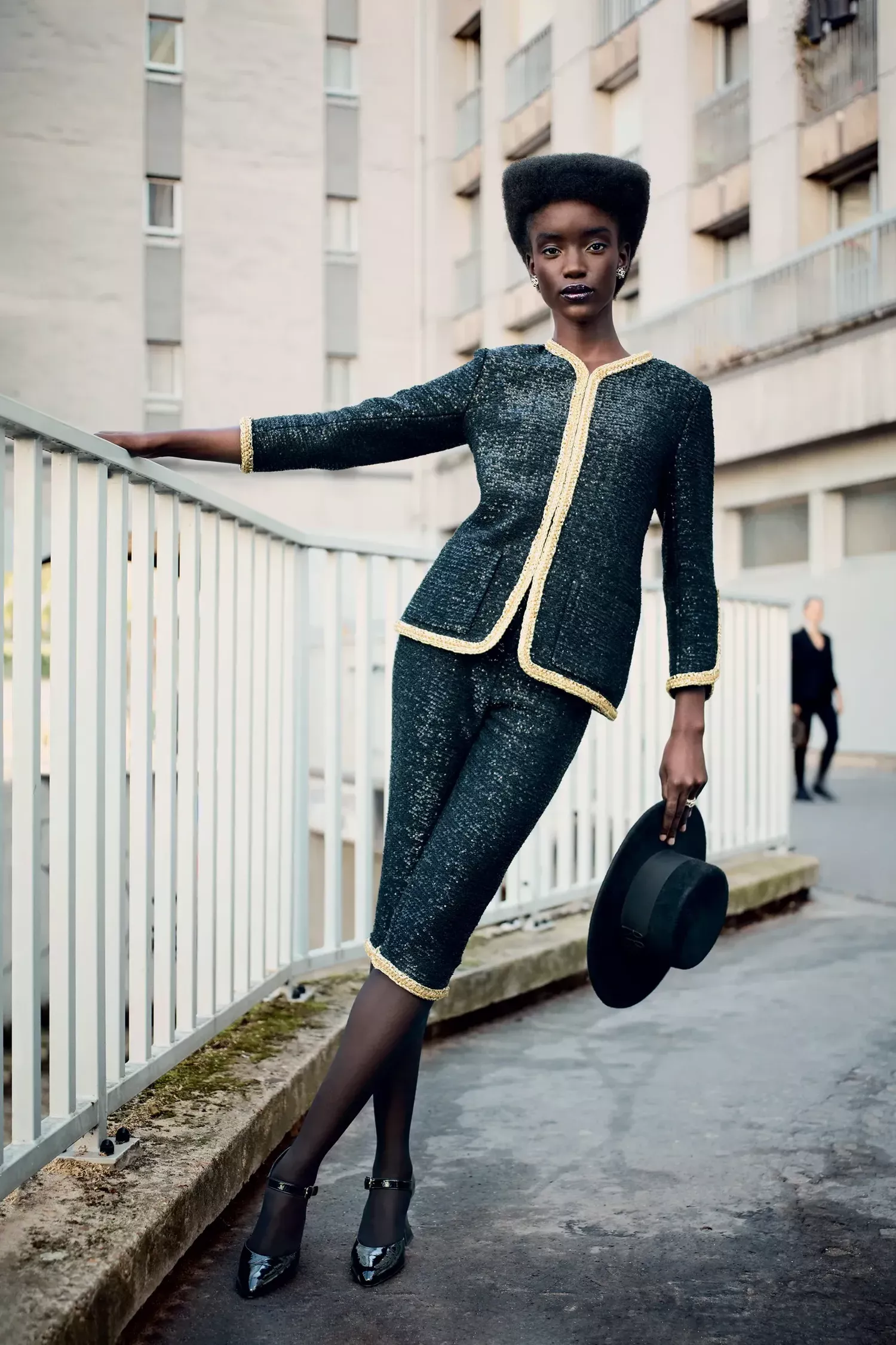 Maty Fall in sequined Chanel by Craig McDean. February 2022. Photo: Craig McDean
The fabric now takes on a whole new level of "haute" as Chanel arrives in London this week to unveil Tweed de Chanel, an intricate and dazzling high jewellery interpretation of its signature material woven in precious metals and gemstones.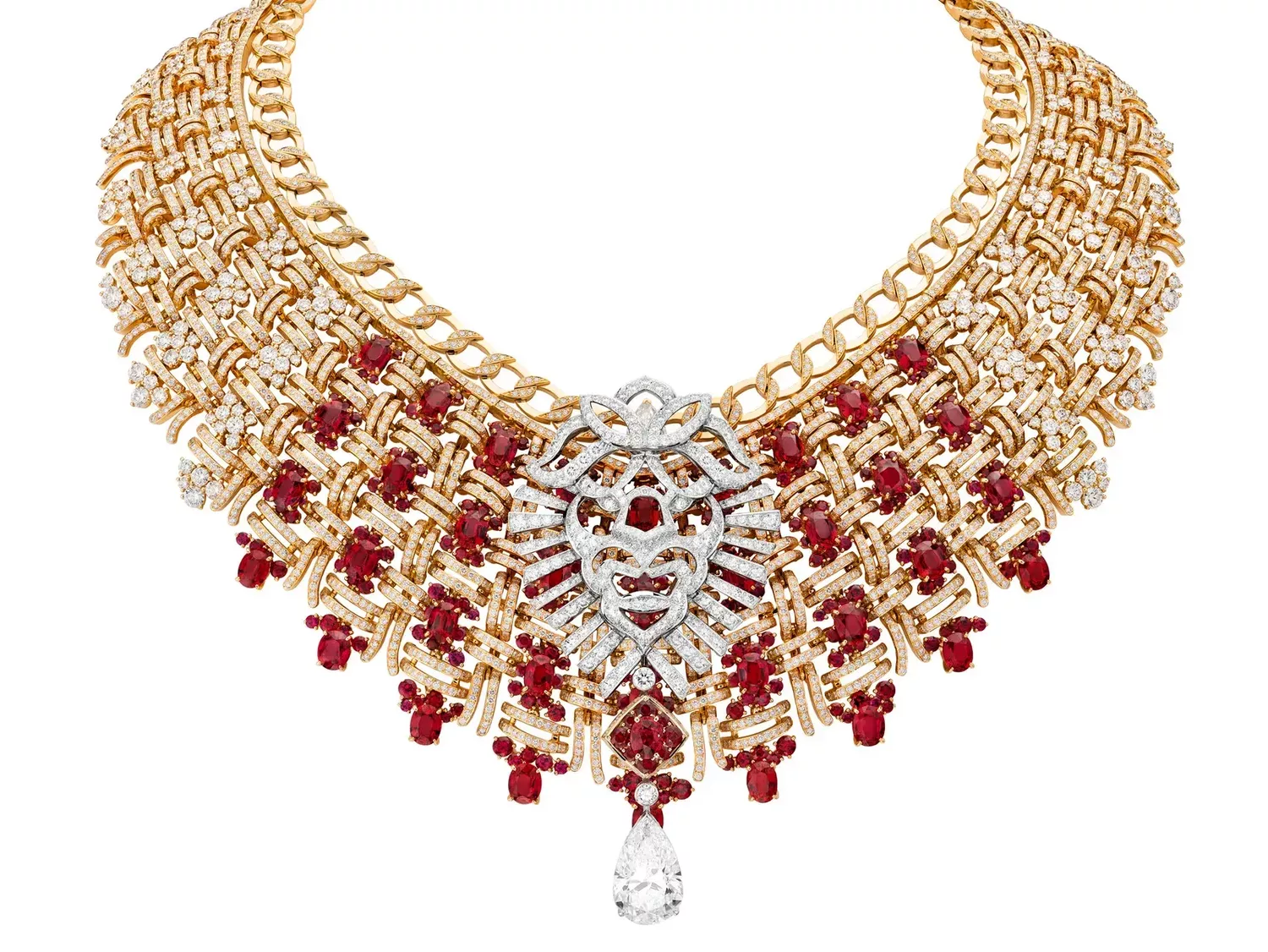 The centrepiece of the collection, the Tweed Royal necklace, an intricate and transformable weave of gold, diamonds and rubies.
London plays host to the collection's unveiling in honour of Coco's lifelong love of Britain and the origins of her famous tweed. She first discovered the robust, nubby fabric in Scotland, during her decade-long love affair with Hugh Grosvenor, 2nd Duke of Westminster. The couple first met in 1923 in Monte Carlo, and it wasn't long before she was regularly spending time with him and his circle of aristocratic friends at his enormous estate in the Scottish Highlands.
Winston Churchill was one such friend. "Coco fishes from morn till night," he wrote to his wife Clementine in October 1927, giving just a hint of the fashion designer's formidable character. "She is very agreeable – really a great and strong being fit to rule a man or an Empire."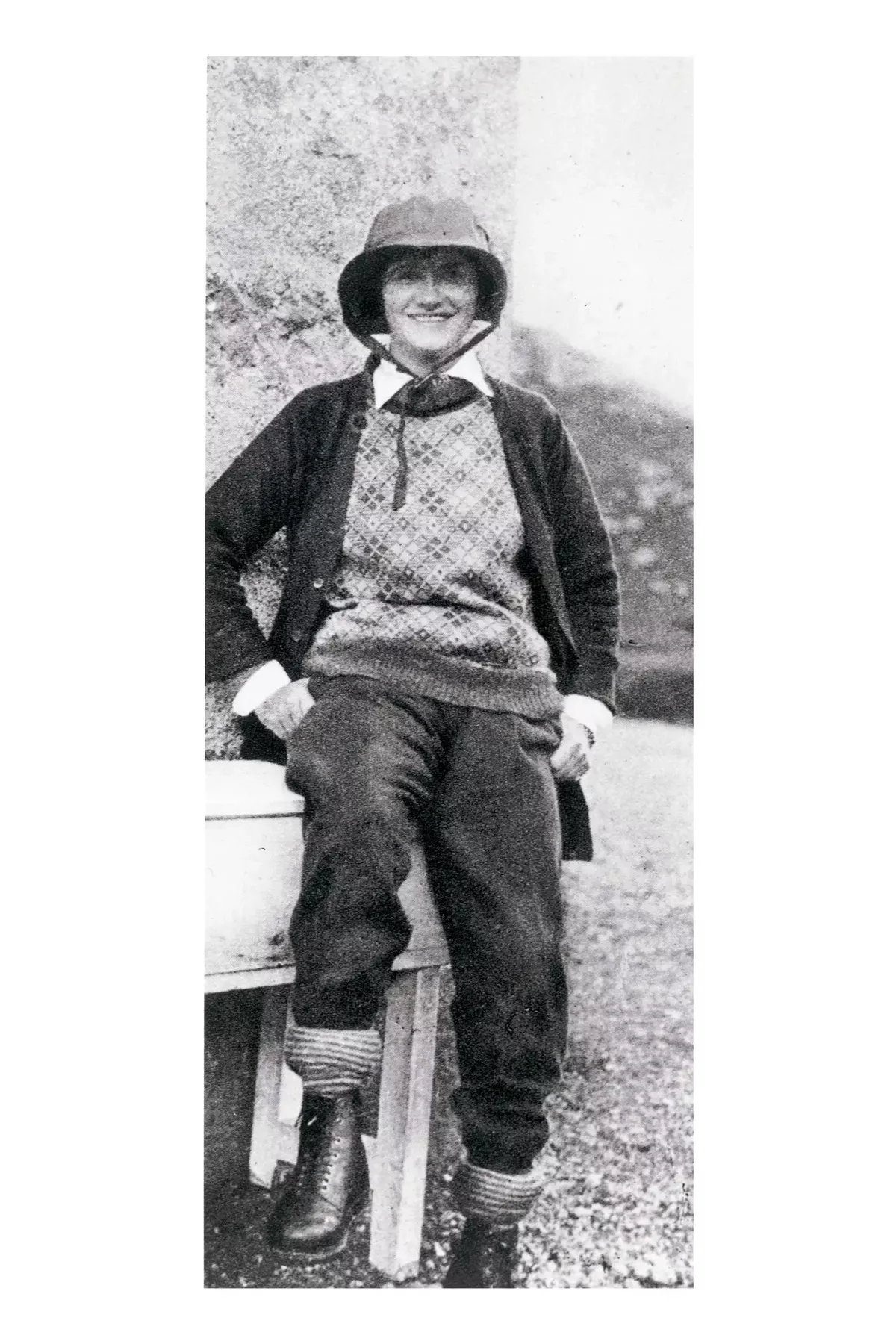 Coco Chanel, wearing one of the Duke of Westminster's tweed hunting jackets, in the Scottish Highlands in 1924.
Tweed was a fabric that the sports-loving Duke of Westminster wore for country pursuits such as fishing and hunting, and Chanel was soon borrowing pieces from his wardrobe for their expeditions together. The rough twill fabric had originated in Scotland and Ireland, where farmers wore it for its durability and warmth in the face of cold winters. In the 19th century, it also become popular among the upper classes.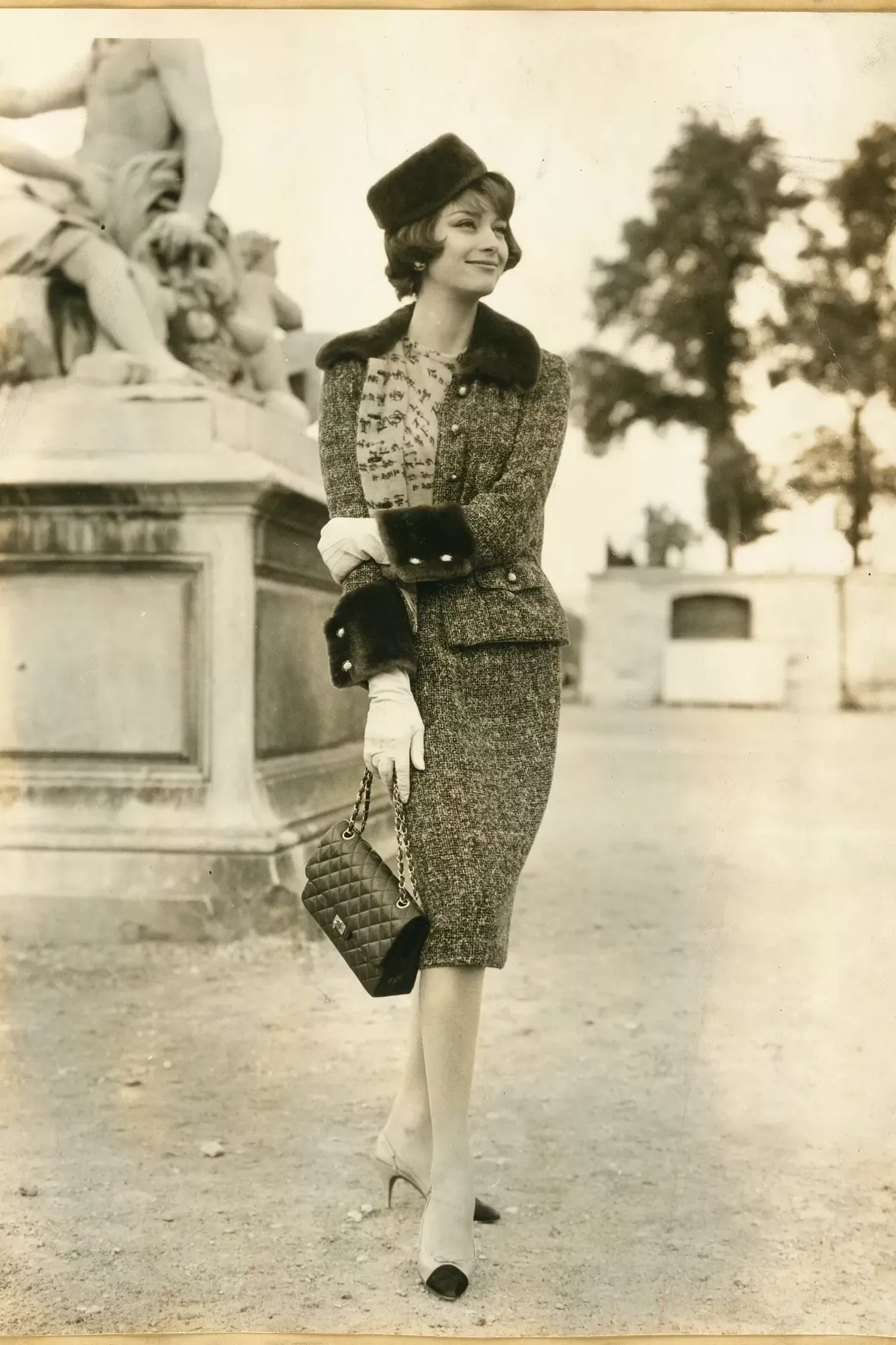 Chanel house model Marie-Hélène Arnaud in a Chanel tweed suit from the autumn/winter 1959 collection. © CHANEL . Photo: Chanel
Chanel's unique take on the fabric was to feminise it, to bring it an entirely new dimension of colour, richness and softness that was in line with her masculine-meets-feminine aesthetic. "I brought in tweeds from Scotland, home-spuns came to oust crepes and muslin. I arranged for woollens to be washed less so that they kept their softness," she later recalled. "I was the one… who taught the Scots how to make light tweeds."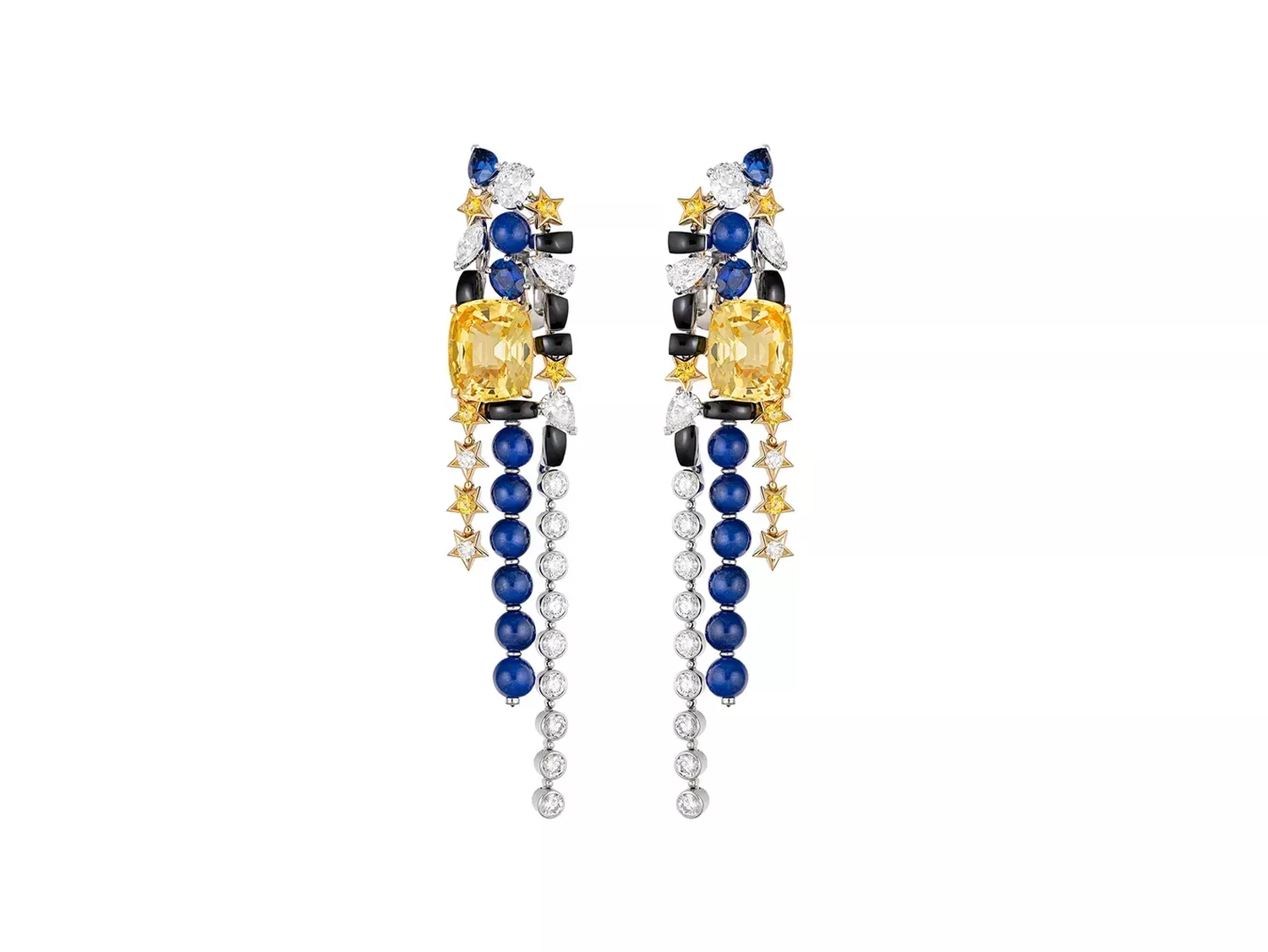 The collection's Star chapter explores blue in all its forms, from lapis to sapphires to onyx. These earrings celebrate the rich texture and free-flowing movement of Chanel tweed. .
Thus the Chanel tweed jacket was born, and it is impossible now to imagine a Chanel collection without one. Having been obsessed with the fabric since joining the maison in 2009, it was this legacy that Patrice Leguéreau, director of Chanel fine jewellery, wanted to draw on for his own creations, and the new Tweed de Chanel collection, as he says, "zooms in on the detail" of the fabric and celebrates its multitudinous textures and hues.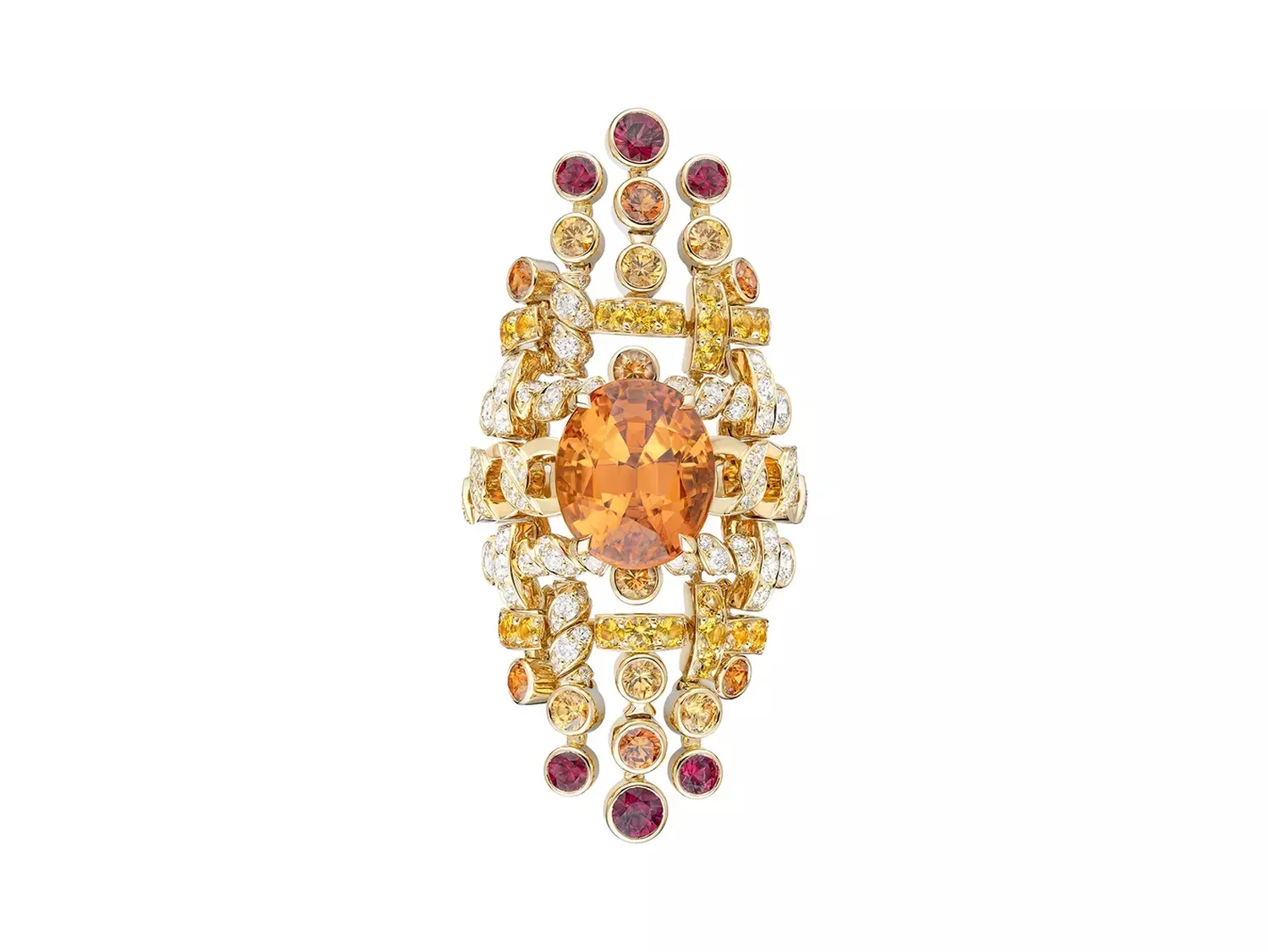 The Tweed Gabrielle ring in yellow gold, platinum, diamonds, yellow sapphires and spessartite garnets.
The 64-strong collection is an expansion of Chanel's first Tweed collection, created in 2020. "I wanted to go further in the interpretation by creating a veritable fabric of precious stones that is light and supple," Leguéreau says of his latest creations, which overlay tweed with jewelled embroideries of Chanel pillars, like the camellia flower, the lion, or the sun and stars.
Tweed's seductively tactile warp and weft is recreated in woven metal and mixed gemstones of assorted cuts. Iridescent, soft white pearls combine with a supple tweed ribbon of white diamonds in one necklace. Hot oranges, yellows and reds intertwine to evoke Coco's fierce and beloved lion in a statement ring.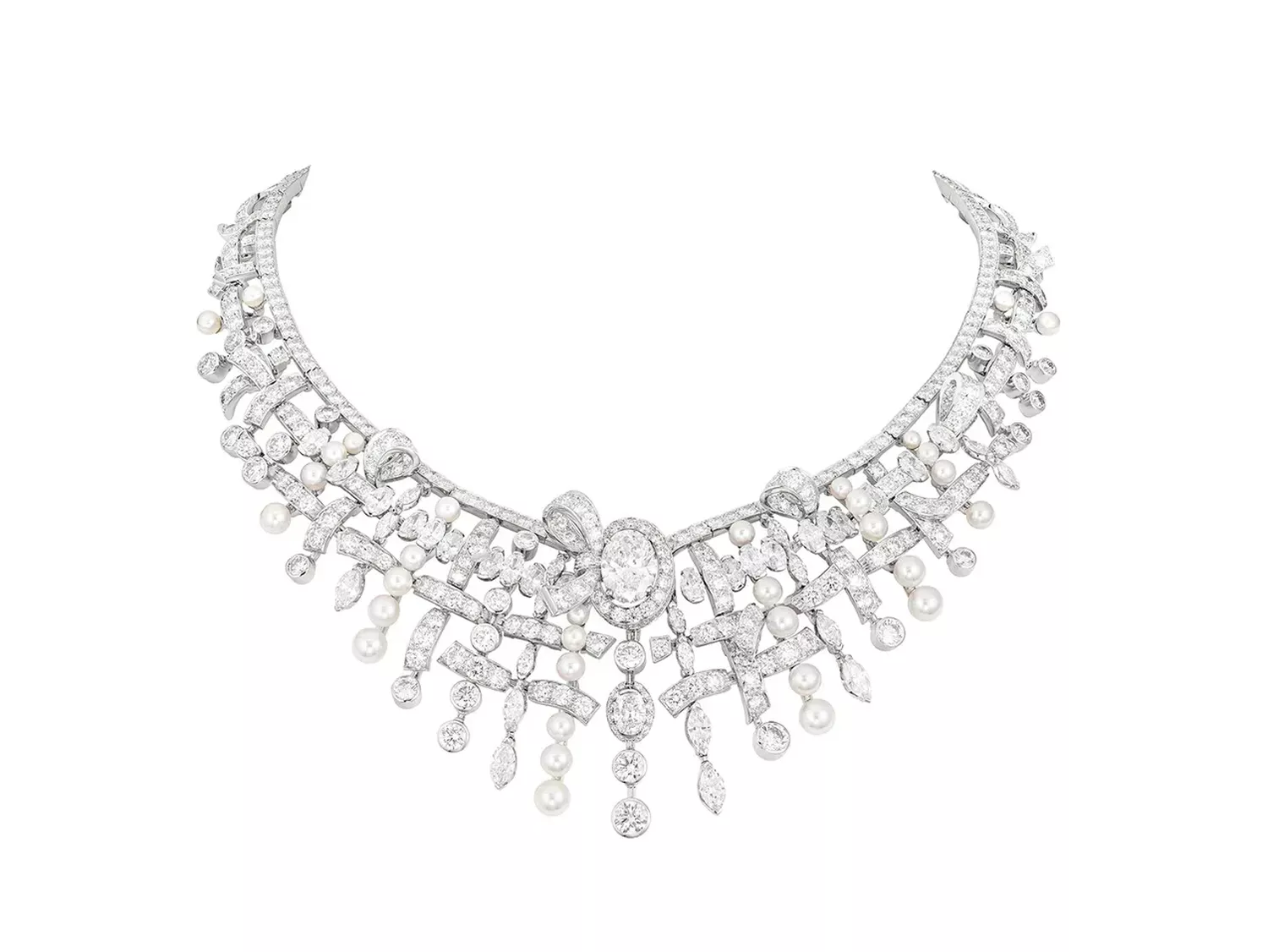 The Tweed Pastel necklace in white gold, cultured pearls and diamonds.
A new version of the centrepiece of the 2020 collection, the elaborate Tweed Couture bib of densely woven pink sapphires, pearls and diamonds that drapes like fabric across the body, has also been created specially for the moment. The piece, which was photographed by Paolo Roversi for the April 2020 issue of British Vogue, will enter the permanent collection of Chanel's High Jewellery Patrimoine department.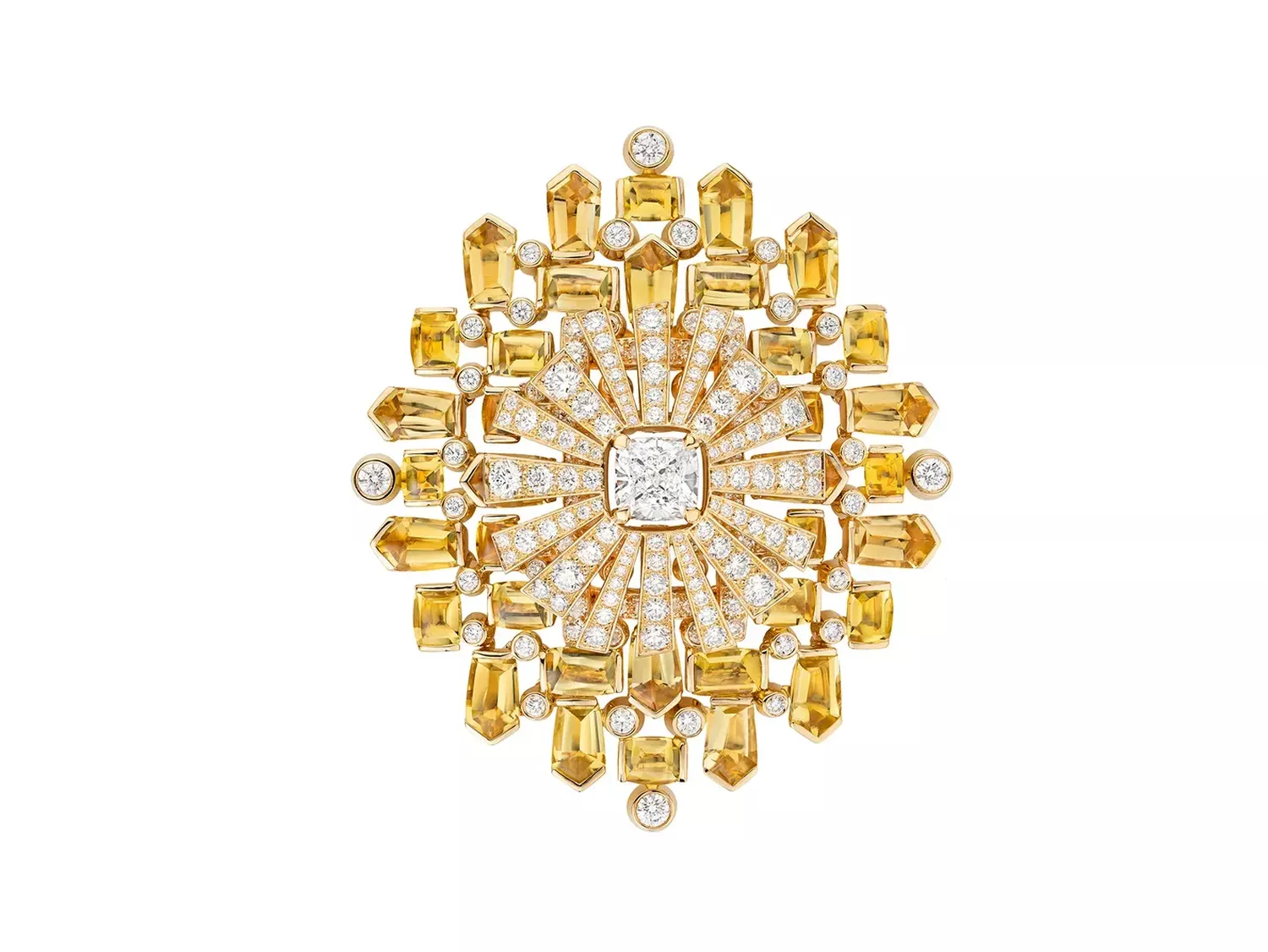 The Tweed Byzance brooch in gold, diamonds and beryls.
It is a busy week for Chanel in London. As well as the world's top clients and press descending on the capital to witness the unveiling of the collection, sales for this autumn's blockbuster Chanel exhibition at the Victoria and Albert Museum go on sale on Wednesday, proving it's just the beginning of a year of the city being draped in the finest Chanel tweed.
Originally published on British Vogue.