Making a return to Los Angeles for its second ever Resort show on the west coast, Chanel's latest collection delivers "a breath of fresh air, a voyage, a light-hearted and happy fantasy." Vogue Scandinavia is given an exclusive peek at the backstage world of fittings and flourishes
Karl Lagerfeld's history-making raft of runway extravaganzas have been firmly in the spotlight in recent times, most notably as the Met Gala turned its spotlight to the prolific designer. However, Chanel's return to Los Angeles for its Resort '24 showcase – the house's return to the city of angels after 16 years – proved Virginie Viard is capable of the same calibre of spectacle and showmanship.
And Viard truly made the most of the show's locale at the historic Paramount Studios, with a lively production and show-stopping collection that was truly saturated with that 90210 feeling. While there were nods to old school cinematic glamour and aerobic '80s flamboyance, the show truly felt like a walk down the Venice Beach boardwalk, with blazing billboards, palm tree projections, food trucks and rollerskaters aplenty.
The connection between Chanel and Los Angeles traces back further than the last Resort '80 show, though. Coco Chanel first visited the city in 1931, engaged by motion picture king Samuel Goldwyn to deliver costumes for his United Artists Studio. "Between a tribute to the glamour of great film stars and evoking the world of fun to be had with aerobics, sports and roller skating, between the dream on one hand and what you want to wear on the other, it's all a question of balance," Viard says of the medley of influences for Resort '24.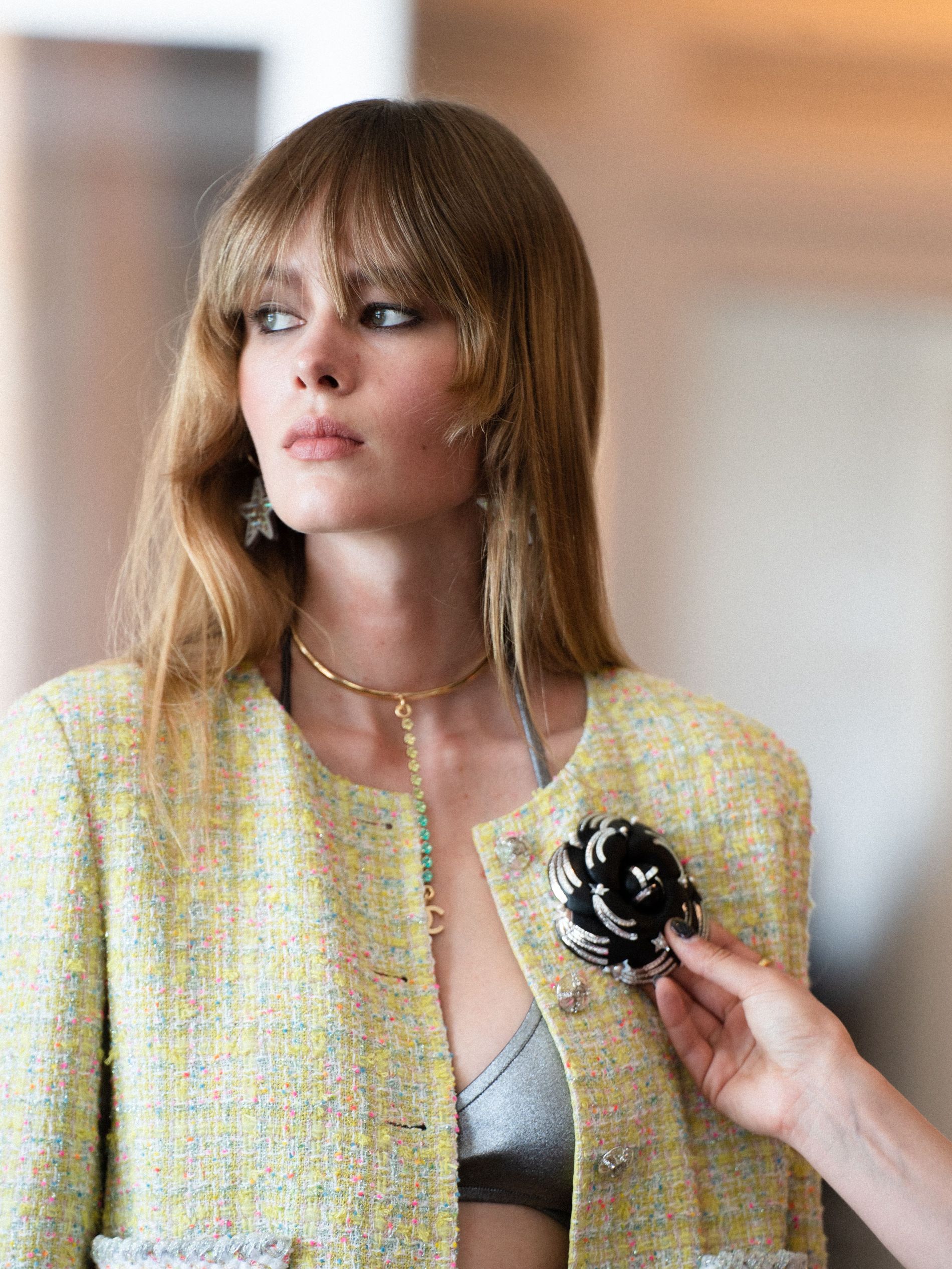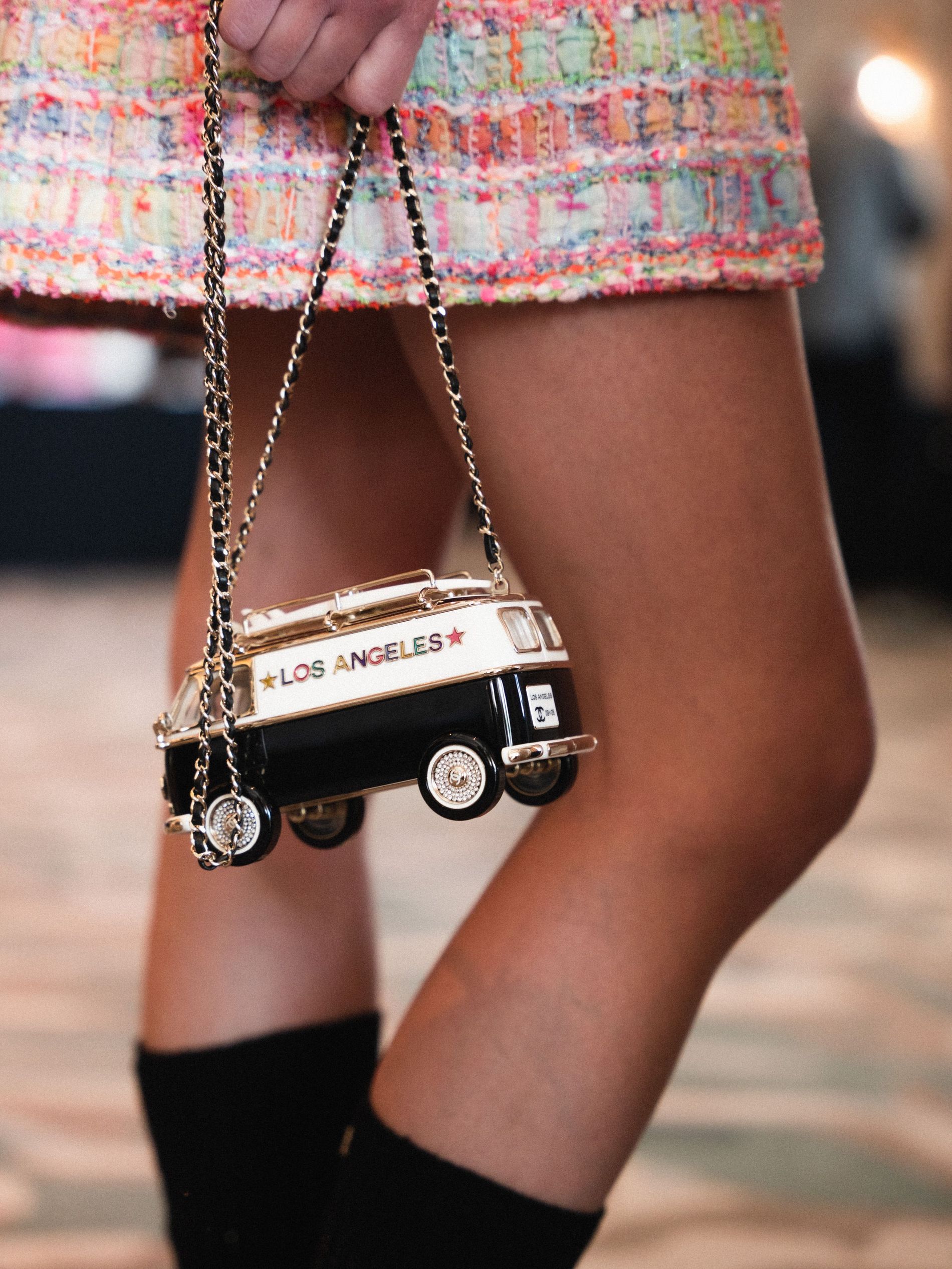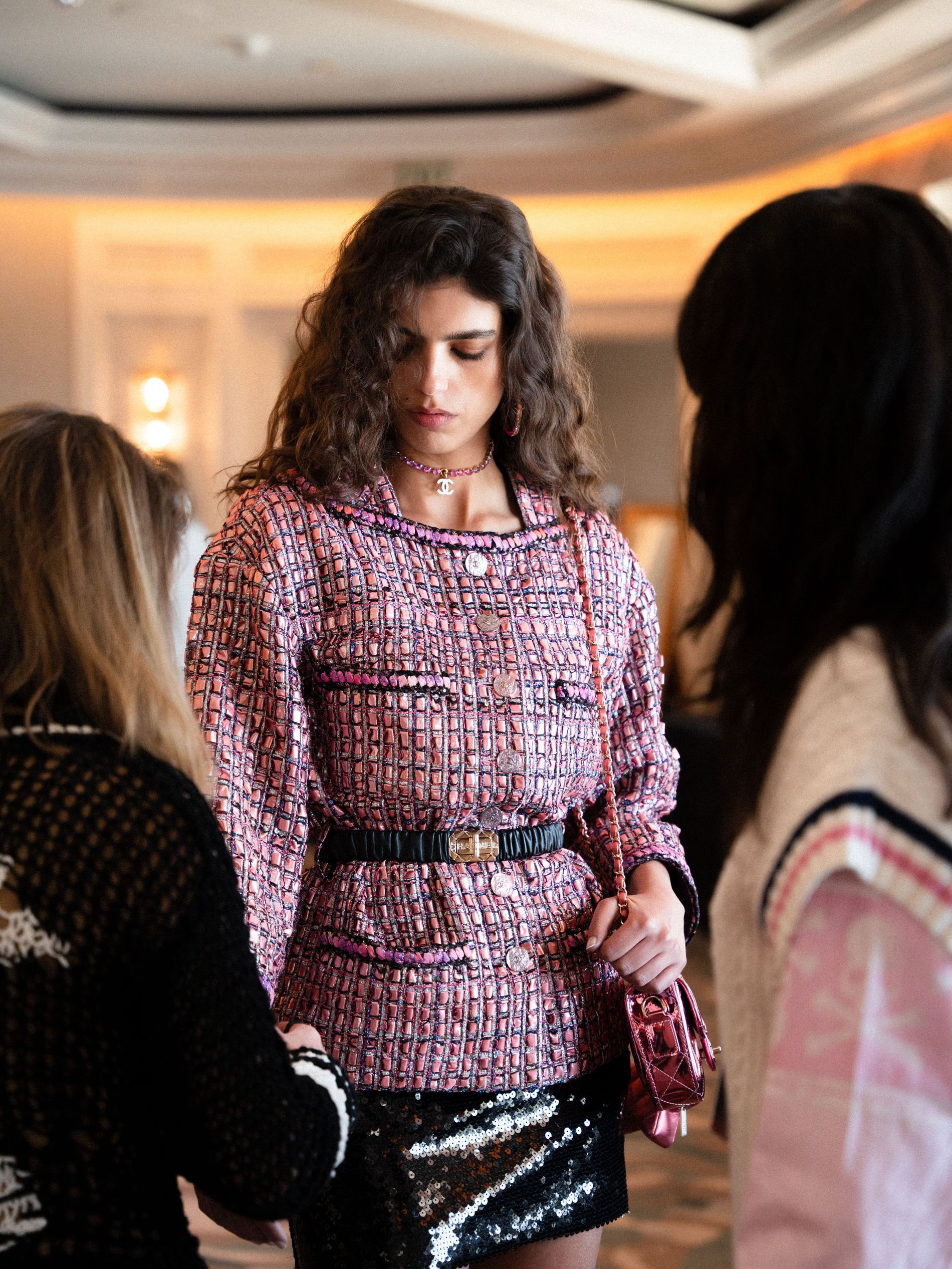 From rhinestone-covered mini-shorts and jumpsuits, embroidered bustier and little tank tops, 1960-inspired suits, bathrobes and casual pyjamas, Chanel's Resort '24 collection transports to a joyful, colourful and ever-elegant world. Elsewhere, models – all with perfect bouncy waves in their hair– stepped out in 1930s style shoes (and disco variations), crêpe de chine and terrycloth creations, swimsuits, wrap around tops and leg warmers – truly cementing the retro accessory as one to watch for the season ahead.
And beyond Chanel's emblematic white and black, there is a vibrant palette of flamboyant hues, pastels, nuances of pink – so dear to Viard– and touches of gold, evoking cinema's halcyon age, its empress-like actresses, the bright lights of the projectors that illuminate them and the eternal Californian sunshine.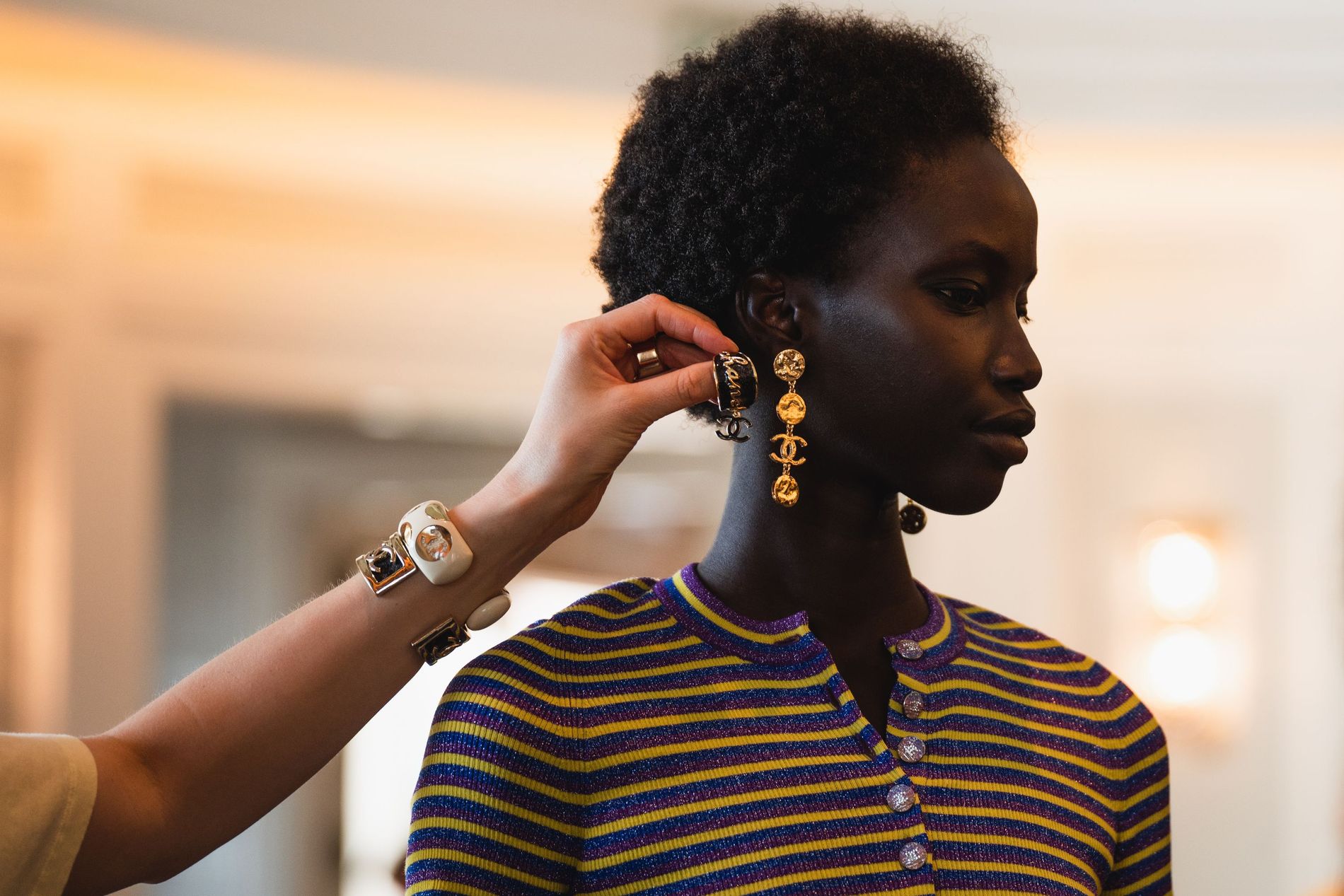 Stepping backstage with Chanel for a glimpse at the fittings and 'accessorisation' of the collection, it's evident that Viard's flamboyant Hollywood feeling for the season extends to ever detail. Signature tweeds are reimagined in sparkling candy-coloured sunset shades, while palm trees, bedazzled stars and combi vans are motifs scattered through the accoutrements of the collection. Viard delivers a sense of easy and effortless luxe as well, with robe jackets and sequinned pyjamas.
"The cradle of American entertainment and artistic avant-garde, Los Angeles is a multifaceted creative playground - one traditionally associated with the fantasy of faraway voyages," the show notes read. Fitting, Chanel's own classic cast of Hollywood A-listers – think Margot Robbie, Marion Cotillard and Kristen Stewart – were seated front row for the show, which coincided with the opening of the house's new Rodeo Drive boutique.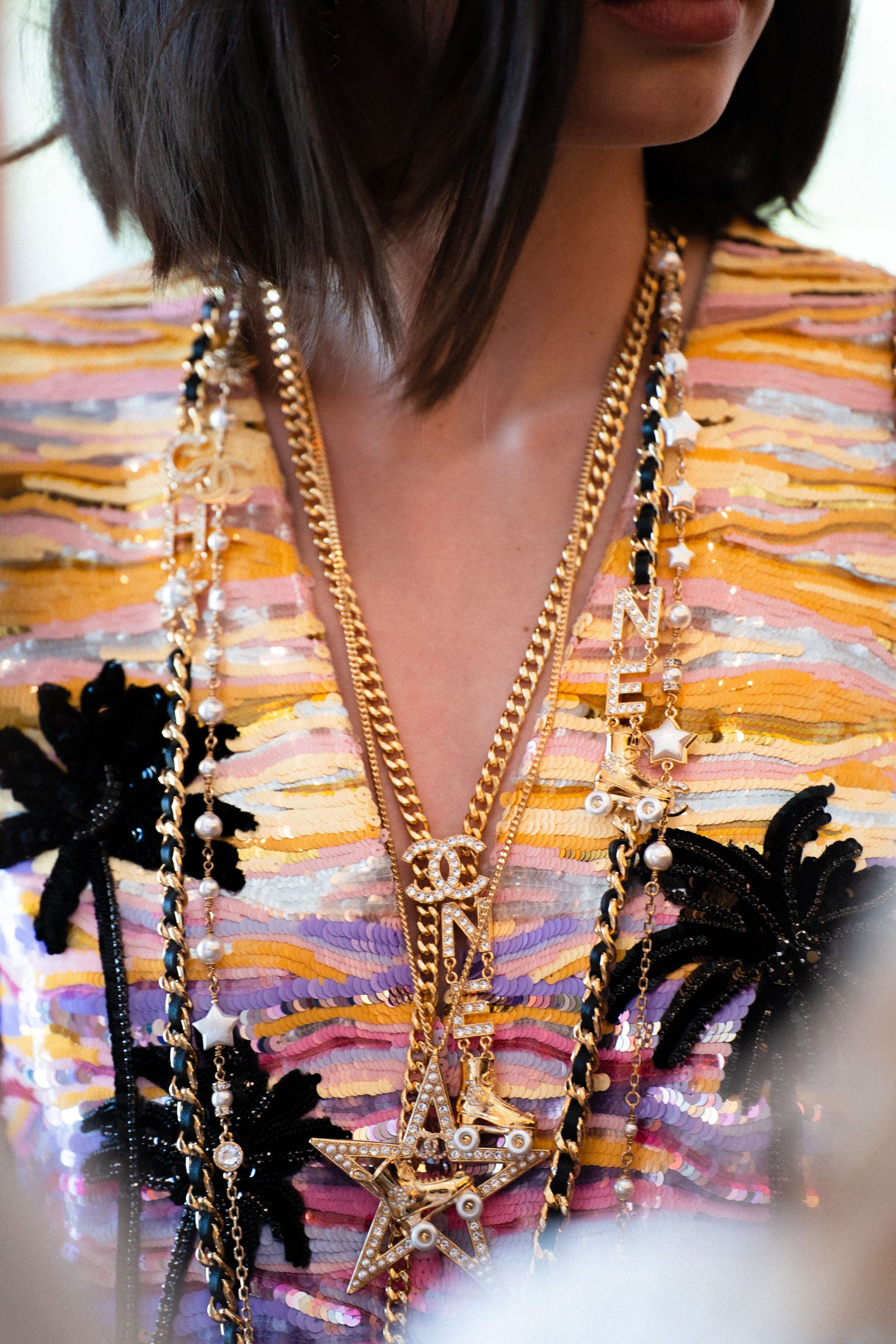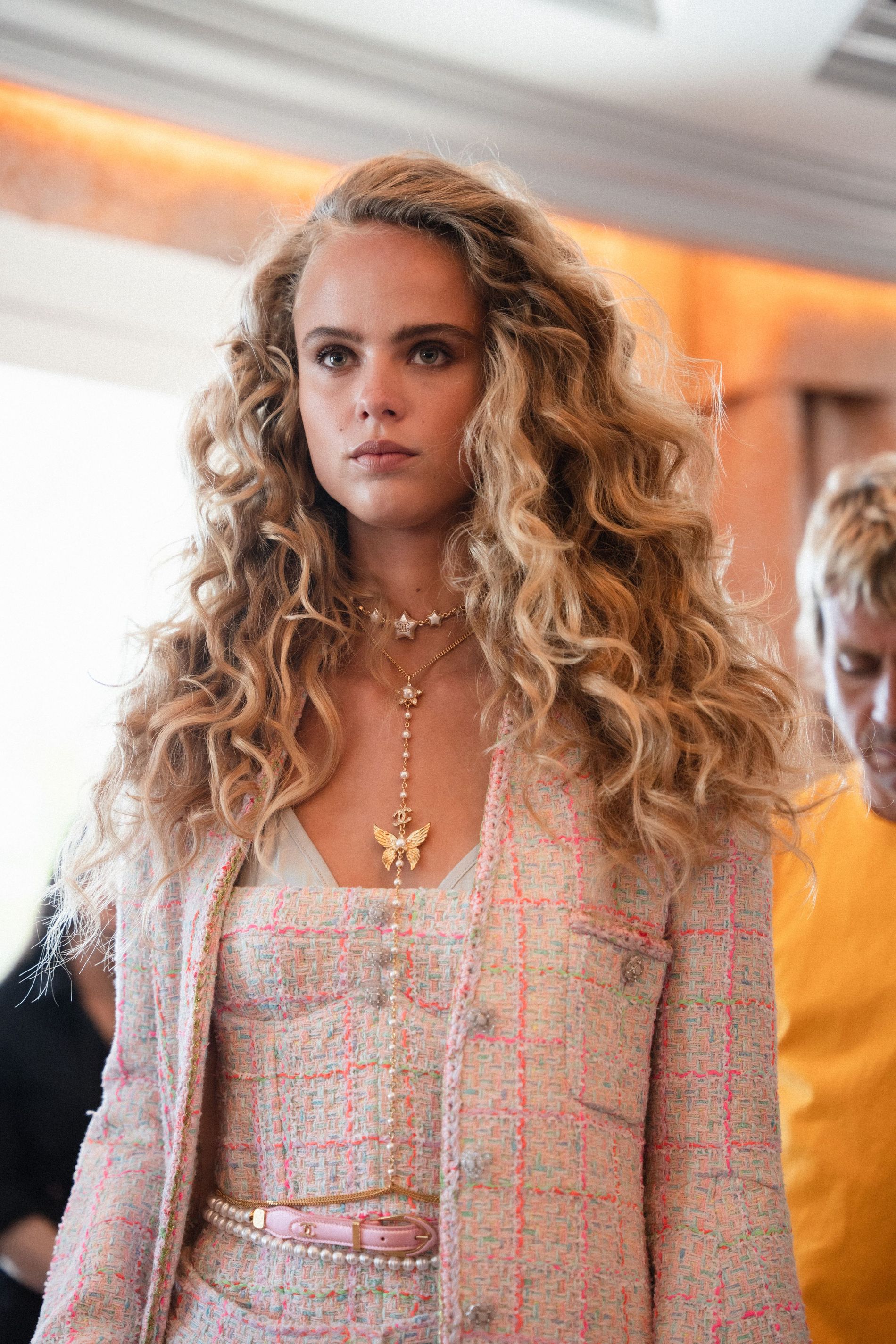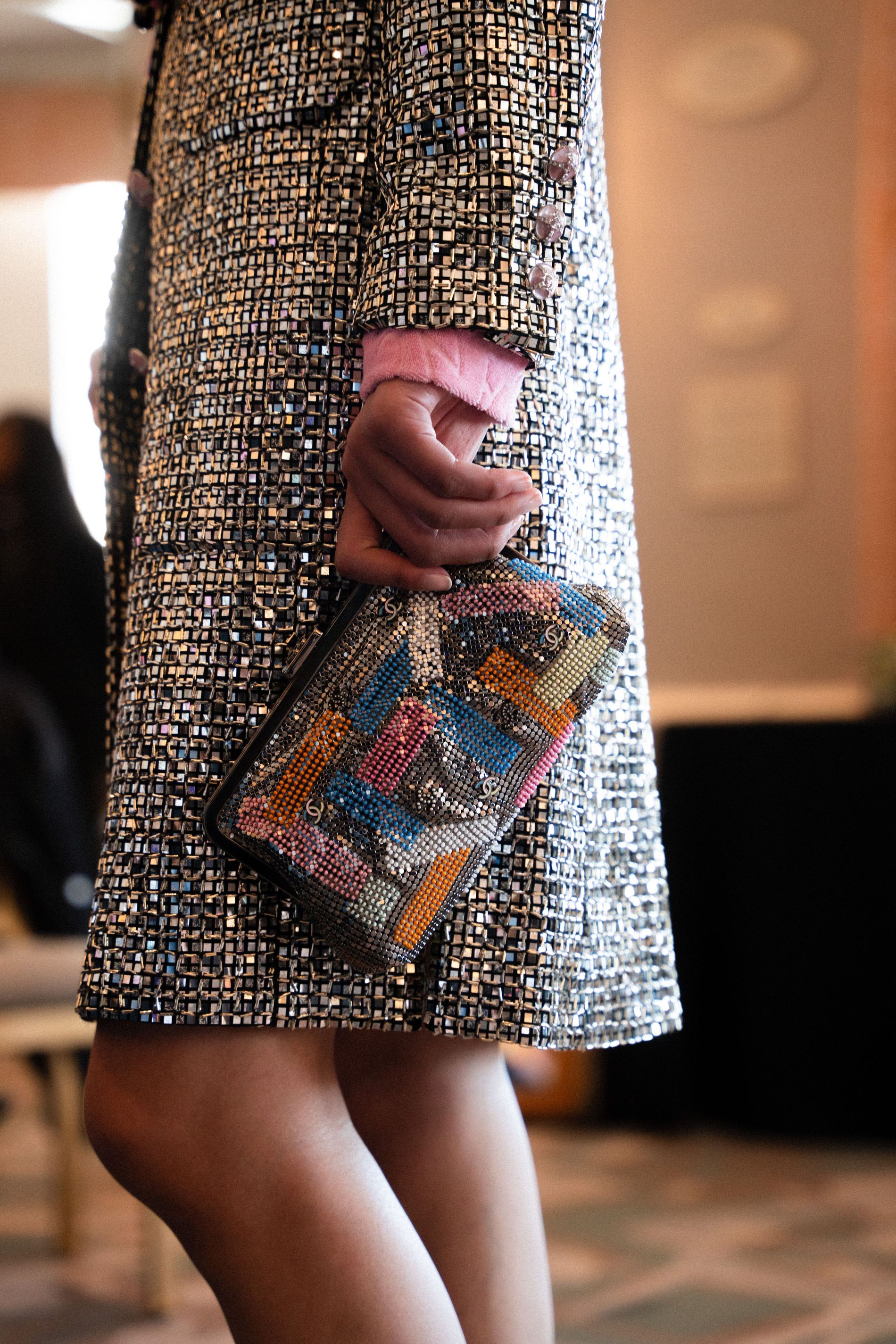 "The idea is to offer a breath of fresh air, a voyage, a light-hearted and happy fantasy," concludes Virginie. See every look from Chanel's Resort '24 collection below.