Sweden's first ever female prime minister has resigned just seven hours after she got the top job ⁠— but it's still a moment for the history books
To a standing ovation, politician Magdalena Andersson made history on Wednesday being voted in as Sweden's first female prime minister.
This was a momentous occasion as Sweden is the only Nordic country to have not had a female leader. It is also particularly poignant as 2021 marks 100 years since Swedish women were granted the right to vote.
However, the celebrations were short lived, with the Social Democrat forced to resign just seven hours after her historical appointment.
"I have told the speaker that I wish to resign," Ms Andersson told reporters.
The reason? A budget defeat that saw lawmakers supporting an opposing bill.
This caused her coalition partner, the Greens Party (Miljöpartiet) to leave the minority coalition government stating it could not accept a budget "drafted for the first time with the far-right".
"There is a constitutional practice that a coalition government should resign when one party quits," she told media. "I don't want to lead a government whose legitimacy will be questioned."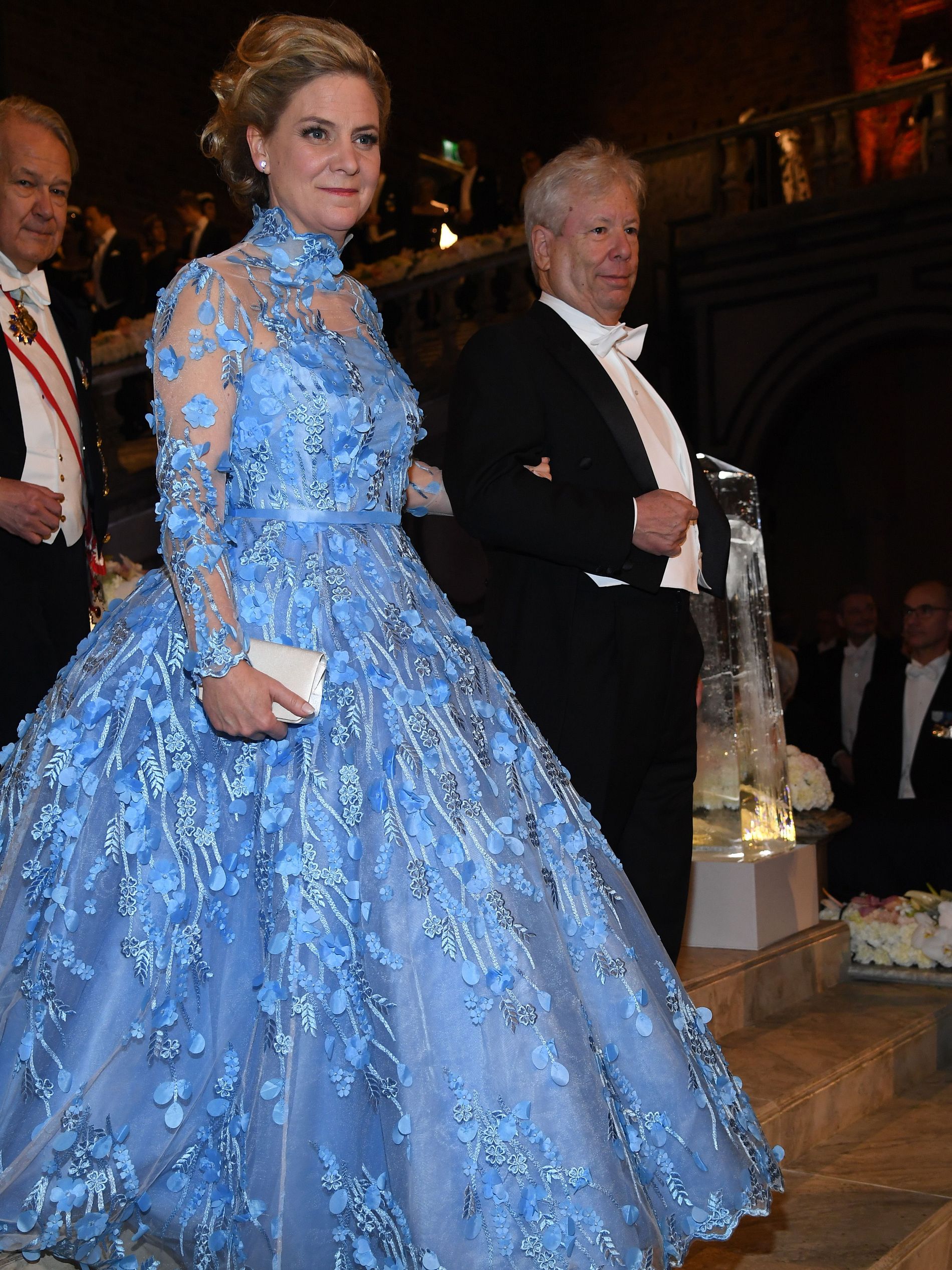 Magdalena Andersson at the Nobel Prize Banquet 2017. Photo: Getty
An interim government is currently in place with 54-year-old Andersson hoping to be reappointed as prime minister at the head of a "single-party, Social Democratic government," Reuters reported.
She replaced Stefan Löfven, who stepped down recently. She took over as both the country's premier and as leader of the Social Democratic party (Socialdemokraterna). As prime minister she was preceded by 33 men.
What is her background?
Married with two children, Andersson began her political career in 1996 as political adviser to then-Prime Minister Göran Persson.
According to her CV, available on the Swedish Government website, she has previously worked as the deputy director-general of the Swedish Tax Agency before becoming the economic policy spokesperson to the Swedish Social Democratic Party in 2012.
Since 2014, she has held the office of minister for finance. To add to her list of achievements, she is also the second woman to head up the centre-left Social Democratic party.
According to reports, the 54-year-old was a junior swimming champion at the university city of Uppsala where she studied social science.
Due to Sweden's complex political system it's likely we haven't seen the back of Andersson just yet, but regardless of the outcomes those seven hours are still one for the history books.