Equipped with a QR-coded sustainability credentials and an inherent sense of quiet luxury, Lūra is the new future-favourite handbag label coming out of Scandinavia (and Italy)
When Yvonne Roe and Sandra Planeta first met in Hong Kong in 1996 while working at Shanghai Tang, they had no idea that they were marking the start of a long creative partnership. About five years ago, Roe – who lives in Italy – and Planeta – who lives in Sweden – teamed up to create a timeless, impeccably made bag that will carry women through their days and their lives. Enter Lūra, the pair's brand, launching today, which aims to create a beautiful, ethical, and sustainable product.
The made-to-order bags are a direct result of feeling underrepresented as a consumer. "I had always had this collection of bags, but I was always looking for the perfect bag," Roe says. "I was always looking for something that I desired but that was also an answer to my lifestyle: Bags that were beautiful, but also functional, that could follow you throughout your day in whatever thousands of different appointments, whether it's work, or family, or travel."
This brief clearly attracts an audience, as evidenced by their trunk shows. "When these women get together, it ends up being quite a joyous occasion, because women are not only networking with other women, but more importantly, we found that there was a personal connection between these women. It's like meeting an old friend," Roe says. What connects the Lūra consumer defies categorisation. "I think it's much more of an attitude," Planeta says.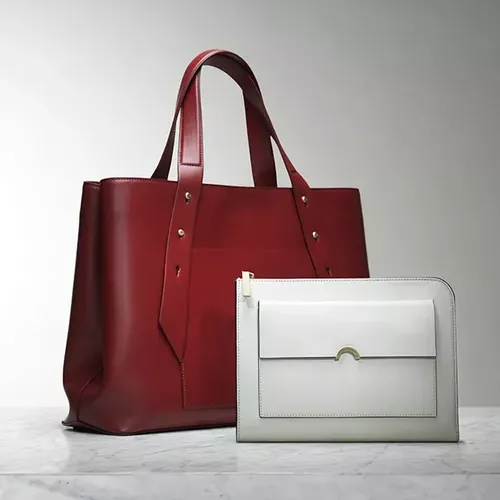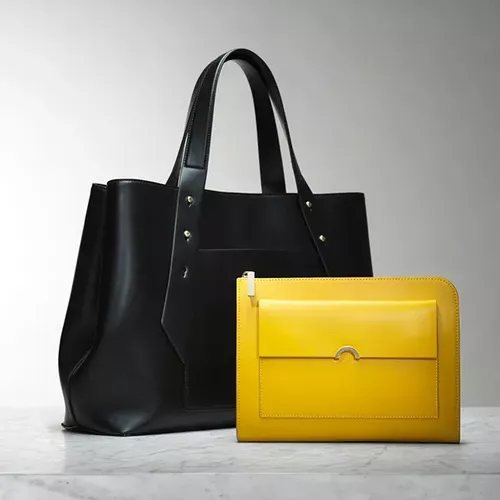 The brand's launch comes at a fortuitous moment in fashion where the label-less "quiet luxury" is at its peak. While Roe and Planeta consider it kismet, it also plays into the challenge of marketing a bag that is meant to last a lifetime, not a trend cycle. "To do something pretty is easy," Planeta says. "To do something that you're going to have for 10 years, you're going to have to study that piece in a different way. To do something that is long lasting, that's much, much more difficult, but fantastic to do."
It's the ethics of the brand that are of equal important to the aesthetic. Each Lūra bag comes with a QR code called the unique digital ID, which allows the bag's owner to access its history via the Lūra app. "That will be a documentation of when the bag was ordered, who it was made for, when it was completed, and every single component of material inside. We have some content allowing her to go in and see what the factory looks like, or what the town looks like, and a little explanation about the history of who's making each component," Roe says. "We think it's really important that our clients have the proof, that it's 100% made in Italy."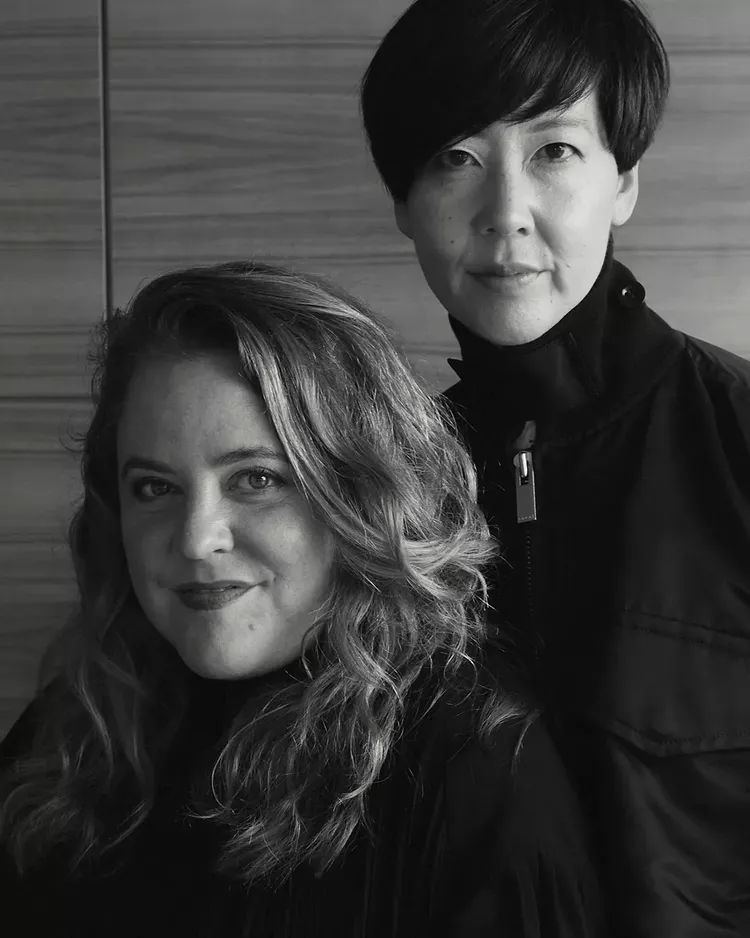 Photo: Planeta and Roe Courtesy of Sandra Planeta
In the future, Roe says that she and Planeta have hopes that the brand can become even more sustainable. "When women might want to sell back their bags to us, we would like to refurbish those bags and resell to women who perhaps are aspiring Lūra customers, or who want to be part of a circular economy." While they may be a few years off from implementing that circular economy, they're off to a great start.
Originally published on Vogue.com