Taking place from 13-14 November, this major Swedish art event sees a host of galleries offering up an exciting array of exhibitions. Here's how to make the most of it
The third installment of Stockholm Gallery Weekend will see 24 of the most prominent galleries in Sweden's capital remain open throughout the entire weekend to offer exhibitions, presentations, guided tours and two separate panel discussions. Hosted jointly by Swedish art magazine Artlover and the Swedish Gallery Association, the event's goal is to widen access to, and interest in, Stockholm's commercial gallery scene.
Culture and Democracy minister Amanda Lind is among some of the high profile names involved - she'll join a panel discussion on art and commerce as part of the Weekend. But away from the talks, there's also a lot of fantastic art to be seen.
Below are our picks for the shows to prioritise:
Painting is… at Larsen Werner
As an avid fan of both German artist Katharina Grosse and legendary the Guyana-born British painter Frank Bowling, this group show at Larsen Werner is not to be missed. The exhibition, entitled Painting is…, presents the great aforementioned painters, along with American artist Ed Clark and the British artist John Hoyland in what is intended to be a snapshot of the current state of abstract painting.
Using non-figurative expression, these artists continue to shape and influence the painterly language that defines abstract painting. Expect emotion articulated through colour, sweeping brushstrokes and sheer delight.
Painting is… is on view until the 20 November at Larsen Werner, Sturegatan 28, Stockholm.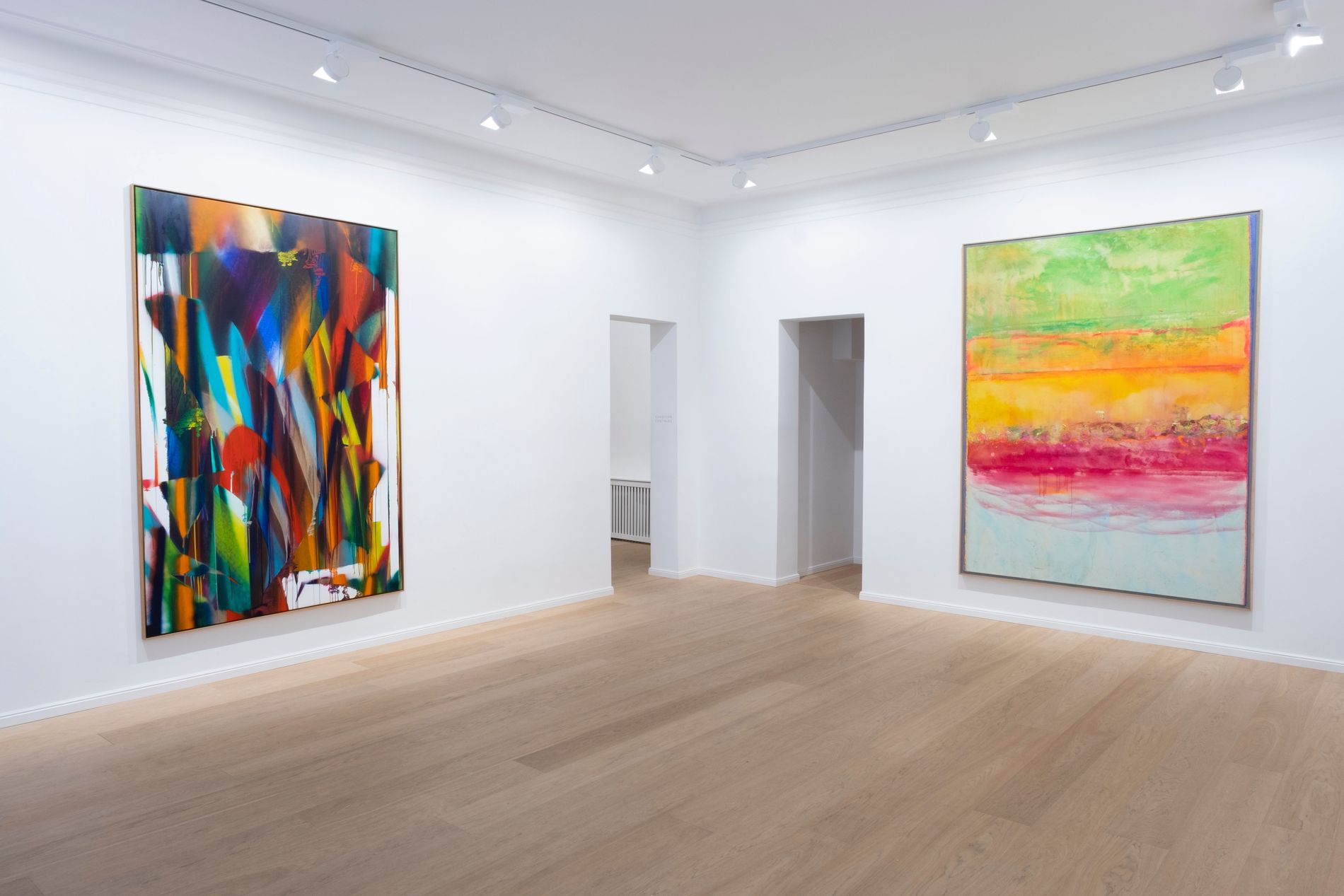 Perception at Galleri Eklund
At times overlooked, Galleri Eklund's programme in their small space on Karlavägen in Stockholm, focuses on Nordic artists. The current exhibition Perception, featuring Swedish artist Moja Aldersson, is no exception.
Aldersson, inspired by Concrete Art (the opposite of Abstract Art), shows artwork that is completely free of any basis in observed reality, and has no symbolic meaning or features. These paintings are compositions of studies in geometric shapes, composed by lines and fields of colour, echoing the inspiration the artist finds in the Bauhaus movement and sculptors including Henry Moore. During a time in our current history - a global pandemic paired with the impending dark Swedish winter - this uplifting, soothing exploration of the world of form and colour is a welcome respite.
Moja Aldersson, Perception is on view until 19 November at Galleri Eklund, Karlavägen 15, Stockholm.
Long Reaching Gloves at Loyal Gallery
Norwegian artist Constance Tenvik recently featured in the October-November 2021 issue of Vogue Scandinavia. Tenvik's solo exhibition at Loyal Gallery, aptly named Long Reaching Gloves, presents a large group of new paintings by the artist, all executed within the last year during her most recent residencies in Berlin and Marseille as well as in her hometown of Oslo.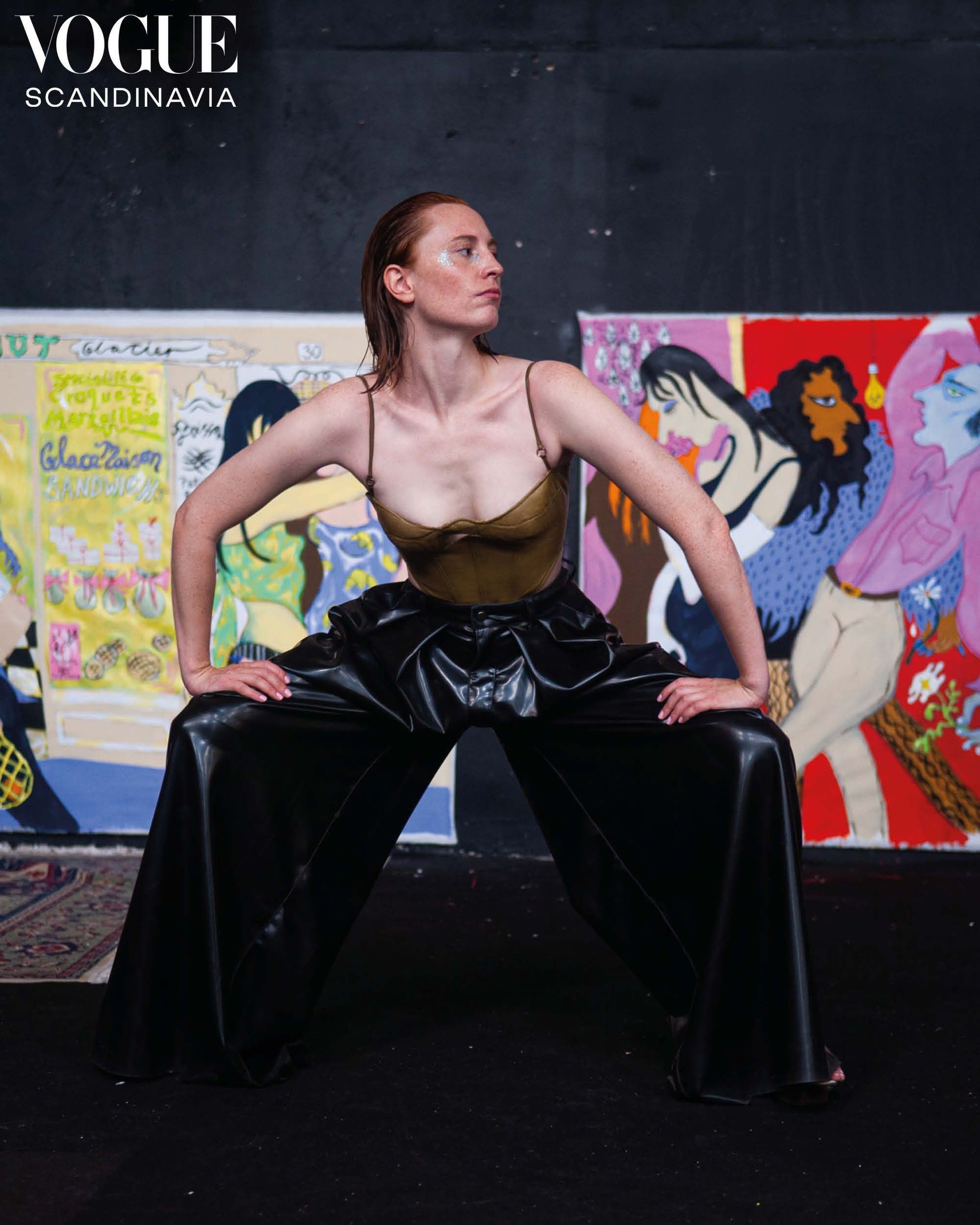 Photo: Thierno Sy
There seems to be a theme emerging: Tenvik's visual dialect and her innate feel for the subjects she depicts is highly intuitive, creating mesmerising imagery for the viewers' eyes to feast on. Perhaps my recommendations say more about me and my current mood than I'm willing to admit, but I think we all need a little levity in our lives, and Constance Tenvik's work definitely has that effect on anyone interacting with her artistry.
Constance Tenvik, Long Reaching Gloves is on view until the 18 December at Loyal Gallery, Odengatan 3, Stockholm.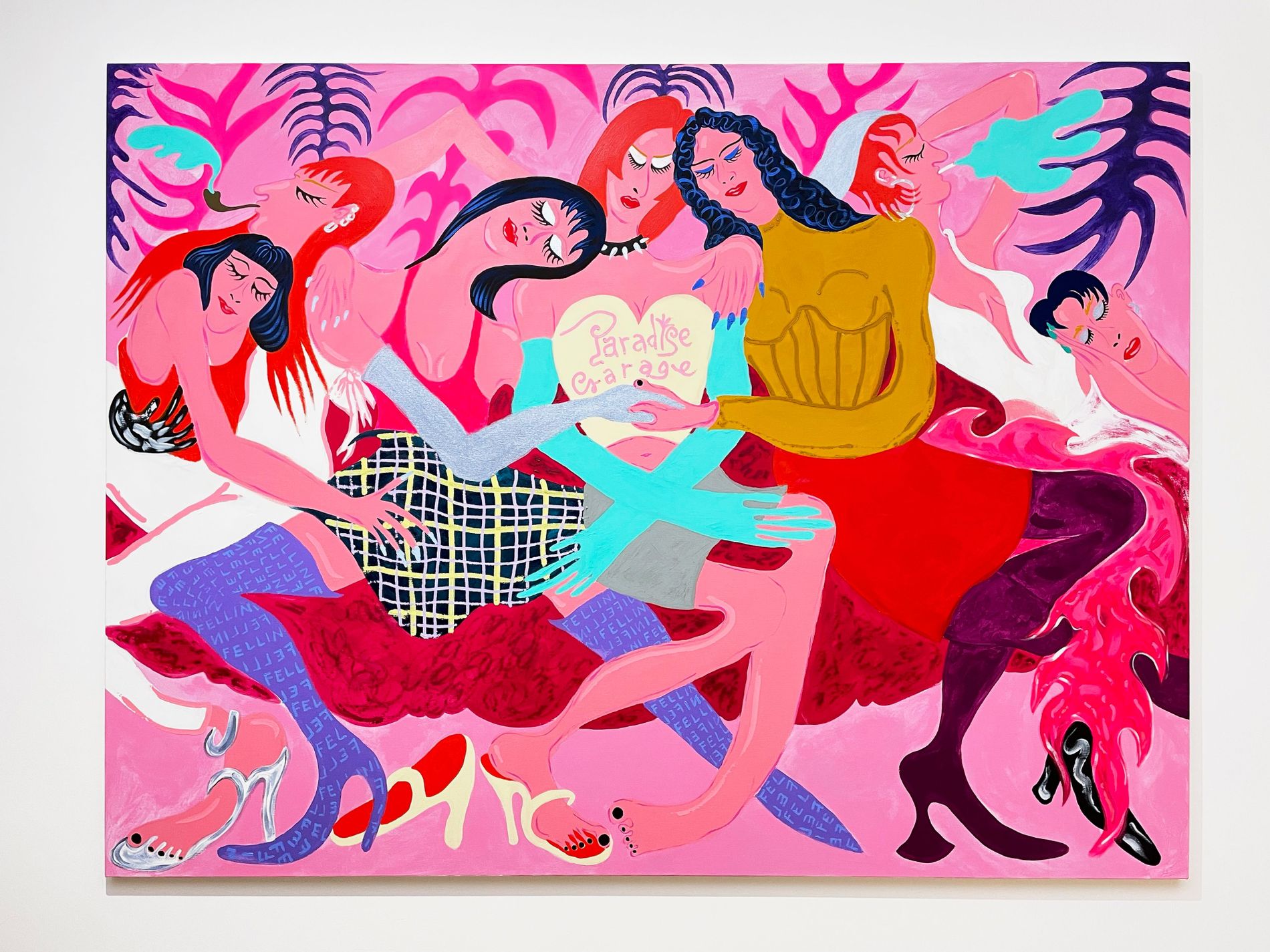 Paintings from Provence at Galleri Flach
Galleri Flach presents an unusual exhibition featuring works by the deceased Dutch artist Edlef Romeny, entitled Paintings from Provence. A multifaceted artist, the modernist painter spent 25 years living in Sweden, but truly lived for, and loved being in, the south of France.
Thanks to the generosity of Romeny's family, the gallery has been given the opportunity to exhibit his paintings, creating a show very much based on the themes of romance and love, displaying abstract imagery as well as more figurative painting that makes up the artist's vast repertoire. Edlef's work, being cited as reminiscent of both Cézanne and van Gogh, is a new discovery for me in classic and romantic painterly expression.
Edlef Romeny - Paintings from Provence is on view until 14 November at Galleri Flach, Konstakademins hus, Jakobsgatan 27C, Stockholm.
Hermatic at Wetterling Gallery
My final recommendation is Spanish artist Angela de la Cruz's solo exhibition Hermetic - a departure from painting, well almost… Often exhausting the materials she employs in her artmaking - such as canvas, aluminum, and plywood - to create mangled sculptures and reliefs, Cruz also uses several layers of paint on canvases to create the desired illusion of a multitude of images stacked upon one another. Incredibly personal in her practice, many of the artist's works reference her own height, both before and after she suffered a devastating brain hemorrhage in 2005, which left her confined to a wheelchair.
Here, the viewer is taken on journey through personal evaluation exposed through the use of materials that are physically difficult to mold and master, and then attacked with bright hues of colour, creating stark contrasts throughout the exhibition. Although a departure from 'classic' painting, Cruz's latest show at Wetterling Gallery holds the same allure as the previous picks on my list: uplifting hints of visual satisfaction and artwork that is worth engaging with.
Angela de la Cruz, Hermatic, is on view until 27 November at Wetterling Gallery, Kungsträdgården 3, Stockholm.