The nomadic Norwegian artist has travelled the world, capturing local details in art, fashion and film. And her dancing on social media is almost as lively as her paintings
Constance Tenvik 's artistic practice encompasses multiple avenues of expression. Wary of labels generally, and generously attributed to artists, I do however, need to start somewhere. This artist is best described as a painter, filmmaker, performance artist, a designer and sometimes curator, although I am sure I have missed a few titles.
Tenvik – who has an upcoming solo exhibition at Stockholm's Loyal Gallery this month – is a nomad, a constant traveller; often finding herself at artist residencies in new countries every other year, even every couple of months. We're able to follow her endeavours on social media as she absorbs her surroundings, painting, creating work in new locations.
Tenvik also seems to curate each environment she descends upon. Each new room or studio she shares in pictures, appears as an extension of her paintings, part of some larger realm within her artistic practice. She manages to make travel, during the height of a pandemic, look safe and seamless. I am confident she thoroughly researches and engages in her temporary domiciles, but at the same time, she makes it look effortless.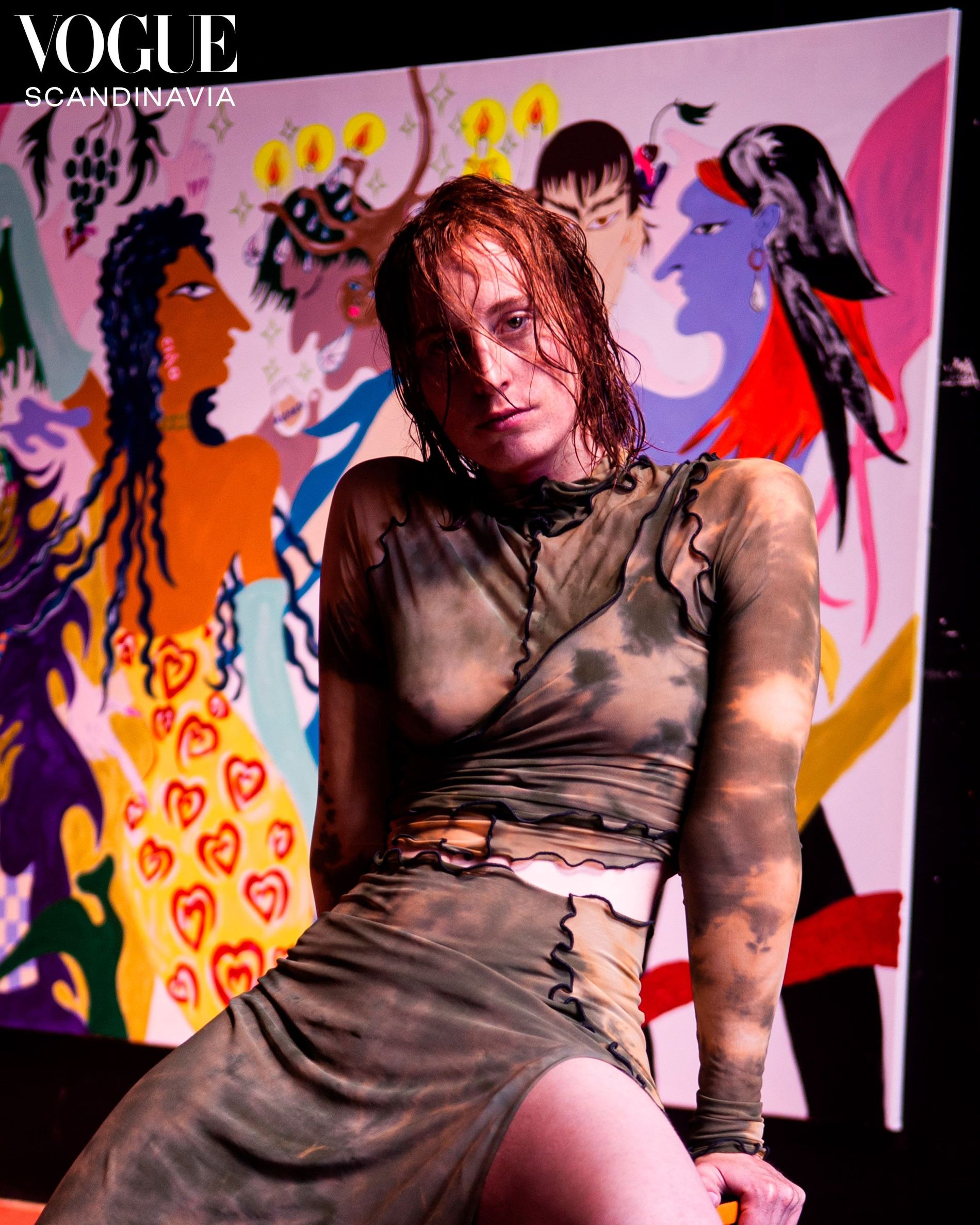 Turtleneck, €210, Mini top, €95, Skirt, €175. All Olivia Ballard. Photo: Thierno Sy