From her favourite drink (which she's currently forgoing) to what she most wants to be known for, Vogue Scandinavia's Aug-Sept cover star Pernille Teisbaek answers all our burning questions
If you've ever wanted to sit across from Pernille Teisbaek as she tells you her intimate musings (and guesses song names based on emojis), this is your chance.
The model is known for her iconic blogging days and her classic Scandi style (and charmingly lighting up every street she struts down). With three boys and girl on the way, flawless home renovations and a star-studded career, she's the ultimate 'It' girl and mum.
Vogue Scandinavia sits down with Teisbaek to take a peek into the powerhouse's mind, as she answers a question round as sweet and happy-go-lucky as the woman herself.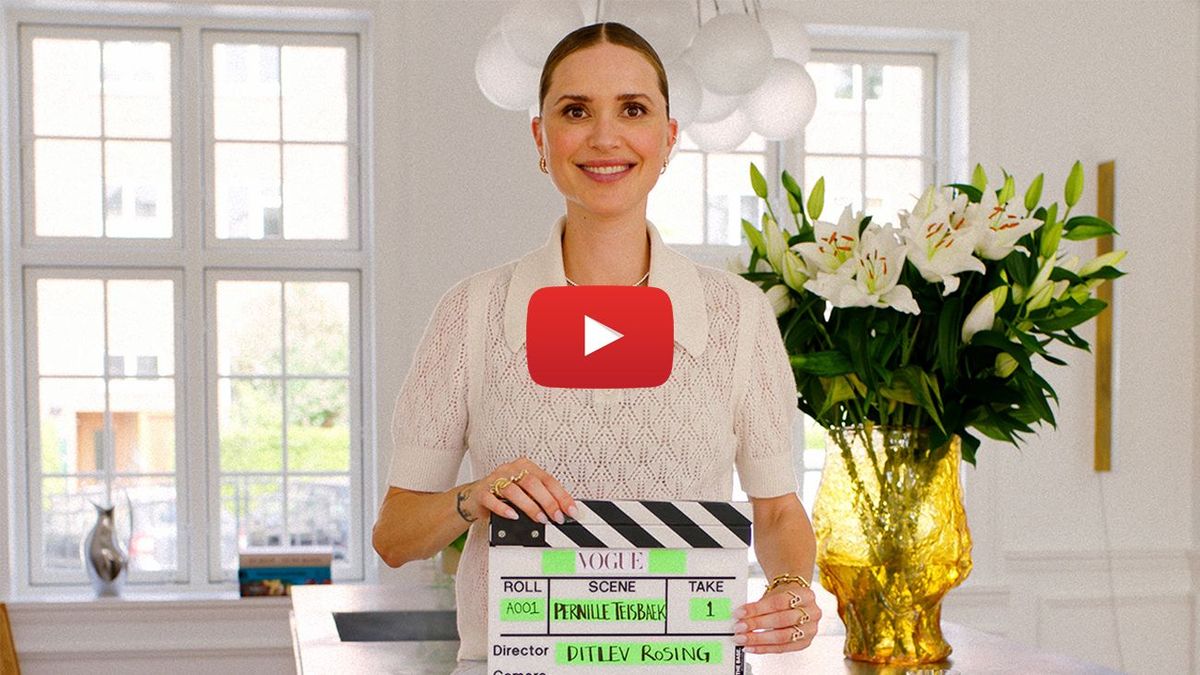 Director: Ditlev Rosing
Stylist: Vibe Dabelsteen
Talent: Pernille Teisbæk
Hair Stylist: Kasper Andersen
Makeup Artist: Viktoria Sörensdotter
1st. AC: Ida Gabriella Bank
Stylist Assistant: Nikoline Quietsch
Producer: Jonas Persson
Production Assistant: William Riise