Throughout the renovation of Vogue Scandinavia's office, the choice of materials has been key. In a way, they are physical representations of our magazine – focusing on Nordic design, local production, and materials made to last. Below we document the process, describing each delicate detail and tangible texture
Verk - The writing desks
"A piece of furniture made in Sweden has a much lower carbon offset than one made in Poland," explains Verk's founder Jacob Merlini. 70 per cent lower, to be precise. To that end, everything Verk makes is sourced and crafted in Sweden and completely traceable, be it to the forest from which the birch tree has been harvested or the name of the cow the leather comes from.
Verk's design cooperative works closely with local tannery Tärnsjö, making naturally tanned leather that becomes more beautiful as it ages. This focus on locality, material durability, and traceable production is why we chose Verk and Tärnsjö Garveri when sourcing our writing desks. Given the production and lifespan of these desks, they're a uniquely sustainable choice.
Add to this their timeless design by architect Per Nàden and you have what is, simply put, editor-in-chief Martina Bonnier's dream desk for the Vogue Scandianvia office.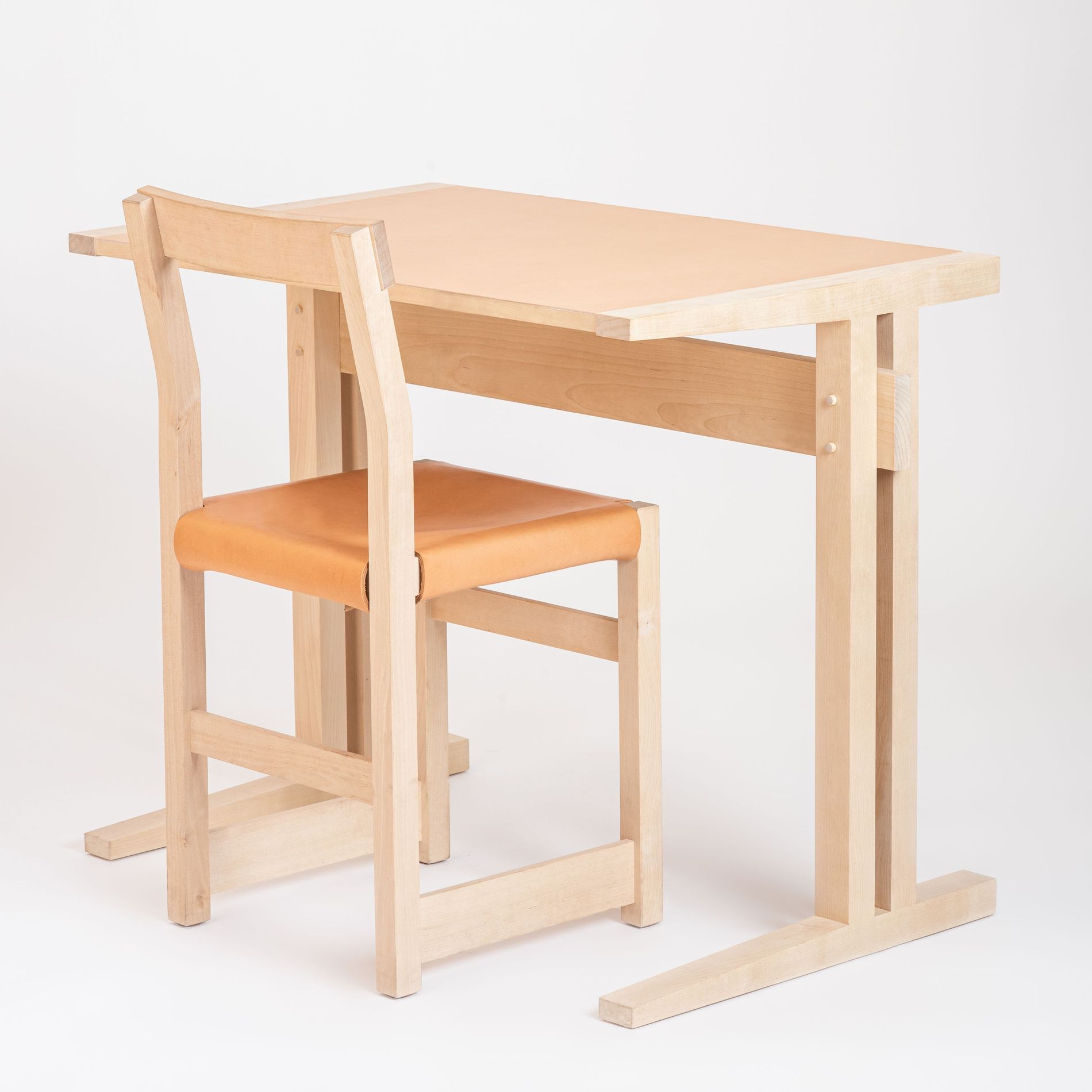 Desks from Verk, designed by Per Nàden. Photo: Verk
Our commitment to sustainable materials...
These materials and the brands that work with them embody a certain Scandinavian design language – the sheepskin, the pale wood, the natural leathers and sleek forms. But they are also a sign of ever evolving innovation, showcasing the sustainable commitments of brands through locally sourced materials and traceability. With these well-crafted pieces, we can stay true to our carefully curated Scandinavian aesthetics while resting easy that our environment is being looked after along the way.