Choices reflect values. It's a simple equation, and when it comes to valuing nature, one that is becoming even more important to calculate. As one of our founding pillars, sustainability is integral to all of Vogue Scandinavia's choices. Including, of course, the furnishings of our new home. We wanted selections that reflect the craftsmanship of our region, but also ones that embrace accountability. Informed choices that are honest, that know their impact on the nature we hold so dearly.
The last part of our series detailed the area around our new office - why we chose Lärkstaden. In part, it's because of the way Lärkstaden has been guided by nature; the way city-architect Per Olof Hallman followed the forms of the terrain, building in harmony with it, and how that aligns with our heritage.
It only feels natural that the inside of our office should live in harmony with nature too. And we're proud that the desks we'll be writing at, the tables we'll be gathered around, and the rest of the pieces that are soon to fill our rooms have been selected and crafted with responsibility and care. Something we could only know through working with those that give transparency, and that value aligning with nature over their margins. Which is what led us to our very first choice for the office - our writing desks, made by Verk and designed by architect Per Naden.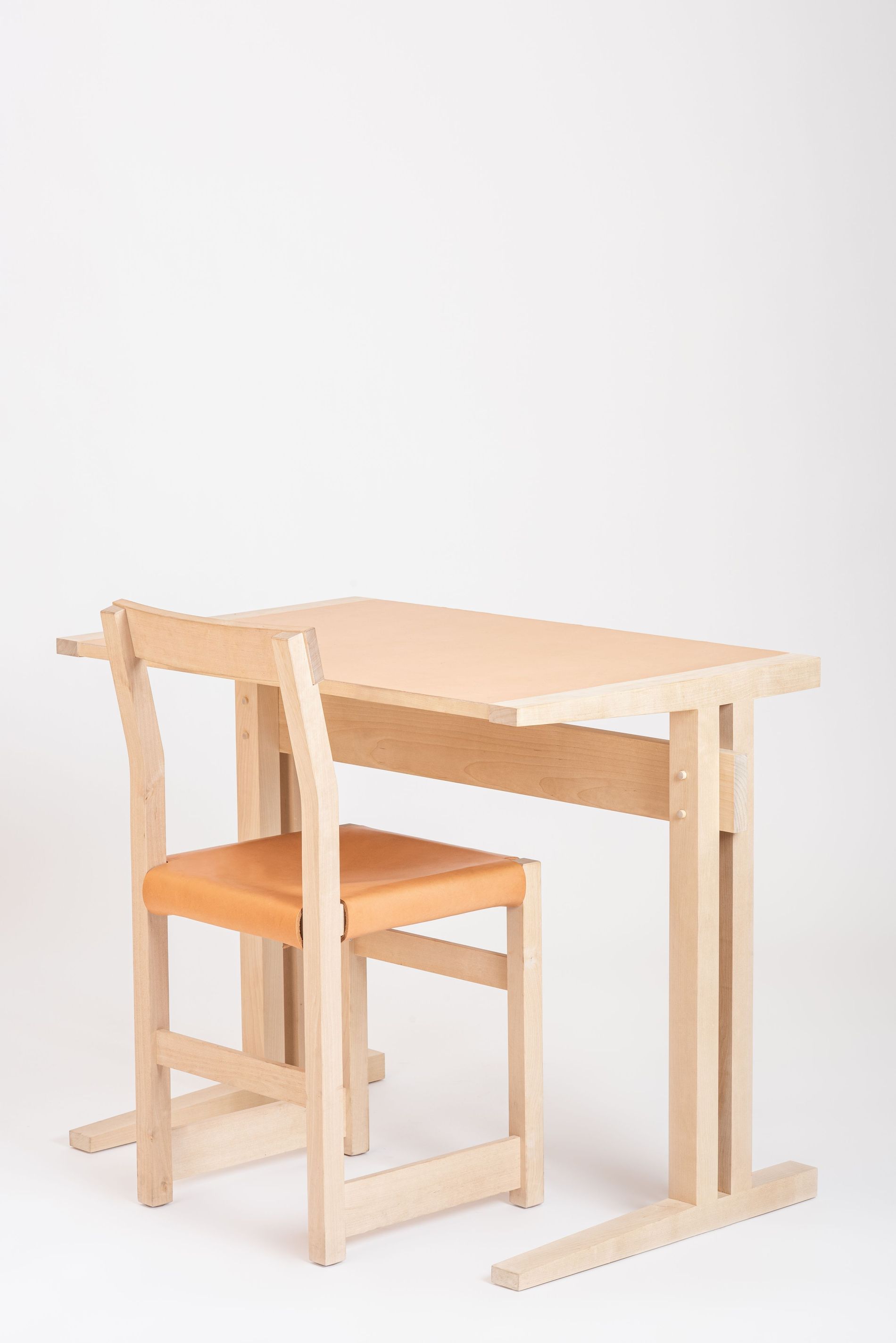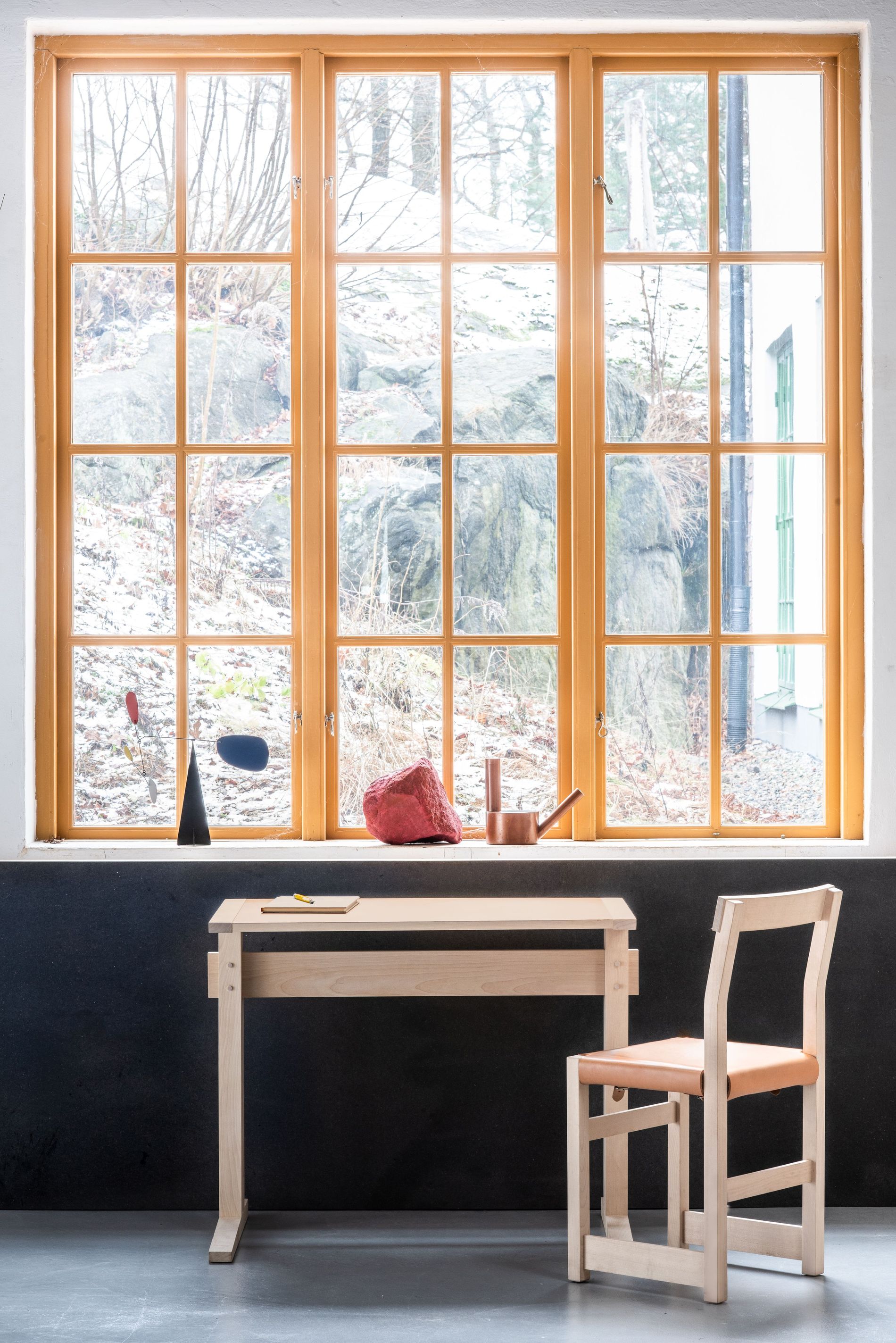 Verk are the leaders in sustainable production for interiors; a collective of architects and designers that create furniture sourced and built entirely in Sweden. Which sets them apart from every other choice on the market. "We are completely alone in using raw materials made only in Sweden. This makes us Sweden's, and probably the world's, most sustainable furniture producer," claims Simon Anund, founder and creative director of Verk.
But it's not a title they want to gate-keep. Verk are open with their methods, encouraging and enabling other manufacturers to embrace their supply-chain model in an effort to raise the bar of the entire industry. Through experiments and data collection they have brought attention to the difference that local production truly does make. And not only because of transport emissions, but also in taking into account the source of energy used to build these pieces.
Showing that the same desk of the same materials can differ in its environmental impact depending on whether the energy used is green or fossil fuelled, playing a big role in the CO2e (greenhouse emissions) of that piece. And because they keep it local, Verk are able to trace their furniture back to the very forest it came from, such as the Swedish birch our desks are being crafted from.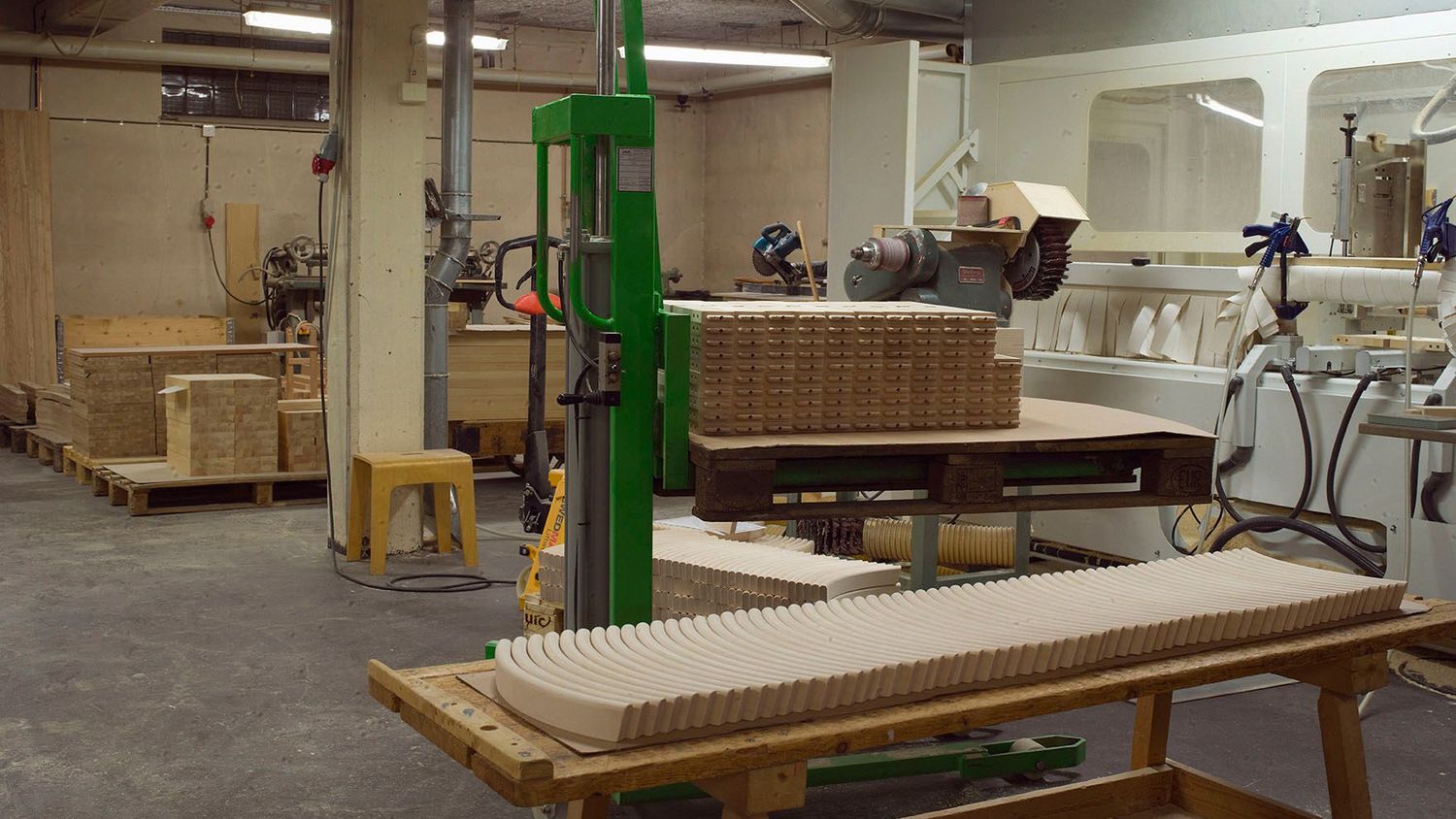 When it came to choosing our chairs and wooden tables, we turned to another local brand with a rich history. One that represents the pinnacle of Scandinavian design, and has been conscious of their environmental impact long before it was trendy to be so. Gärsnäs, a Swedish brand that has been making furniture out of Österlen since 1893. Today, it is still family-owned and driven by the same values. Crafting furniture that lasts, with a scarcity mindset.
Gärsnäs test the quality of their pieces rigorously, and are one of few manufacturers to offer restoration of old pieces. They accept Gärsnäs furniture that may be worn after fifty years of use and reupholster them as new. Giving them new life and the chance to last decades more. "Our furniture is like our children" says Dag Klokby, part-owner of Gärsnäs. "We're not looking to elude responsibility once they've left the factory. We want to be a lifelong partner."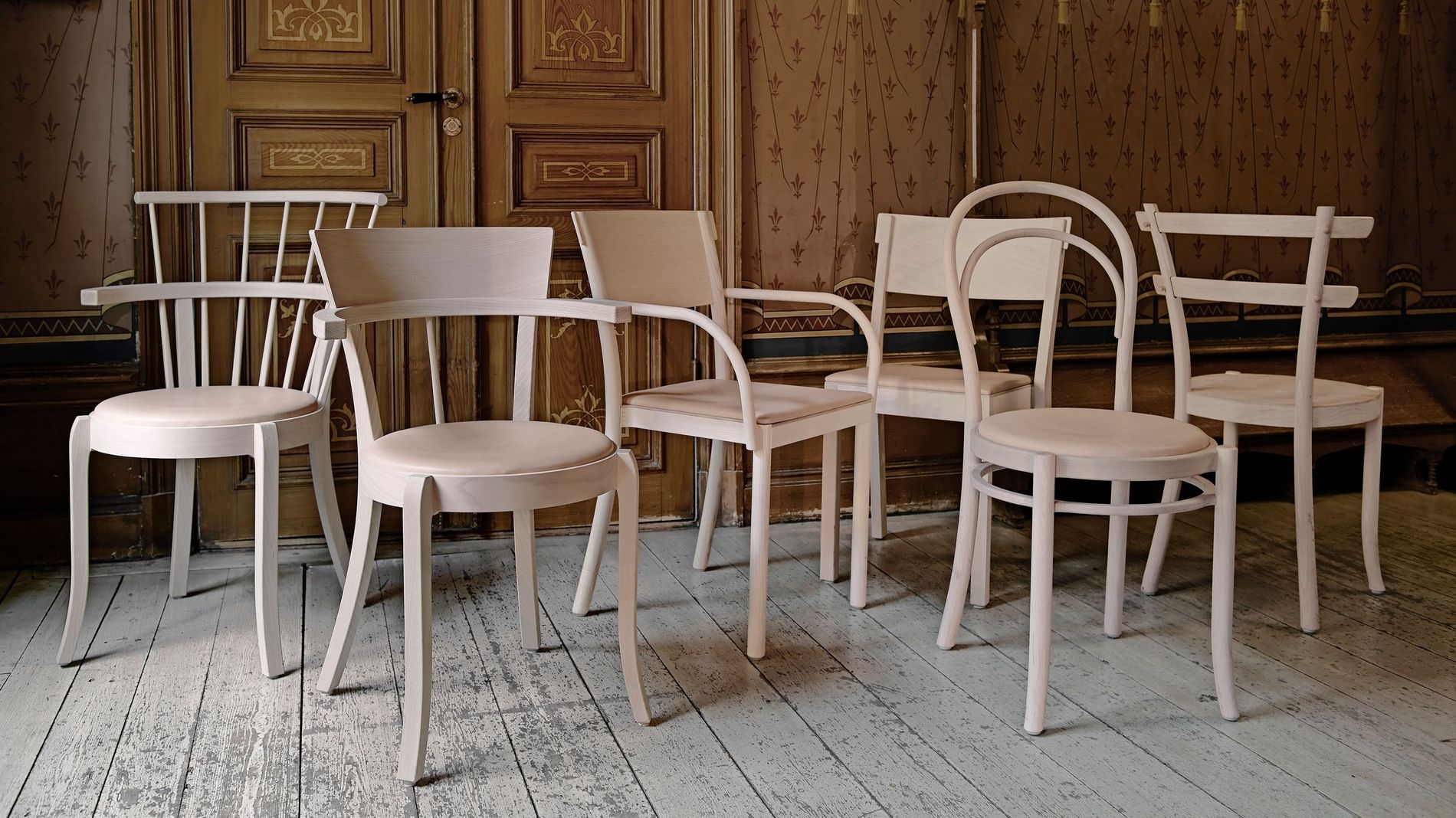 Gärsnäs' view is to make the most of every chair, every resource. Resources that have been locally sourced since the company's inception. Back in 1893, the wood was felled in nearby forests surrounding Gärsnäs. And whilst their needs have grown as they have grown, they haven't gone far, with today's Gärsnäs furniture still rooted in Swedish and Northern European forests close to home.
This level of locality and respect for resources makes a big difference to a piece of furniture's carbon footprint, something we've been dedicated to from day one in the production of our own magazine. For sourcing the most sustainable options for functional workspaces we turned to Danish Form, a Danish supplier located here in Stockholm that represents the best of their region's sustainable innovation in interior design.
Danish Form met us in our passion for furnishings made with renewable materials, and helped us find functional desks and conference tables that are also made transparently and with repurposed materials, and matched us with Randers + Radius and Holmris B8.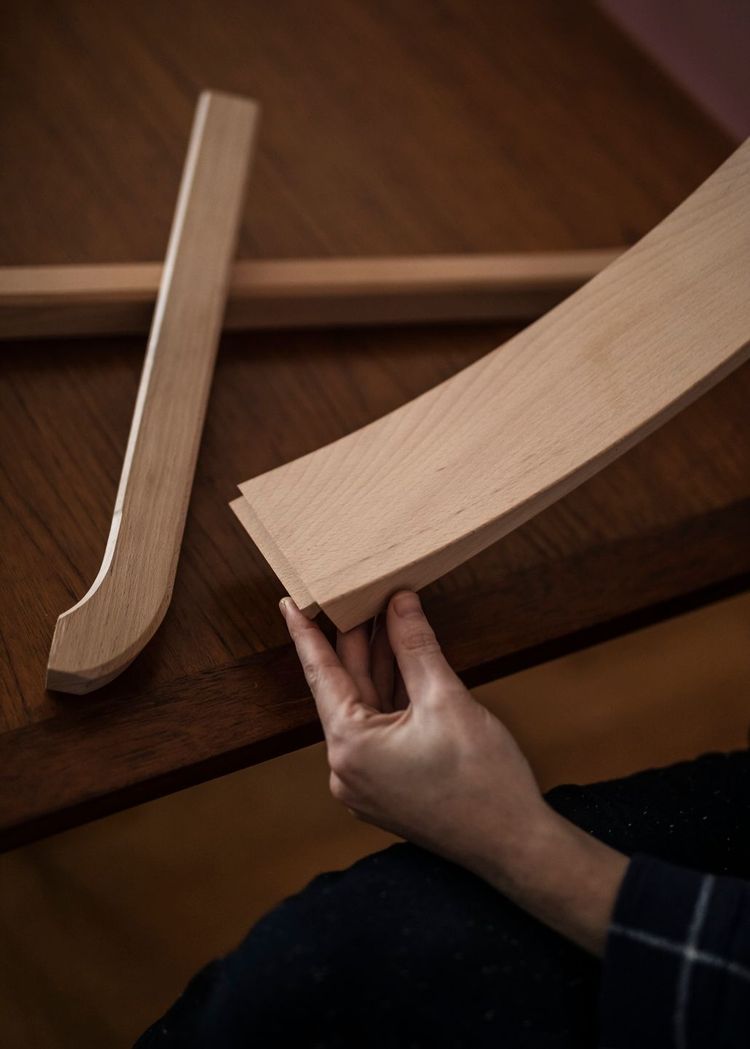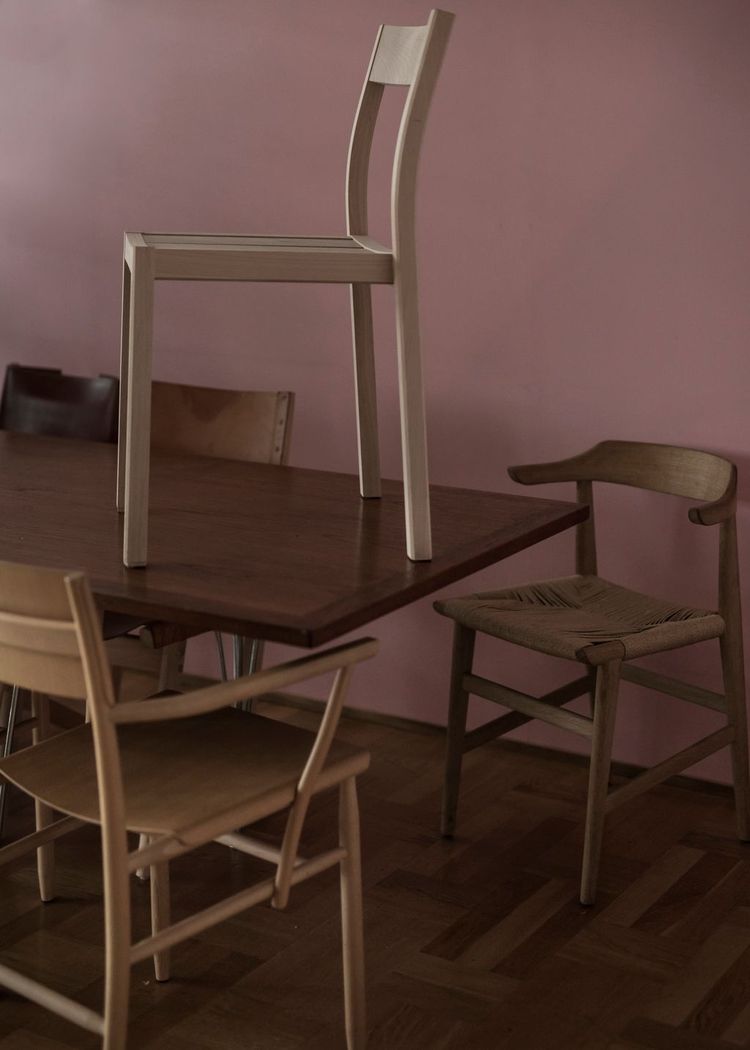 Both are experts in functional furniture, as very much befits a Scandinavian manufacturer. Randers + Radius have simplicity and functionality as their base, and in the words of their Head of Marketing Sanne Fredsøe, their furniture "consists of as few joints and materials as possible. At the same time being made and tested to last for generations. The materials are straightforward and uncompromising, and can all be recycled in new contexts when the furniture is to be replaced, yielding a circular life cycle and a circular economy that benefits everyone."
And the latter of the two, Holmris B8, are working with the latest recrafted materials, such as REALLY, which converts old t-shirts and jeans to tables, and COHERA, an everyday material made from old leather products which Holmris use for their tabletops. And, like Verk, Holmris B8 evaluates the CO2e of every inch of their new designs. Which includes factoring in packaging and transportation, meaning they can share the environmental impact of a purchase down to the decimal. Making it that much more easy to find and make informed choices in tandem with our beliefs.
These are the Nordic brands that are showing that it's possible to create beautifully designed furniture that also considers the nature it's sourced from. This is why we chose them, because they're just as passionate about inspiring responsible and value-driven choices as we are. They want to encourage and enable their counterparts to work similarly, which is exactly what we're hoping to inspire in you too. To fill your homes with furniture made with true care.