The Swedish design firm Verk lives and breathes the notion that 'the future is local'
If you were to run your fingers over a piece of Verk-produced furniture, you would be brushing up against at least three different elements born of the very land on which it's propped. Scratch the surface and you'll see hints of Sweden's soul, the raw ingredients which make up each part. We're not exaggerating; whether that's the wooden frame, grown and chopped in Östergötland, the limestone tabletop from Gotland or indeed the leather seat from Tärnsjö. The sometimes gimmicky tagline, 'Made in Sweden' is made flesh in Verk's pieces, right down to the literal nuts and bolts (well, the tiny screws) – crafted from Swedish steel – which hold the works together.
Verk first formed as a marriage of two minds between co-founders Simon Anund and Jacop Merlini. The duo teamed up after meeting in the industry; Merlini, a publisher creating design and architecture magazines, and Anund, a designer and educator, who had by this point already been teaching at Konstfack university for eleven years. Whilst collaborating together on an exhibition the pair chatted, and chatted some more. Mainly about the state of the industry; "sitting and whining" as Anund puts it. But this whining had real world footing, finding a grip in the disgruntled notion that so few products were made locally here in Sweden.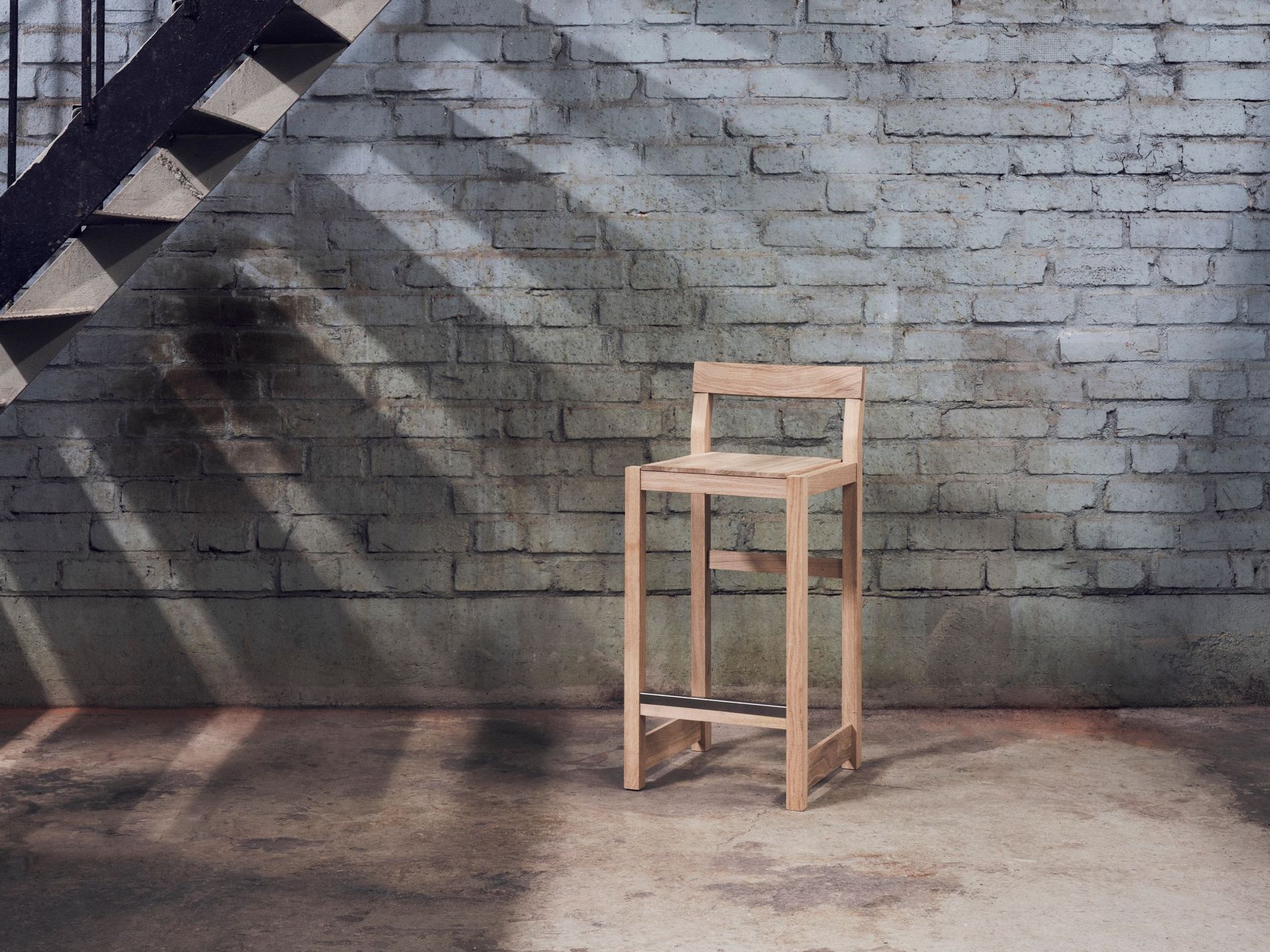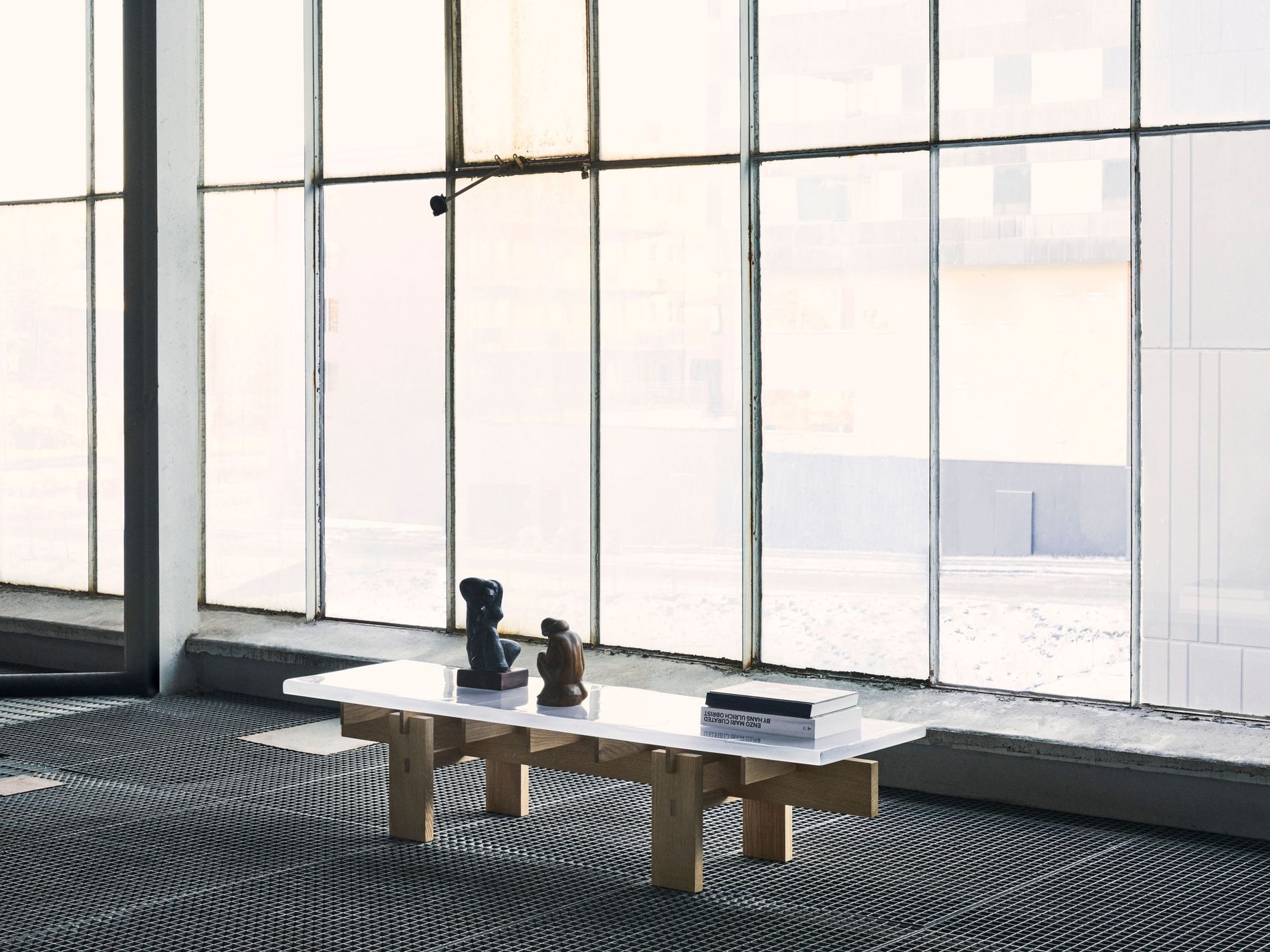 "When I was at Konstfack, we visited lots of producers and carpenters, and I figured out that we actually do not use any of our own Swedish wood in our furniture, which surprised me a lot. We are living in a country covered with forests... And at the same time, we import nearly all the wood to make our furniture," explains Anund. "Why do we import something that we are self-sufficient in?"
Anund and Merlini found a kinship, bonded in their wish for industry change. "We felt that we had a lot in common when it comes to the fact that we think that this industry is very old fashioned, very conservative, and very slow with greenwashing – and bullshit, more or less," explains Anund. But rather than just sit and talk about the design world's problems, they felt galvanised to take action. And soon enough, they were doing something.
In actuality that meant finding designers that they could really trust, those that didn't have the big ego, instead searching for names that were adaptable and willing to compromise and work together rather than against. Teaming up with six different names, many of which included a handful of his old students like designers Linn Fredlund and Nils Ahrenberg. Soon enough, Anund was driving around in a minivan in Småland in an attempt to source suppliers and carpenters. "And we were very much in agreement that if we are going to do this, we have to do it for real," he explains. They launched the whole initial collection at breakneck speed in less than a year, going live in February 2021 with a full roster of products from six different designers – yet managed to keep the collection looking cohesive and joined-up.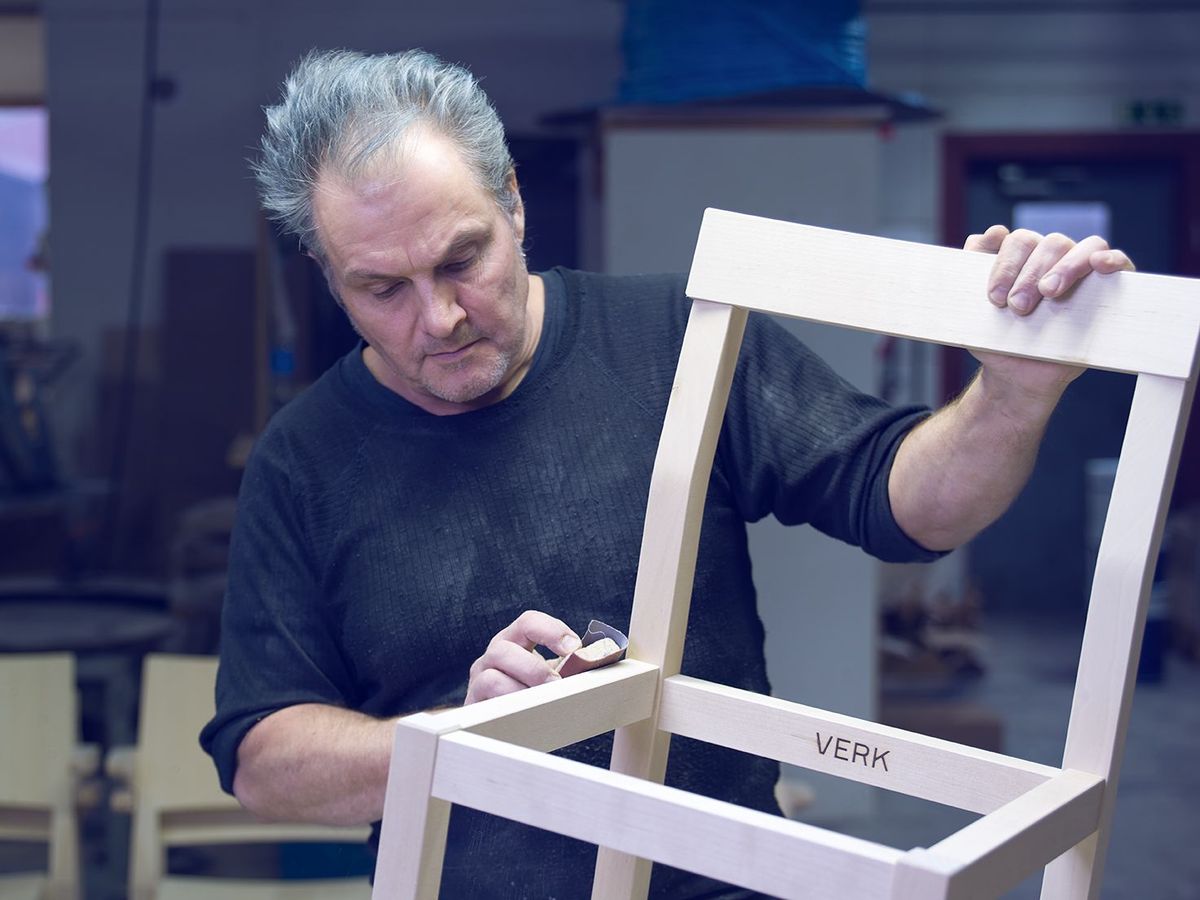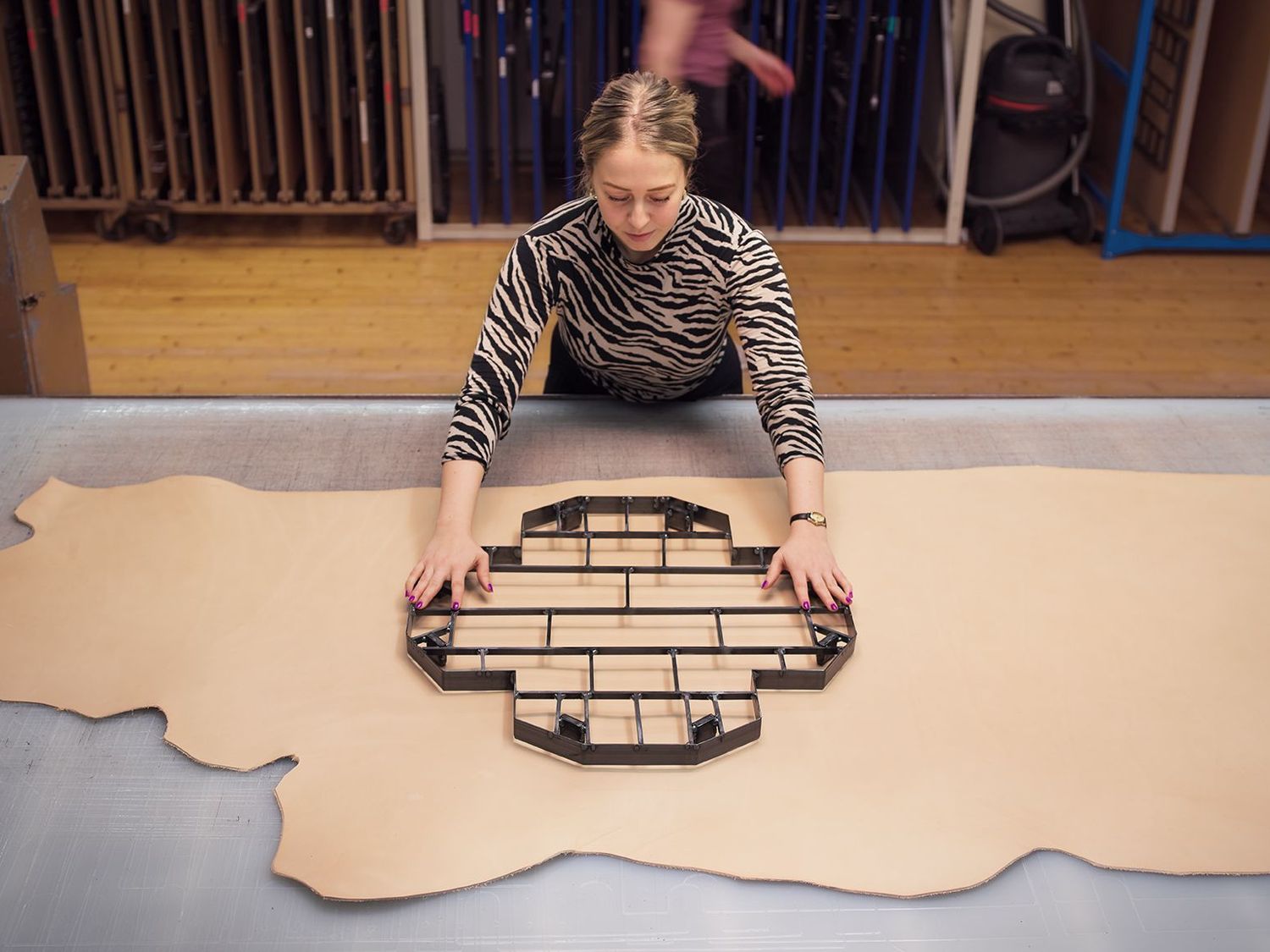 Verk's mainstay is localism. They're ditching the greenwashing that appears so prevalent in the industry and say, with hand-on-heart, that all of their materials are truly 'Made In Sweden.' In actuality that means knowing exactly where their wood comes from, pinpointing it right down to the 200 kilometres in diameter range around the sawmill, in the southern part of Östergötland. They also choose not to ship outside of the Nordics on single orders, in a bid to reduce emissions. And they're totally transparent about the full production process, with detailed descriptions of their suppliers – and their rich stories – online. When a customer browses the site and clicks on a particular product, they are met with not only the item and its description, but also a full breakdown of the supply chain.
Whether it is an update on a classic, such as the Trienna 2.0 armchair, originally designed in 1957 by Carl Axel Aking and giving a new lease of life by Verk, or an entirely new contemporary creation such as the birchwood writing desk (V.PN.01) recently launched in February 2023, the design vision remains the same – a sense of timelessness is ever present. Steering away from design trends and avoiding short-lived surges, instead Verk and its creators focus on designs which really stay the course.
"I don't want the designers to do something super fashionable or ultra contemporary," says Anund, "rather, I want them to make something that looks like it's been around forever… So that has been my wish for the designers – to think in terms of a long lifespan, that the product should not be outdated."
In some ways, Anund's evangelising makes it all sound rather simple, boiling it down to three straightforward rulings: "We use local things. We don't ship it… We don't do any shortcuts."