A glimpse at our Vogue Scandinavia office kitchen tablescape, with Rörstand's beautiful crockery inspired by Swedish fields and hand-picked by our editor in chief Martina Bonnier
What's the low down: The Swedish Grace pattern by Louise Adelborg, featured on the china at the Vogue Scandinavia office, is widely regarded as the designer's masterpiece. Detailed with a design evoking the long stalks of wheat inspired by the Nordic countryside, the pattern has been beloved throughout our region since it was showcased at the Stockholm Exhibition in 1930.
Vogue's interpretation: Vogue Scandinavia has the complete Swedish Grace set – made up of smaller and larger plates and bowls that you can see here. Our editor in chief selected the colour 'Äng' (or 'field') for our kitchen, to match the colour palette of greens and blues prevalent in Art Nouveau – the movement which Lärkstaden and our building were formed from.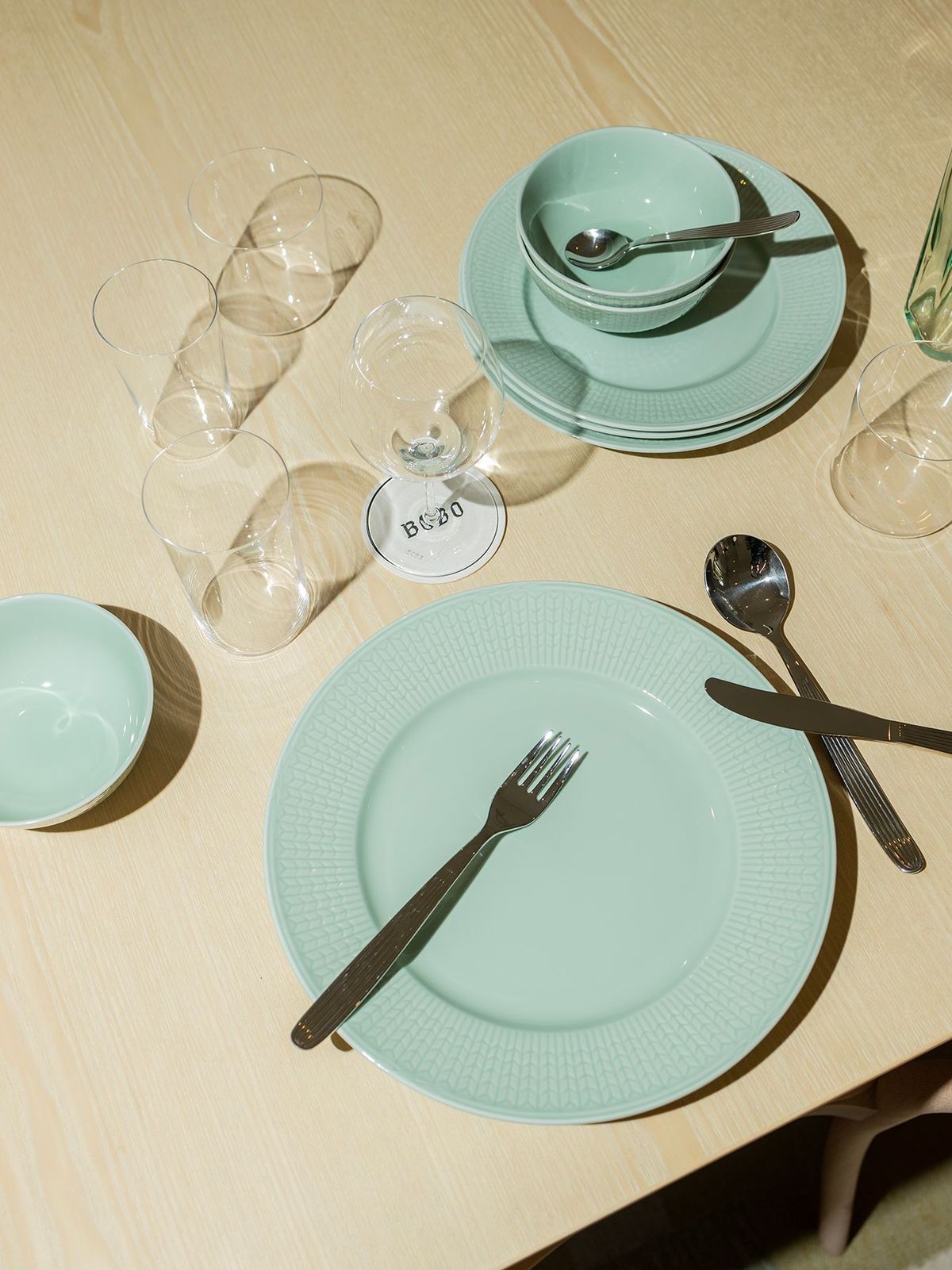 Rörstrand's Swedish Grace set of crockery, featuring the iconic pattern by Louise Adelborg, in situ at Vogue Scandinavia's kitchen table.
Why we love them: "We chose the Swedish Grace pattern for Vogue Scandinavia's office because it is one of the longstanding Scandinavian classics," says Martina Bonnier. "To honour our design heritage and bring a piece of the Swedish countryside to our tables too."