Vogue Scandinavia's design department knows how important it is to have a functional, yet fanciful, desk. Below, everything you need to know about Holmris Holmris B8 Desk
What's the low-down: Sleek and function-forward work desks courtesy of Danish brand Holmris B8, which we found here in Stockholm at the interiors store Danish Form.
Vogue's interpretation: These desks live in our design and production room, where functionality is paramount. Still, we never compromise on aesthetics; our desks come in a soft, subtle pink to add a bit of whimsy to the space. "It's warm, and shows that sustainability doesn't have to be limiting," says editor-in-chief Martina Bonnier. "That it's possible to flirt with a bit of baby pink to reflect our fashion side too."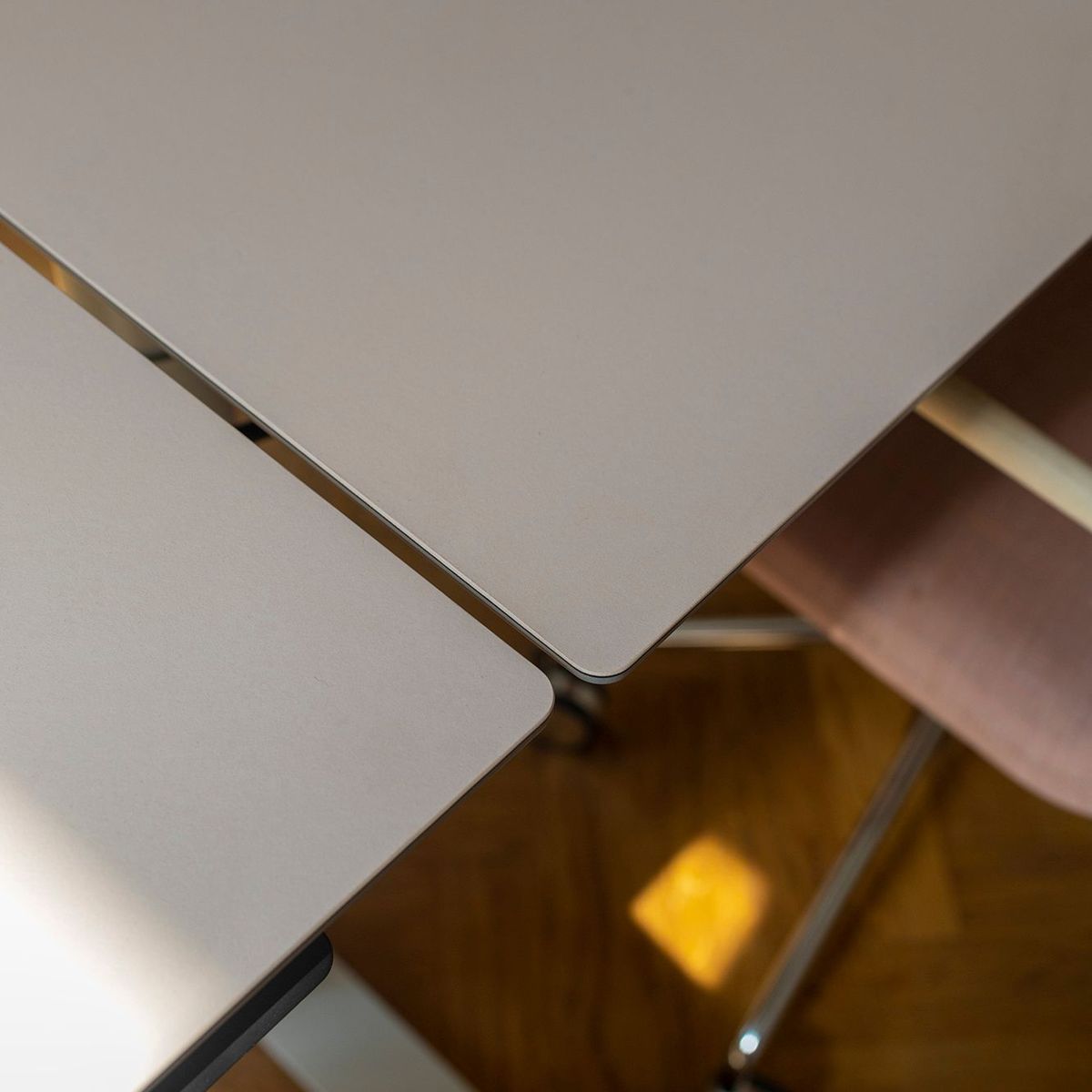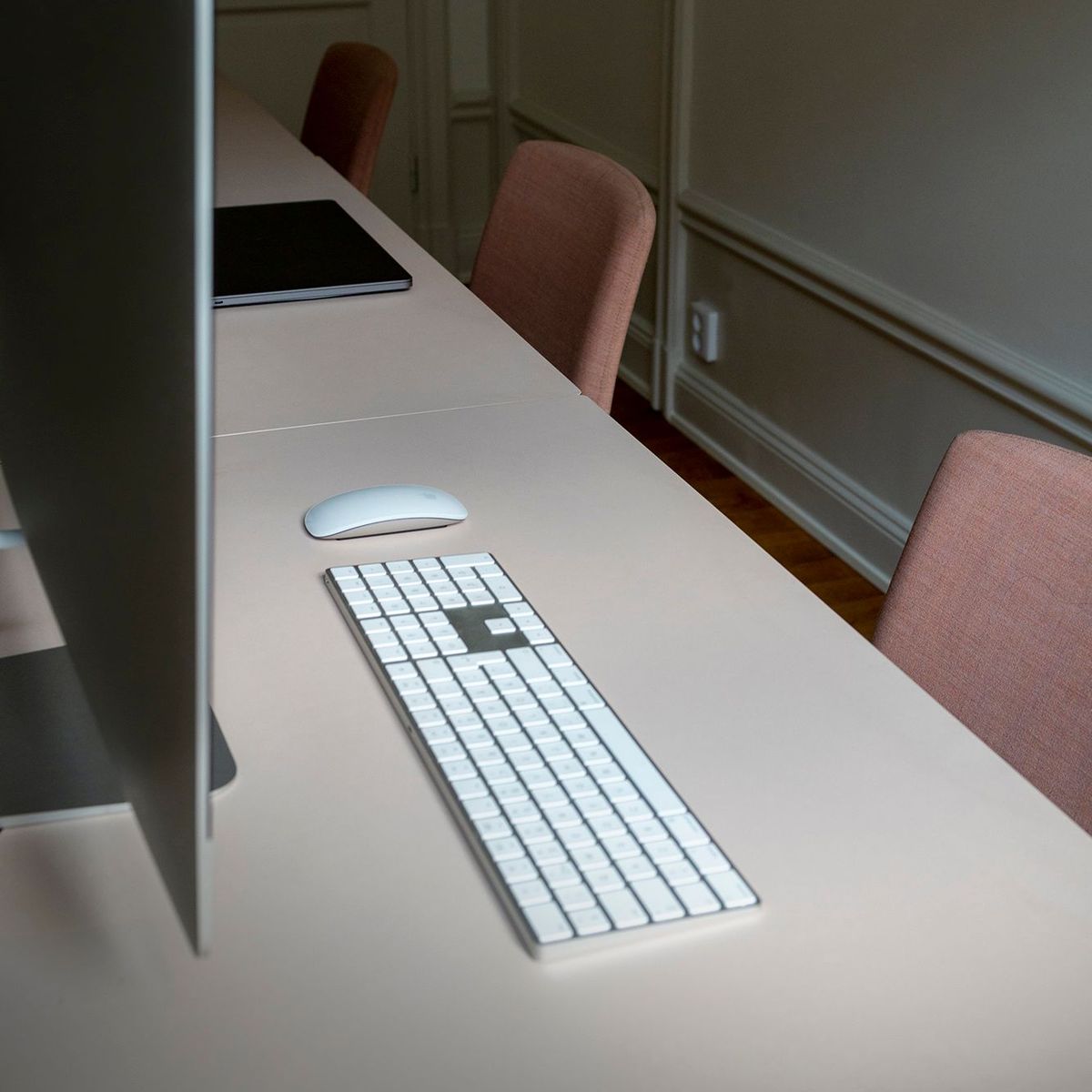 Sustainable story: The desktops are made from Valchromat, a recyclable and FSC™ certified material (a trusted mark for responsible forestry). The pale pink natural linoleum is made from oil, rosin, limestone dust and sawdust. Committed to sustainability at every step, Holmris B8 plants trees in Denmark and Africa to offset its emissions. To date, they've planted nearly 95,000 trees.
Why we love it: They provide just the right amount of work space with a no-fuss design and an easily adjustable height to cater to the (rather specific) preferences of Vogue Scandinavia's design and layout team. Plus, they're pink.