A sense of magical whimsy goes well with our morning coffee, so we opted for Iittala's Klaus Haapaniemi mugs for Vogue Scandinavia's new home. Below, discover everything you need to know about the crane-covered cups in our kitchen cabinets
What's the low-down: A mug courtesy of Finnish heritage brand Iittala featuring a print by acclaimed Finnish designer Klaus Haapaniemi. The mug itself is designed by Heikki Orvola.
Vogue's interpretation: It's no surprise that we're big coffee drinkers at the Vogue Scandinavia office, so choosing the perfect mug was paramount. We opted for this beauty from Haapaniemi's Taika (magic, in Finnish) collection for Iittala. Plucked from the designer's own memory, the mug features a crane in a bog surrounded by flower lilies. A fairytale with every sip.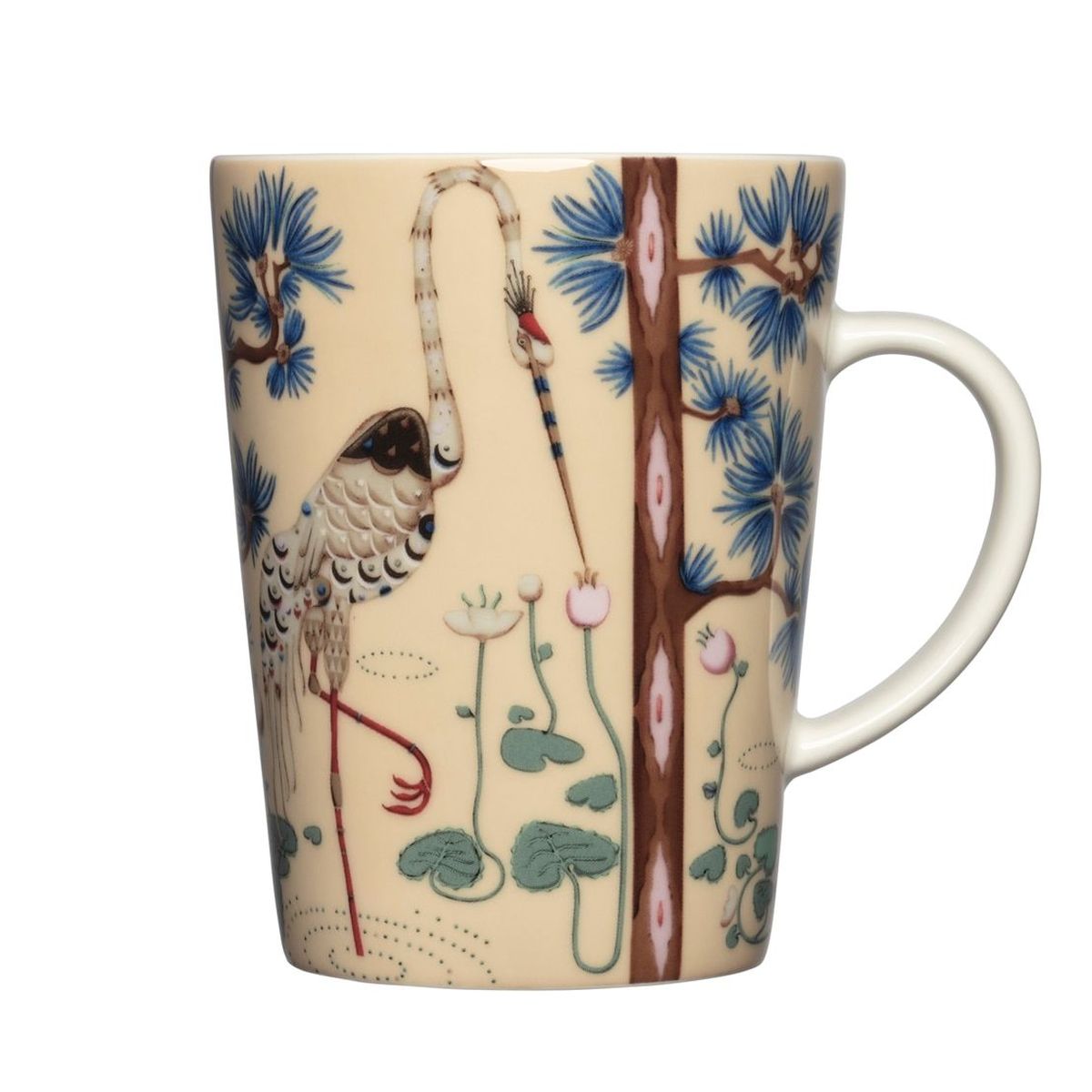 The Taika mug featuring the fairytale crane motif against a linen background if frequently used in Vogue Scandinavia's offices.
Sustainable story: Iitala is committed to high-quality, timeless pieces that can be enjoyed for years to come. The company has joined Fiskars Group, a collection of Finnish brands striving to ensure the global temperature does not rise by more than 1.5 degrees. Finally, the factory is committed to reducing its annual CO2 emissions by 74 per cent by the end of 2026.
Why we love it: We're big fans of Haapaniemi's whimsical, nature-steeped designs, so much so that we featured him in the very first issue of Vogue Scandinavia. These mugs add a touch of magic to our tables. And, on a practical note, they're big enough for a substantial caffeine fix.