Bolognese is one of Sweden's most popular dishes, here's plant-based take on the classic go-to
In summer 2020 three friends, Michelin-star chef Joel Åhlin, Swedish rapper Jason Diakité aka Timbuktu and businessman Harald Wachtmeister, sat around a table planning something that could be a fun autumn activity. They landed on a food club. Eight people would take turns hosting a dinner each month. The catch, everyone had to create the same dish. The dish; spaghetti bolognese.
"It's a dish which we all have a relationship with and we all have our own ways of doing it," says the trio. "The atmosphere around the table went from resigned to playful and the discussion revolved around all the different tricks you can use and the way you can cook a good minced meat sauce, what accessories you can have for and what wine you can drink with it."
This banter has also now led to a cookbook, Köttfärssås (which translates to meat sauce), that is not only filled with mouthwatering bolognese recipes but is an ode to the importance of the dish for Swedish culture.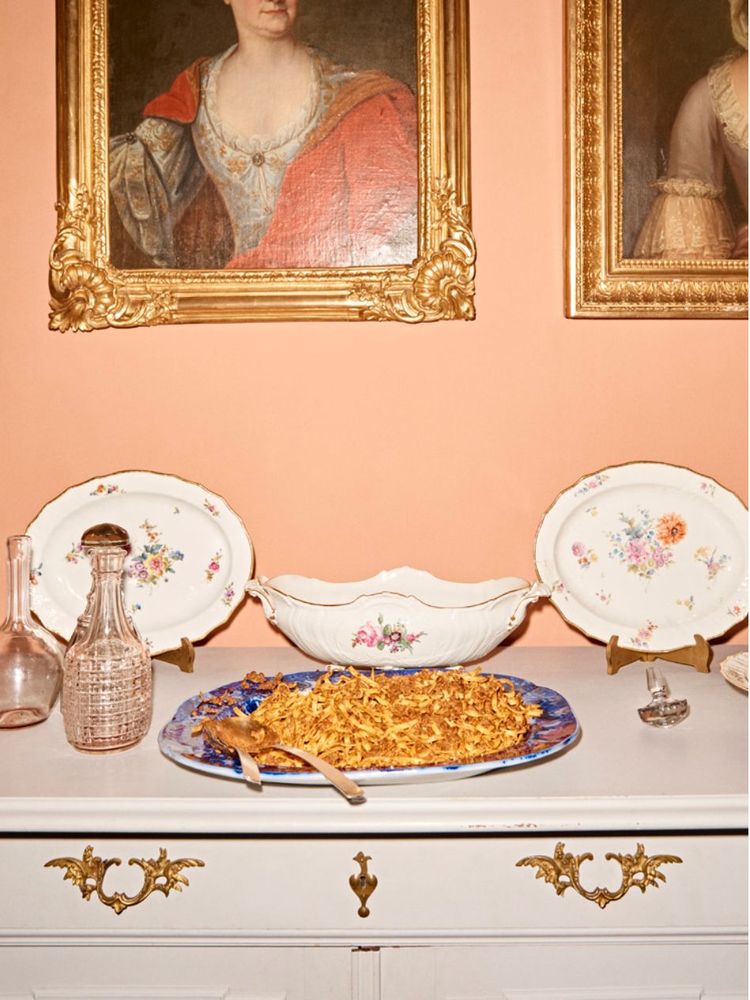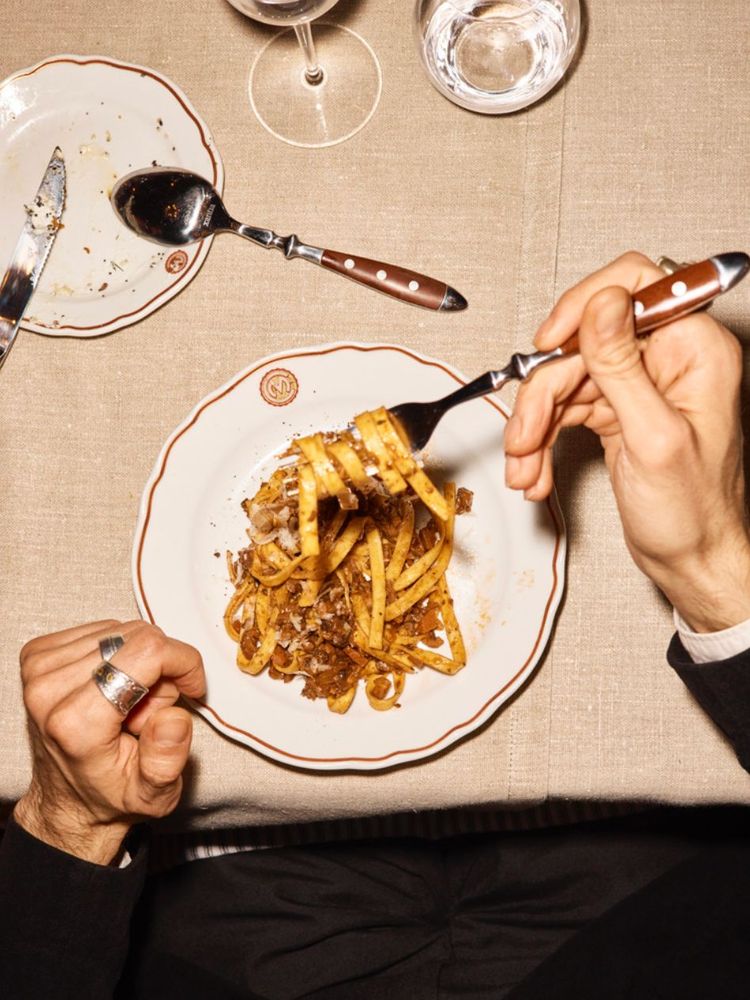 "Today, spaghetti and minced meat sauce are at least as much a part of the Swedish identity as pickles or palt," explains Diakité. "It is puzzling that we are not as nationalistic towards food culture as we are towards people. For example, the Sweden Democrats celebrated their entry into the Riksdag in 2010 by offering pizza and tabbouleh all while chanting the Caribbean song Brown Girl in the Ring. Food and music blur boundaries faster than humans."
Despite it's Italian roots, bolognese is one of the most popular dishes in Sweden, it's a go-to for busy parents, a favourite of kids and a comfort food after a long day.
As the book prologue says, "[Bolognese] is an Italian immigrant who has arrived to become one of us and has in its triumphant reliance on charm rather than appearance. It is a dish that goes in the same colour scheme as a seventies kitchen and whose goodness leaves stains on tablecloths, clothes, and napkins."
Here the trio shares a vegan take on the classic dish.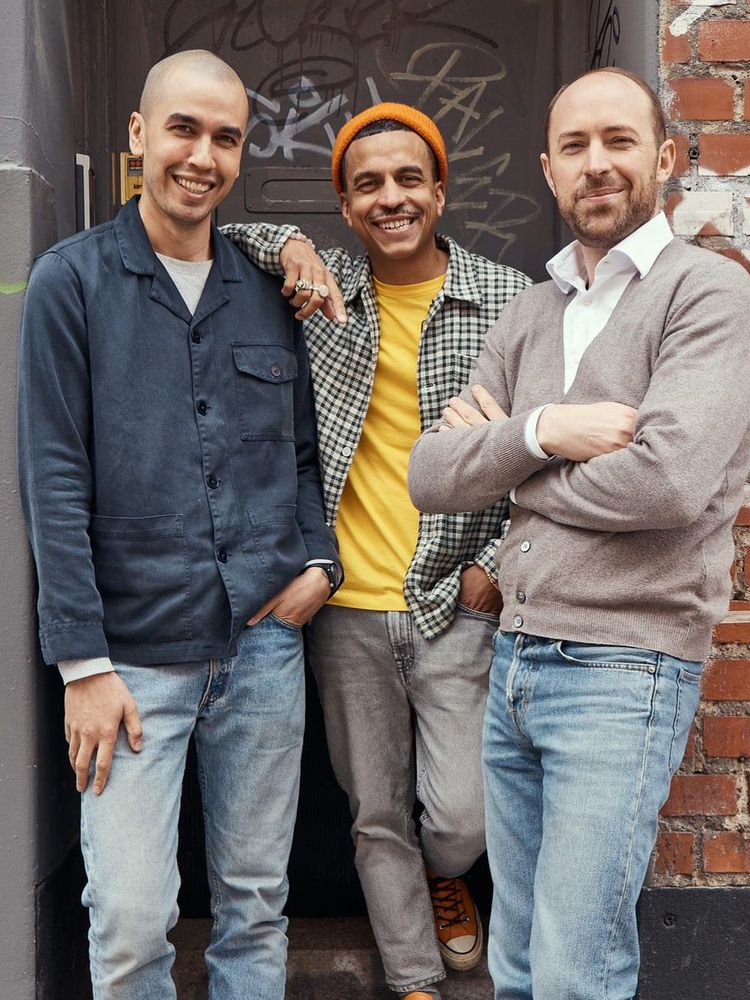 Joel Åhlin, Jason Diakité and Harald Wachtmeister. Photo: Köttfärssås
Vegan bolognese recipe
1 dl olive oil
400 grams vegan mince
1 onion
2 stalks of celery
1 carrot
2 cloves of garlic
1 dl red wine
a pinch of dried thyme
a pinch of dried rosemary
a pinch of dried basil
2 tbsp spoons tomato purée
1 can crushed tomatoes
1 dl diluted vegetable stock or water
a pinch of finely grated nutmeg
salt
freshly ground black pepper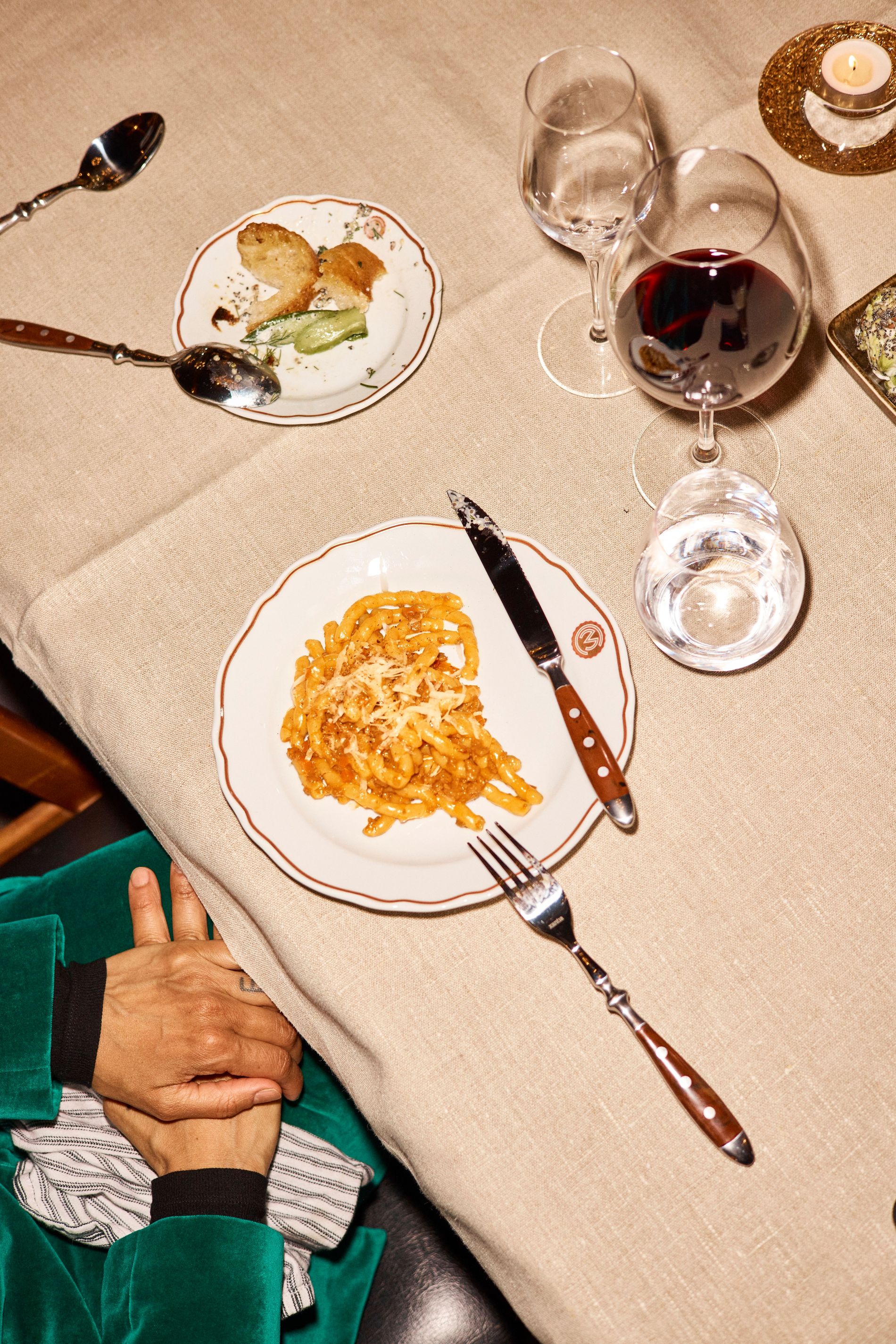 The trio's vegan bolognese. Photo: Köttfärssås
Step 1: Finely chop onion, celery and carrot. Heat a pot with the olive oil on medium heat, sear the mince thoroughly.
Step 2: Lower the heat and add the finely chopped vegetables. Stir until soft.
Step 3: Grate the garlic cloves and stir them into the sauce. Add the wine and allow the alcohol to evaporate. Add the dried herbs, tomato purée and crushed tomatoes and stock. Stir and bring to boil.
Step 4: Allow the sauce to simmer for 20 minutes. Add nutmeg and salt and pepper to taste.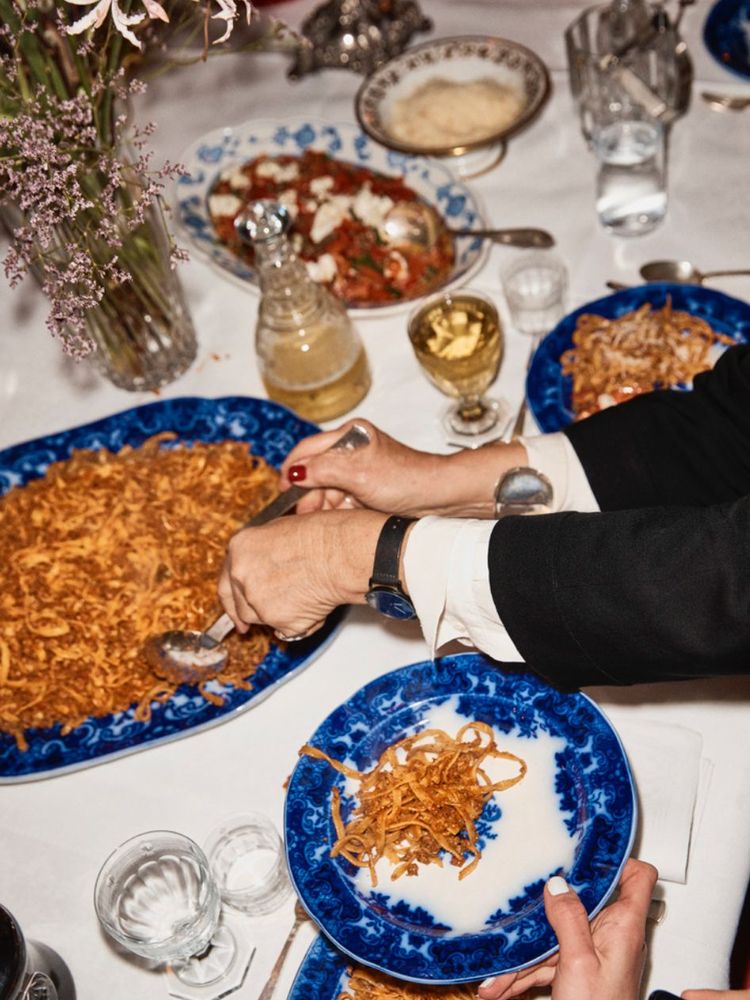 Photo: Köttfärssås