A classic dessert that can be found in almost every corner in Finland, Mustikkapiirakka is much more than your average pie
First things first: don't be put off by the complicated name, as this tasty cross between a tart, shortbread and a cheesecake is surprisingly easy to make. What's more, it makes the ideal summer dessert, so do consider this for your next dinner party.
Traditionally, Mustikkapiirakka is made with fresh (preferably self-picked) bilberries, which are smaller than the cultivated blueberries you usually get – and are much more flavoursome. If you can't pick your own berries, ones from your supermarket's frozen section will work just as well.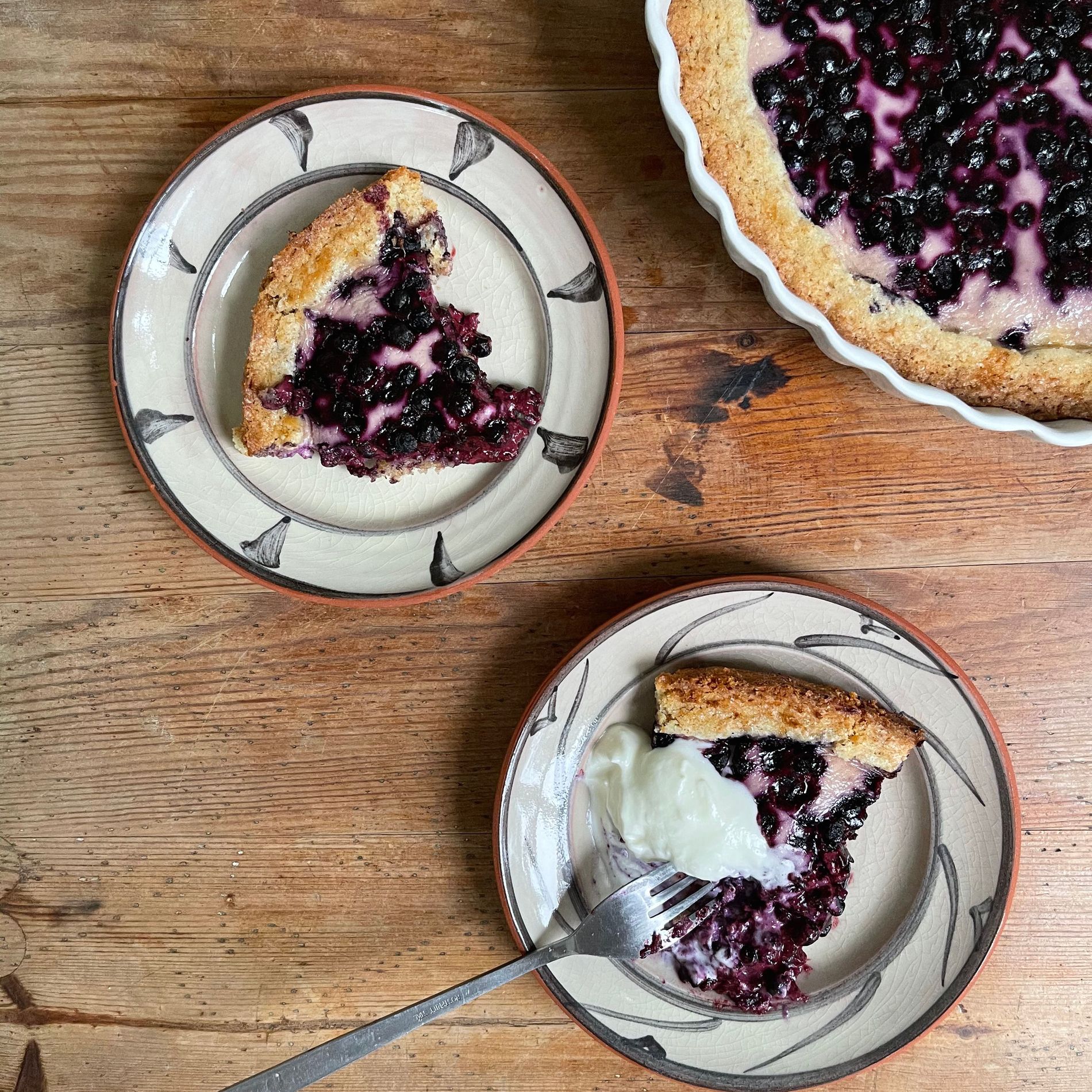 Photo: Constance Loeper
Ingredients
For the crust:
100g softened butter
100g sugar
1 egg
100g graham flour
200g flour
1tsp baking powder
For the filling:
400g bilberries or blueberries
200ml sour cream
1tbsp honey
1 egg
1tsp vanilla sugar
1tsp freshly ground cardamom
Method
Preheat the oven to 175 °C. To make the crust, whisk together the sugar with the butter until fluffy. Add the egg and mix until combined, then add the flour and the baking powder. At this point, the dough should be sticky, almost like sugar cookie dough.
Spread the dough into a pie tin 26-28 cm in diameter and create a raised edge around the dish using your fingers.
To make the filling, combine the sour cream, honey, egg, vanilla sugar and cardamom. Pour the filling over the blueberries, then add into the dish on top of your crust.
Bake for 25-30 minutes, or until the crust is golden brown and the filling is almost set. Don't worry if the filling in the centre jiggles a little, it will set once the pie cools.
Serve your Mustikkapiirakka warm or cold together with cream. On the first day, the crust will be a crunch contrast to the smooth filling, while on subsequent days, it will have a more cheesecake-like texture.