Bag expert Marianne Theodorsen, Hanna MW and Pernille Rosenkilde give us their inside tips when it comes to designer thrifting in Scandinavia
There are few things as satisfying when it comes to shopping as making that really great vintage scoop. It almost feels like winning the lottery really. But coming across the perfect secondhand dream isn't easy - so I shared my top tips and asked two fellow industry insiders to share theirs.
Pernille Rosenkilde
Copenhagen based Pernille Rosenkilde is a devoted vintage lover, and her Instagram is filled with vintage treasures put together in unlikely and fun combinations (think pyjama pants paired with a glitter top or a tulle skirt worn with a sweatshirt). She recently started her own brand Per and The Zoo - creating new and up cycled items from materials such as old curtains and tablecloths.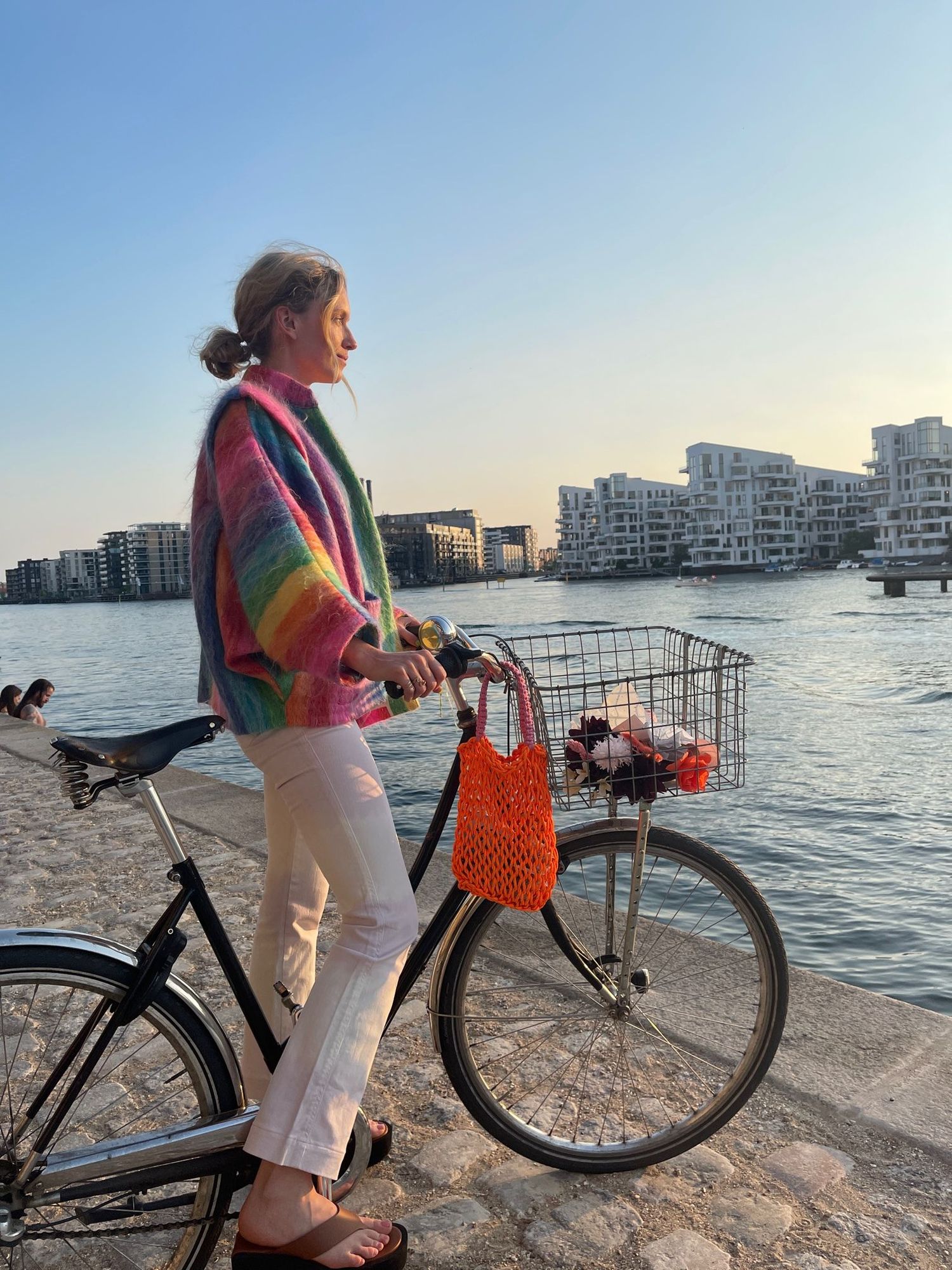 Photo: Pernille
The Vintage Bar is an online mecca of designer bags (and pretty jewellery), and they also have a showroom in Copenhagen. I love that you can find both the classics, but also more fun bags full of colour and happiness. There's definitely something for everyone. At the moment I'm dreaming of a perfect Barbie pink and white Chanel tote, and a blue plastic Prada bag.
People often miss the fact that there are a lot of great designer bags to find at auctions, and I often look at Swedish Bukowskis where I'm keeping my eye on one of the Louis Vuitton Keepall´s listed. That bag is so high on my wishlist it's only a matter of time before I buy one. Maybe it's actually kind of a bad idea for me to tell this to the world as I might have to fight a bit more for my Keepall now.
Arsenalsgatan 2, Stockholm
A cute little vintage shop in the centre of Copenhagen where you can find fun designer bags. I have lost my heart to a grass green Fendi and a bag from Olympia Le Tan at the moment. They have a online store, but keep an eye open on Instagram if you don't live in Copenhagen.
Hanna MW
Swedish stylist Hanna MW is a true secondhand lover, and her Instagram is full of amazing high-fashion scoops styled to perfection such as oversized Balenciaga blazers, printed Prada shirts, Old Céline, and a seriously envy worthy handbag collection. Hanna really has a keen eye for stand out pieces, and she is constantly inspiring us with her classic meets quirky styling.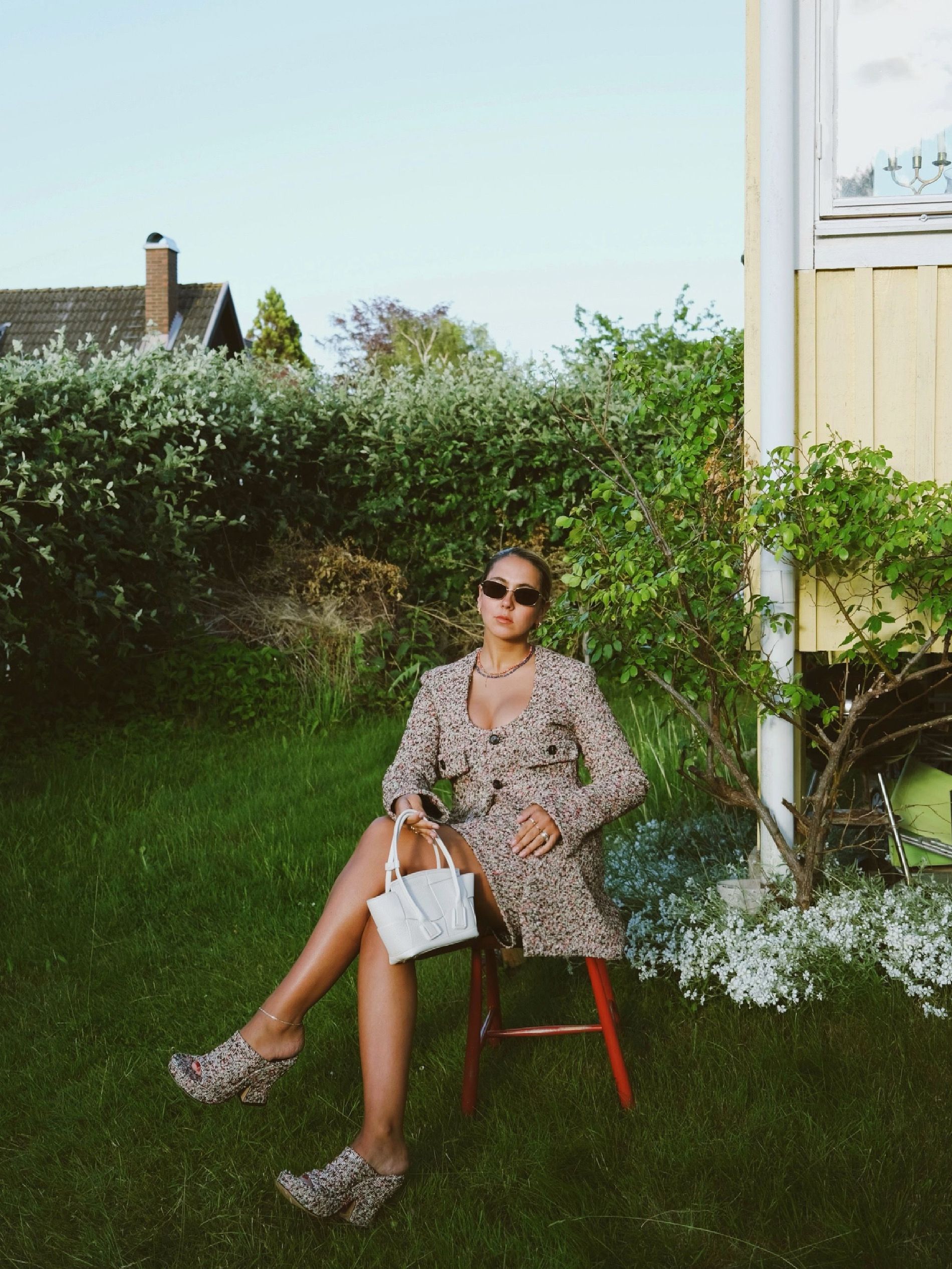 Photo: Hanna MW
This store has a beautiful selection of vintage Louis Vuitton. I bought a Louis Vuitton weekend bag here many years ago, and had a really nice experience with the shopping. They also have brand such as Chanel, Dior and Hermès among others.
Erik Dahlbergsgatan 9, Gothenburg
This online shop has the most amazing selection of classic Chanel bags in good condition. They also have goodies from Chanel, Hermès, Louis Vuitton and Prada.
This Stockholm based shop has a quite big selection and brands such as Balenciaga, Yves Saint Laurent and Céline among others. Here you can find both really beautiful vintage pieces but also items from just a few seasons back. Their online store is also great and well worth a visit.
Stureplan 4, Stockholm
Marianne Theodorsen
Yours truly has over the last couple of years built up quite the handbag collection - a lot of them real vintage scoops, and I am constantly on the lookout for the next one. It has absolutely become an obsession, and I'm always on the hunt for the next tote.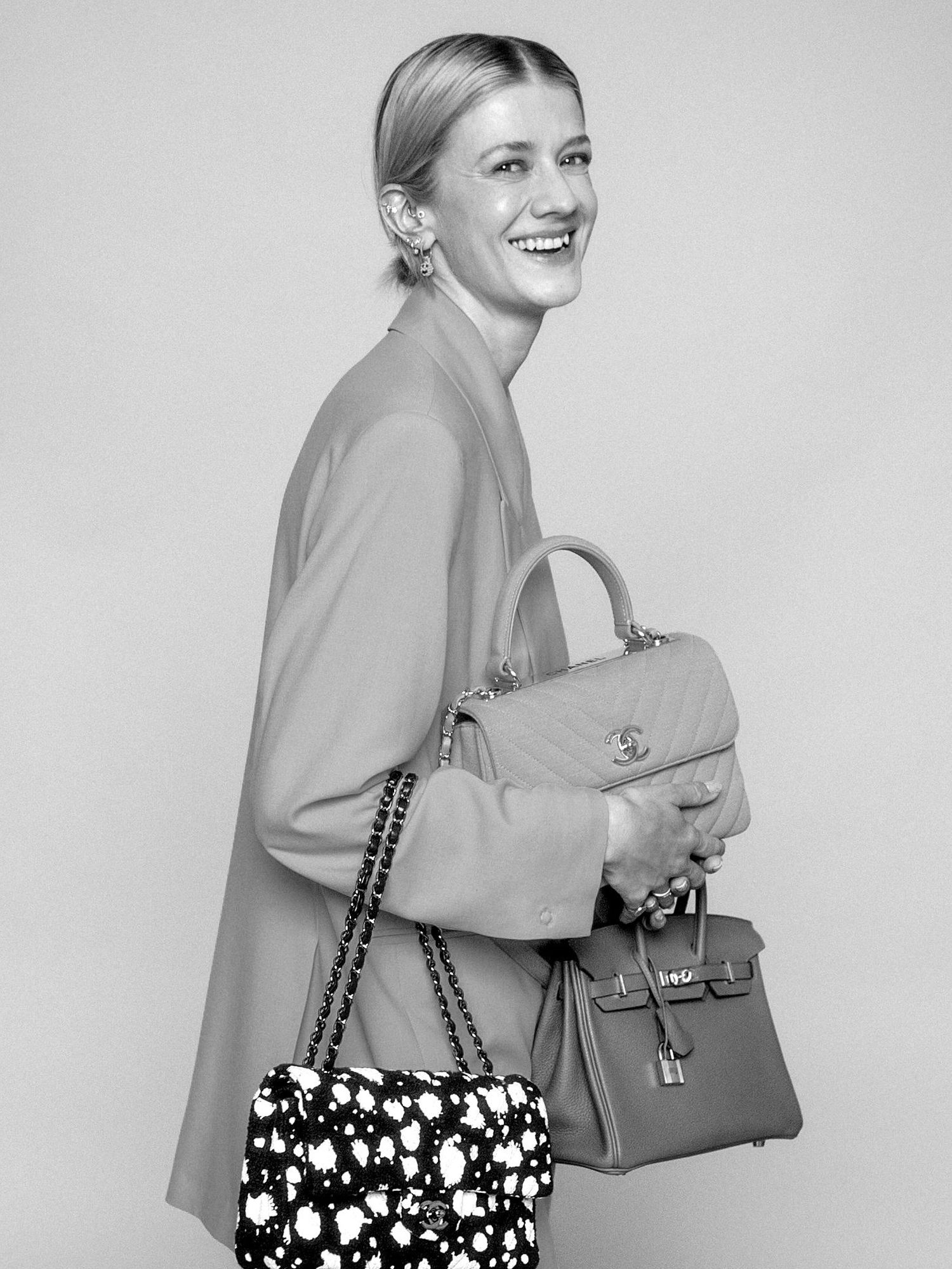 Photo: Marianne Theodoresen
This little shop is always one of my first stops when I visit Copenhagen. The owners are such sweethearts - always pulling out the best treasures for you and telling you stories about where it came from. They have an amazing collection of vintage and preloved handbags from classics such as Chanel, Hermès, Bottega Veneta and Louis Vuitton - all on delicious display behind the counter. A must see!
Pistolstræde 4, 1102 Copenhagen
Amongst rows of vintage tees, cowboy boots and college sweats you will also find a small, but exclusive collection of designer handbags such as Chanel, Dior and Fendi. Located at Grünerløkka in Oslo this cute little shop is a real gem, but if you don't live in Oslo you can check out their online store or follow them on Instagram.
Thorvald Meyers gate 34, Oslo
Located in Oslo - this store has been a go-to for vintage luxury fans for many years. As they sell their goods on commission (meaning they sell for private sellers) you can always expect to find a huge variety of different handbags from brands such as Chanel, Prada, Miu Miu, Balenciaga and Hermés to name a few. If shopping in-store isn't for you they can also be found online.