Let the bells toll! Mytheresa has partnered with Acne Studios to exclusively offer a selection of the Swedish brand's most sought-after styles from the spring/summer 2023 runway collection
At the end of each season, there are certain standouts on the schedule – memorable moments etched into the mind of editors, buyers and influencers alike. One such moment from the spring/summer season was founder and creative director Jonny Johansson inviting show-goers to a spectacularly kitsch Acne Studios wedding – bows, bells, and lace included – for the Swedish brand's 10th anniversary.
Walking down a carpeted light pink runway, models made their way through a maze of beds covered in matching satin duvets and pillows punctuated by the odd shell-covered candelabra. Wanting to do a show that celebrated the 10 year anniversary of his brand in Paris, the most iconic event Johansson could come up with was a wedding. "I find weddings fascinating because they are always a melting pot, and they kickstart a lot of aesthetic choices," he says.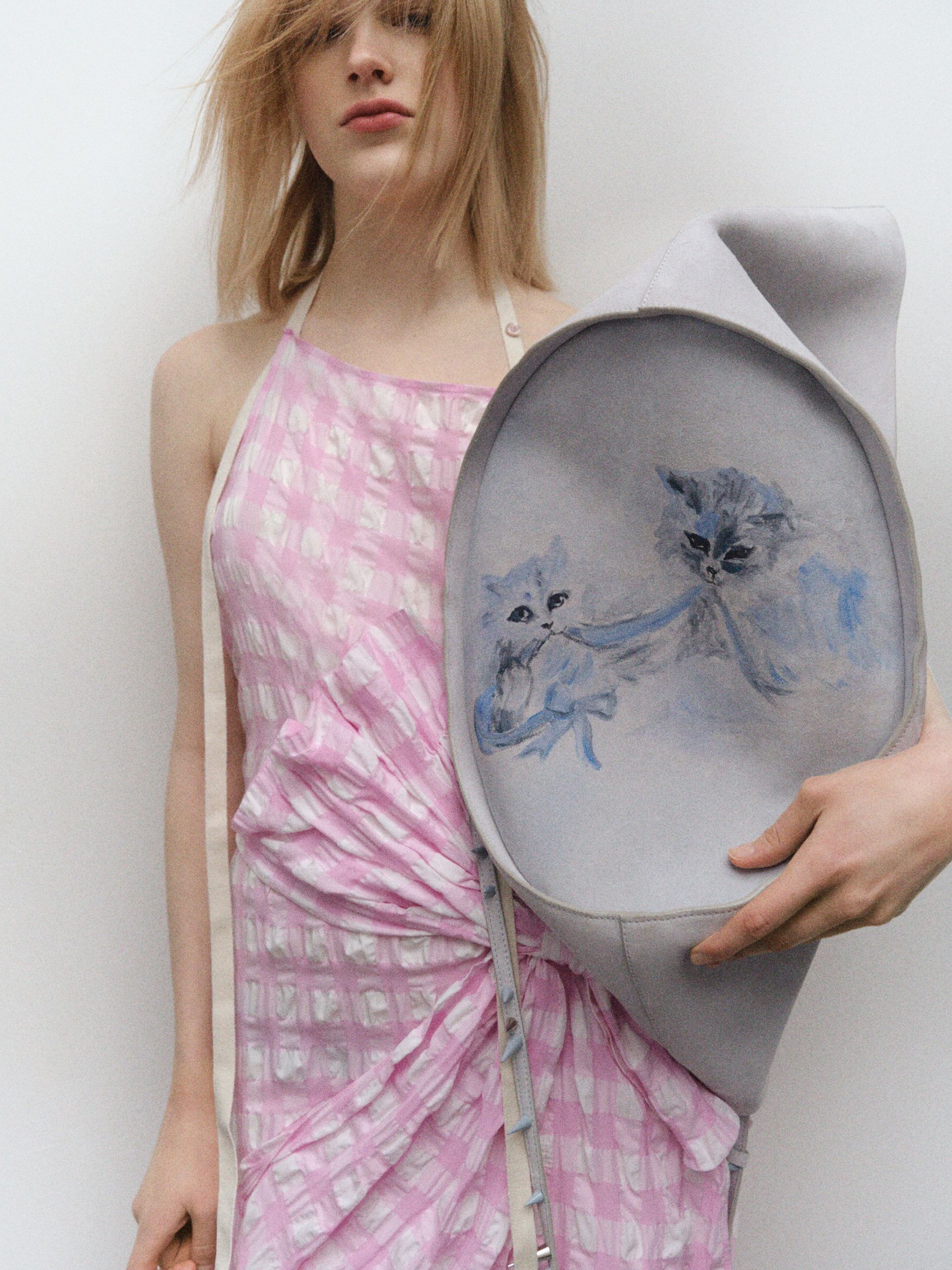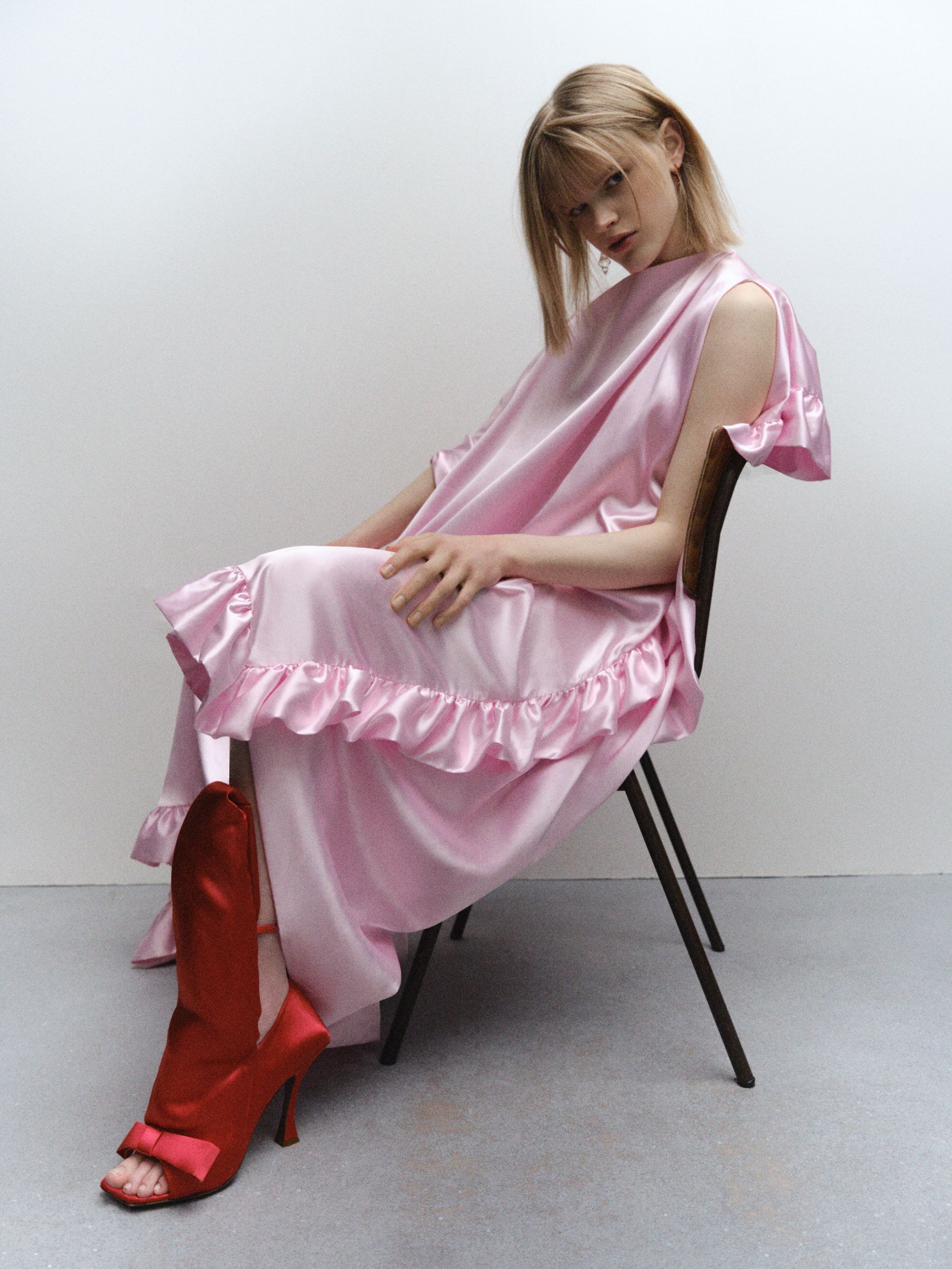 According to the creative director, there's something "cute, kitschy, sweet about weddings – but also something serious, tense, and vulnerable." He explains how he wanted to put a spin on the classic, kitschy wedding, referencing everything from "the tablecloth to the chandelier, the wedding-night bed sheets, the bride's shoe, the bows, and the cute flowers." As per usual, it was all about juxtaposition for Johansson, who notes that he "wanted to counterbalance the archetypes of formalwear with playful touches – opening up a blazer to show what's underneath, or adding a small flower to a dress because it's poetic."
This aesthetic twist on formal wear caught the attention of luxury online retailer Mytheresa. "We immediately thought this was a super strong runway show, and we were totally in love with it," says Tiffany Hsu, vice president of womenswear and kidswear fashion buying at Mytheresa. "Since some of the runway styles are not typically produced, we asked Acne Studios if they could do it for us as we really wanted to highlight how special and elevated this collection was."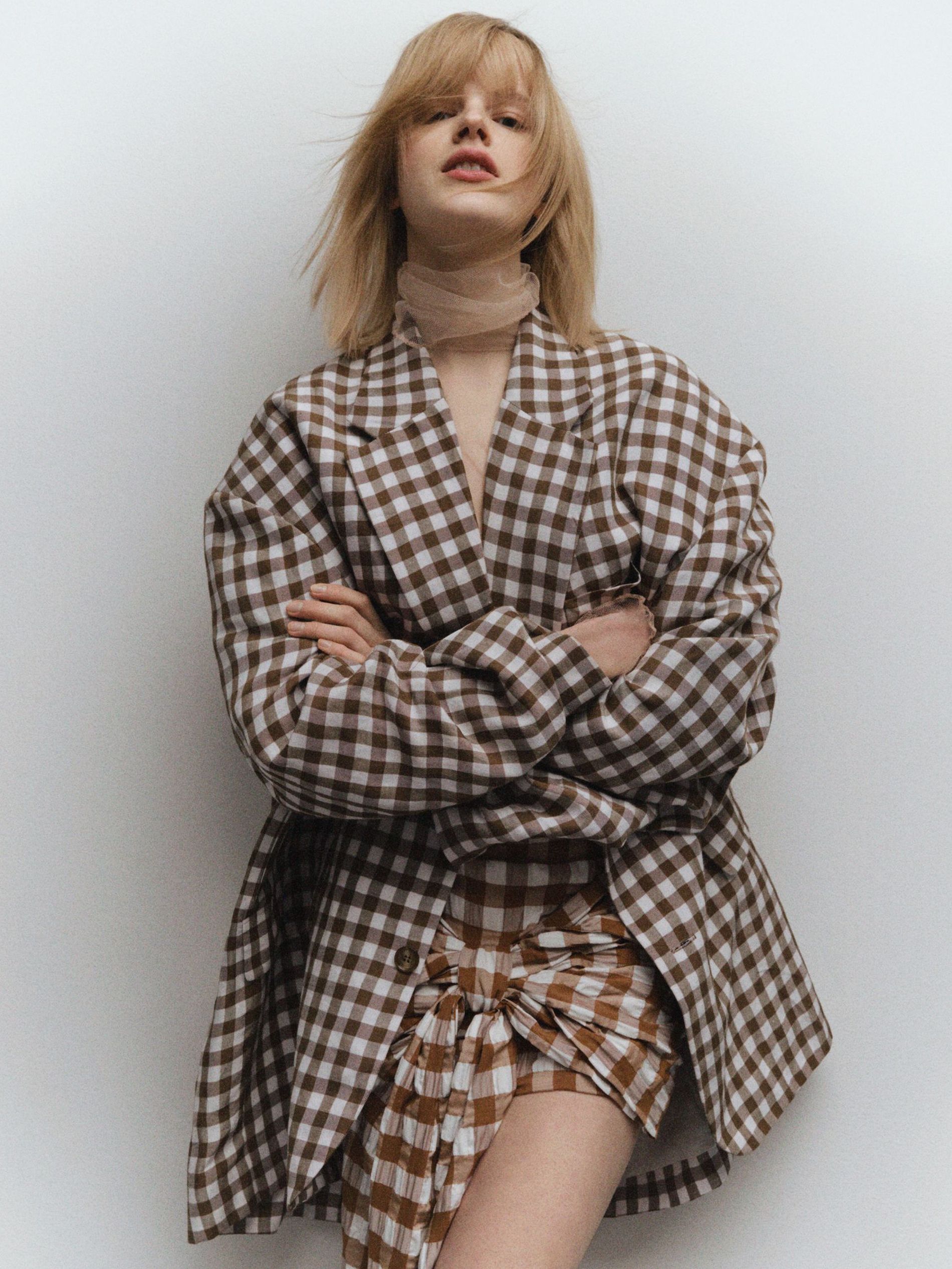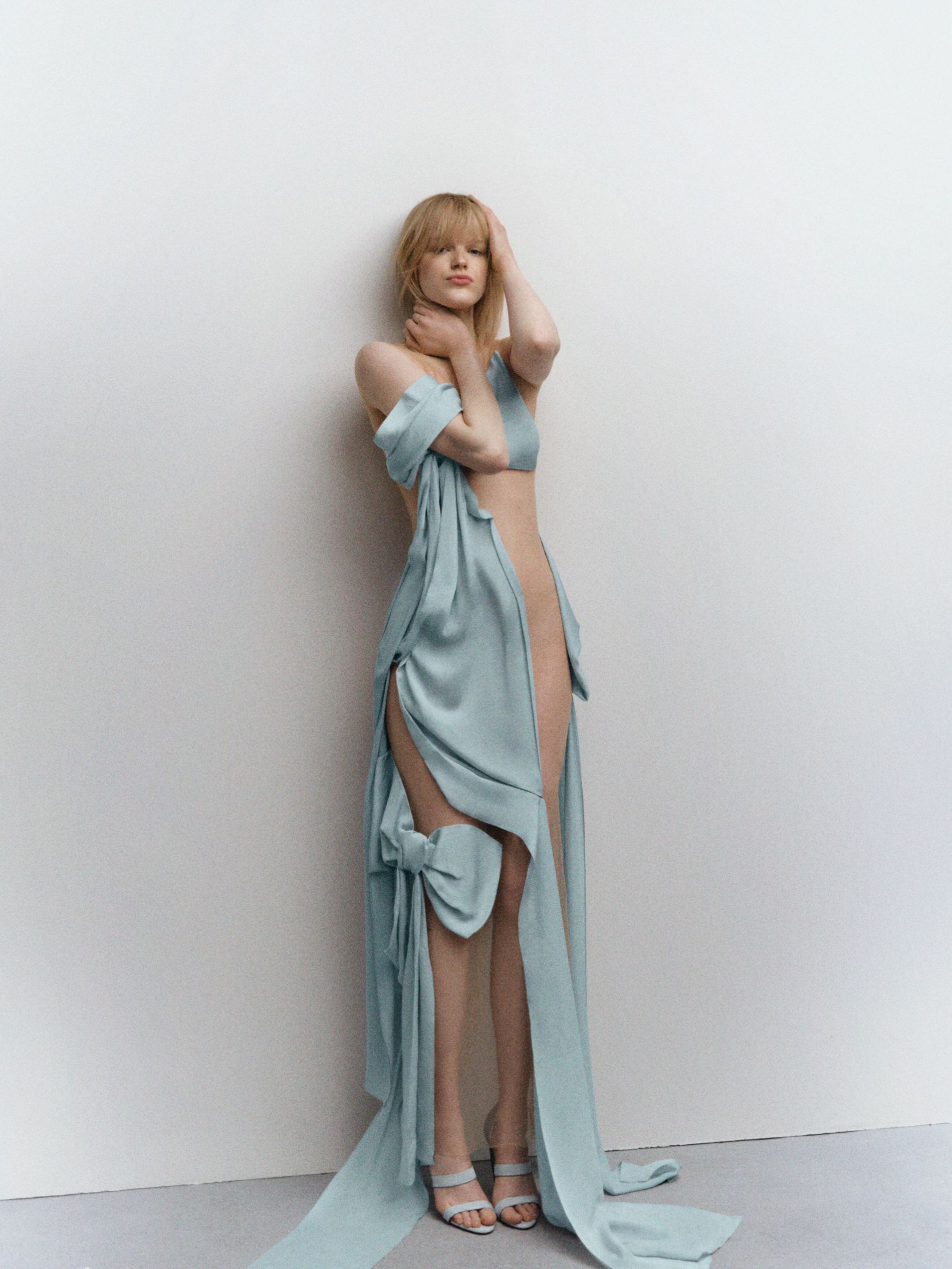 Today, Mytheresa releases a line-up of eight exclusive looks from the show: offering Johansson's romantic lace, dramatic tulle and fine crochet to a wider audience. Among the available styles we find wide shoulders and relaxed volumes, while sweet delicate pastels meet chocolate browns and inky blacks in revealing tulle and knit layers. All alongside Acne Studios' signature unconventional details, this time seen in subverted metallic-spiked accessories.
The selection of exclusive styles are now available on Mytheresa.com