After its first appearance on the catwalk of the Louis Vuitton Cruise 2015 show, the Twist bag emerged as a frequent front-row favourite at AW22 Paris Fashion Week
On Monday, Louis Vuitton showed its highly anticipated autumn/winter 2022 collection at Paris Fashion Week, where the stylish show-goers were spotted sporting Louis Vuitton's iconic Twist bag dating back to the Maison's 2015 Cruise collection. Carried by award-winning Scandinavian actresses Renate Reinsve and Alicia Vikander, a Louis Vuitton brand ambassador, A-listers were making a serious case for the statement bag.
For the AW22 show, Reinsve finished off her head-to-toe LV look with an opulent beige leather Twist, while Vikander opted for a scintillating silver number. In addition to the Scandi stars, other celebrities toting the Twist included Emma Chamberlain, Fala Chen and Sophie Turner.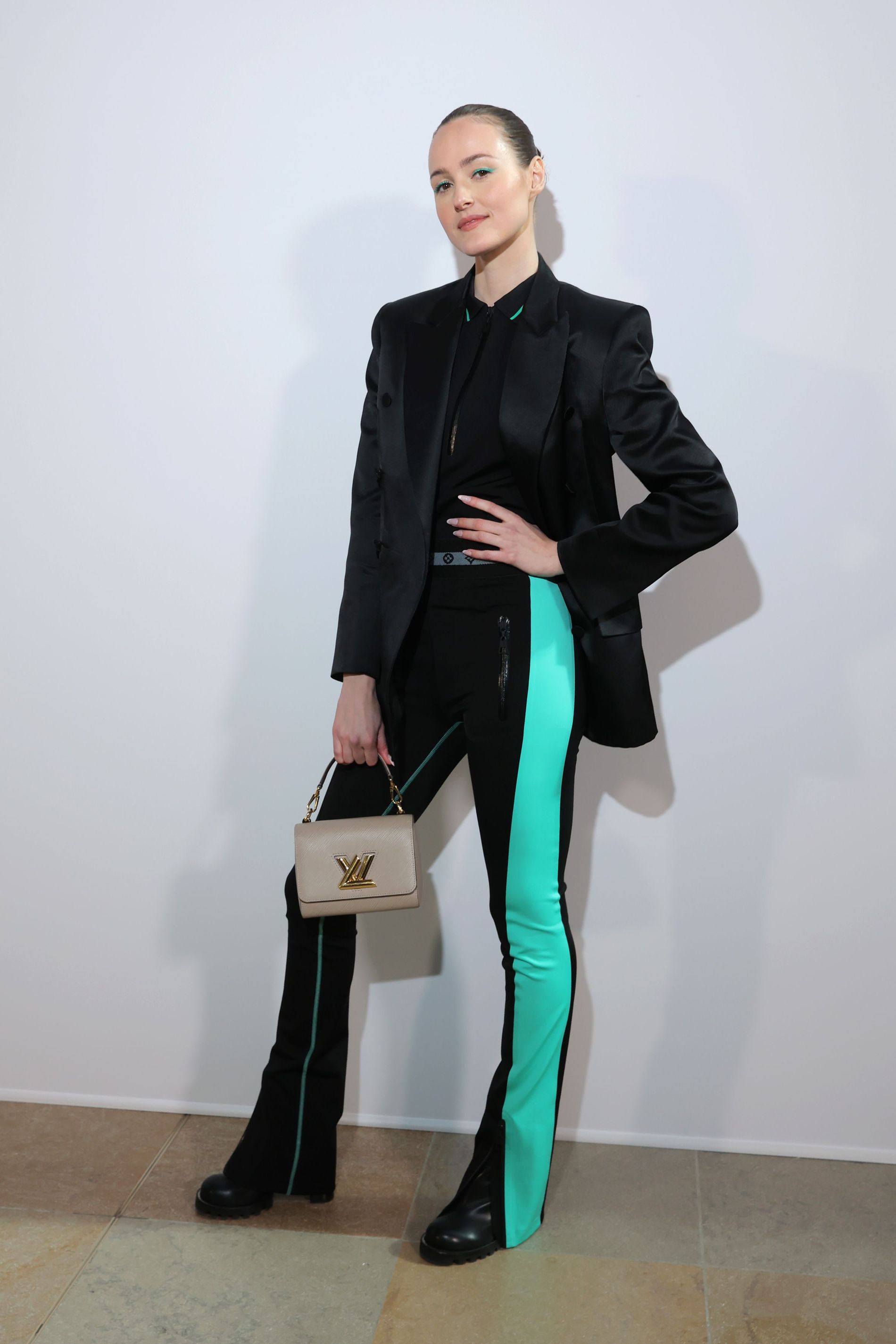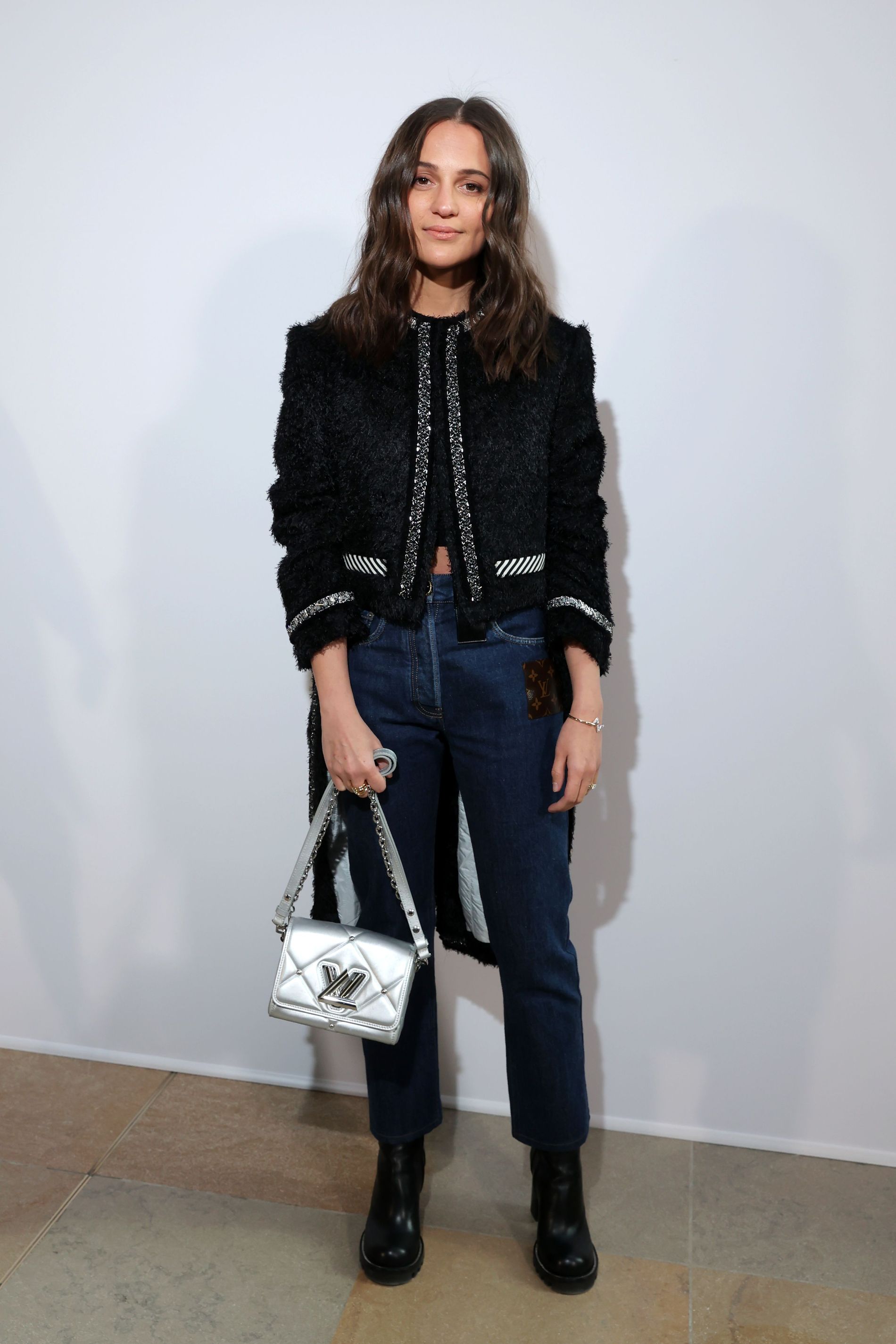 Initially appearing on the runway of Louis Vuitton's Cruise collection in 2015, the Twist bag has formed into a classic, coveted accessory ideal for elevating any ensemble. Named after the unique detail of a twisting mechanism, the bag comes in various elegant styles and an array of vivid, luscious colourways. A nod to the history of the House that is met with the modern aesthetics of today, the bag combines the Epi leather's iconic heritage with a contemporary take on the trunk-maker's LV initials.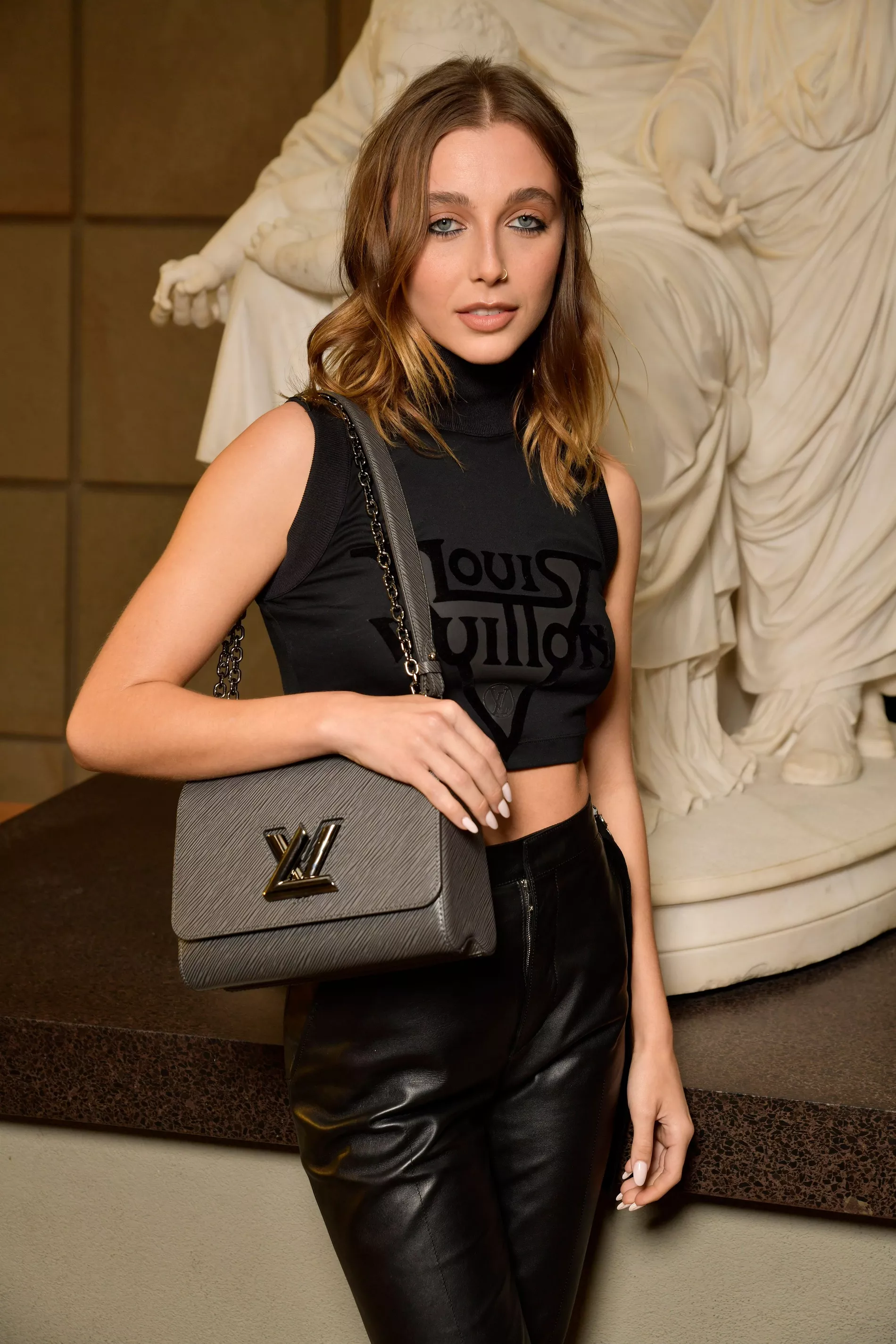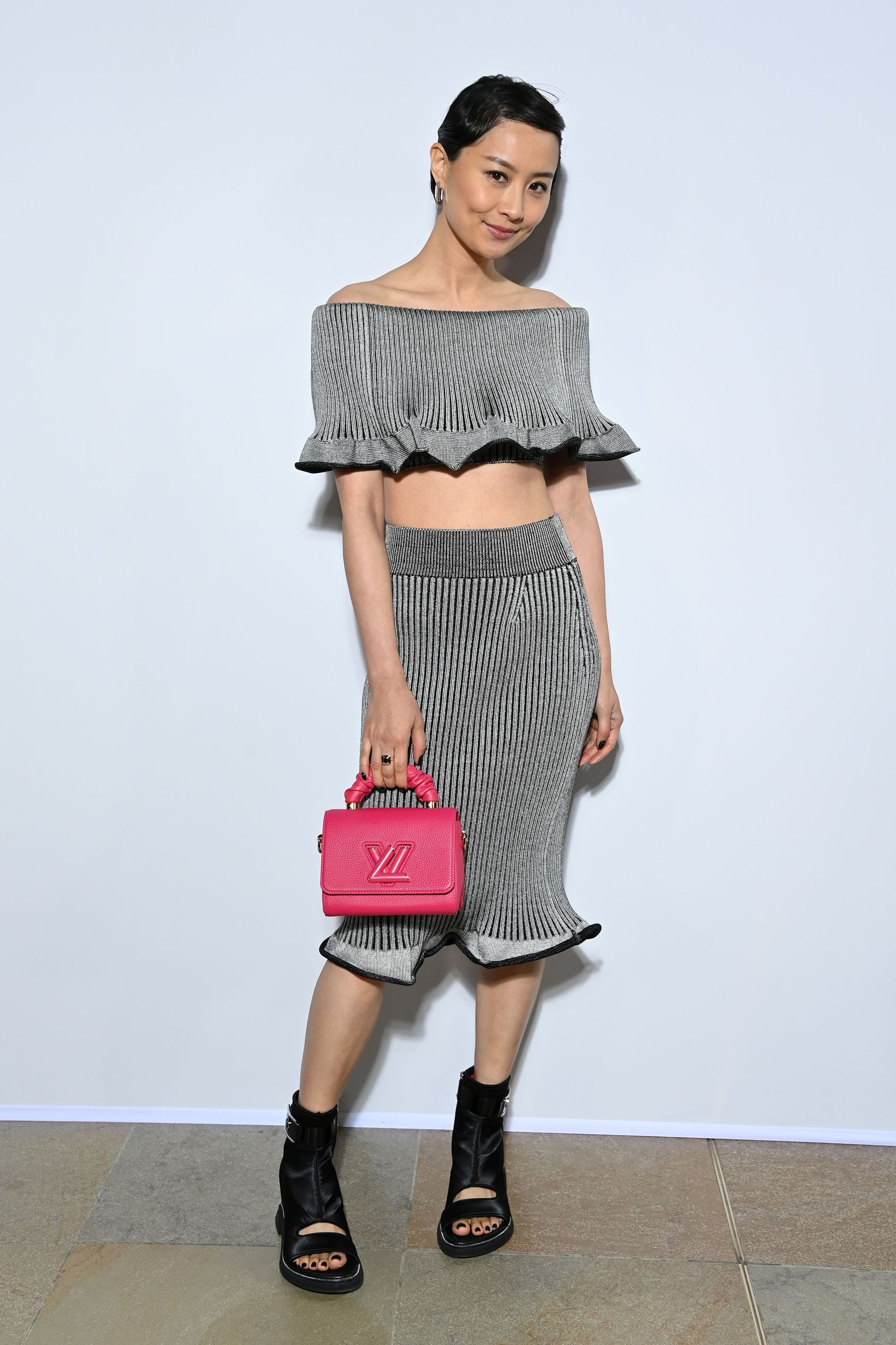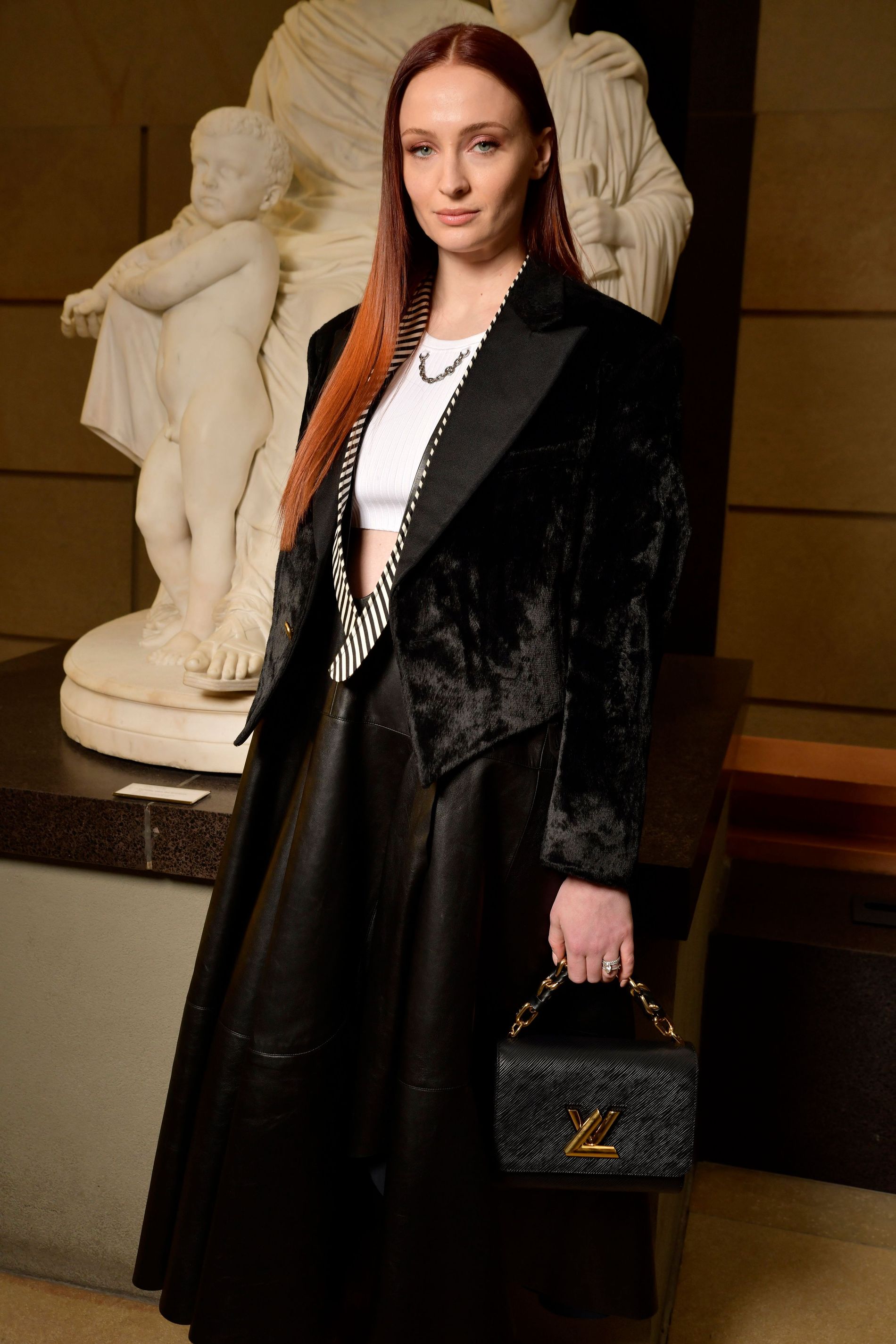 It is safe to say that for 7 years, the Twist has cemented its' status as one of Louis Vuitton's iconic bags, following the footsteps of classics such as the Speedy and the Neverful. Season after season, the Twist bag has been reinvented with fresh iterations. For spring 2021 we saw the latest update bring shades such as delicate pink and vibrant turquoise. Louis Vuitton also increased the range of carrying options for the same collection and garnished their new Twists with additional chain details and Monogram flower embroidery.