Beanies are practical when fighting against the winter elements, but the one thing they are not is hair friendly. Read on for how to fix hat hair fast.
All products featured on Vogue are independently selected by our editors. However, when you buy something through our retail links, we may earn an affiliate commission.
A beanie is always a good idea at this time of year —that is, until it comes off and you're left with hair that is limp, lifeless and static-y with kinks from the hat line. The good news is, a post-hat restyle is easier to achieve than you think, as Johan Hellström, CEO and founder of Björn Axén, reveals:
1. Use a nourishing shampoo and conditioner
Static is the biggest complaint when it comes to winter hair. Hats don't help matters as the fabric rubs up against vulnerable strands. "Heat indoors causes the air to get dryer, which means both hair and the skin on your scalp lose moisture," explains Hellström. "Normally, healthy strands are made up of three per cent moisture, but in winter these levels can drop and hair becomes static." So it's key to add moisture back into the hair to keep it smooth. Shampoo alone can leave hair dehydrated after a wash, so always follow up with a restorative conditioner such as Eleni & Chris Keramin Strengthening Conditioner, which is rich in vitamins and the protein keratin. "Add a hair mask into your routine once a week if needed or apply a leave-in cream to fight frizz and lock in hydration," says Hellström, who recommends the Björn Axén Signature The Leave In Cream, enriched with macadamia oil and provitamin B5. This is especially good for hair with a tight curl pattern as it takes longer for the scalp's natural oils to travel down to the mid-lengths and ends.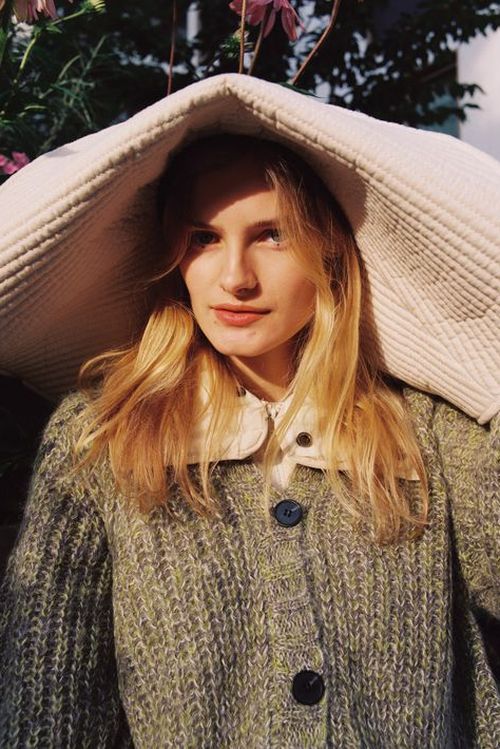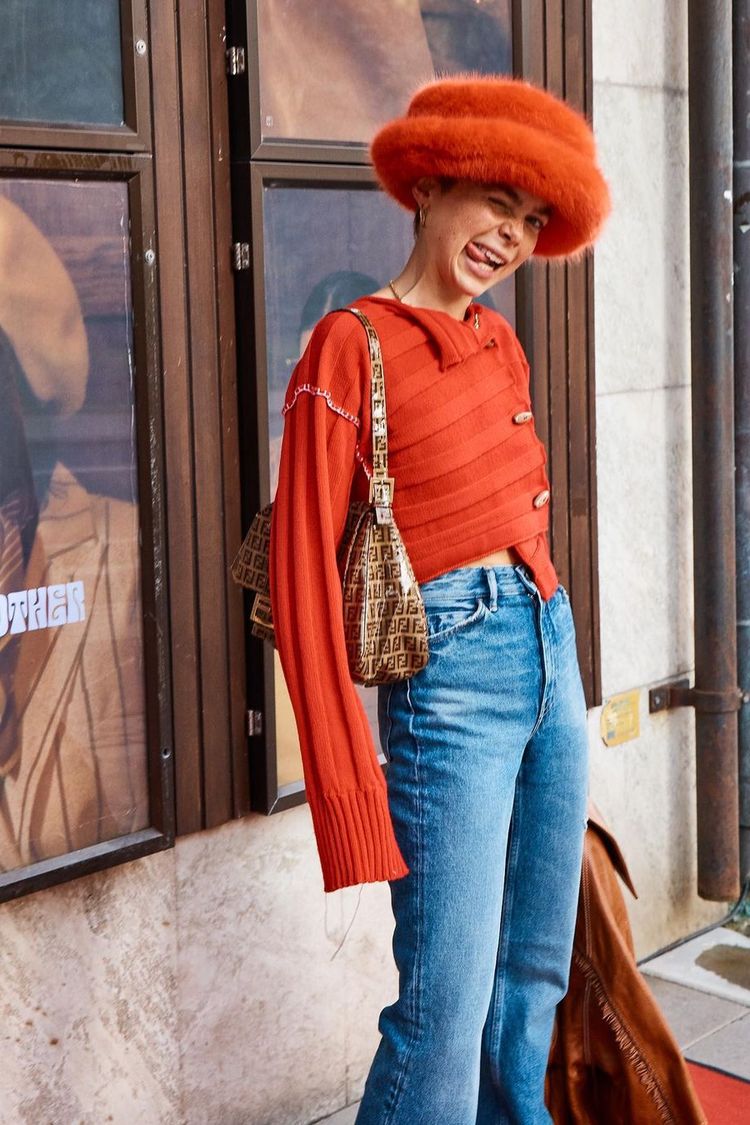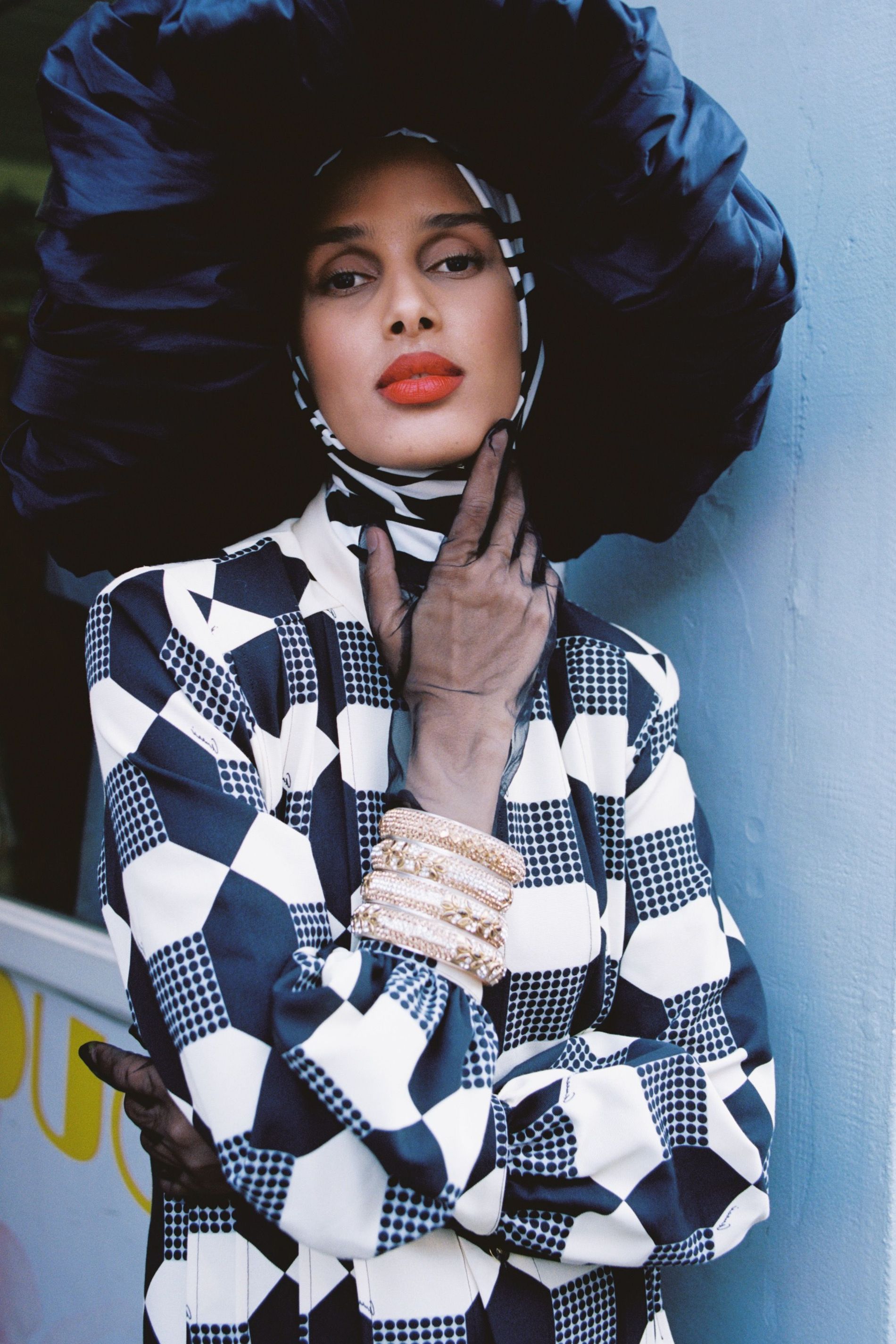 2. Always blow-dry your hair ahead of time
Before putting on a hat, your hair needs to be completely dry, says Hellström, who recommends blow-drying on a low heat. "Wet hair under a hat isn't good for the health of your scalp as bacteria love a damp environment." Throw in roughed up cuticles and it's no wonder wet hat hair is more prone to damage. Given a beanie warms your head, putting it over hair that's already set in place will help you hold the style you worked so hard to achieve that morning. This is especially true for fine hair, which is more susceptible to imprints.
3. Style on the go
A dry shampoo or dry texturising spray are your heroes if roots have become flat and greasy. For a mess-free option, look no further than Sachajuan's Dry Shampoo Mousse – simply work it through with your fingers when you're out and about. For ease, Hellström swears by a quick mist of the Björn Axén Dry Spray Texture & Volume – "It's amazing for re-styling your fringe as it adds volume without feeling stiff." Try sweeping your fringe to one side under you hat, and then, when you've reached your destination, mist close to the roots and finger comb it through. If all else fails and your hair is long enough, "throwing it into a braid or high ponytail, and using hairspray to keep it in place, can disguise flat hair, too," says Hellström.