"It is all about the styling," says Vogue Scandinavia's shoe expert Sandra Hagelstam
Over-the-knee boots are often one of the wardrobe essentials we reach for at the first signs of autumn. While they're not as divisive as they were, there can still be an element of daring about thigh-high boots and it's an easy look to get wrong, prompting raised eyebrows for all the wrong reasons. This season's best boots are minimalistic, flattering and easy to wear — especially if you follow these key pieces of advice.
Over-the-knee boots will never lose their appeal, so here are four styling tips to bear in mind while donning your thigh-highs: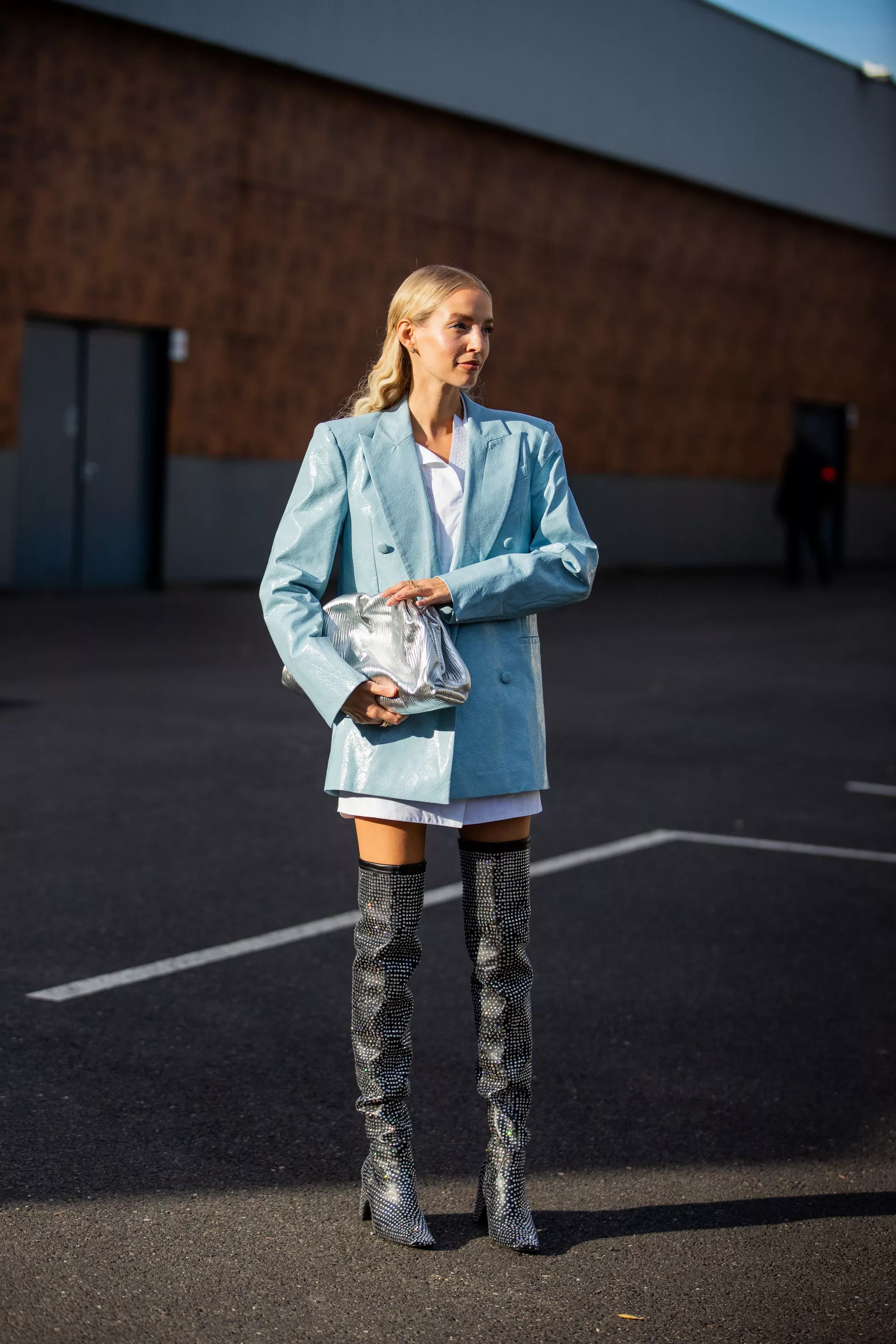 Photo: Getty
Think about proportions
The obvious sex appeal is part of the charm of thigh-high boots, however with some balanced proportions, you can make even a tight mini-skirt look classy. High necklines, midi skirts and long coats will be key, right up there with blazers and cardigans (yes, even the most granny chic ones). Choosing a heel height to match the occasion helps, however any over-the-knee boot can be dressed either up or down with the right juxtaposition of layers. Think about balancing the silhouette and opt for looser, oversized pieces with heeled boots that fit like a second skin, while slouchy flat boots look best with more fitted tops.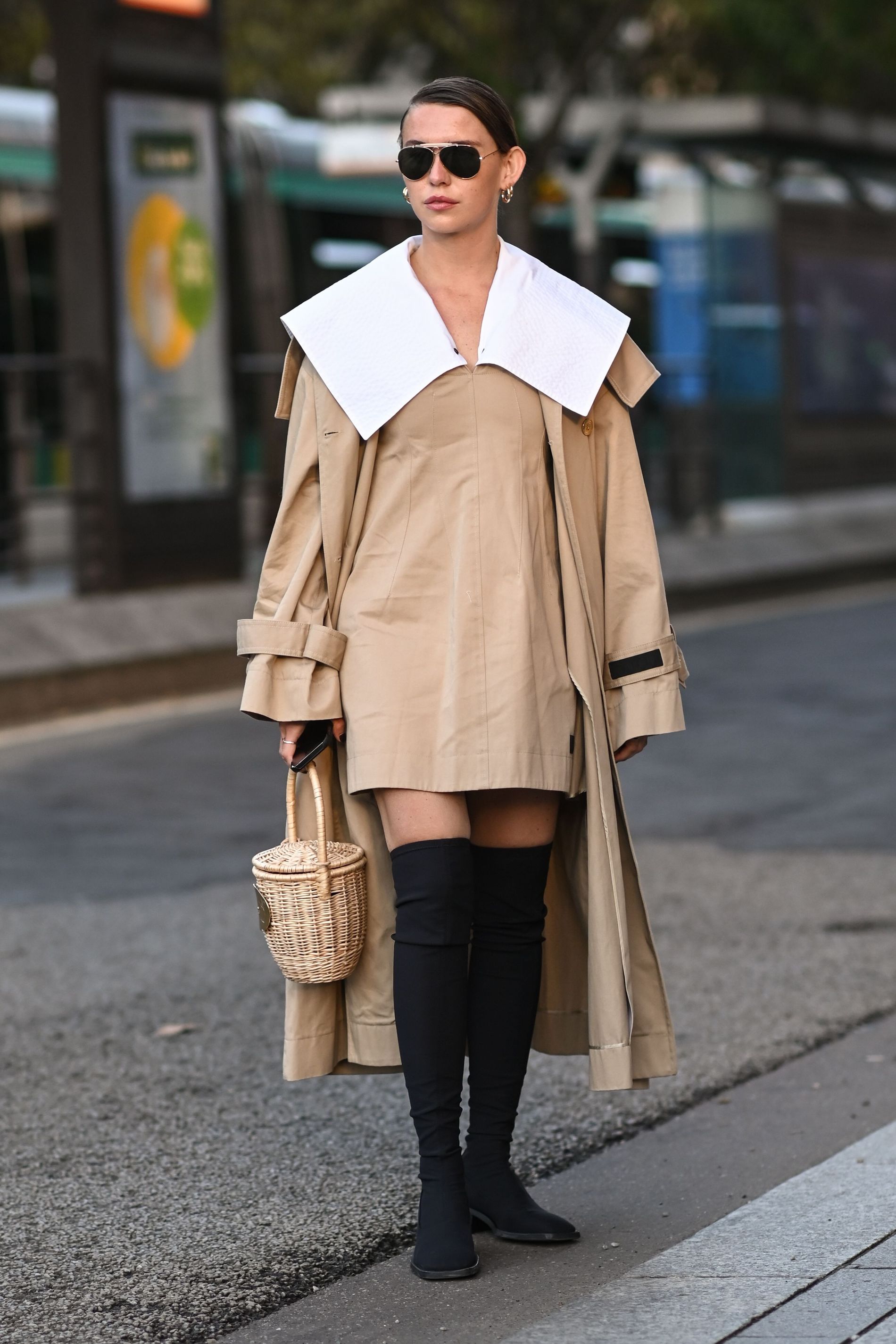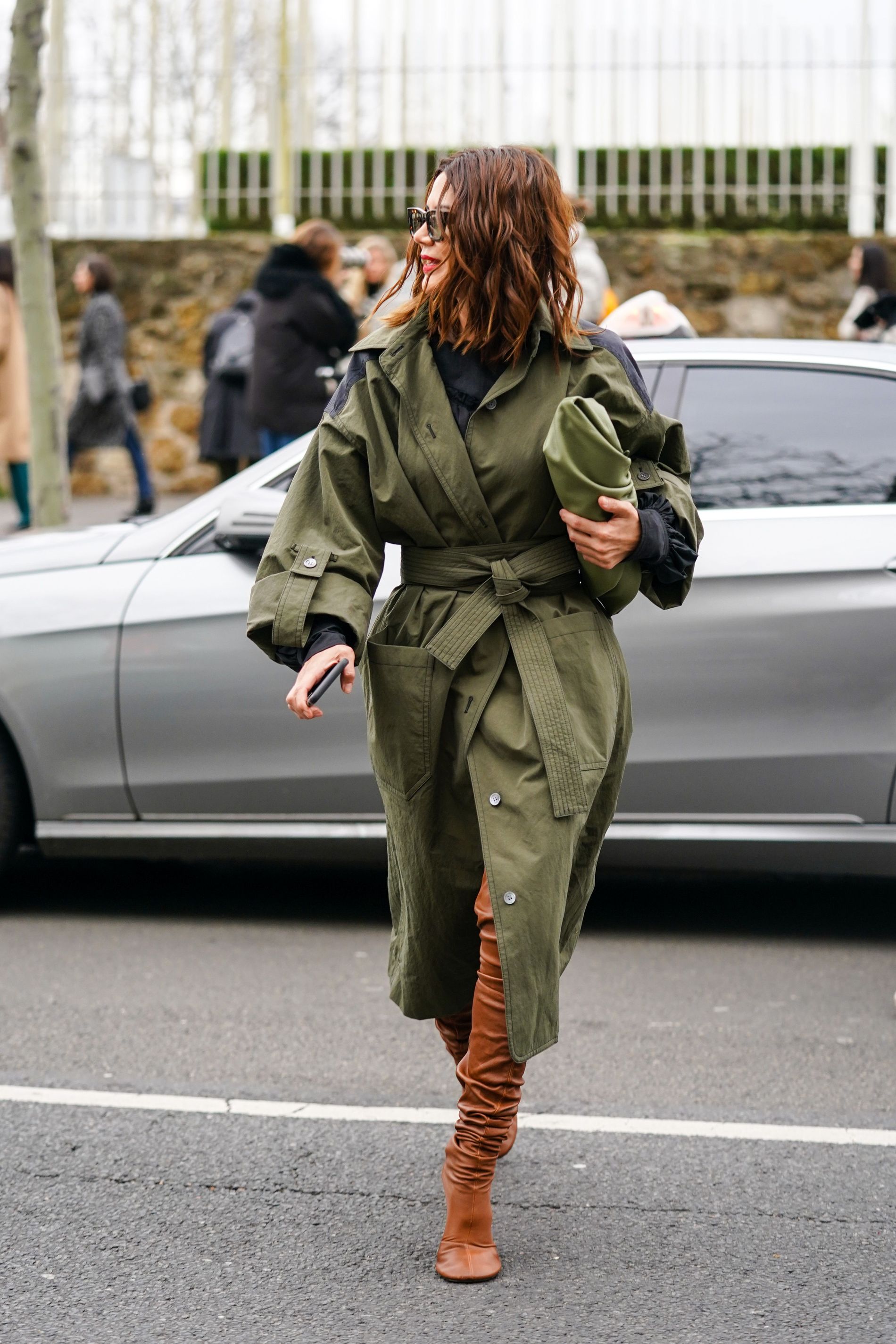 Choosing the material of your boots will set the mood for the rest of your ensemble.
Sandra Hagelstam
It's all about layers
More (coverage) is more when it comes to mastering the daring thigh-high, so consider layering the look with a blazer, a knit worn over the shoulders, or by adding a simple turtleneck underneath your dress. Heavy duty winter coats, capes and scarves are your best choice when it comes to styling thigh high-boots. Wear this season's more slouchy boots over jeans or slim fit trousers for daytime and shed the top layers for a more alluring evening look.
Pro tip: get inspired by AW21 runway styling. Look up archives of designers such as Maxmara and Michael Kors, who often feature thigh-high boots together with some creative fall styling.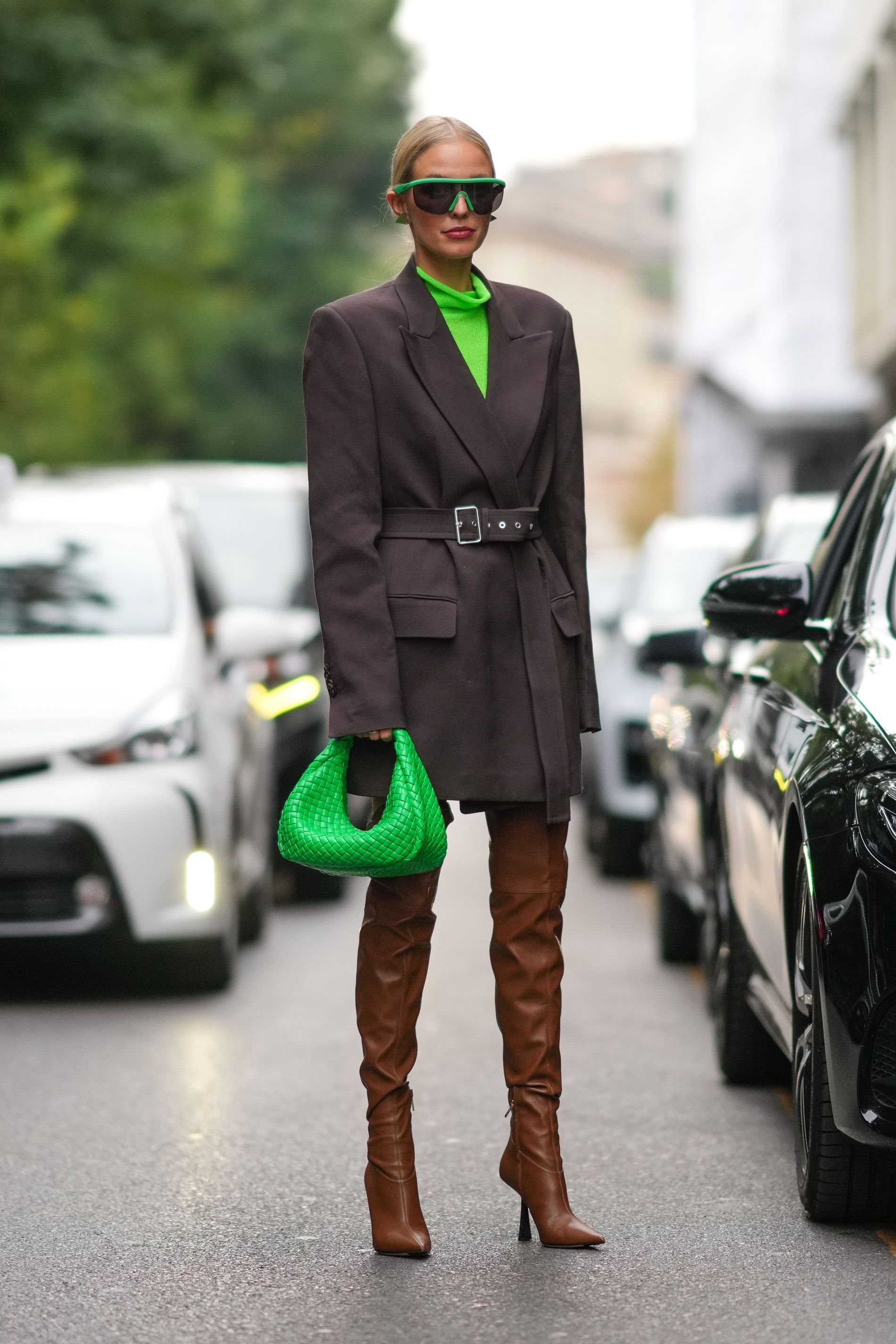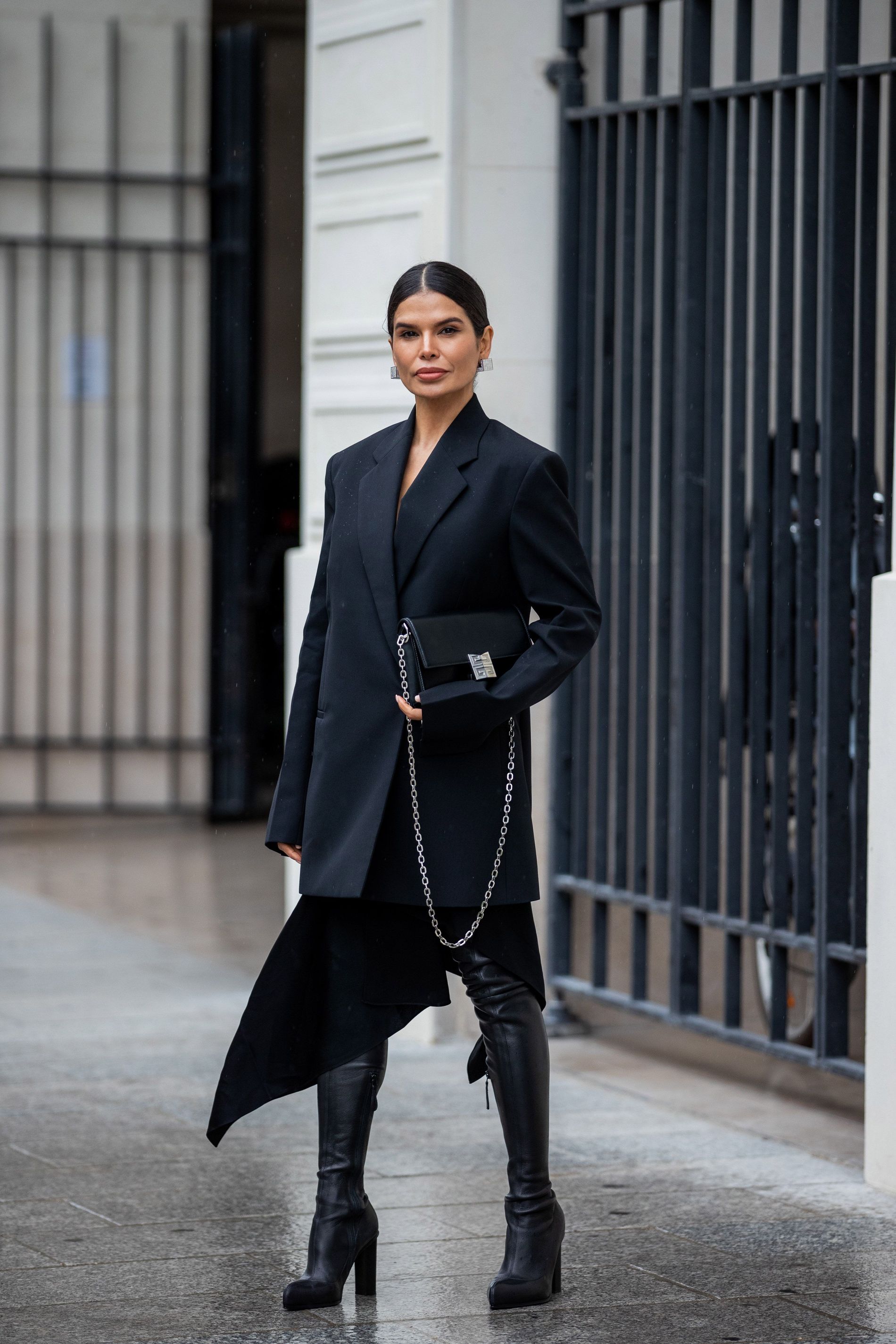 Embrace textures
Choosing the material of your boots will set the mood for the rest of your ensemble. Unsurprisingly, shiny patent leather sends a different message than slouchy suede, although there is a time and place for both. Suede is ideal for a daytime look, while leather is a versatile classic. Many form -fitting boots currently come in faux leather that can be surprisingly practical during the wetter months. Work in some tweed or cozy cashmere with your ensemble to soften up the look; silk and viscose guarantees a more demure evening feel.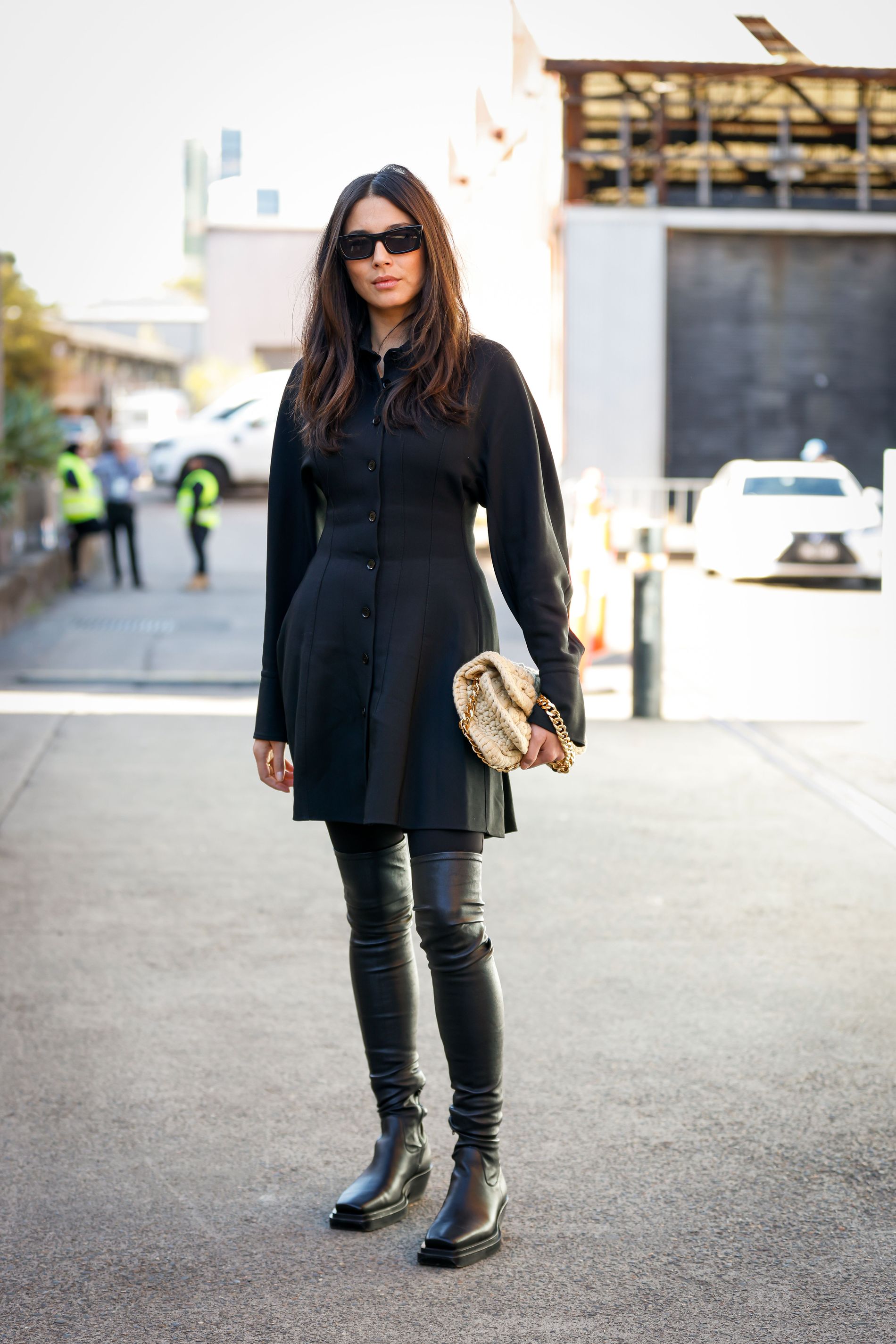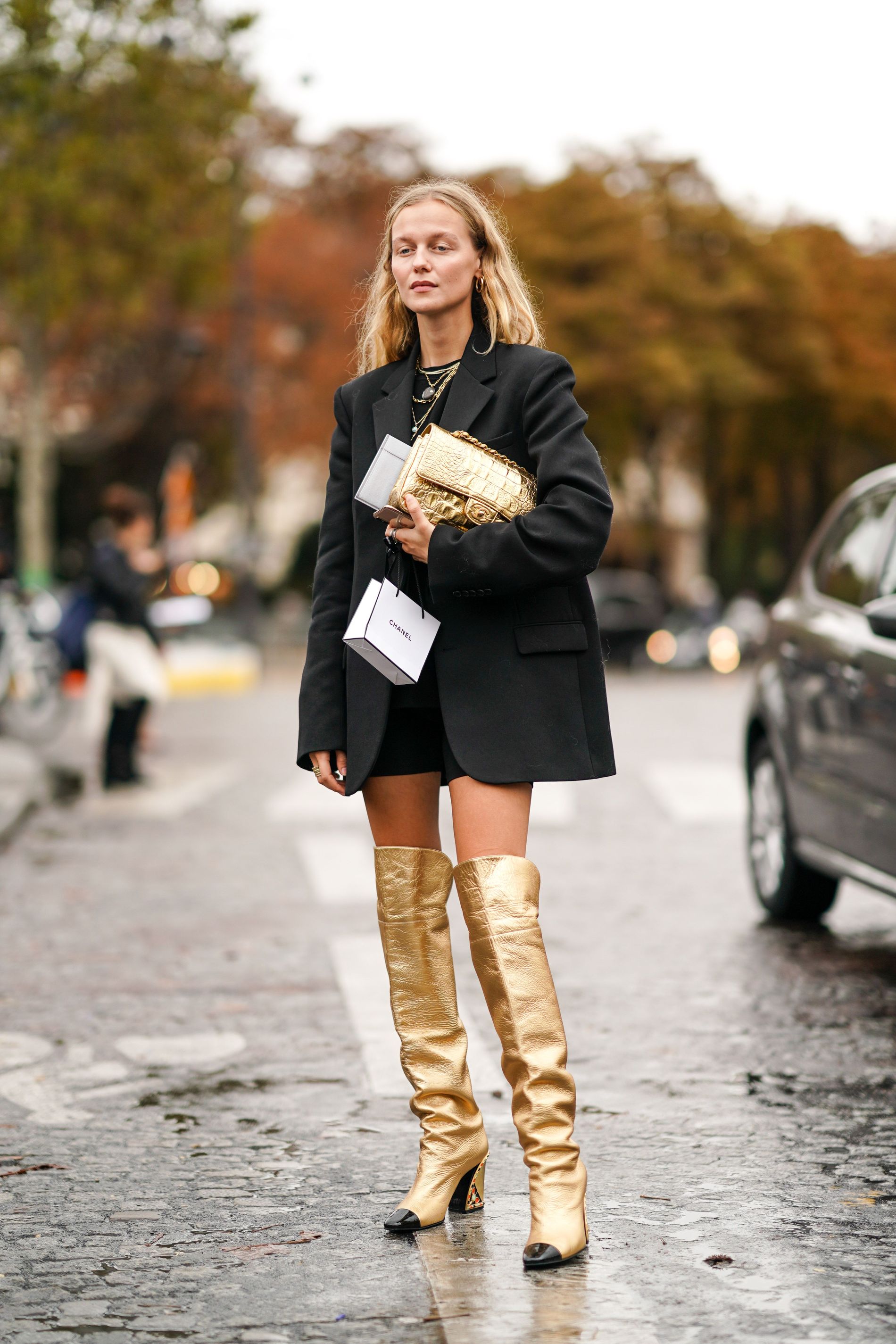 Choose your colour palette
A pair of incredible thigh-high boots are a statement in themselves, so consider a more tonal colour palette or stick to a few carefully selected shades. A pair of black boots will serve you for years, but this season lighter, earthy tones are popular, too. When it comes to the styling, a monochrome look is foolproof, even when choosing a bolder colour, so consider going all in on one tone. Classic colour combinations like black and white will have maximum impact and give room for some bolder accessories, while playing with shades of beige or grey will give off a well thought out sartorial feel.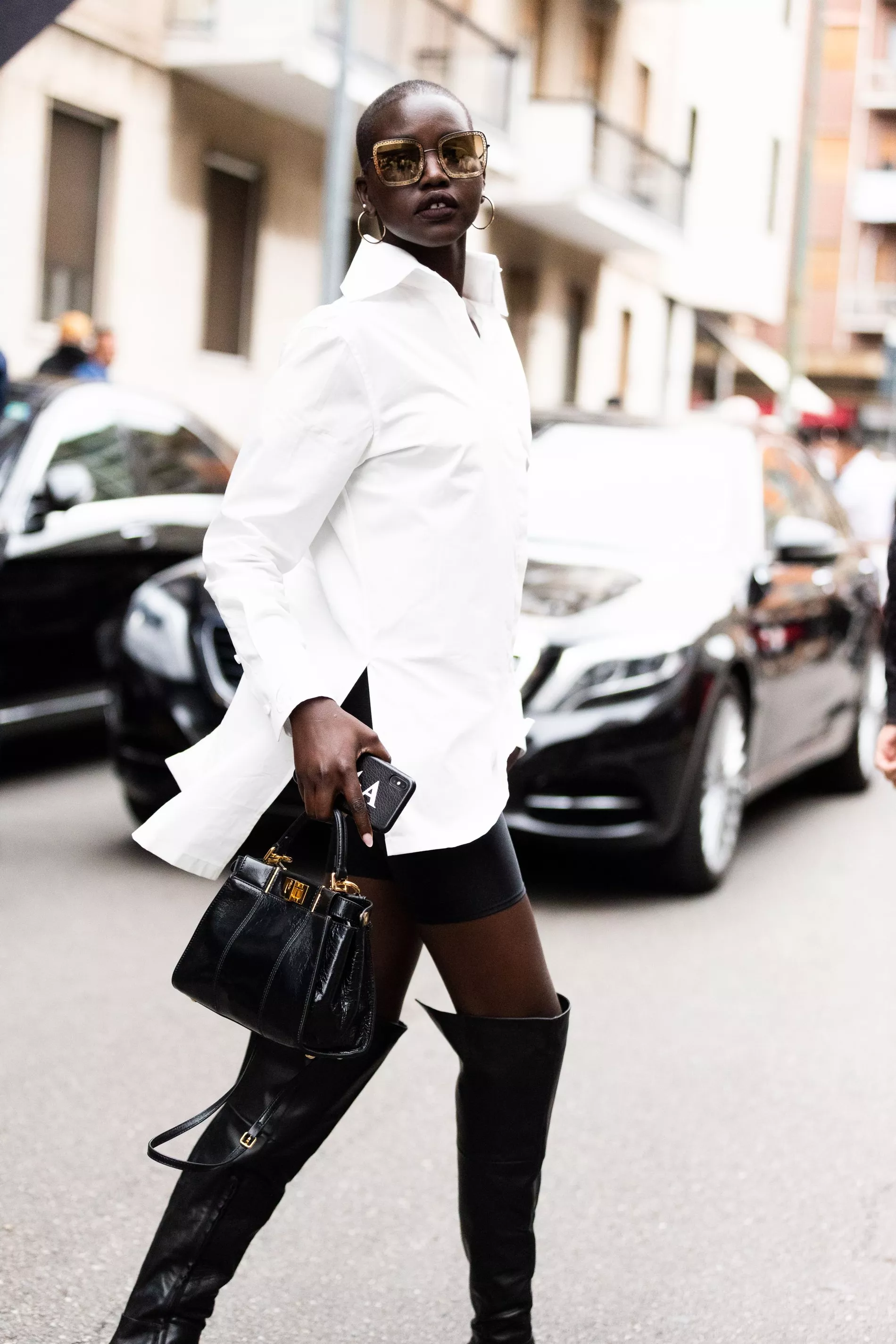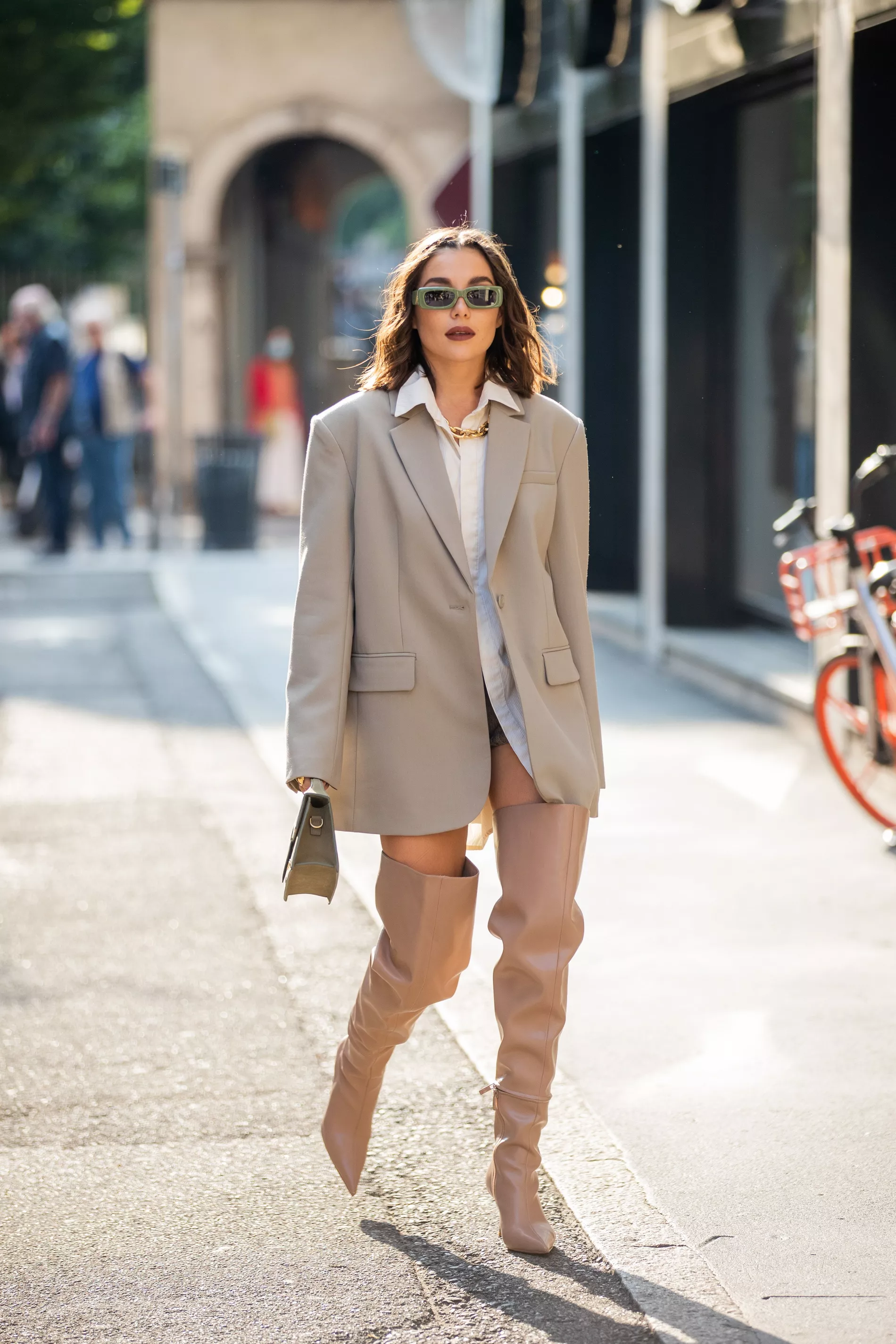 ---
The best thigh-high boots to shop now